Highlights
Apple could refresh its entire iPad lineup next year, according to Bloomberg's Mark Gurman.
These include iPad, iPad mini, iPad Air, and iPad Pro.
The updated iPad, iPad mini, and iPad Air could launch in March 2024.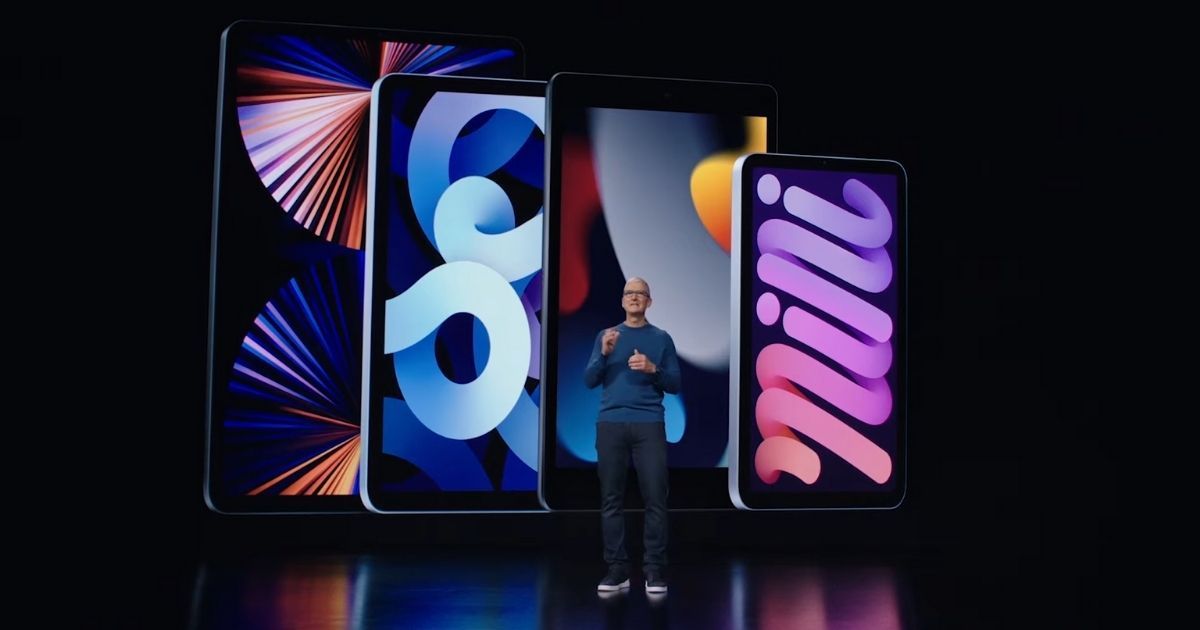 Apple will reportedly update its entire iPad lineup in 2024. The company is also said to announce new low-end AirPod models next year as well. This means we could see a revamped iPad mini, iPad Pro, and iPad Air, along with entry-level iPad models launched through the next year.
As for AirPods, two variants of AirPods 4, an entry-level model and a higher-end model will reportedly launch in 2024. This will be followed by the launch of AirPod Pro 3 in 2025. Further, the AirPods 2 and AirPods 3 models are said to be discontinued by the company in favour of AirPods 4.
Apple To Refresh Entire iPad LineUp In 2024
In his latest edition of the Power On newsletter, Bloomberg's Mark Gurman said that iPad the entire iPad lineup will be refreshed next year. He added that the revamped iPads and AirPods aren't ready yet. This is the reason why Apple did not announce a new iPad in 2023.
"It doesn't help that Apple hasn't released a new iPad all year, the first time that's happened since Steve Jobs launched the product in 2010," as per the report. To give a perspective, the sixth and current generation iPad Pro was announced in October 2022 with Apple's M2 chip, while the iPad mini (sixth-generation) was last updated in September 2021.
Meanwhile, the current and fifth-generation iPad Air made its debut in March 2022. It is powered by an older M1 chip. iPad (tenth-generation) with Bionic A14 chips, is the latest entry-level iPad, which made its debut in October 2022.
Apple's New iPads Could Debut In March 2024
Gurman had previously reported that Apple has been working on three iPads for a very long time now. These include the iPad 11th gen, iPad mini 7th gen, and iPad Air 6th gen. This is the reason why these iPad models could be announced in 2024 first, followed by a new iPad Pro variant at a later stage.
The iPad Air 11th gen, iPad mini 7th gen, and iPad Air 6th gen will likely pack the M3 chip. Gurman puts the launch timeline around March next year. Apple plans to discontinue the iPad 9th gen, according to Gurman. Additionally, the first-gen Apple Pencil could be discontinued by the company in favour of the Apple Pencil with USB-C charging port, which launched last month, and the Apple Pencil 2nd gen.
Apple has already shifted to a USB Type-C for its product, starting with the iPhone 15 lineup, which was announced in September this year. The company is said to gradually introduce the charging port on all of its products, including the next-generation AirPods Max, according to reports.
The switch is in compliance with the regulations of the European Commission making USB Type-C the common charging cable across the European Union (EU). The iPad 9th gen sports Apple's lightning port, which is the reason why it could be continued by the company next year.