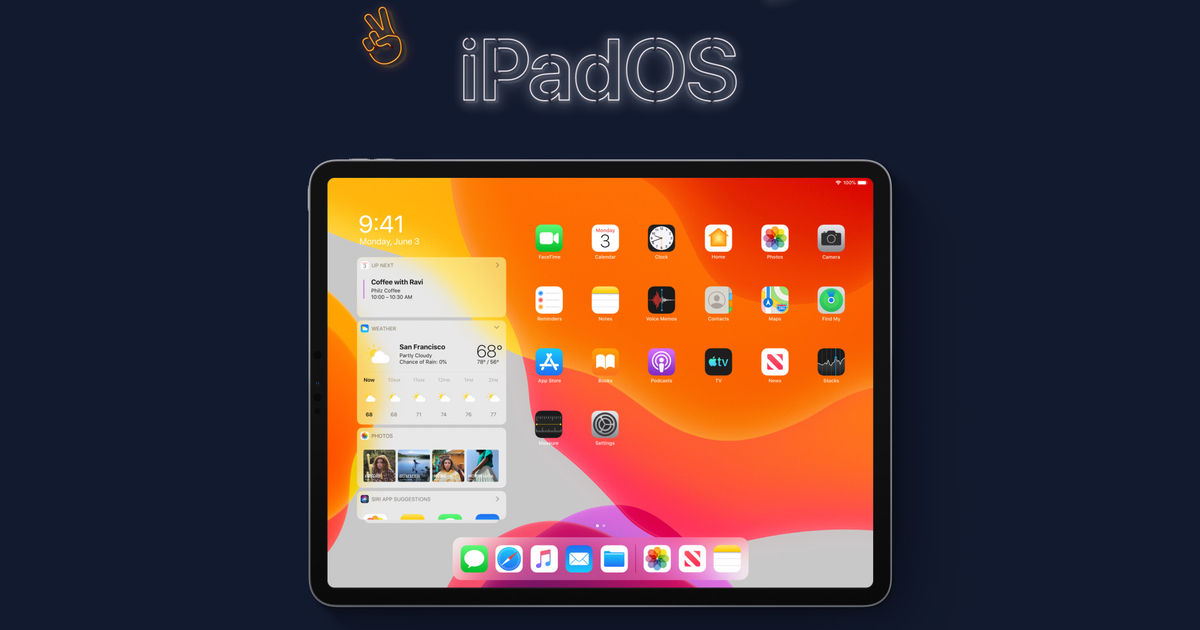 Yesterday, during the WWDC 2019 event, Apple unveiled an operating system specifically made for its tablets and it is called iPadOS. For years, experts and users alike have been demanding more software functionality on iPads to take full advantage of the larger-sized touchscreen display and the powerful hardware within and that's what iPadOS brings to the table. Apple finally broke iPads free from the chains of its restrictive iOS software.
Apple's iPadOS brings much-needed desktop-grade features to its tablets, including a new home screen, multiple desktops, App Expose, improved side-by-side multitasking, keyboard shortcuts, better text editing, and compatibility with a wider range of accessories. Other features include an ability to use an iPad as a wireless secondary display for your Mac, marking up scrolling screenshots, font management, a download manager, a more open file manager, and Dark Mode.
Let us have a look at all the important new features that Apple has introduced for iPads with iPadOS.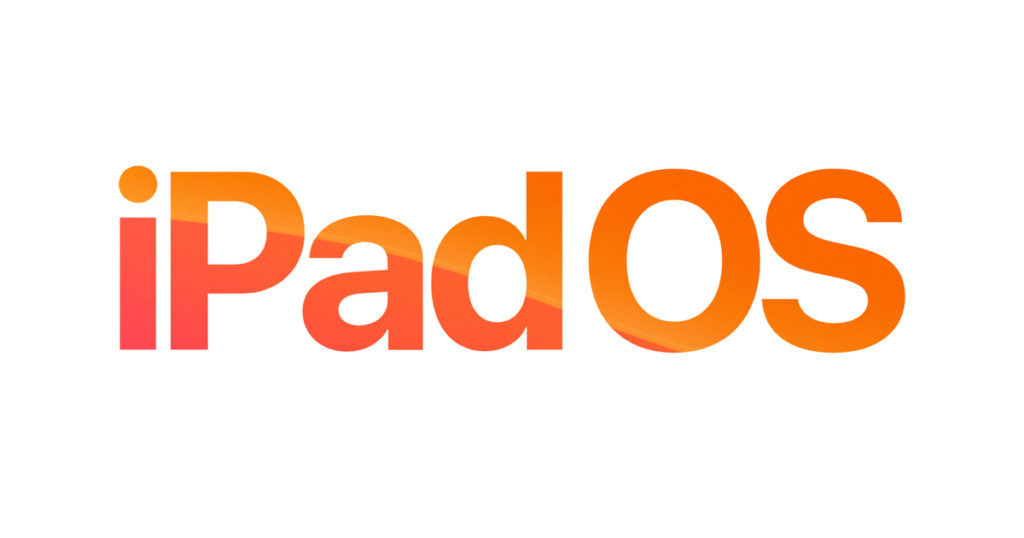 Apple iPadOS Compatible Devices List
Apple iPad Air 2
Apple iPad Air (3rd generation)
Apple iPad mini 4
Apple iPad mini (5th generation)
Apple iPad (5th generation)
Apple iPad (6th generation)
Apple 12.9-inch iPad Pro
Apple iPad Pro 9.7-inch
Apple iPad Pro 10.5-inch
Apple iPad Pro 11-inch
Apple's iPadOS Aims To Compete With Desktop Operating Systems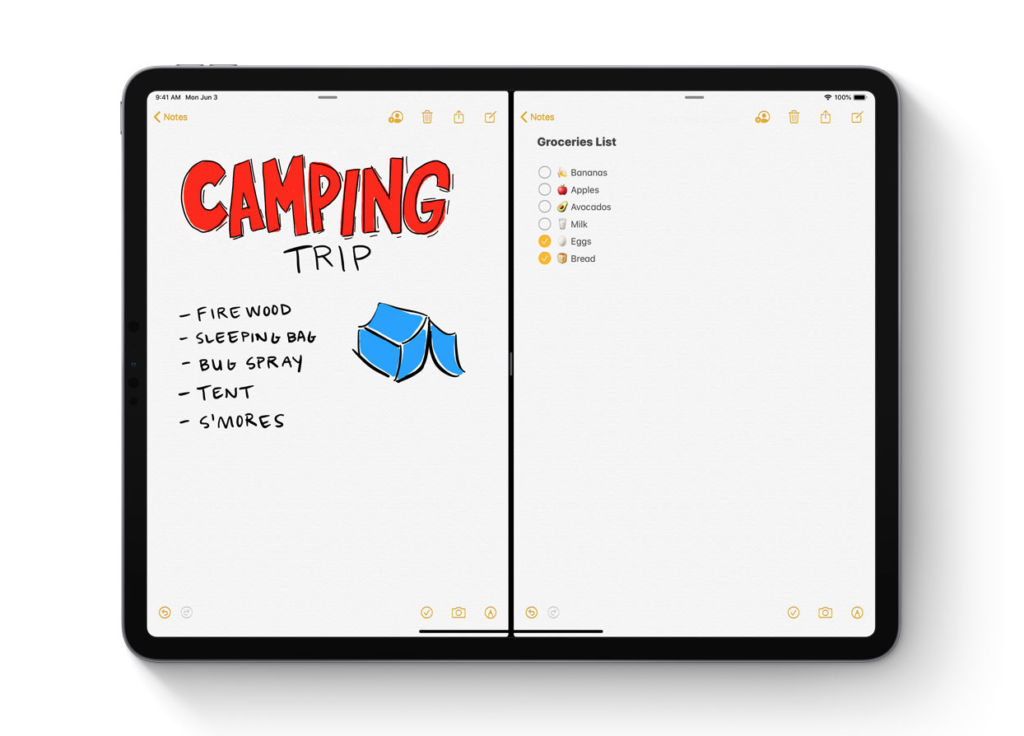 Better Home Screen & Safari Web Browser: iPadOS brings an improved home screen experience, thanks to a tighter grid layout that allows more icons to fit on the same screen size and an ability to pin widgets beside app icons. The Safari web browser now features a built-in download manager and a mode to request the desktop version of websites.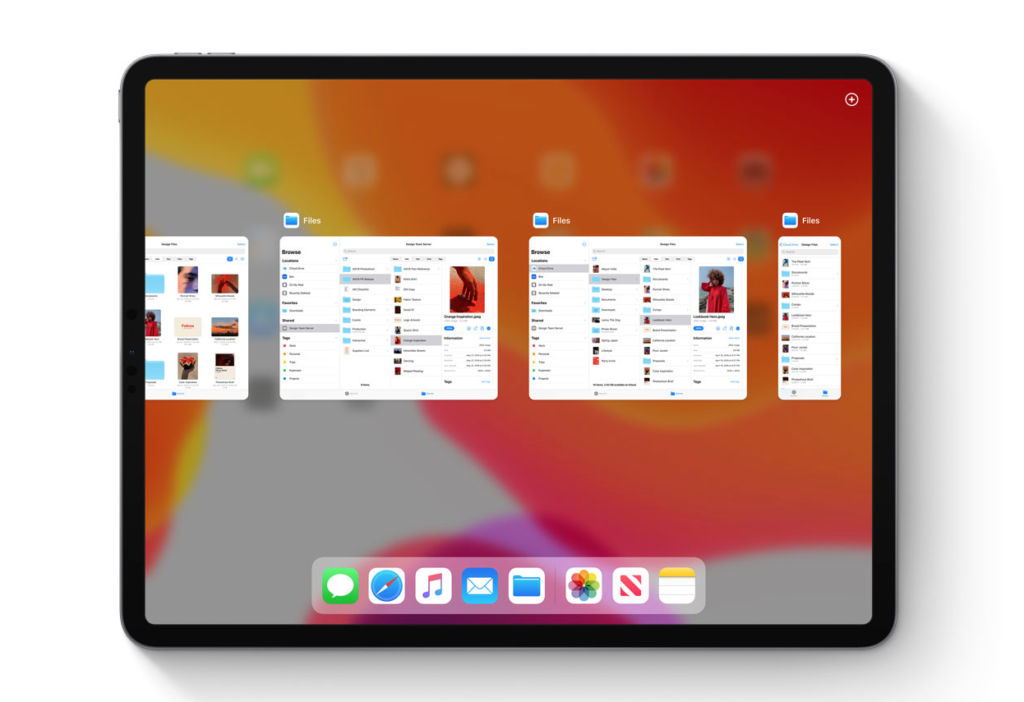 Improved Multitasking: While Slide Over and Split View multitasking features have been present on iPads, they're becoming more powerful yet easier to use. With iPadOS, you can open multiple apps in Slide Over mode and switch between them through a secondary multitasking view mode. You can even have an instance of an app paired with another app in one space and another instance in another space with a different app. Moreover, iPadOS features App Expose which lets you see all the spaces that are being used with single apps.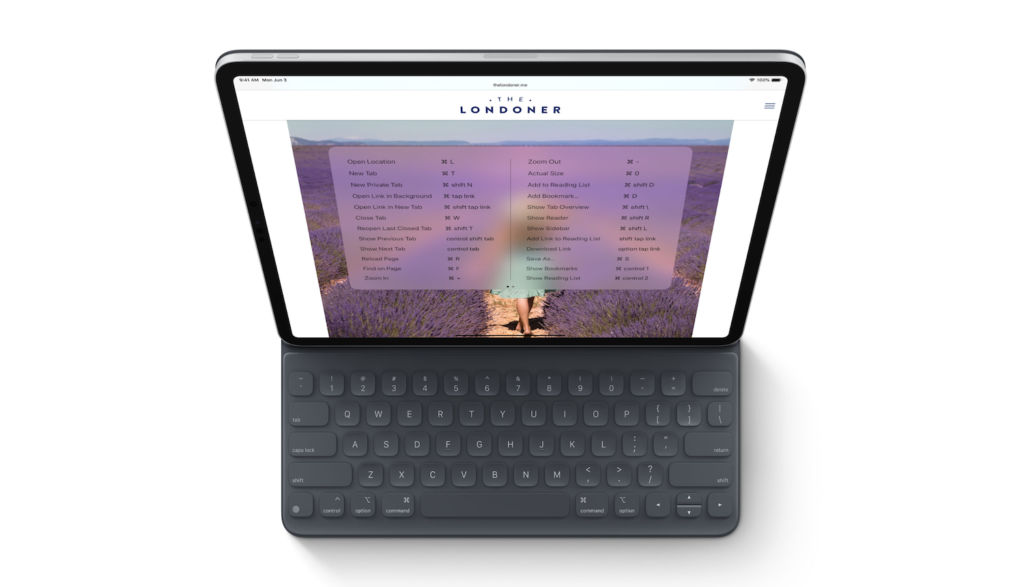 Faster Speed & Reduced Latency: Apple has also been able to reduce Apple Pencil latency from 20ms to just 9ms, which is just amazing. Likewise, the company is claiming that iPadOS offers twice the app launch speeds compared to iOS 12 on iPads. FaceID is 30% faster, too.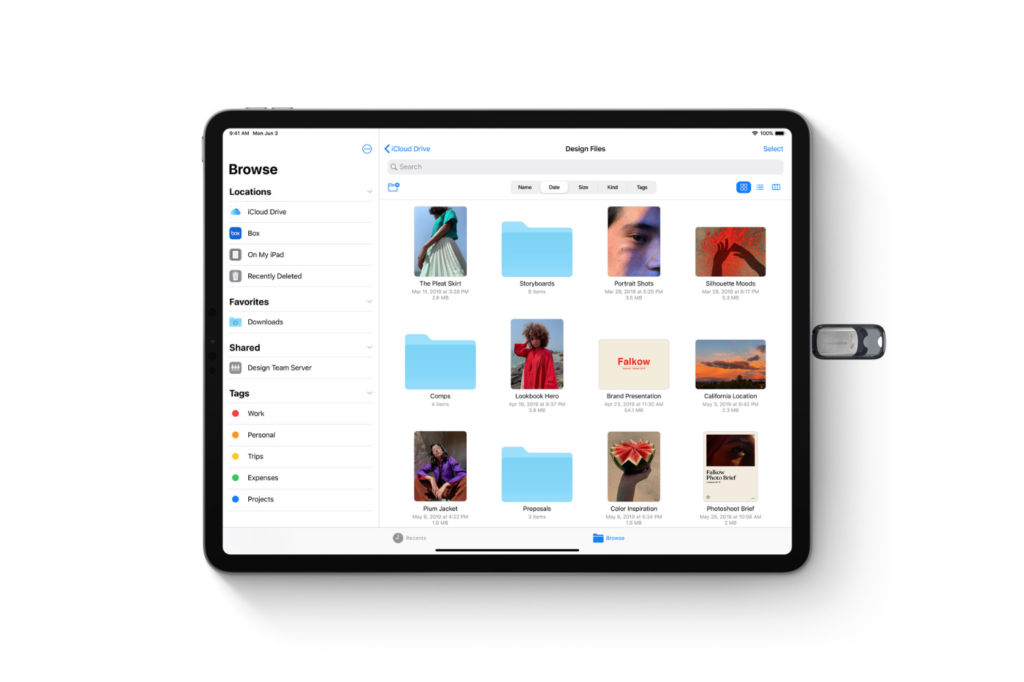 Improved File Management & Accessories Compatibility: The Files app now gives access to a wide range of devices such as pen drives, SD cards, external drives, and file servers. The app also features a multi-pane layout and a preview mode which shows a lot more file information. Shared Folders work on iPadOS, too. In the accessibility mode, iPadOS also works with a mouse. With compatible apps, you can directly import images and videos from a camera.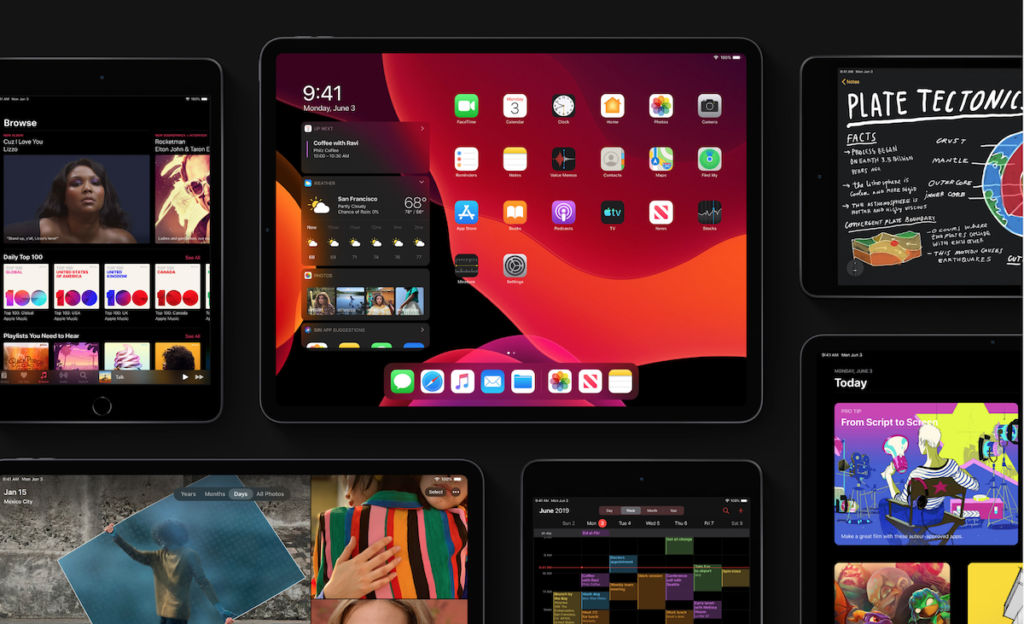 Dark Mode: The whole UI turns dark and uses dark color palettes and UI elements to make it easier for the eyes to use in darker conditions such as night. All stock apps from Apple support Dark Mode.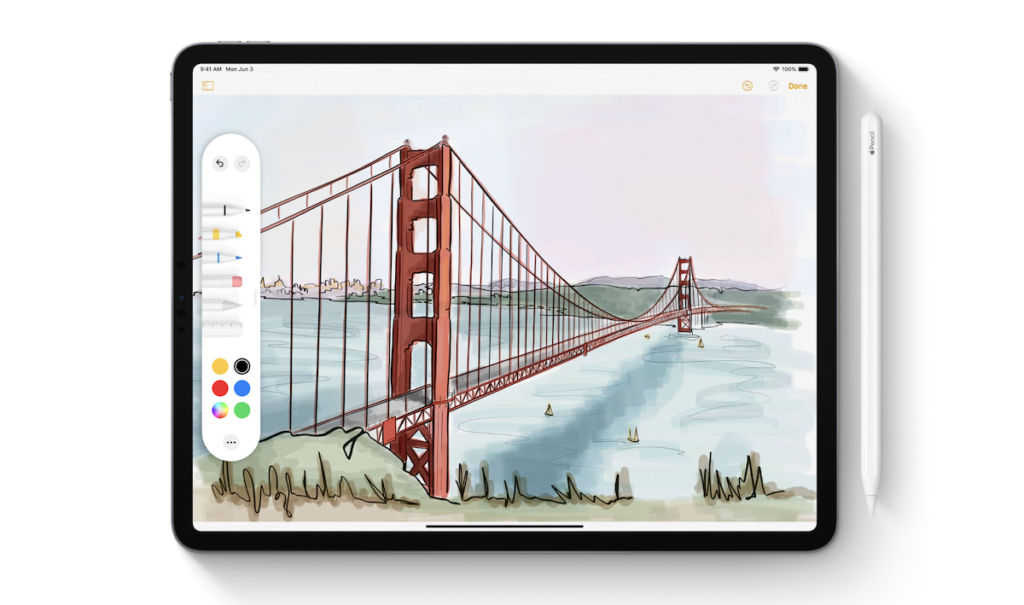 Tool Palettes For Creative Apps: Apple has introduced ToolKit API so creative app makers can use it to make floating tool palettes that you can drag to any side of the display or minimize them. The company is also bringing extended and scrolling screenshots to iPads with iPadOS. Thus, taking screenshots of an entire document, email or webpage and marking them up is now possible on iPads.
Multi-Touch Gestures For Text Editing: Text editing has been simplified with iPadOS and placing a cursor at the exact point where you want it to be is easier than ever. You can even drag your finger over the text to quickly select a block of text. A word can be selected with a double tap, while line select and paragraph select can be achieved with triple-tap and four-tap actions. Multi-touch gestures have been assigned for text operations such as copy (three-finger pinch), cut (three-finger expand), and paste (three-finger back swipe).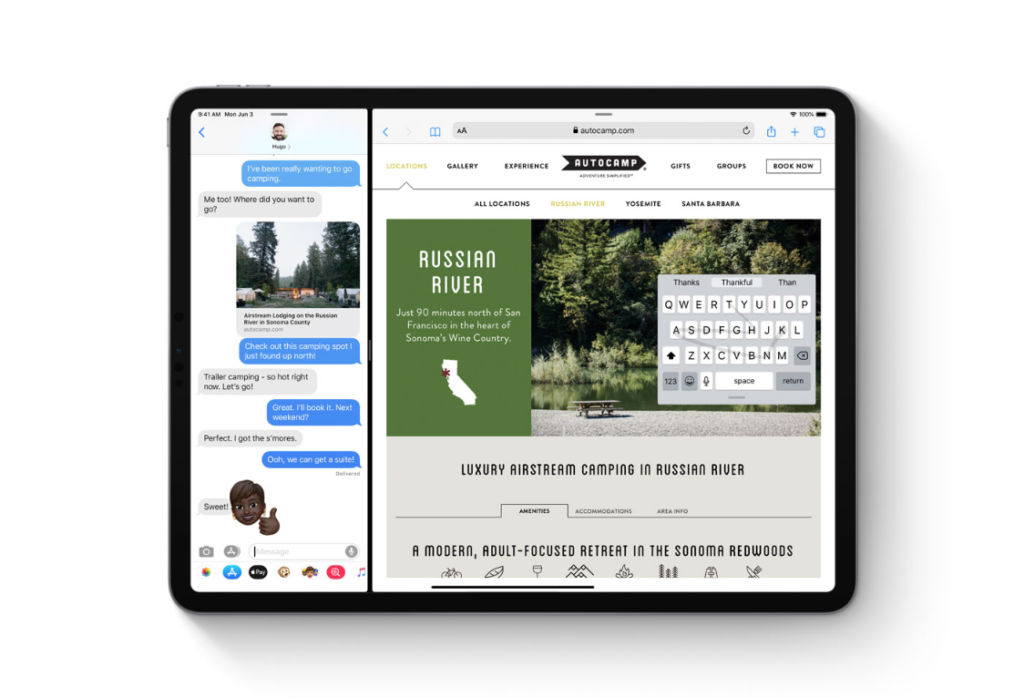 New Keyboard Layout & Keyboard Shortcuts: iPadOS brings a pinch to shrink feature which turns the on-screen keyboard into a smaller-sized floating keyboard. This makes it easier to type with a single hand. Speaking of the keyboard, Apple has finally introduced swipe-based typing to its devices, and it's called QuickPath typing. If you're a physical keyboard user, you'll be happy to know that various keyboard shortcuts are now supported on iPadOS, especially in apps like Safari and iWork apps. Font management is possible, too, so you can use whatever font you want in a creative app that you like to work on.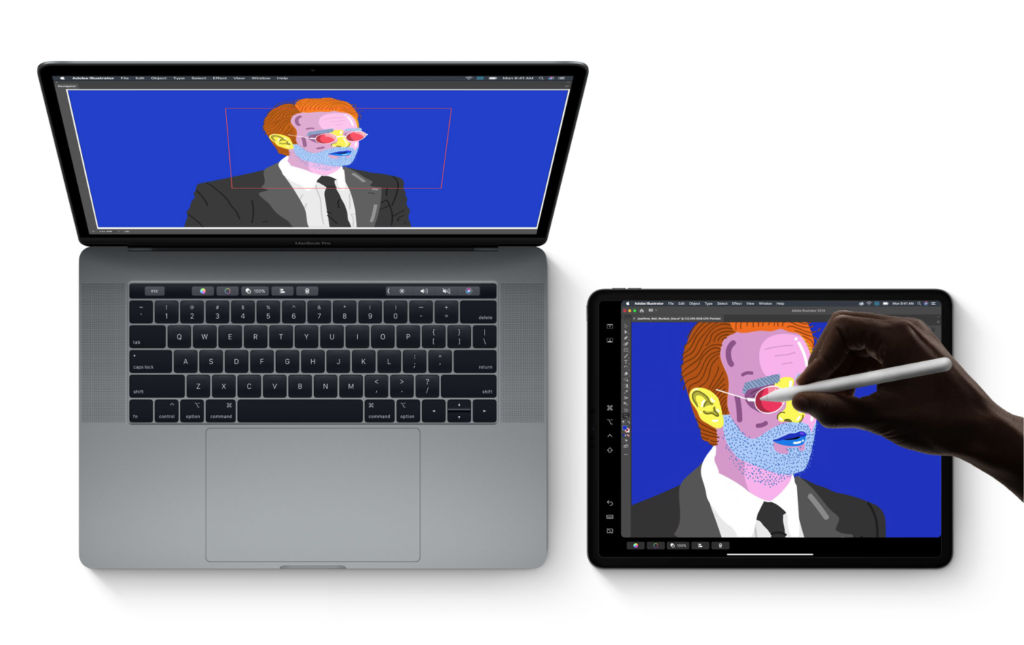 Sidecar: The Sidecar feature on macOS Catalina, which was also introduced during WWDC 2019, allows an iPadOS running device to be used as a secondary display for the Mac computer. It works in wired and wireless mode as well. You can move windows, full-screen windows, and even spaces from the Mac to the iPad in multi-screen mode.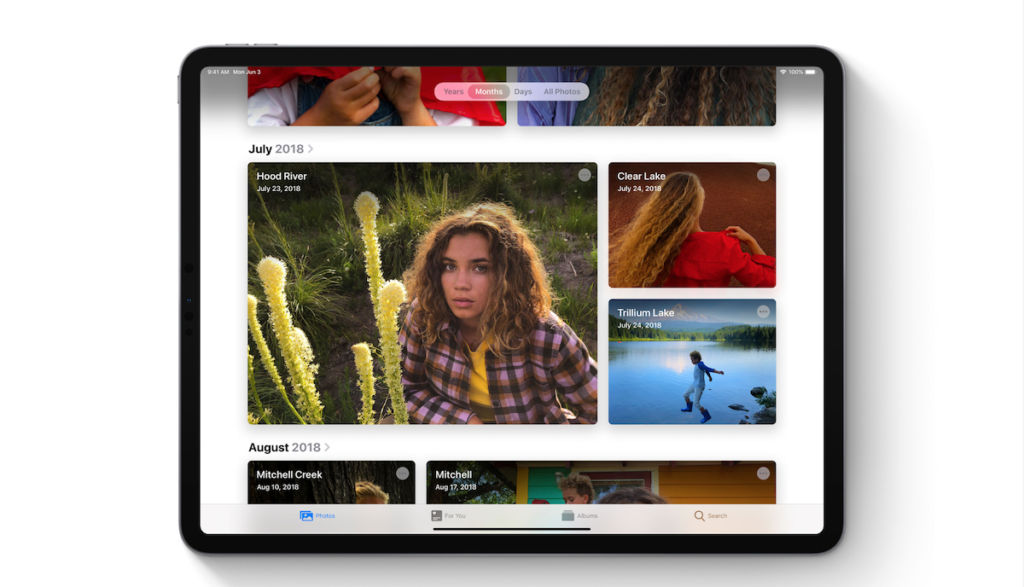 New Photos App With Advanced Editing: The new Photos app brings a curated view of your best moments through machine learning. It hides duplicate images, screenshots, and images of boards, so as to show you only your personal memories. Month and year view shows the best images from the same time that month or year. It is also possible to crop and rotate videos in the Photos app. Finally! You can even apply filters to videos, auto-enhance them and modify the video's perspective (through cornerstone editing).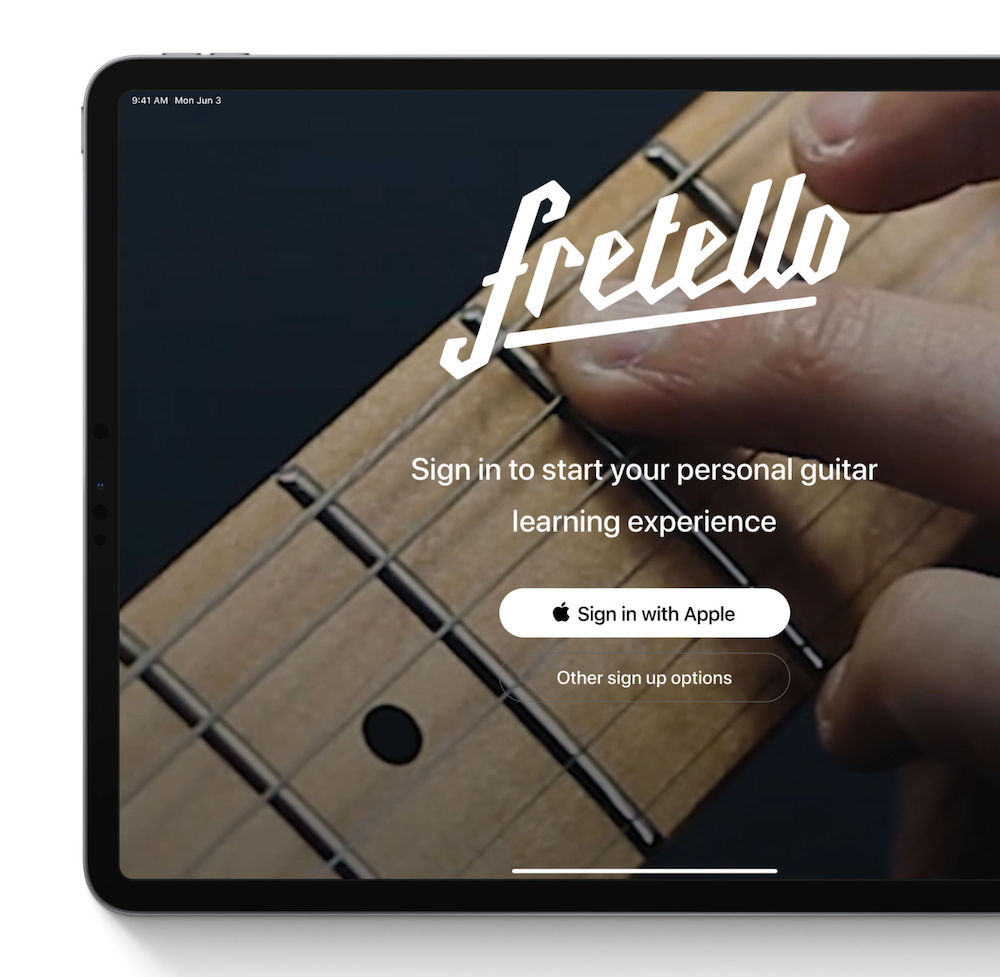 Improved Privacy & Security: Apple is introducing the 'Sign In With Apple ID' feature inside apps and the company claims that it will not track any user data. If an app requests a user's email, they would now have an option to use an alias email ID that Apple provides on a per-app basis. Emails received on that ID will be forwarded by Apple to your actual email ID.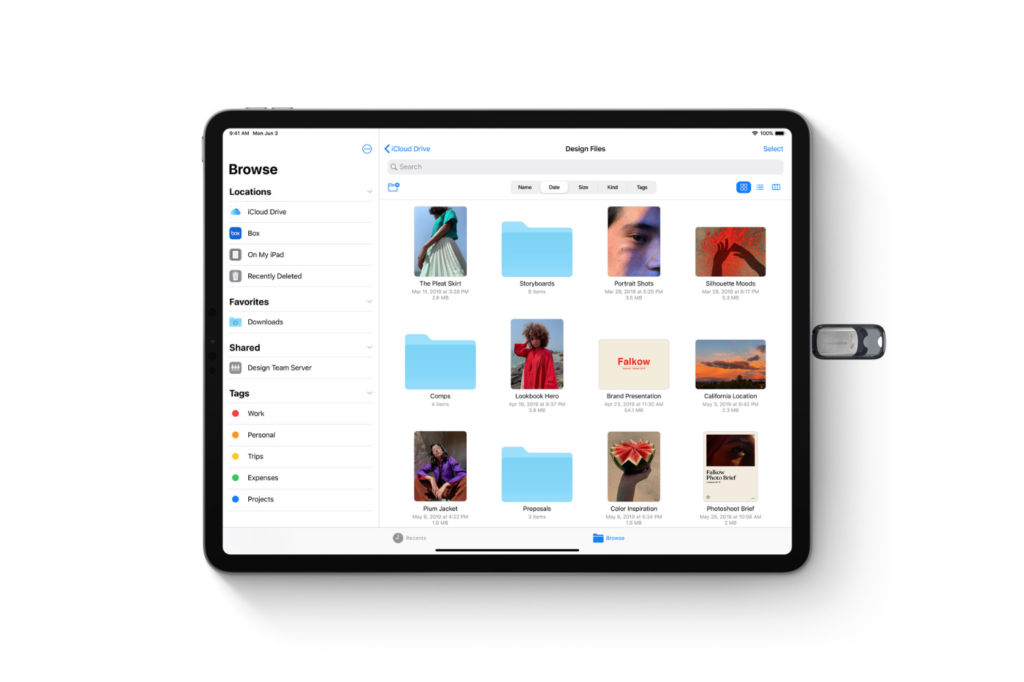 Apart from these main improvements, iPadOS brings various new features to iPads, including synced lyrics, sharing music with another person through two pairs of AirPods, improved Siri, ARKit 3, Apple Arcade games subscription, smarter sharing, better Apple Maps with rich 3D layouts and Street View-like Look Around feature, custom Memoji stickers in the keyboard, Handoff with HomePod, an all-new Reminders app, and many more. Apple has added hundreds of new and improved features to its tablets with the iPadOS.
Apple iPadOS Launch Date, Developer Beta, Public Beta
The Developer Beta version of the iPadOS is already available to download through its website, while Public Beta will be available in July 2019. The final version of the iPadOS will be released to all compatible iPads during fall (mid-September 2019), probably around the same time when the next-generation iPhones are launched. The Golden Master version of iPadOS will be released in early September 2019.