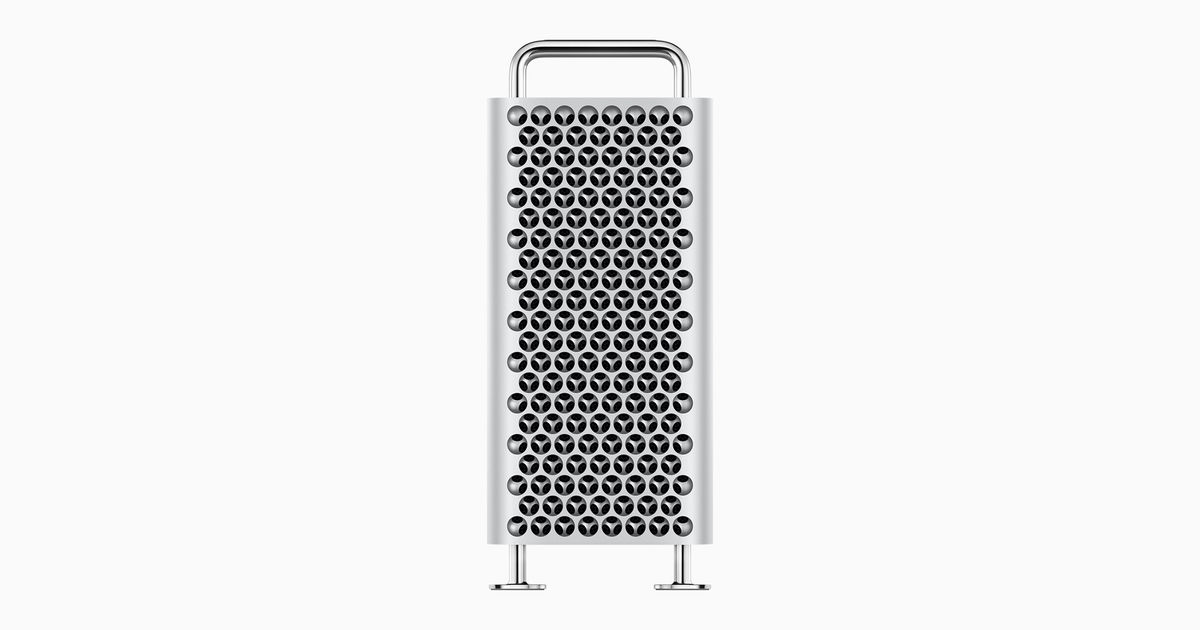 At WWDC 2019, Apple finally unveiled its new and modular Mac, the Mac Pro (2019). It is the dream pro-grade and upgradeable computer that creative professionals have been waiting for a long time. It replaces Apple's stupid trashcan Mac Pro and brings a whole new design, extremely high-end specifications, and a price that only rich professionals can invest in.
While we hoped to see AMD Threadripper CPUs in Apple's highest-end computer, the company chose to stick with Intel's server-grade offerings for the new Mac Pro. It does, however, come with an AMD GPU. There's a whole lot of upgradeability and an ability to expand the capabilities of the Mac Pro through PCIe slots and specialized cards that go in them. Let us have a look at the new Apple Mac Pro's specifications and features.
Apple Mac Pro (2019) Specifications, Features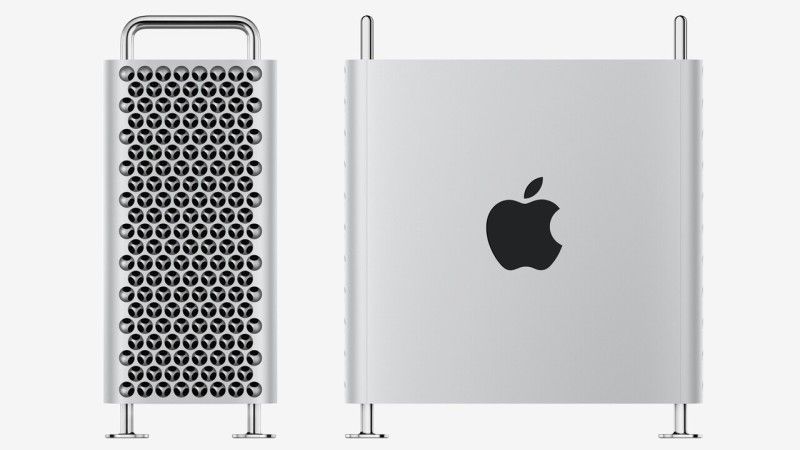 The new Apple Mac Pro comes with at least an Intel Xeon W CPU with 8 cores and 16 threads, and it is clocked at 3.5GHz. It can Turbo Boost up to 4GHz and has a 24.5MB cache. 12-core, 16-core, 24-core, and 28-core Intel Xeon W CPUs are available as well. All these CPUs have multi-threading, so Mac Pro can be configured to have a whopping 56-thread CPU. While the entry-level model comes with 32GB of DDR4 ECC RAM, it can go as high as 1.5TB.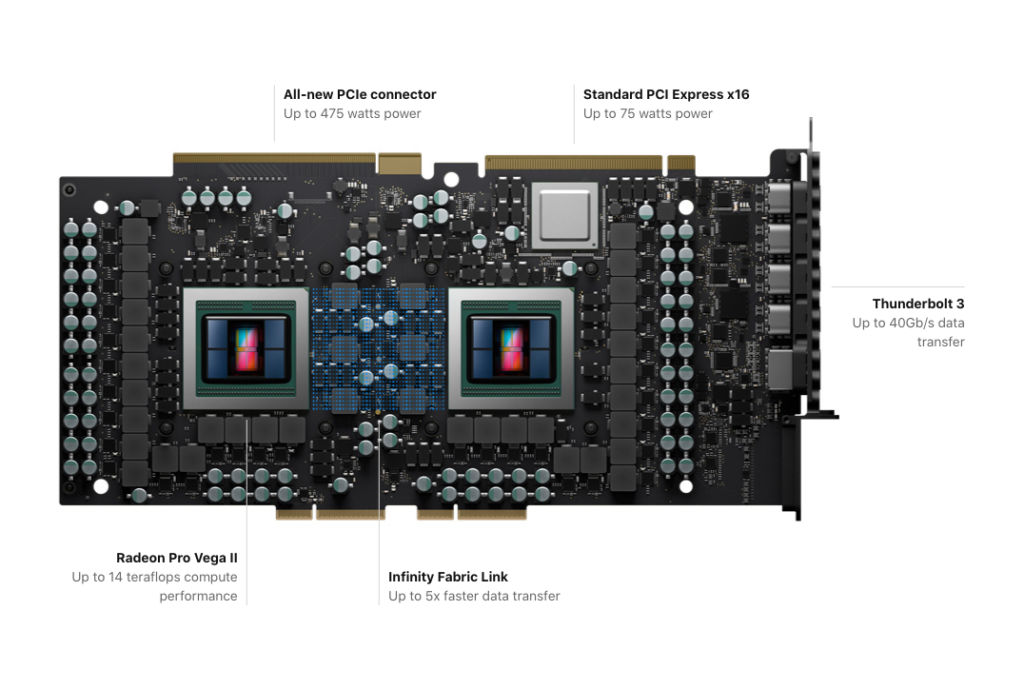 In terms of graphics, Apple is configuring the lowest-end Mac Pro with AMD Radeon Pro 580X GPU, but it can be configured to go as high as two AMD Radeon Pro Vega II (32GB HBM2 VRAM) or two AMD Radeon Pro Vega II Duo (with two Pro Vega II GPUs and 64GB HBM2 VRAM). To power this computing behemoth, Apple is using a 1,400W power supply.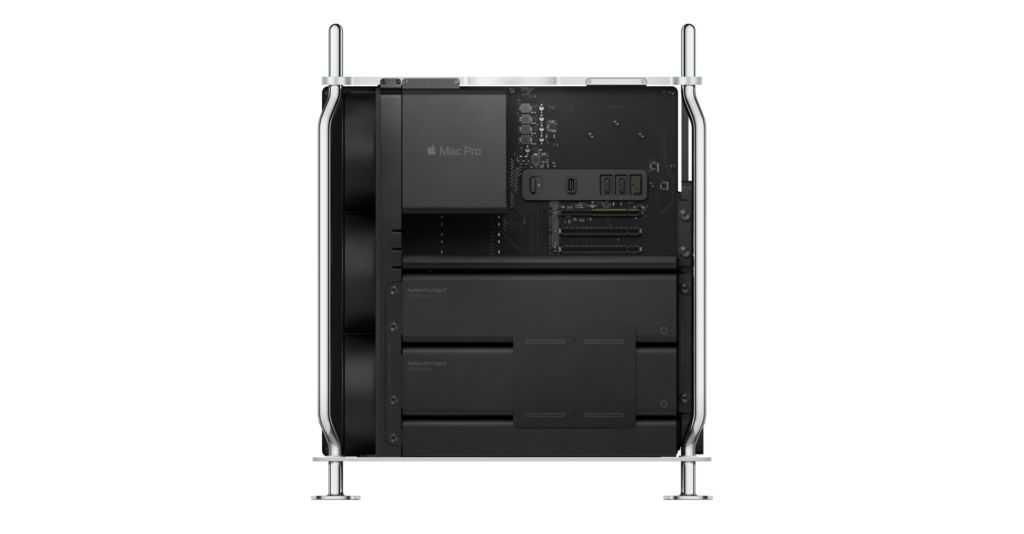 The Mac Pro comes with at least 256GB of PCIe NVMe SSD, but it can be configured to use 4TB (2× 2TB SSD) storage. Storage is encrypted using the built-in Apple T2 security chip. If this isn't enough, you can always connect external storage drives or storage bays that connect with the Mac Pro over USB Type-A, Thunderbolt 3, or over the network (NAS).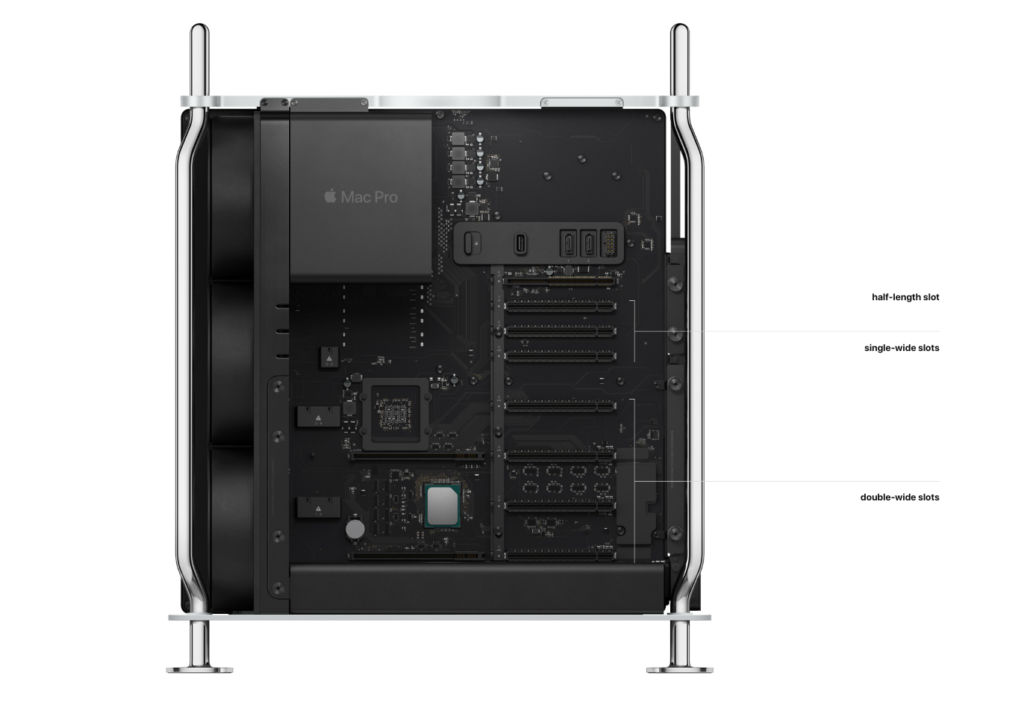 In terms of expandability, the Mac Pro comes with eight PCIe slots. There are two MPX modules, which can also be used as four PCIe card slots. Each of these MPX modules offers a PCIe 3.0 x16 bandwidth for graphics, PCIe 3.0 x8 bandwidth for Thunderbolt 3, DisplayPort. Alternatively, each MPX module can offer one full-length double-wide PCIe 3.0 x16 slot and one full-length double-wide PCIe 3.0 x8 slots. There's also a possibility of using the MPX module for using two full-length double-wide PCIe 3.0 x16 slots. There are three full-length PCIe 3.0 slots (one x16 and two x8). There is one half-length PCIe 3.0 x4 slot which is comes populated with an Apple I/O card installed.
Apple will also start selling a dedicated card called Afterburner, which is a hardware accelerator for processing ProRes and ProRes RAW codec files. These types of files are used with creative apps such as Final Cut Pro X and QuickTime Player X, and other supported third-party apps.
I/O on the new Apple Mac Pro consists of two USB 3.0 5Gb/s Type-A ports, two USB Type-C Thunderbolt 3 ports, two 10Gb Ethernet ports with RJ45 connectors, and a 3.5mm headphone jack. At the top of the Mac Pro, there are two USB Type-C Thunderbolt 3 ports and a power button. The Mac Pro also comes with internal speakers, Bluetooth 5.0, and dual-band Wi-Fi b/g/n/ac. Apple will also bundle an Apple Magic Keyboard with Numeric Keypad, an Apple Magic Mouse 2, a power cord, and a USB Type-C To Lightning Cable with the new Mac Pro.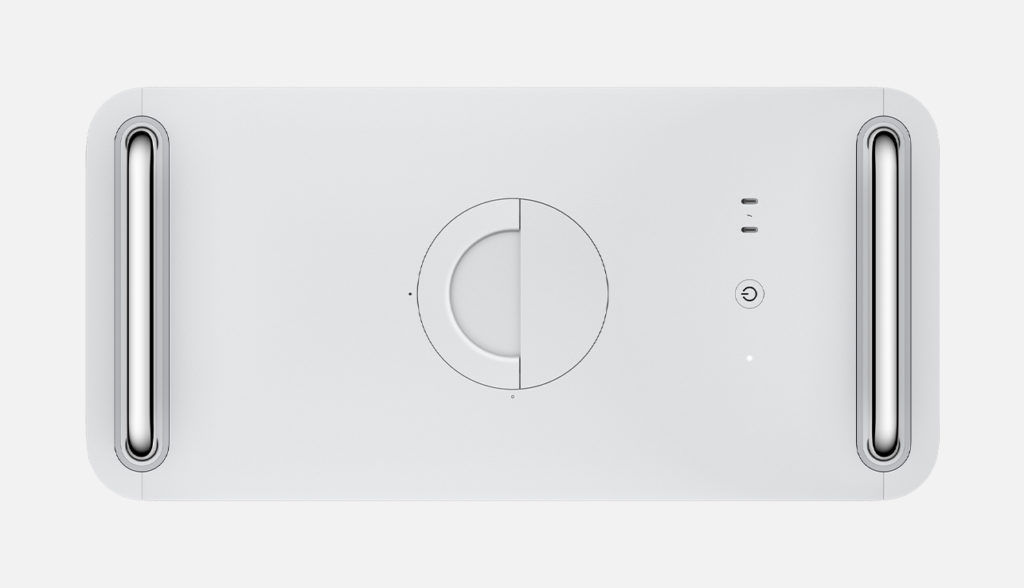 All of this hardware is neatly packed in a high-quality aluminum case that has three airflow intake fans and one fan that throws out hot air. There's a honeycomb-like structure on the front and the rear for airflow. There are four metal legs for the Mac Pro, but Apple will happily sell optional wheels to make it easier to transport the computer from one room to another. There are two metal handles on the top carry the Mac Pro, and there's an additional handle which can be twisted and lifted to remove the whole metal outer shell of the computer. The whole machine weighs 18kg and its dimensions stand at 52.9×45×21.8cm.
Apple Mac Pro (2019) Availability, Pricing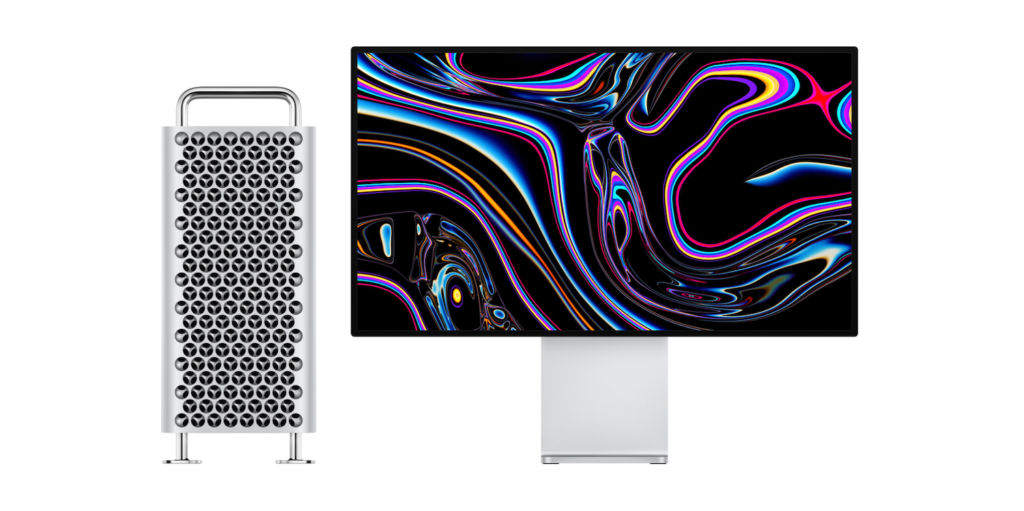 The all-new Apple Mac Pro (2019) will be available to order in the US later this fall with a starting price of USD 5,999. No one knows the pricing of the maxed-out Mac Pro, though, but analysts, enthusiasts, and experts are expecting to see an eye-busting price of closer to USD 35,000.