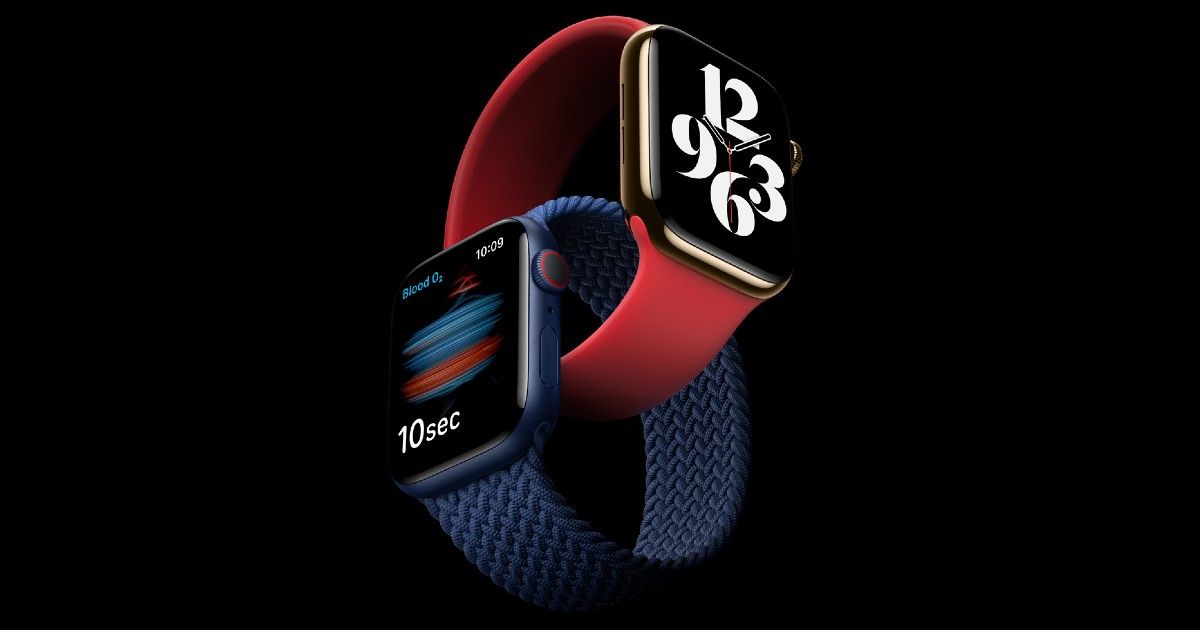 Apple has introduced its 6th generation of Apple Watch along with its latest lineup of iPads during a virtual 'Time Flies' event. The brand has also introduced new and affordable Apple Watch SE smartwatch during the launch event. The Apple Watch Series 6 is the first lineup from the brand to feature blood oxygen level monitor. The company has also introduced new Apple Fitness+ service that brings music-based workout videos along with other features. As a part of its 2030 environment pledge, the new Apple Watch lineup with not come with AC adapters in the box. Here is everything you need to know about the Apple Watch Series 6 and Apple Watch SE.
Apple Watch Series 6, Apple Watch SE price in India
The Apple Watch Series 6 India price starts at Rs 40,900 for the GPS variant, while the Apple Watch Series 6 (GPS + Cellular) model is available at a starting price of Rs 49,900. The Apple Watch SE price in India starts at Rs 29,900 for the GPS model, while the GPS + LTE variant starts at Rs 33,900. The company has not revealed the availability details for the Indian market and both the watches are 'coming soon'.
Apple Watch Series 6 specifications
The Apple Watch Series 6 is the first Apple smartwatch to feature Blood Oxygen feature. The brand has employed four clusters of green, red and infrared LEDs along with four photodiodes on the back to measure light reflected back from blood. The Apple Watch Series 6 then uses a custom algorithm built into the Blood Oxygen app, which is designed to measure blood oxygen between 70 per cent and 100 per cent.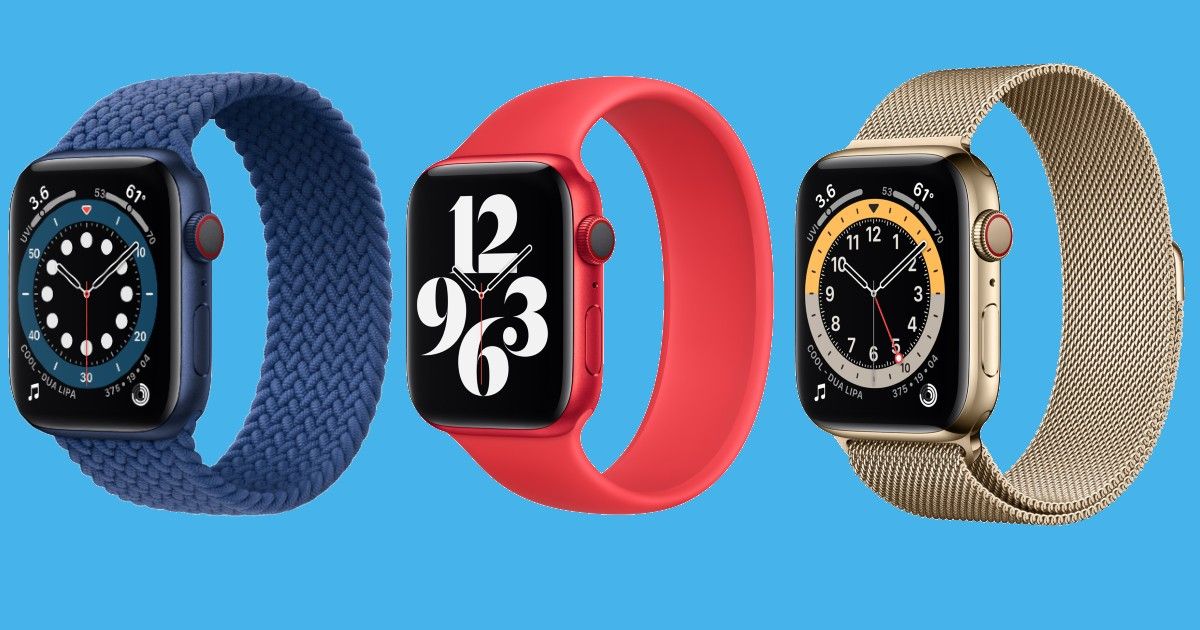 One can take a real-time measurement while they are still and periodic background measurements are taken the user is inactive, including deep sleep. The company says that all the data is visible in the Health app. Apple says it will collaborate with the University of California, Irvine, and Anthem to examine how longitudinal measurements of blood oxygen and other physiological signals can help manage and control asthma. The brand says that it has partnered with Seattle Flu Study at the Brotman Baty Institute for Precision Medicine and faculty from the University of Washington School of Medicine. The team will be tasked to learn heart rate and blood oxygen could serve as early signs of respiratory conditions like COVID-19 and influenza.
The latest Apple Watch Series 6 offers improved performance using a dual-core processor based on A13 Bionic and features upgraded S6 SiP that runs up to 20 per cent. This allows apps to launch 20 per cent faster while giving a battery life of 18 hours. The Watch Series 6 features U1 chip and ultra-wideband antennas that allow for short-range wireless location support like digital car keys. This means one can use Apple Watch Series 6 as their digital keys for their cars. The smartwatch is touted offer fast charging, completing a full charge in under 1.5 hours.
The Apple Watch Series 6 come with always-on retina display which is 2.5 times brighter than Watch Series 5. The device comes with an always-on altimeter that provides real-time elevation all day long by using a barometric altimeter, along with GPS and nearby Wi-Fi networks. This feature allows for the detection of small elevation changes above ground level, up and down to the measurement of 1 foot.
Apple Watch SE specifications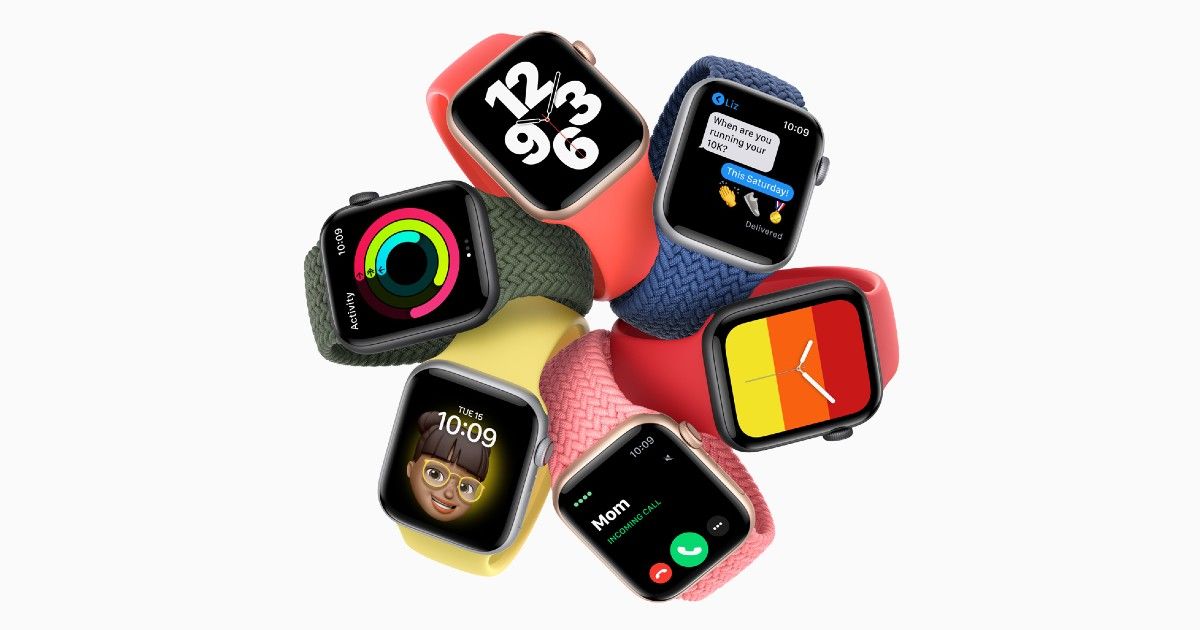 The Apple Watch SE is the affordable option from the company. The smartwatch comes with Retina display with thin borders and curved corners. The wearable comes with new watch faces that are optimised for display so that customers can easily view notifications, text messages, workout metrics and more. The smartwatch is loaded with S5 SiP along with dual-core processor which it claims deliver up to two times faster performance than Apple Watch Series 3.
The Apple Watch SE comes with a digital crown with haptic feedback and features speaker and microphone which are optimised for better sound quality for phone calls, Siri and Walkie-Talkie. It comes with Bluetooth 5.0 connectivity option.
The watch comes with always-on altimeter similar to what we have seen with Apple Watch Series 6. It also comes with a built-in compass that provides users with better directions and compass headings, in addition to incline, elevation, and latitude and longitude. Users can add one of three new Compass complications to their watch face. In terms of health features, it comes with Emergency SOS and for added safety, while travelling, users with cellular models of the smartwatch can complete international calls to emergency services.
The Apple Watch SE also comes with fall detection that uses custom algorithms and accelerometer and gyroscope to detect when a user falls. If the watch senses immobility for approximately 60 seconds after the fall, it will automatically call emergency services and play an audio message that provides the user's location as latitude and longitude coordinates.