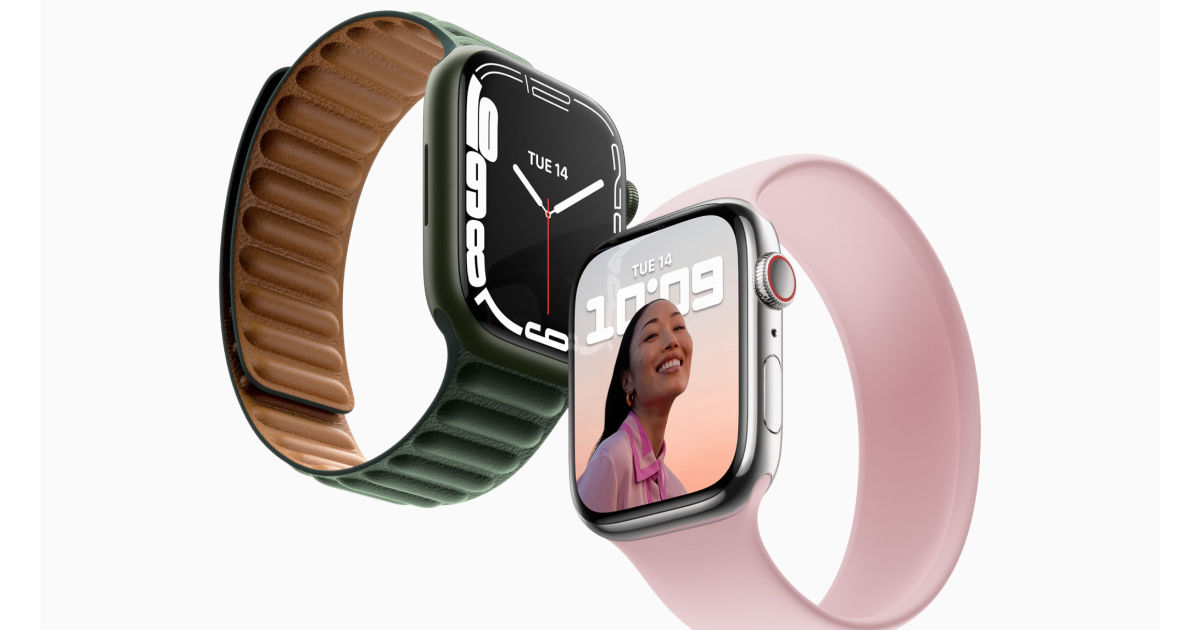 Apple launched the iPhone 13 series at the Apple event on September 14. The company unveiled four new iPhone models, including two Pro variants. Alongside the iPhone 13 series, Apple also unveiled its new Series 7 smartwatch and new iPads. The new Apple Watch Series 7 comes with a bunch of new upgrades over its predecessor. It also features an improved design with softer, more rounded corners. This is unlike the pre-launch rumours that suggested a flat-edged design. Surprisingly, the new Apple Watch comes with the same processor found on last year's Series 6. Let's take a look at the Apple Watch Series 7 specifications, features and other details.
Apple Watch Series 7 gets an upgraded design but no new processor
Apple launched the Watch Series 7 with some major improvements and features. It comes with a slightly bigger screen, more workout modes, faster charging, etc. However, it looks like Apple did not introduce any significant performance gains over the Series 6 smartwatch. The new Apple Watch features the same S6 chip, which was launched last year in the Apple Watch Series 6. The company's product tech specs page is not live yet. However, some key details about the performance unit were revealed via the latest Xcode version spotted by developer Steve Troughton-Smith.
The developer states that the new Apple Watch and the Series 6 smartwatch share the same CPU called t8301. While the S6 chip is no slouch, it does come as a surprise that Apple did not make any performance improvements in Watch Series 7 – something that it typically does year over year for its devices. One of the possible reasons could be the ongoing chip shortage. Apple has also reportedly struggled with the manufacturing process of the Series 7 due to the design improvements. There is no official word from Apple regarding the same.
The Series 7 comes with a bunch of other improvements. Apple has pushed the bezels even further, resulting in a 20 per cent more screen. The casing is also 40 per cent thinner and is claimed to be the most durable Apple Watch ever. In addition to this, the new Apple Watch is also IP6X rated along with a WR50 water resistance rating. Lastly, it charges 33 per cent faster than Series 6.