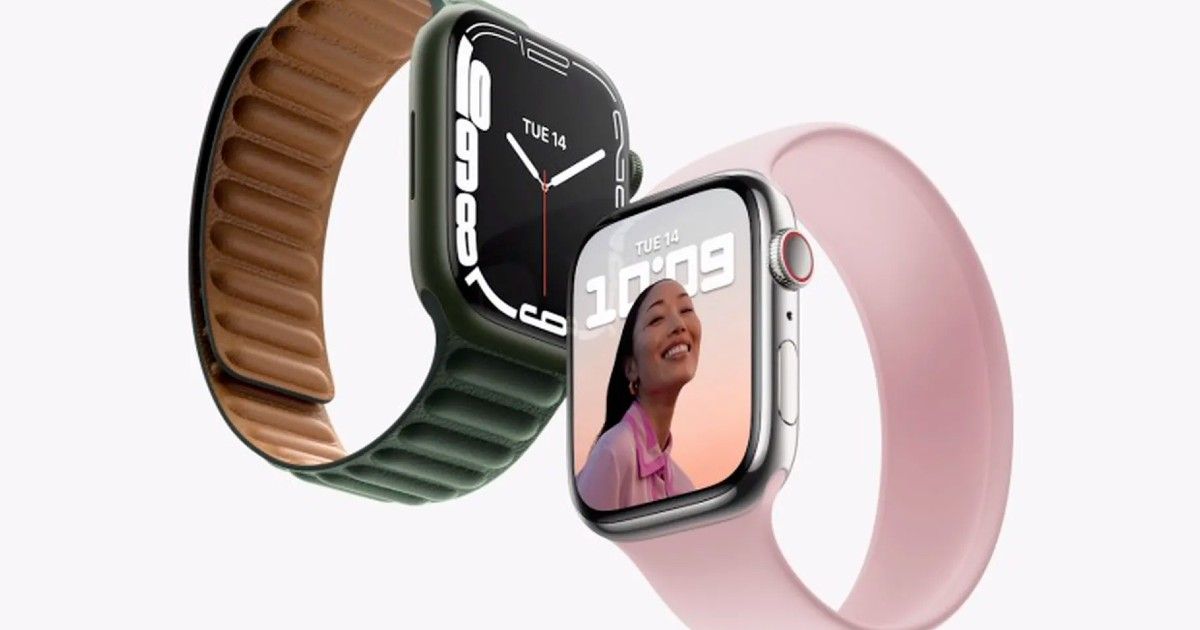 It's September…must be time for new Apple devices. If you arrived on this page looking for information on the iPhone 13, go here. This article is about the new Apple Watch Series 7, the company's newest smartwatch. The company announced the device less than an hour ago and India will be amongst the first markets to get it. It doesn't bring many changes as far as updates go though, but when you sell the top selling smartwatch in the world, it deserves attention nevertheless. The Apple Watch 7 will sit at the high end of Apple's smartwatch line though, which means older watches will become slightly more affordable.
Apple Watch Series 7 specs and features
According to Apple, the new Apple Watch 7 has 40% thinner bezels than the last one, which means the screen should feel bigger this time. The watch's display also curves along the side and the overall geometric design combined with the glass Apple uses makes the "most crack resistant" Apple Watch so far, according to the company. And speaking of design, it has "softer and rounded corners", along with a larger and brighter display.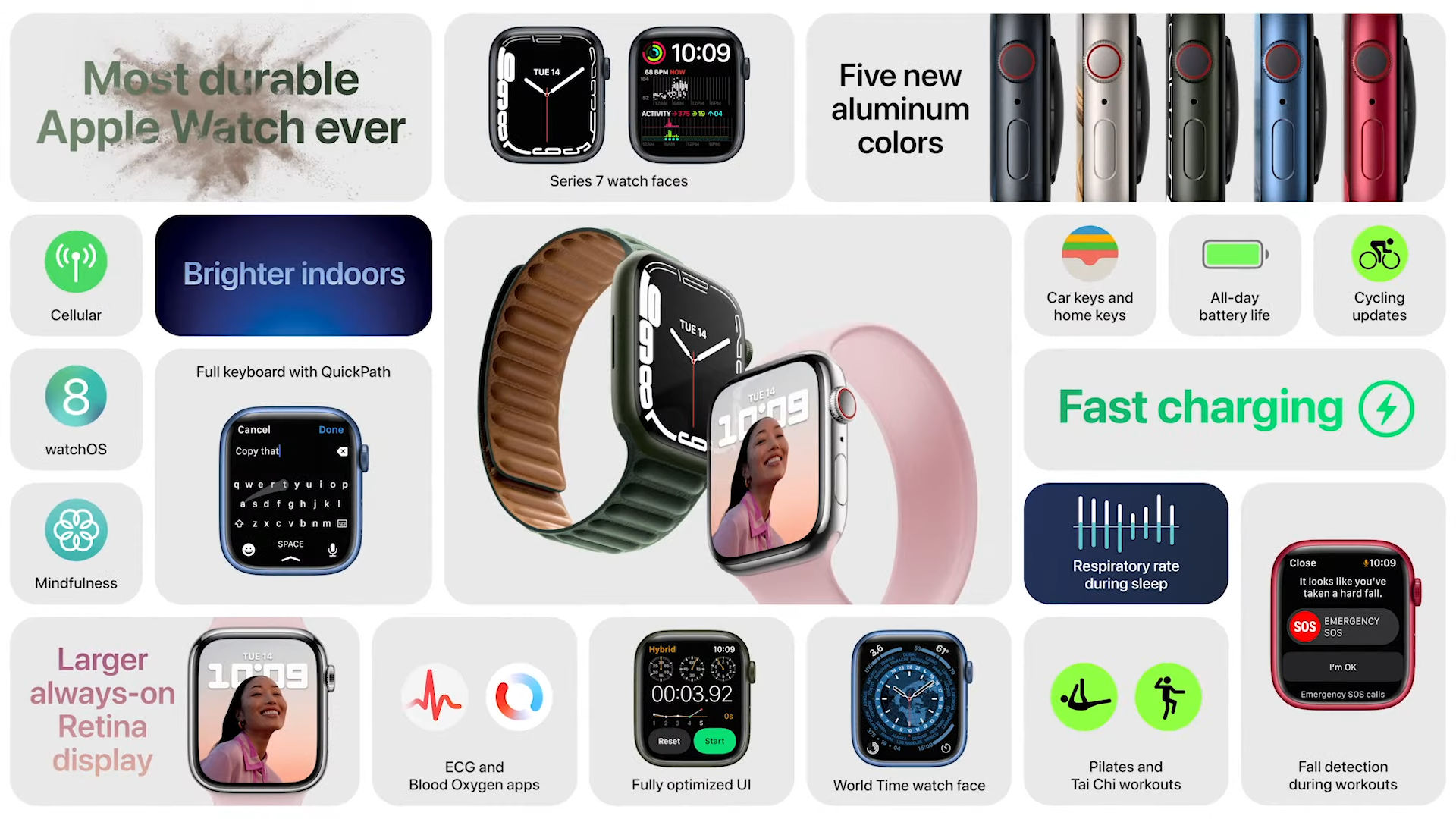 Unlike last year though, there's no real headlining feature here. The new Watch will apparently charge 33% faster and have the same battery life as before. Which means that the impact of faster charging might not make a difference in real terms, simply because the Watch will last you all day and you will put it on charge overnight anyway.
The new thing here is that the Apple Watch 7 has IP6X certification, which means that it is dust resistant. It also has WR50 rating, meaning it is water resistant in up to 50 metres of water.
To be clear, that doesn't mean the Apple Watch 7 is fully waterproof, but you will be able to wear it on a swim, the company says. The WR50 rating also covers splash resistance and you can wear it out in the rain. Just don't try to dunk it in a river or wash it with soapy water, beer etc.
Lastly, the new Apple Watch 7 will also come in five new colours.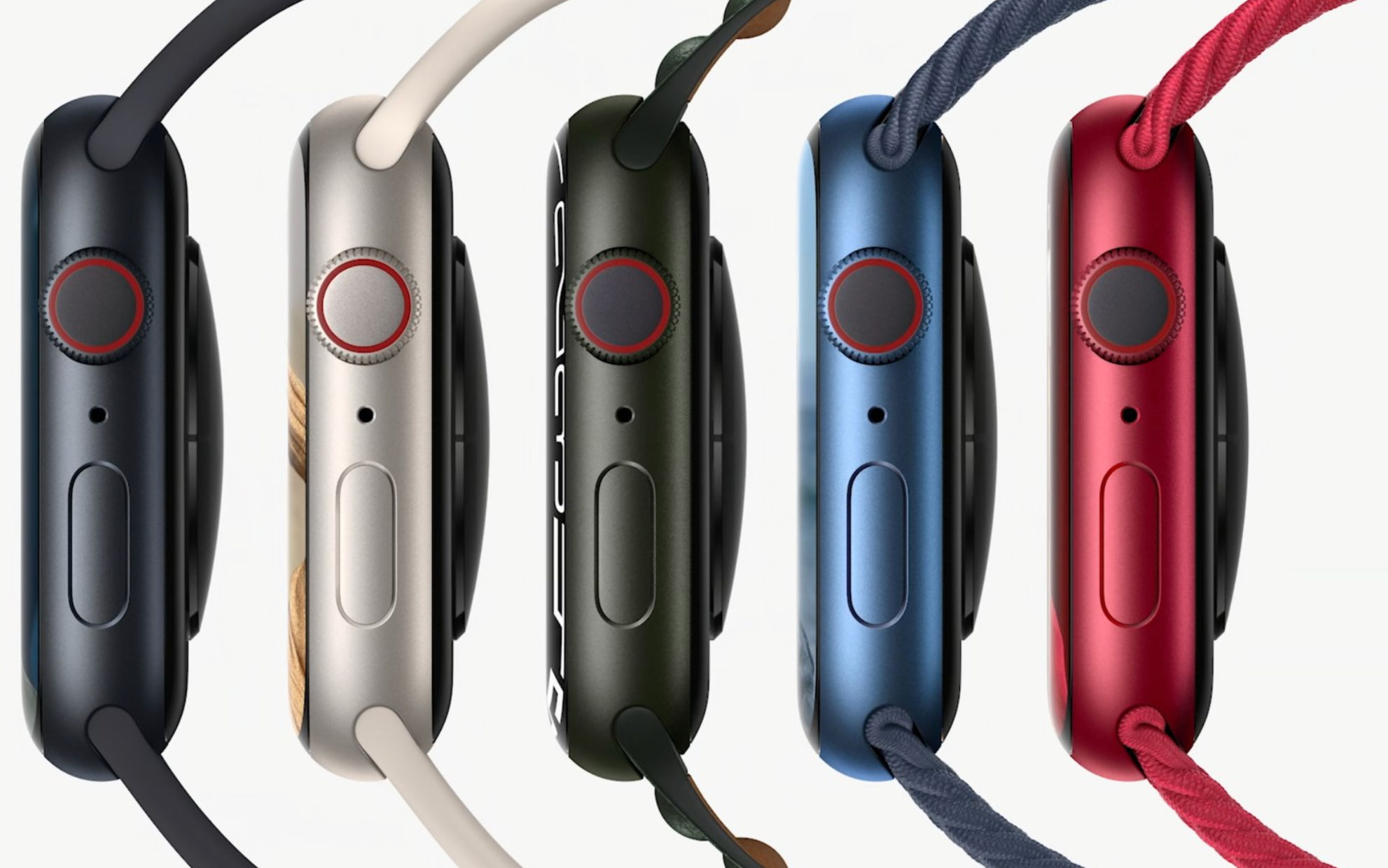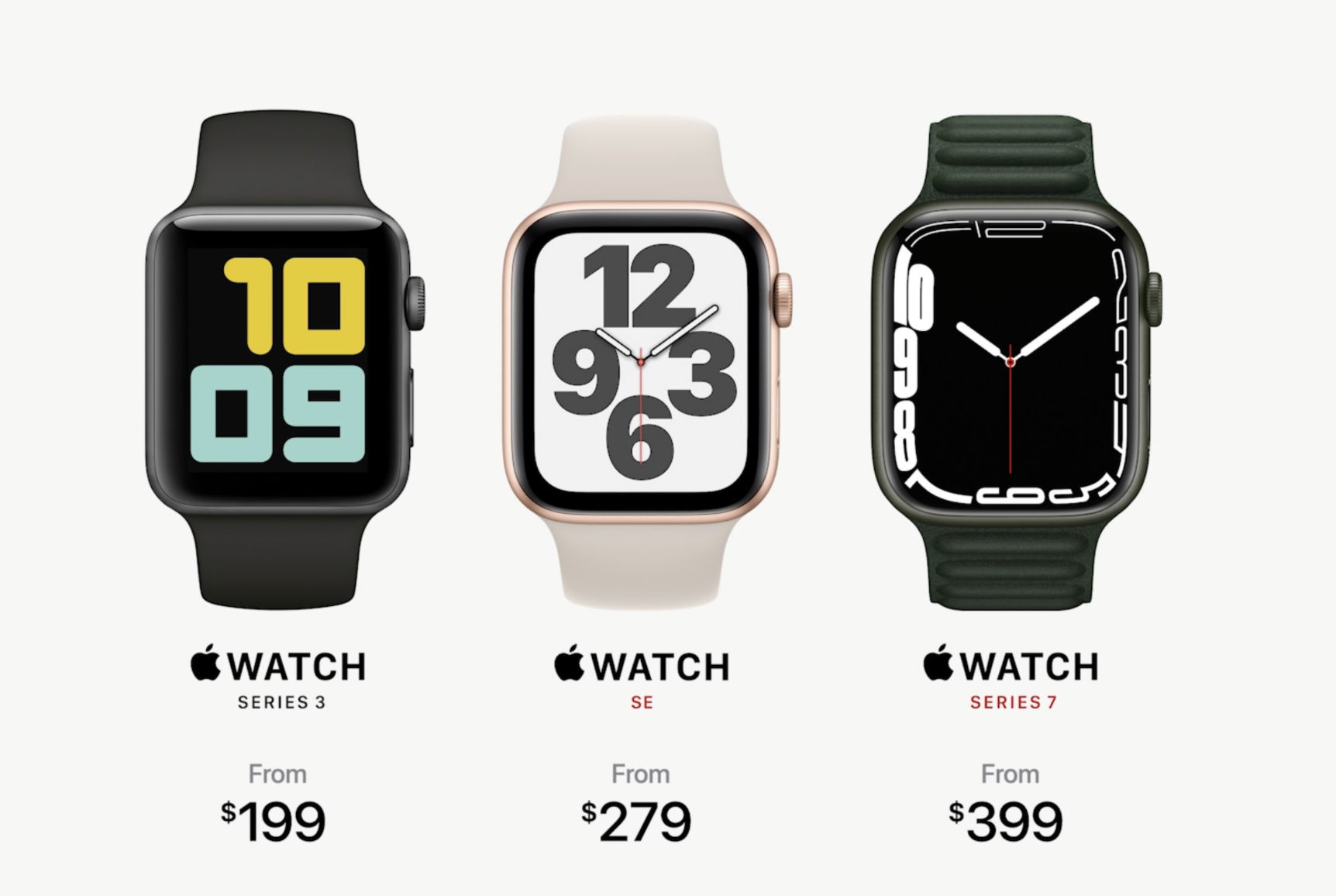 Unlike the last couple of years, Apple has only said that the Apple Watch Series 7 will be available "later this year" for India. Which could mean that the Series 7 watch is in short supply right now because of global chip shortages.