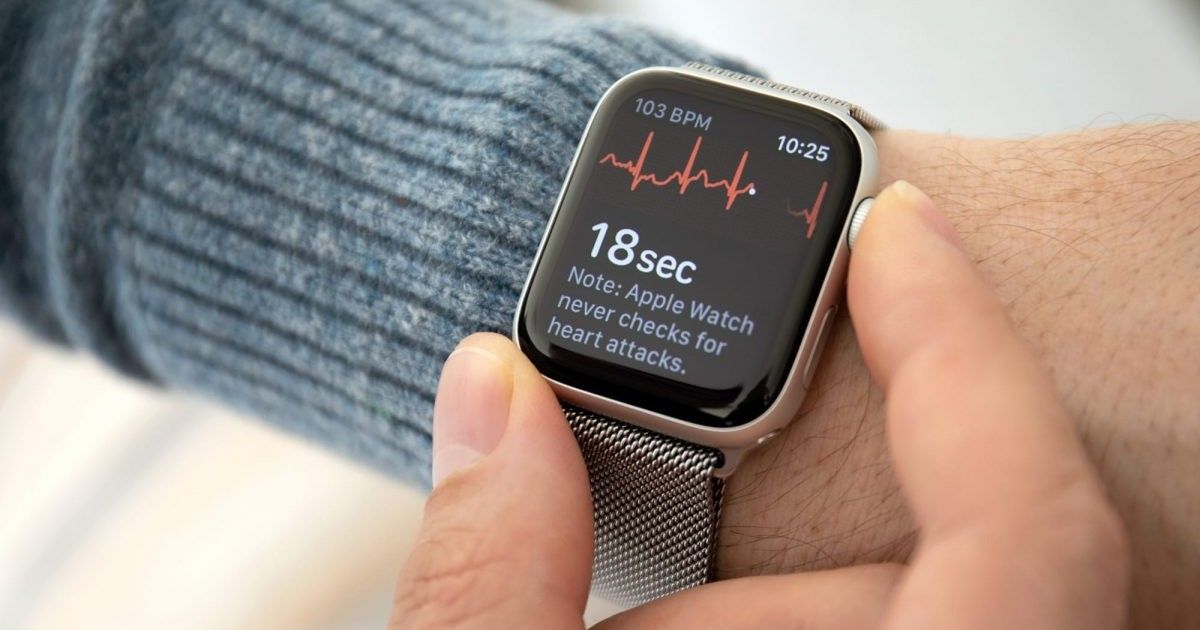 The Apple Watch Series 8 is finally tipped to get a rather important feature that has been spoken about since forever, but hasn't really surfaced on any mainstream or popular smartwatch till date. This is a rather simple but strangely absent body temperature sensor, which would give the Apple Watch Series 8 the ability to work as a conventional thermometer. We're not entirely sure if this is a concrete bit of information or largely speculative, but either way, it will most likely be one of the more anticipated features coming to Apple's wearable hardware in future.
The Apple Watch has established a fair reputation for itself, for being a reliable health and wellness gadget. Stories of it helping users detect traces of heart functionality disorders in time before fatal health emergencies have been aplenty, and in the aftermath of the Covid-19 pandemic outbreak, Apple introduced a blood oxygen sensor on the Apple Watch Series 6. This right now helps the Watch track heart rate and blood oxygen saturation, and the only feature that has remained amiss from the Watch is a temperature sensor.
Now, the rumour mill suggests that the Watch Series 8 will get a thermometer feature. It's interesting that the rumours for Watch Series 8 have started coming even before the Apple Watch Series 7 has launched. Even the iPhone 14 series leaks have surfaced before the iPhone 13 launch has taken place on September 14, reflecting how the rumour mill is an all pervasive presence today across all parts of the supply and manufacturing chain.
The Apple Watch is one of the bestselling smartwatches in the world, and works well as a lifestyle device as well. It will be interesting to see how the Apple Watch Series 8 adapts to the company's new design language, which is set to be adopted by Watch Series 7 itself. For now, though, buyers of the watch will continue to use it without a thermometer, at least until another one year.