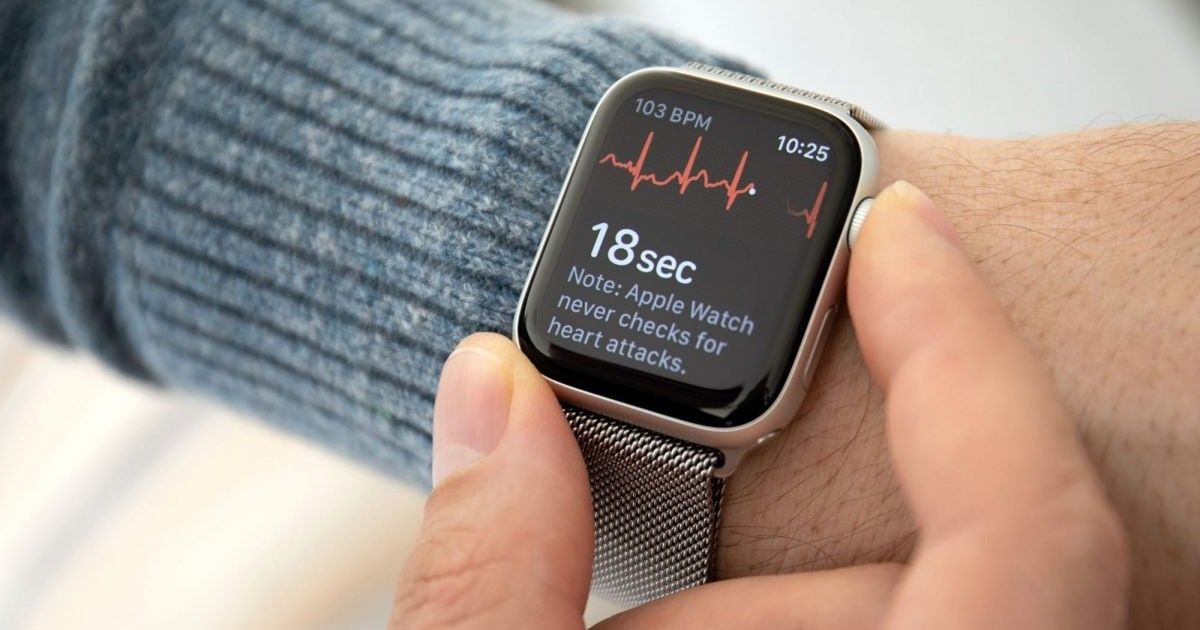 A new incident has shed light on the utility of the Apple Watch beyond its lifestyle features, underlined by the rescue of a swimmer from a fast-flowing river. In this incident, the swimmer had gotten her foot stuck on the bed of a river, and had remained stuck in the situation for nearly 30 minutes. Thankfully, a distress call sent through the Apple Watch that the user was wearing reaching USA's emergency response department through its emergency channel, 911, and could rescue her just in time – as she started showing signs of fatigue and hypothermia.
Apple Watch: How its Rescue History Fares
This is not the first time that an Apple Watch has been credited with saving an individual's life, with numerous cases of heart-related disorders said to have been caught on the wearable before being actually reported to medical professionals. In many cases, the Watch could recognise early signs of a heart ailment, before being diagnosed with any such problems.
This time, though, it is not the Watch's sensors that came of use, but its ability to make remote phone calls and raise emergency alerts even without a phone nearby. The user could raise a 911 alert through her Watch, which featured cellular connectivity as well. While it was an Apple Watch in this case, it's important to note that numerous other wearables today offer cellular connectivity and water resistance with swim compatibility, which too could have help the user raise a 911 alarm remotely, without her phone being around.
Apple's smartwatch has seen a considerably strong reputation for accurate heart rate tracking, and has been credited with saving numerous lives in process. Since its second generation, the Watch had added water resistance and support for tracking swimming as an activity and exercise. As a result, it carries significantly stronger water resistance than what the iPhone is capable of providing.
The company is expected to launch the 8th generation of the Watch later this year, and the same is tipped to bring a design overhaul – debuting flat edges and a flat display on the smartwatch. However, it remains to be seen how Apple progresses on the same, since doing so would make the wearable look more toyish – something that Apple has attempted to stay away from in order to make the Watch resemble analogue watches.