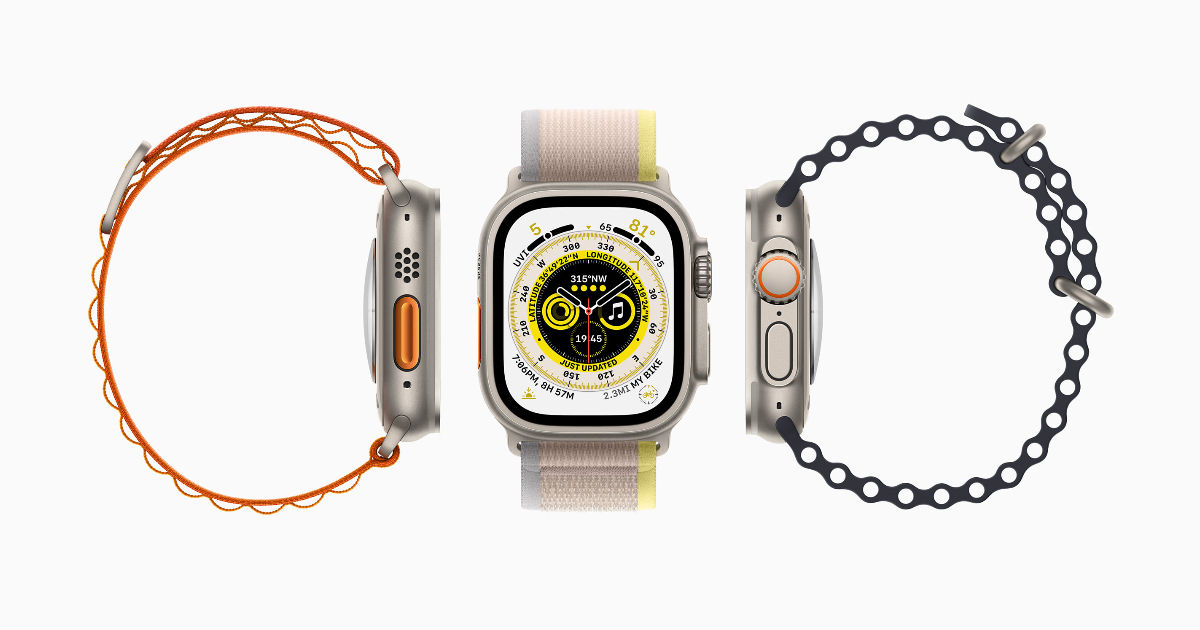 Apple recently launched the Watch Ultra as its most premium smartwatch. The new Apple Watch Ultra comes with a titanium case and offers up to 60 hours of battery life. Apple also launched the Watch Series 8 and the affordable Watch SE second-generation with some iterative upgrades over the respective predecessors.
The new Apple Watch models are available for pre-order and will go on sale soon in India. At the time of the launch, Apple did not reveal the exact battery capacity of its new smartwatches. The same has now been revealed via the 3C certification website. Let's take a look at the Apple Watch Series 8, Apple Watch Ultra and the Apple Watch SE 2022 battery capacity, price in India and other details.
Apple Watch Series 8, Watch Ultra, Watch SE 2 Battery Details
Apple Watch Ultra is the most premium smartwatch launched by the company to date. It is priced at Rs 89,900 and comes in a single 49mm variant. The Watch Ultra, on regular use, can offer up to 36 hours of battery life. With the new low power mode, the battery life can be extended up to 60 hours. A 3C listing revealed that the Watch Ultra packs a 542mAh battery.
The Watch 8 comes in two sizes – 41mm and 45mm. The 41mm variant packs a 282mAh battery. The 45mm variant, on the other hand, has a bigger 308mAh battery. Series 8 is claimed to offer up to 18 hours of battery life on a single charge. Apple Watch Series 8 has a starting price of Rs 45,900 for the 41mm variant with GPS connectivity. It is available in Graphite, Gold and Silver colours.

Apple Watch SE second-generation, which is the most affordable of the three models launched this year, comes in two different sizes. The Watch SE 2 40mm variant packs a 245mAh battery, whereas the 44mm variant has a 296mAh battery.
The Watch SE 2 price in India starts at Rs 29,900 in India. It comes in Silver, Midnight, and Starlight colours. You can click here to check the specifications and features of all three Apple Watch models.