Highlights
Apple Weather app is not working correctly or at all for some users in India.
The outage was first reported on the afternoon of May 30, and since then, users have been reporting outages.
The issue has been fixed outside India, but Indian users are still experiencing it.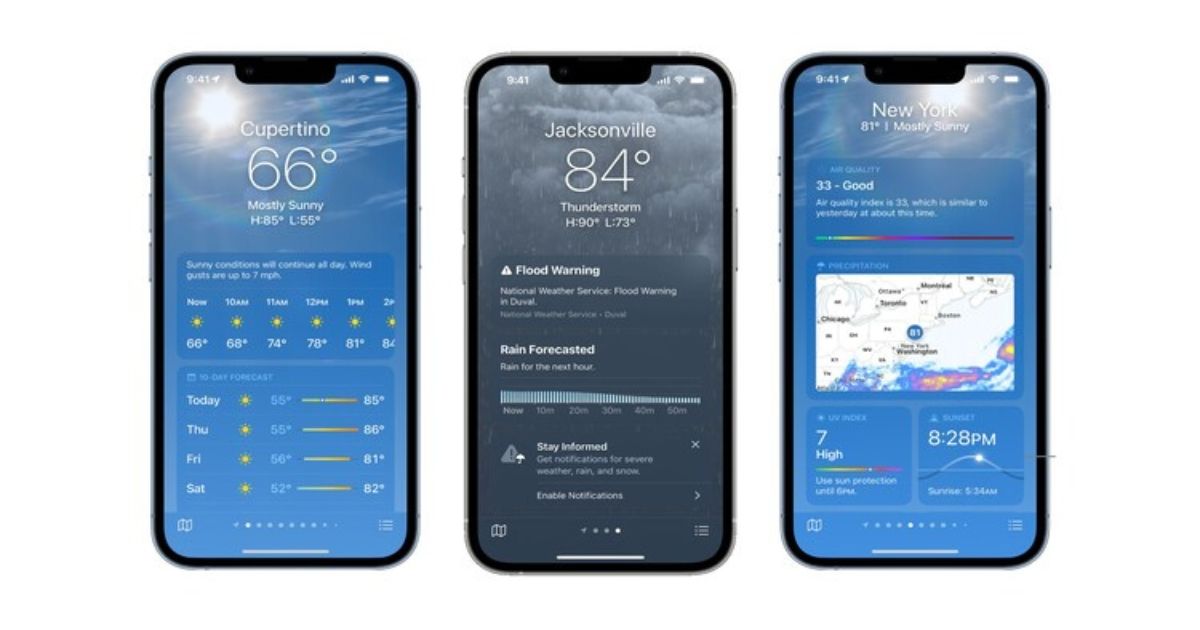 Apple Weather is reportedly not working for some users in India. According to the System Status page on Apple's website, the Weather app experienced a performance issue, which has since been resolved. However, while the Apple Weather app might be working for users abroad, several users in India have reported that the issue persists for them. Here are all details of the outage and developments since then.
Apple Weather App Not Working for Some Users in India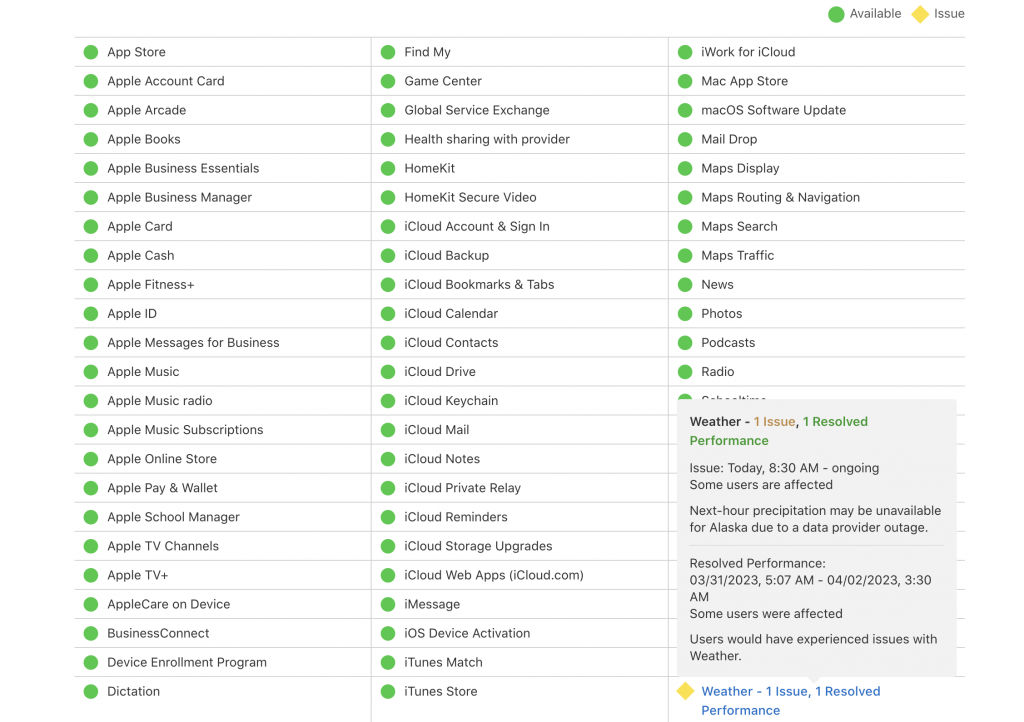 If you have experienced issues while checking forecasts on the Apple Weather app, you are not alone. The weather forecasting service provided by the Cupertino-based tech giant needs to be more sketchy and experiencing slowdowns as well as outages in recent times.
It all started on the afternoon of March 30 when multiple users outside India reported having slow loading or no data displayed when opening the Weather app. However, at that time, the issue didn't impact users in India.
The issue has also been confirmed the issue on its System Status webpage. Notably, the website displays when a service by Apple is facing issues or is completely shut down. The latest update on the webpage reveals that the issue is still ongoing, and some users are affected by it.
As of now, while the issue might have been resolved outside India, Apple users in India are still experiencing the issue. Due to the outage, users are experiencing slow loading speed when opening the Weather app. In some cases, the app doesn't load only.
Moreover, the Weather widget placed on the desktop shows "No weather data" for some users. Apple has not issued a statement on when the issue will be resolved. However, as is evident from the System Status page, the company is aware of the issue and is working on it.
Apple Weather is a stock app that comes pre-installed on all iPhones, Apple Watch, iPads, and MacBook devices. The service is also available on the Apple TV device through Siri. Thanks to its accuracy and neat interface, Apple users worldwide widely use the Weather app.
This is not the first time an Apple service is facing an outage. Last month, App Store, Apple Books, Apple Music, Apple TV+, Apple TV Channels, and the App Store were down for hours. Apple also confirmed that the Apple Fitness+, Apple Podcasts, and iWork Collaboration were affected too.
Do you also use the Apple Weather app to check upcoming weather forecasts? Did the outage impact your lifestyle? Let us know in the comments section below.