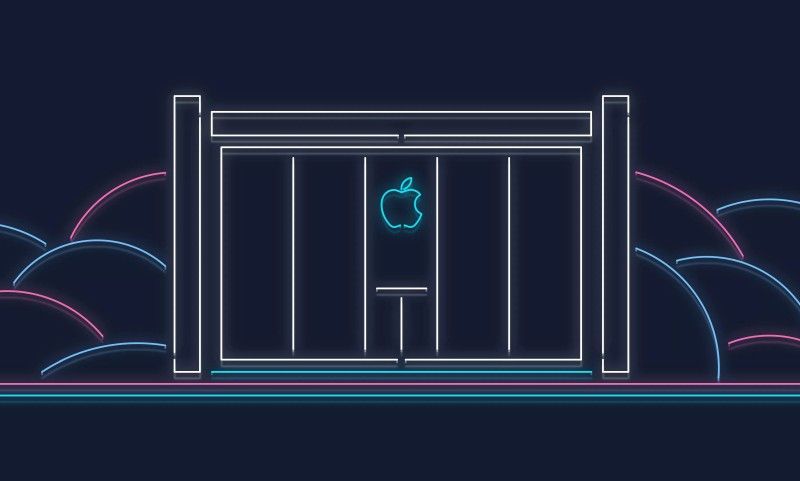 Apple events including today's WWDC 2019 are like cult gatherings. This year, it lasted for two and a half hour and had enough cringe to fill at least two Olympic swimming pools. Yet, I watched it, so that you don't have to! The most difficult part was where adults applauded dated features such as a swipe-gesture keyboard, thumb drive support, and emoji makeup options. The rest of the stuff was mostly bearable save for the barrage of superlatives such as "Enormous, groundbreaking, and tremendous". Apple did unveil some intriguing stuff though. Now without wasting any more time, here's what Apple had to showcase at its Worldwide Developers Conference in California.
Mac Pro
The biggest hardware announcement from the show was the new Mac Pro. The computer comes with a fresh design. Unlike the previous Mac Pro that looked like a trash can, the latest machine looks like a cheese grater. On the bright side, it is designed in such a fashion that its housing can be taken off to access the internals. On the inside, it Intel's Xeon processor that's mostly found in workstations. In the base configuration, you get eight cores. By shelling out more money, you can go up to 28 cores. The new Mac Pro has 12 slots for RAM. You can start with 32 GB and can go all the way to 1.5 TB of memory. Based on your requirement, you can opt for a 256 GB, 1 TB, 2 TB, or 4 TB storage. Moving onto the GPU, you get to choose from the Radeon Pro 580X and Radeon Pro Vega II. Much like Nvidia's SLI mode, the Mac Pro can hold two Radeon Pro Vega II Duo. Apple claims that this beast is cooled by three high-performance fans. The Mac Pro is said to handle 8K video editing. It has Wi-Fi and Bluetooth 5.0 radios. Other connectivity features include two Thunderbolt 3 ports, USB C, Display Port, and a 3.5 mm audio jack. Based on the configuration, the Mac Pro can tip the scales at up to 18 kg. The new Mac Pro is pegged at $6,000, which roughly translates to Rs 415,000.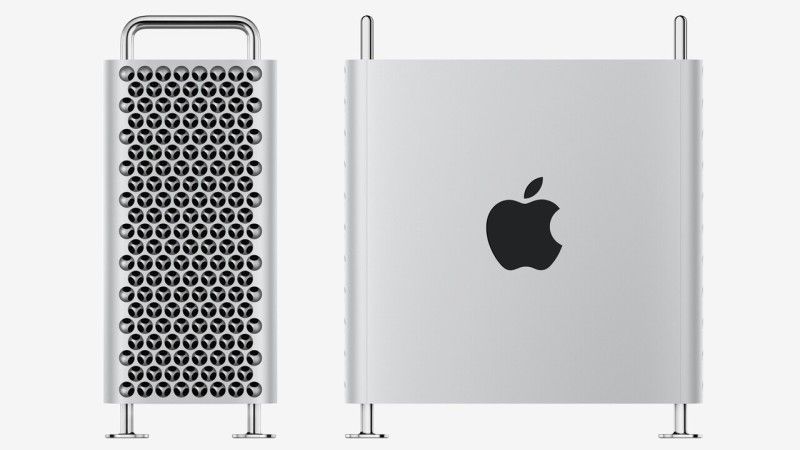 Pro Display XDR
For graphics designers and video editors, Apple announced a 32-inch LCD panel with 6K resolution. On stage, the company executive called it "the most incredible display ever made by Apple". The panel has 10-bit color and full HDR support. Apple claims that using top-notch polarizer technology, the company has tuned the Pro Display XDR for high color accuracy and wide viewing angles. The panel also has an anti-reflective coating along with a matte option. Much like Panasonic's old Vierra TVs, the Apple Pro Display XDR uses full array LEDs. As a result, it can support local dimming for superior contrast. The LEDs can produce a whopping 1,600 nits of peak brightness and can sustain 1,000 nits without any issues. To keep the heat away from the screen, Apple has designed a unique heat sink at the back of the Pro Display XDR. The display has an aluminum body with an incredibly thin-bezel design. The stand provides tilt and height adjustment settings. So that you can easily switch between portrait and landscape mode. The Apple Pro Display XDR is priced at $5,000 with the stand costing another grand.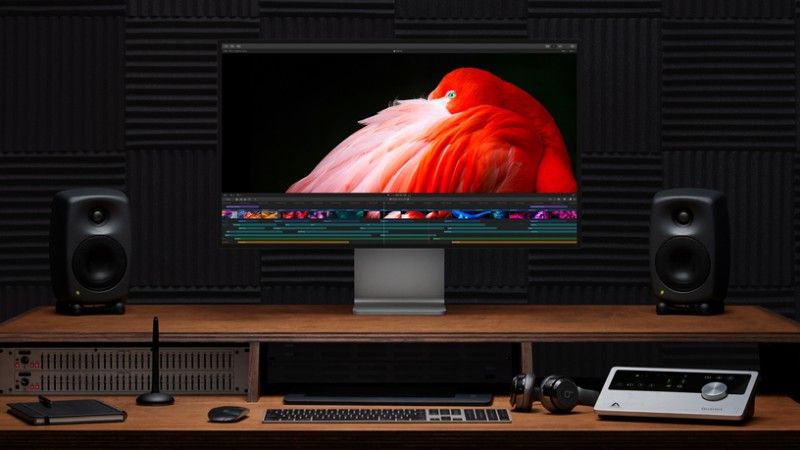 iPadOS
Apple announced that the iOS on iPad will now be referred to as iPadOS. It is pretty much like how Android branched off Honeycomb for tablets. Instead of simply scaling up the iPhone's OS for a large screen, the iPadOS will be tailored to make most of the large screens. Apple has refreshed the home screen to accommodate more apps and also introduce widgets. The Spits View feature is updated to handle multiple files. The Slide Over feature, reminiscent of the Windows 8, let's you switch between the apps using a simple slide gesture. Apple has also optimized its stylus with impressively low latency of 9 milliseconds for the more natural writing experience. The files app gets a major upgrade, as it can now access files on thumb drives and SD cards. With the iPadOS, browsing on your iPad will be exactly like that of a Mac. By default, Safari will land you on the desktop versions of a website. The browser will also feature a full-fledged download manager. Apple also demonstrated a compact floating keyboard that can be dragged anywhere on the screen. The iPadOS will be rolled out to compatible iPads later this year. The list of eligible devices include all iPad Pro models, iPad Air 2 and later, and iPad mini 4 and later.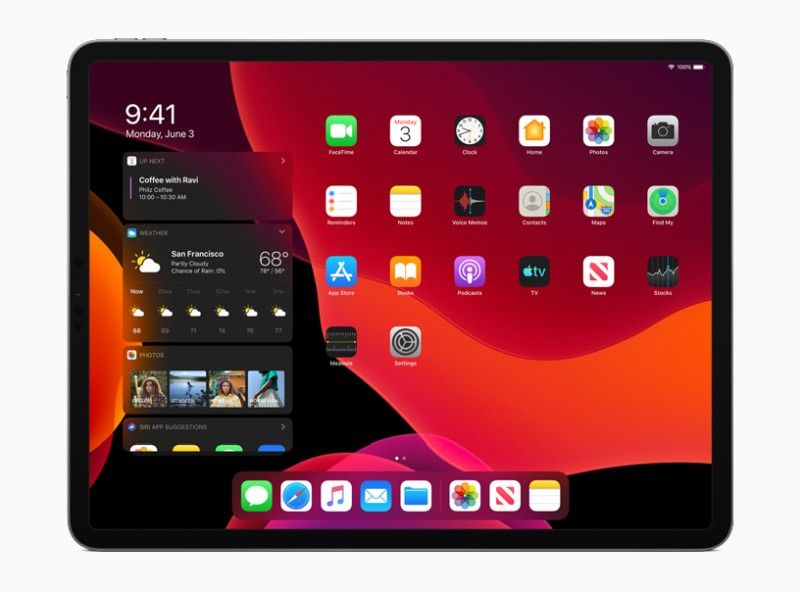 iOS 13
The iPhone users got to know about the new features baked into the upcoming iOS 13. The fan favorite being the Dark Mode that that does what it says. Apple has opened it up for the developers so that the third-party apps can also integrate this feature. The Photos app is now smarter thanks to machine learning. It can automatically hide similar photos to reduce the clutter and can even pick the best images in the album. If you don't like signing up for each and every app, the iOS 13 will offer you an option to use the Apple ID for quick authentication. There's even an option to generate a random forwarding email if you are not comfortable sharing your active Apple ID. After struggling to compete with Google Maps, on its own platform, the Cupertino-based company has upped its game. It claims to have built the map data from the ground up by making its road-scanning fleet of cars cover 4 million miles. Don't expect to see it in India, as this feature will be exclusive to the US till 2020. Siri now plays nice with some third-party apps. Now that Android phone users are bored with swipe-gesture keyboard, Apple has added it to iOS 13. The company has also introduced new hairstyles, makeup, and even piercings for emojis. The iOS 13 comes with a new way to package apps that can reduce the size of a download package in half. According to Apple, the apps will launch twice as fast compared to the previous version of iOS. The software update will be rolled out later this year for iPhone 6s and newer devices.