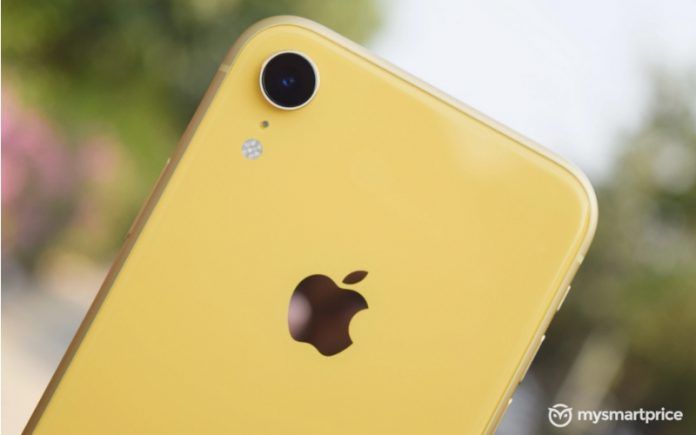 While there is quite some time left for Apple to release its 2019 iPhone models, (the launches usually happen in September of every year), rumors about the potential features that next generation iPhones could sport start trickling in several months before that. One of the most famous names associated with Apple related news is the analyst Ming-Chi Kuo of KGI Securities, a Taiwanese business group. Over the past several years, Ming-Chi Kuo has accurately predicted features and additions that new iPhones may sport. This year is no different it seems. A recent research note issued by Mr.Kuo talks about several features that the 2019 iPhone models could sport. Let's take a look
Apple 2019 iPhone: 12-megapixel front-facing cameras
All three models of the Apple iPhone will see an upgrade as far as the front camera goes. According to Kuo, the new iPhone models will get a 12-megapixel single camera at the front instead of the current 7-megapixel unit. Unfortunately, no other information is available at this point. For the same reason, we do not know if this is an autofocus camera. It is also unclear if the camera will feature excellent portrait mode options comparable to the one we saw on the Google Pixel 3 series devices.
Apple 2019 iPhone Rear cameras
As far as the rear camera setup is concerned, the research note adds that the next generation iPhone XS and the iPhone XS Max models will feature triple cameras at the rear with all three sensors capable of 12-megapixel images. The three cameras will use a wide angle lens, a secondary telephoto lend and a super wide angle lens. All three sensors will be supplied by Sony. Once again, we do not know, at this point of time the improvements on the software front. All said the camera set up on all the iPhone models in 2019 should see a marked improvement.
Apple 2019 iPhone Other features
The cameras apart, the research note issued by Ming-Chi Kuo goes on to add that the next generation iPhone XS will feature a 5.8-inch OLED panel. The next-gen iPhone XS Max model will get a larger 6.5-inch OLED panel. Both the panels will be supplied by Samsung. As for the iPhone XR model, this one will continue to use an IPS LCD panel that measures 6.1-inches across. The iPhone XR also likely gets a dual camera setup at the rear and a single front-facing camera. We do not have regarding the sensor that the iPhone XR model will use in 2019.
Thanks for reading till the end of this article. For more such informative and exclusive tech content, head over to our Facebook page