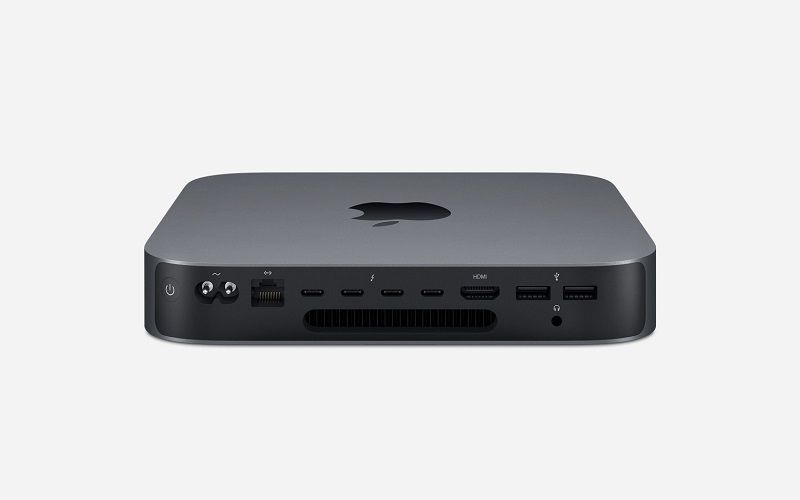 Apple Inc. held an important event today in New York. The company unveiled several important products, including a refreshed MacBook Air, iPad Pro, and the Mac Mini. The event marks the surprising revival of the laptop and the mini desktop. Incidentally, both the MacBook Air and the Mac Mini are eco-friendly.
Apple delighted its fans by launching a new version of the powerful mini desktop, the Mac Mini. The miniaturized version of a complete and powerful desktop computer system was last overhauled about four years ago. This makes the new Mac Mini truly important for users who have long waited for a capable desktop solution that ran macOS, and yet didn't take a lot of desk space. The revamped version sports some important design elements as well as critical upgrades to hardware and software as well. Let's look at the specifications, features, price and availability of the new Mac Mini
Apple Mac Mini Specifications
The new Apple Mac Mini is essentially a complete macOS desktop system with a very small footprint of 197 x 197 x 36mm. The mini desktop is configurable and comes in a sleek Space Gray finish enclosure that boasts of a new and improved ventilation system.
Configurations start from Intel's 8th Generation quad-core Core i3 processors, and go up to six-core Core i7 chips running at 3.2 GHz, with Turbo Boost clock speeds up to 4.6 GHz. Buyers can pack as much as 64GB RAM, clocked up to 2666MHz. Buyers can also stuff as much as 2TB SSDs. The Mac Mini also possesses the Apple T2 Security Chip, which features an SSD controller that provides on-the-fly data encryption, and HEVC video transcoding. The Secure Enclave feature ensures the software loaded in the boot process is not tampered with.
The mac Mini sports several I/O ports including four Thunderbolt 3 USB Type-C (v3.1) ports, one full-sized HDMI 2.0 port, two USB Type-A (v3.0) ports, and Gigabit Ethernet, with a 10Gbps Ethernet option. Owing to the various ports that also support video output, the new Mac Mini can easily support up to 4K and even 5K Thunderbolt displays. There's a 3.5mm headphone jack as well.
The new Mac Mini and the MacBook Air sport an outer shell that is made from 100 percent recycled Aluminum. Interestingly, Apple claims to have developed an entirely new alloy of Aluminum that's derived from recycled Aluminum shavings.
The new Mac mini comes with Intel UHD Graphics 630. The GPU can support and run up to 3 individual displays. There's dual-band WiFi, and Bluetooth 5.0. The complete package weighs just 1.3Kg. The new Mac Mini runs on new macOS Mojave, which includes a 'Dark Mode' and Stacks feature as well.
Apple Mac Mini Features
The new Mac Mini succeeds its predecessor by almost 4 years. Interestingly, the Mac Mini still remains one of the few branded mini desktop computer systems that's completely developed by a single company. There are several mini PCs and NUC PCs that run Windows 10, but the Mac Mini is a rarity.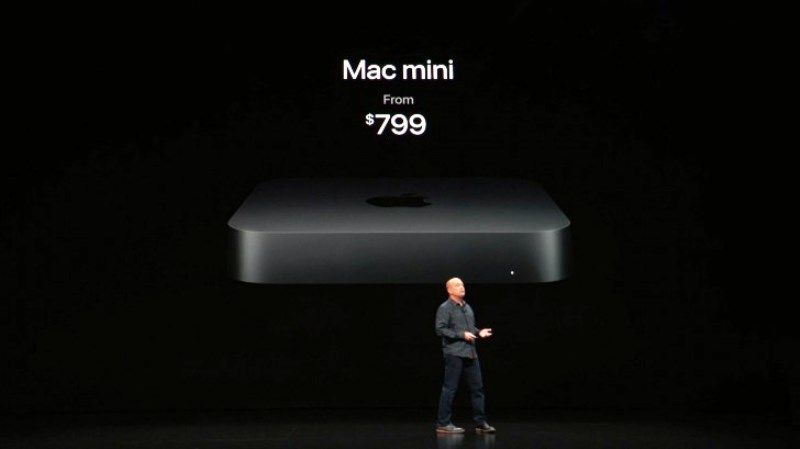 Overall, the new Mac Mini is about 5 times more powerful than its predecessor. Incidentally, Apple has specifically mentioned that the processors onboard the new device aren't mobile processors. In other words, these processors are desktop-grade processors and hence, significantly powerful. The company assures the new Mac mini is 60 percent more powerful at executing graphically-intensive tasks than its predecessor.
Apple Mac Mini Price, Availability
Apple will release the new Mac Mini for sale on November 7. However, pre-orders begin today. The base model of Mac Mini with Core i3 processor, 8GB of RAM and 128GB of flash storage retails at $799 (Rs. 58,000 approx.) The top-end variant with Core i7 processor can go as high as $4,199 (Rs. 3,06,000 approx.).
Apple Inc. will start selling the new Mac Mini in the US. The company has not confirmed the international availability of the mini macOS desktop systems. However, we expect Apple may soon launch the new Mac Mini in India at a proportional price.