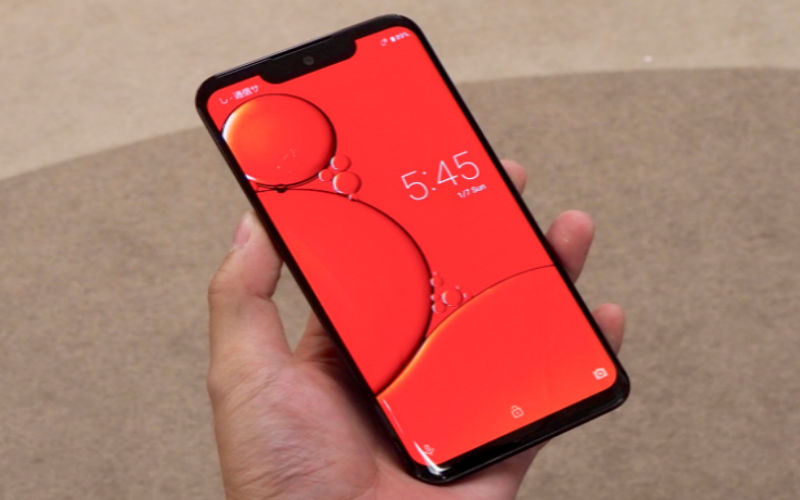 Japanese manufacturer Sharp has already started making OLED displays for laptop screens. And yet, the current King of OLED displays is Samsung. LG comes in a distant second to Samsung, with less than 8% of all OLED panel sales. Samsung, in contrast, holds a whopping 90% of all OLED panel sales. Sharp has intentions of gaining a stronger foothold in the OLED phone market. The company's newest smartphone, the Aquos Zero, is its most ambitious product yet.
Aquos Zero: specs and features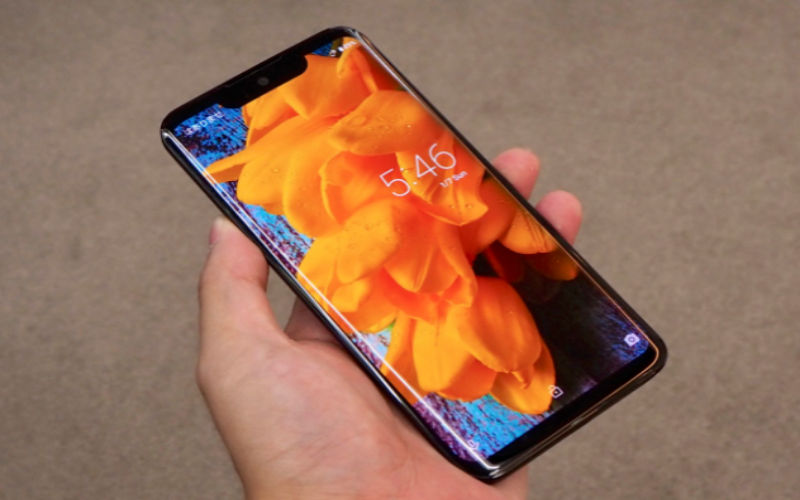 The Aquos Zero is Sharp's first smartphone with an OLED display. It features a 6.2-inch display with a 2992x1440p (Quad HD) screen resolution. Other specs include 6GB of RAM, 128GB of storage, the octa-core Qualcomm Snapdragon 845 SoC, and a 3,130mAh battery. The "Zero" comes with Face Unlock and a back fingerprint sensor for authentication. There is only one rear camera, a 22.6MP shooter with an f/1.9 aperture and optical image stabilization (OIS). The phone itself has a similar back cover design to Motorola, who used something similar with its DROID series a few years ago. As for the front display design, the Zero features curved edges (think Galaxy S9 and Galaxy Note 9) and a notch (think iPhone X).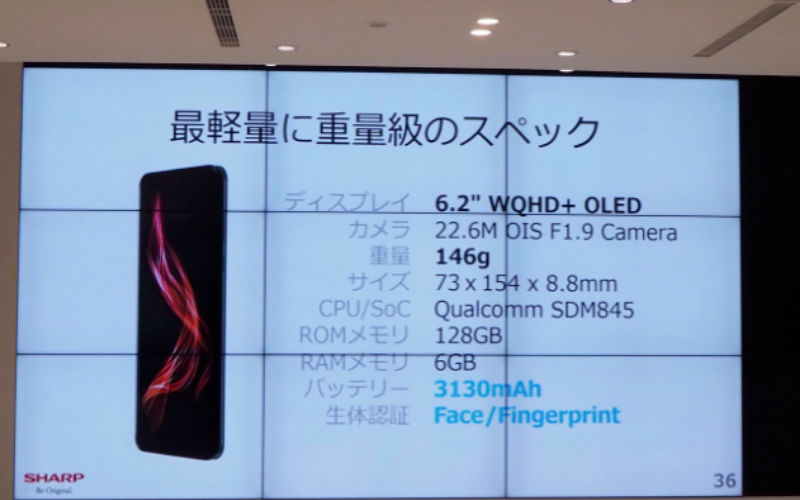 In the audio department, Sharp's newest smartphone features a speaker on the top and bottom of the front of the phone. Dolby Atmos audio support is another advantage of the phone.
Finally, the Aquos Zero is as thin and lightweight as the iPhone 8 at 146g but still needs a bigger battery in my view. A 3,130mAh battery isn't enough for a 6.2-inch display. Sure, it can be said that the new OLED panel from Sharp can conserve battery life (and OLED panels do, that's a fact), imagine what the battery life could be if Sharp placed a 4000mAh battery in the new Aquos phone?
Lava Z61 Launched in India With 18:9 Display, 'Sharp Click' Camera: Price, Specifications
The Aquos Zero is the beginning of Sharp's OLED race with Samsung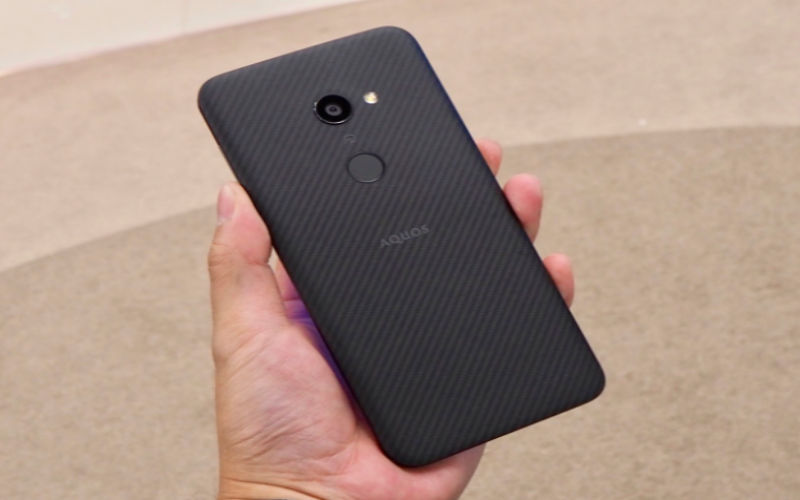 Sharp's newest smartphone marks the beginning of an OLED race with Samsung. The Korean giant has dominated OLED displays, producing AMOLED panels for even the iPhone X and this year, the iPhone XS and XS Max. While LG has some of Apple's OLED panel orders, Samsung has the lion's share of the profit. Samsung made over $1 billion from Apple's iPhone X displays last year alone.
Sharp plans to not only sell the Aquos Zero and future phones with OLED panels; it also intends to sell its OLED displays to other manufacturers. This is a move that looks to strike at the heart of Samsung's business, since Samsung gets nearly all of the OLED panel business within Android. Samsung OLED panels have appeared in the Google Pixel 2 XL, Apple iPhone X, iPhone XS/XS Max, as well as in Motorola smartphones. Sharp is starting with Japan, where it intends to sell the Aquos Zero first, but there's currently no word on where Sharp will expand sales of its newest phone.
Check out the Aquos Zero in Sharp's video below.