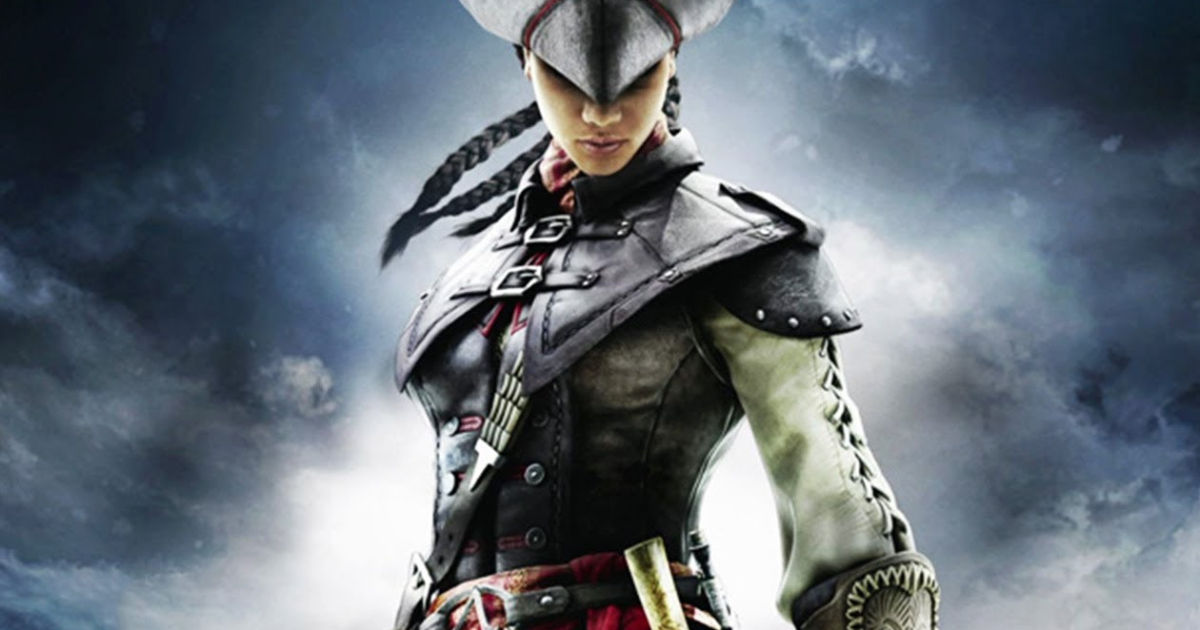 A cause for worry if you happen to own Assassin's Creed Liberation HD on Steam – you will not be able to play the game after September 1, 2022. This was just revealed through the game's page on Steam as Ubisoft has pulled the game from the platform and is no longer available for sale.
That is not all, however, as even if you happen to own the game digitally, you will no longer be able to access the game post-September 1, 2022. This is an extremely dangerous precedent being set by Ubisoft as it sets the argument for digital ownership back by several paces, uncovering it for the slippery slope it really is.
Digital ownership versus physical ownership of games has been sort of a raging topic within the game community for a while now and it is incidents such as this that are not helping the case for digital ownership.
Also Read: Skull and Bones, the Open World Pirate Game from Ubisoft Got its First Gameplay Trailer
Ubisoft Sets a Dangerous Precedent with Assassin's Creed Liberation HD on Steam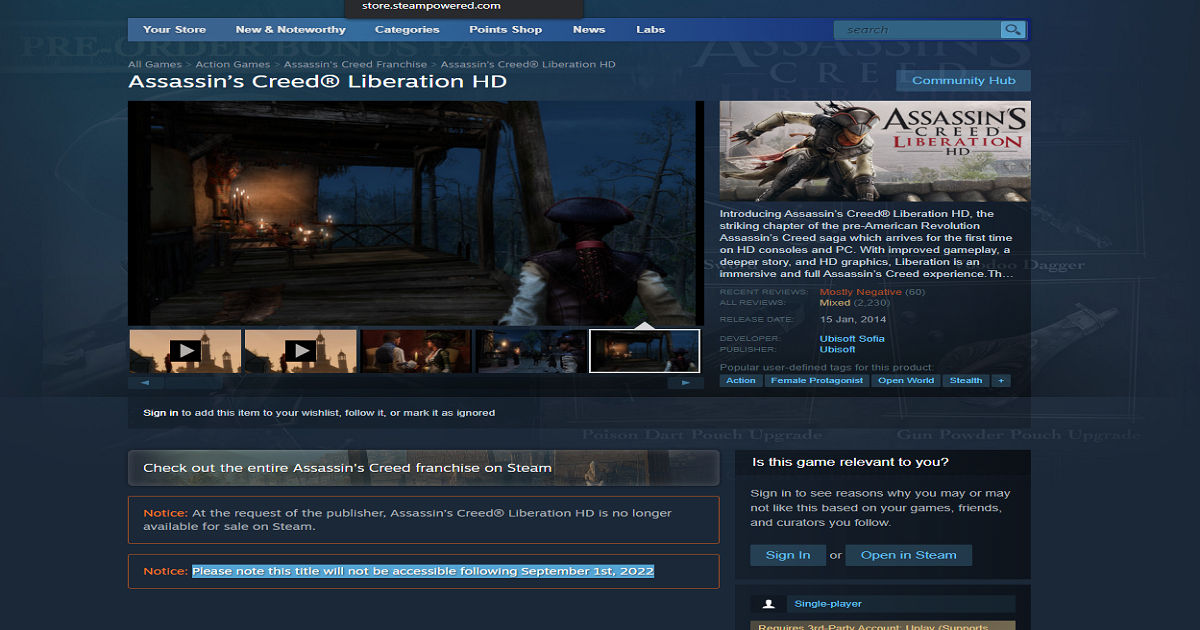 Digitally-owned games have been an appealing prospect, especially on platforms like Steam that see regular sales and discounts. Picking up a game for a fraction of its original price is a tempting offer, and one that players most often take – given just how incredibly smooth and easy the purchase and subsequent access are.
The downside, however, has always been that it essentially puts the "owner" in a very precarious position. The position being their games are accessible to them only at the whims of the publisher. With Assassin's Creed Liberation HD, we are just seeing how players who might have purchased the game will no longer be able to play the game they just paid for, even if they "own" it on paper.
Curiously, players on Twitter have noticed how the game was just recently listed on Steam at a 75% discount during the Steam Sale, which could mean many players might have just purchased the game. The notice on Steam simply reads:
"Please note this title will not be accessible following September 1st, 2022″, whether this means that access to this title has been permanently revoked remains to be. However, it appears at the moment that access will be pulled permanently.
Physical Ownership of Games is the Way Forward
Ubisoft is making a precedent on Steam as Assassin's Creed Liberation HD will not be accessible following September 1st, 2022. Even if you already bought it, a bar new low for consumers. pic.twitter.com/hRmmb2yM3w

— Nors3.eth (@Nors3) July 10, 2022
Personally, I haven't had that big an issue with digital ownership for the longest time, but for the past few months – my stance on digital ownership has shifted drastically. Assassin's Creed Liberation HD being pulled from Steam isn't an isolated issue as players might also remember service for Xbox Live was temporarily down last month and players were not able to access games they had purchased.
Publishers have been known to pull games from digital platforms for a variety of reasons – which leaves owners of these games in a very compromising position. The only solution for this, so far, has been owning physical copies of games.
Physical copies of games allow for far more affordances than a digitally owned game. For one, it is far easier to let your friends borrow a game from you, and as we remember, a big part of PlayStation's marketing campaign during the PS4 generation was the ease of letting players borrow games from each other.
Additionally, a major portion of the gaming community seems to agree that selling and purchasing physical discs for games, is far more beneficial in the long run. While there are ways to let friends access your digitally-owned games, it requires players to jump through a couple of more hoops than simply letting your friend borrow a disc.
Finding a physical copy of your favourite games might be a tad bit more challenging than simply browsing through Steam/PlayStation Store/Microsoft Store, but in the long run, it has way more upside than down. Effectively, as long as you own a physical copy of a game, your access to the game will be safeguarded through the license you own.