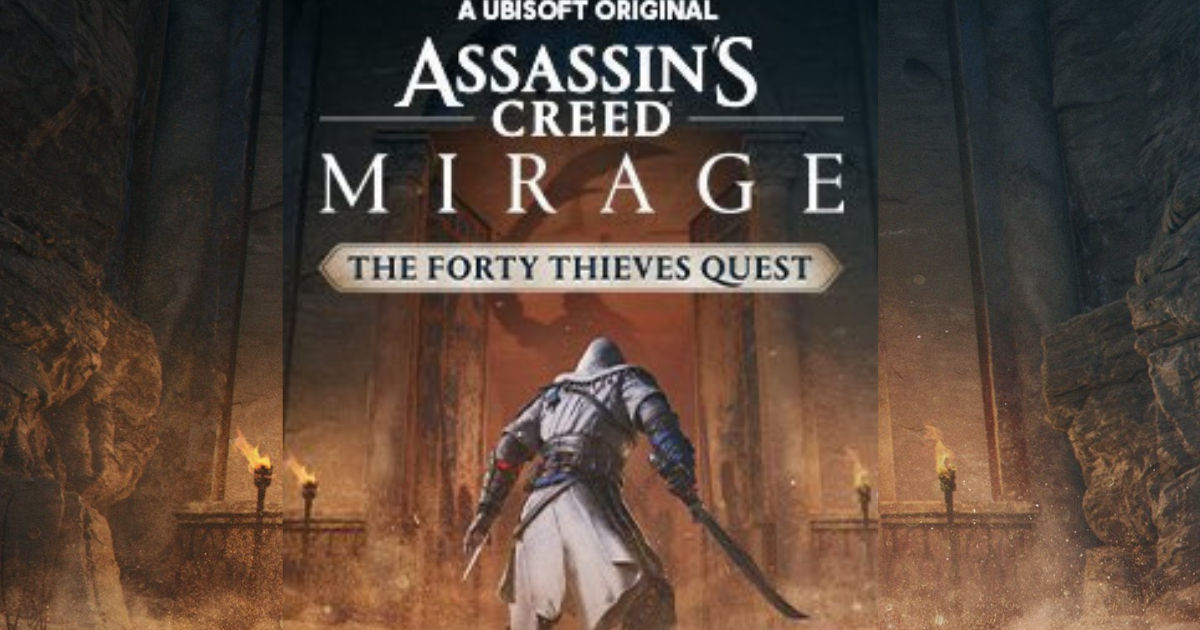 Just a couple of days ago, rumours surfaced that Ubisoft is currently working on a new Assassin's Creed game titled "Mirage". From the looks of it, the game is a spinoff that will let players take on the role of Basim from AC Valhalla.
While there has not been a confirmation from the publisher so far, new images from the game have leaked through the Ubisoft Store. The image is supposedly for a quest in the game, titled "The Forty Thieves Quest", which is surely taking inspiration from the popular Arabian folktale of "Ali Baba and the Forty Thieves".
The game supposedly takes place majorly in Baghdad, and hence, it would make sense for Ubisoft to include folktales that have originated from the city. The quest is most likely a DLC or a pre-order bonus, much like how "The Way of the Berserker" was for Assassin's Creed Valhalla.
Also Read: Assassin's Creed Mirage Tipped to Be Next Game in the Series, Set in Baghdad and Without RPG Elements
Assassin's Creed Mirage DLC/Pre-Order Bonus Mission Images Leaked
This may be our first look at Assassins Creed Mirage from @SynthPotato. The Images leaked through the Ubsioft store and depict a quest in the game called "The Forty Thieves". The Forty Thieves is a popular story in Iraqi folklore and Mirage takes place in Baghdad. https://t.co/5CIxyN7nHv pic.twitter.com/q8x378vVE8

— Rebs Gaming (@Mr_Rebs_) September 1, 2022
There is little in the way of official confirmed information from Ubisoft at this point, but it looks like early leaks and information could be accurate. Speculation and reports suggest Ubisoft are going back to the drawing board with the next game and feature a more grounded, stealth-oriented approach in line with the original philosophy of the series.
While Assassin's Creed has evoked the aesthetics of stealth games, they have largely skewed more towards the action-adventure genre. The franchise has now evolved into a massive RPG at this point, which seems to have alienated a portion of the fanbase that demands a grounded, stealth game.
It will be interesting to see how Mirage pans out for Ubisoft and whether this will prompt a change in direction for the Assassin's Creed franchise. Most reports suggest Ubisoft are working on a live-service model game, apparently titled "AC Infinity", which would function as a platform for future games, DLC, and spinoffs, much like Destiny 2.