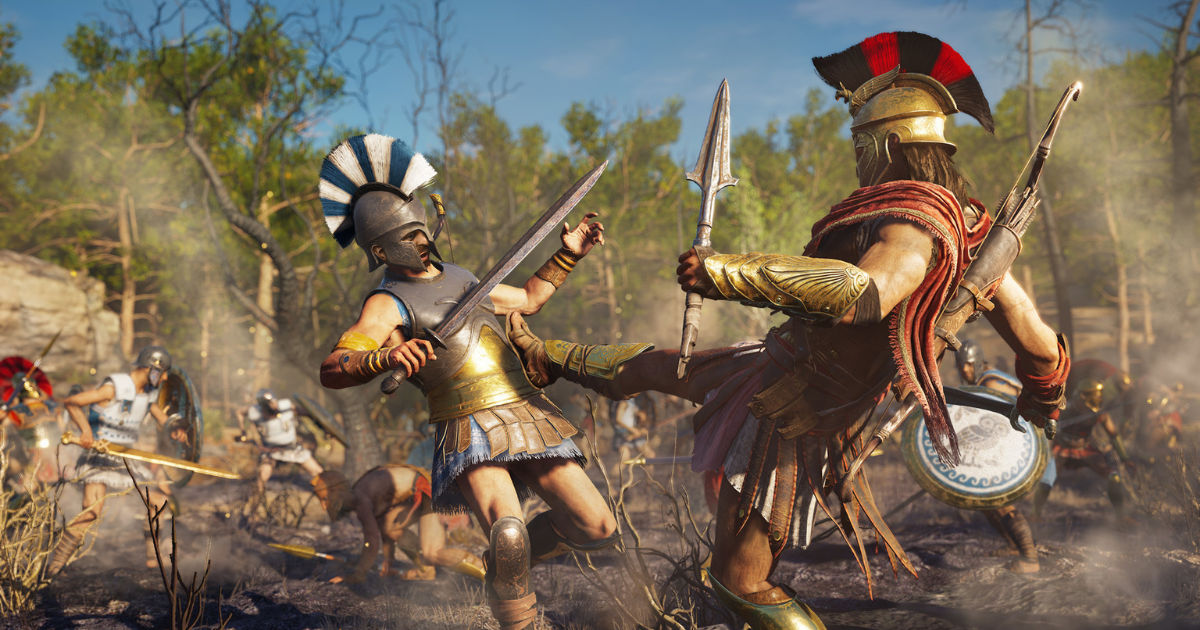 Assassin's Creed Odyssey is the latest Ubisoft title headed to the Xbox Game Pass and it is available now on the platform. Subscribers can now download the game on their Console or PC. Ubisoft has made next-gen accommodations for the title on PS5 and Xbox Series X/S, enabling 60 FPS support for the game via backwards compatibility.
AC Odyssey is one of the biggest, most expansive Assassin's Creed games in the franchise – offering 60+ hours of content to the player, replete with side quests, DLC, and all sorts of interesting side activities. The game takes place in 431-422 BC in the city-states of Greece with the players taking on the role of either Kassandra/Alexios, a legendary mercenary exiled from Spartan society.
The game is a departure from the series' older titles pre-Origins and expands on the RPG open-world gameplay introduced in Assassin's Creed Origins.
Also Read: Xbox Game Pass Lineup for September – Metal Hellsinger Arrives Day One on September 15
Assassin's Creed Odyssey Joins Metal Hellsinger, Ni No Kuni Wrath of the White Witch on Xbox Game Pass
you know what time it is!!!

(available today time. if that wasn't clear) pic.twitter.com/6Q6U8sipGA

— Xbox Game Pass (@XboxGamePass) September 15, 2022
Several games announced for September, including the Day One release of Metal Hellsinger, are now available for download on the Xbox Game Pass. AC Odyssey is a nice addition to the catalogue as it was considered one of the better games in the series and has found a cult following in the years since its launch.
It also helps that Ubisoft continued to support the game way past its launch date with massive DLCs, including the Fate of Atlantis, which by itself, will take players upwards of 30 hours to complete.
Although to many, Assassin's Creed Odyssey strays way too far from the series' roots and ends up feeling a lot different than the standard AC affairs players have come to expect. To those that enjoy a sprawling open-world and stories fantastic choice-based outcomes and character customisation – AC Odyssey will be right up your alley.