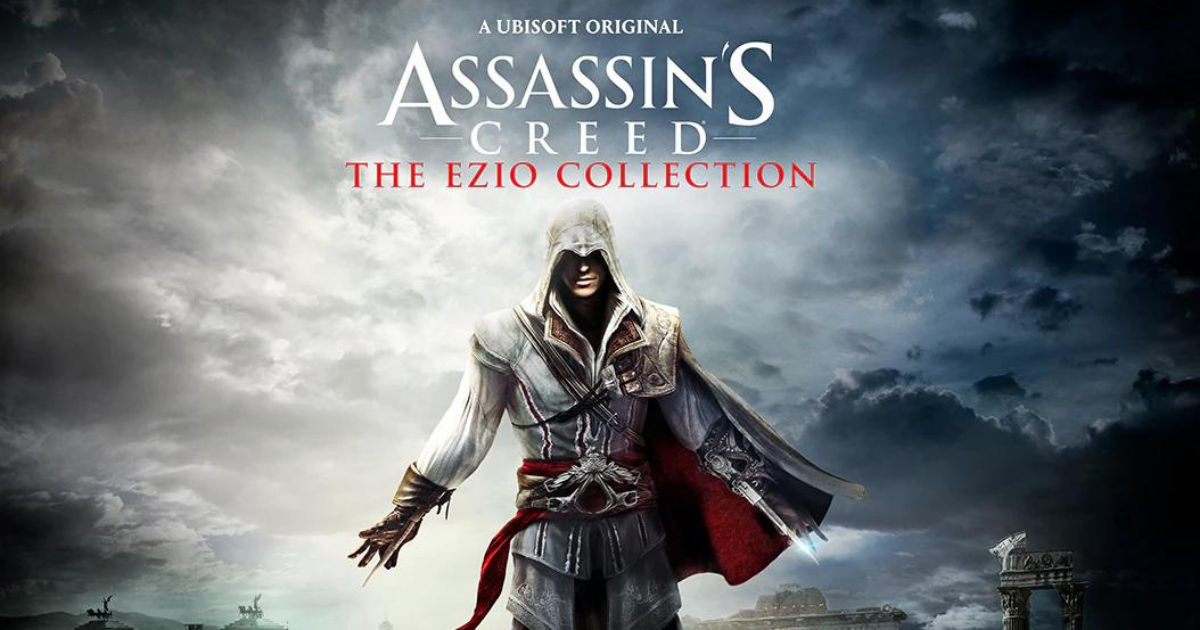 Ubisoft has just announced that one of the most popular collections in gaming, Assassin's Creed: The Ezio Collection, is headed for release on the Nintendo Switch on February 17. The Collection contains 3 games from the Assassin's Creed franchise, namely Assassin's Creed II, Brotherhood, and Revelations.
The trilogy chronicles the life of Ezio Auditore da Firenze, one of the most beloved characters in the series. The story spans multiple decades as we follow Ezio's journey from a young novice to a Master Assassin. The trilogy is considered by many to be the peak of the series (Black Flag has something to say about that), and it being available on Nintendo Switch is a major W for Switch owners.
The Collection, according to Ubisoft, will be available on the Switch on February 17 2022. The Ezio Collection on Switch will include new features such as handheld mode, HD Rumble, touchscreen interface, and an optimized HUD for the Switch.
Also Read: Ubisoft Plus Coming to Xbox, with Rainbow Six Extraction Launching Day One on Game Pass
Assassin's Creed: The Ezio Collection Confirmed for the Nintendo Switch
(Re)discover the adventures of Ezio with Assassin's Creed: The Ezio Collection on Switch this February 17!

— Ubisoft (@Ubisoft) January 11, 2022
These aren't the first games from the franchise to make their way onto the Switch as Ubisoft has previously released Assassin's Creed 3: Remastered and The Rebel Collection for Nintendo Switch in 2019.
There was little to no chatter surrounding The Ezio Collection the Switch in the months leading up to the announcement so it is quite a pleasant surprise from Ubisoft. 2022 is shaping up to be a major year for Ubisoft with multiple irons in the fire, including a much-anticipated Splinter Cell remake.
Ubisoft will likely share a gameplay trailer of the games running on the Switch soon enough.
The Nintendo Switch OLED Model has also been a major hit with the fans, but so far, there hasn't been much in the way of news regarding a 'Switch Pro' Model. Reports have suggested that Nintendo aren't looking to put out another Switch model, but the fanbase remains hopeful.