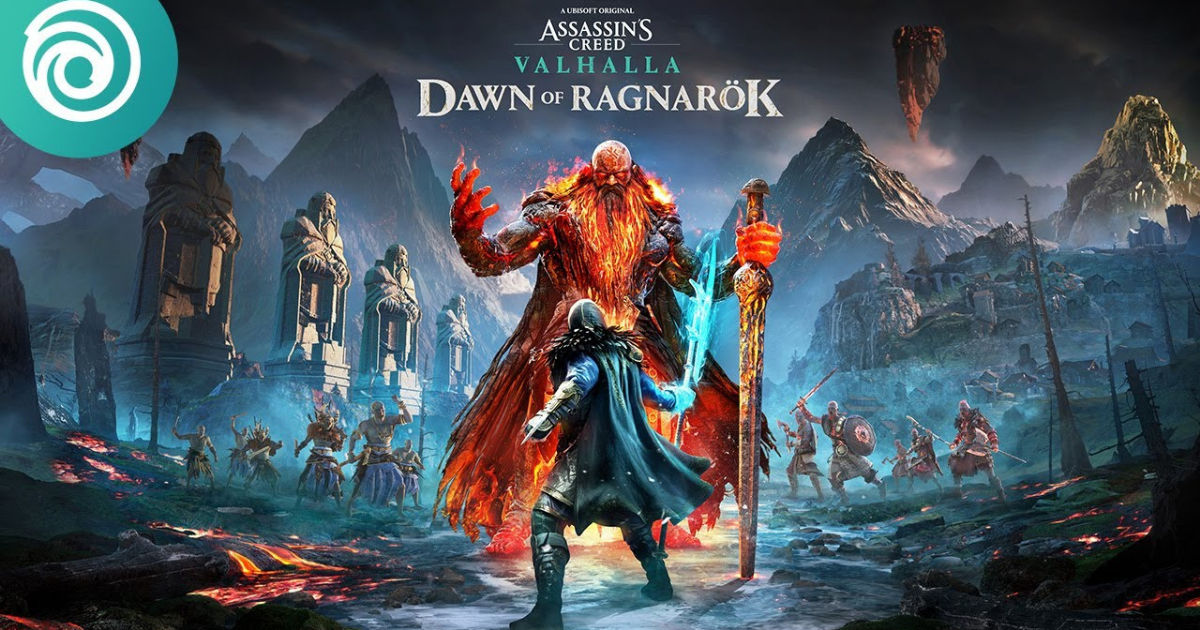 Assassin's Creed Valhalla's next major expansion is the DLC, Dawn of Ragnarok. The DLC expansion will follow the story of Eivor, in the form of Odin/Havi in an action-packed adventure through Norse Mythology.
Dawn of Ragnarok is scheduled for release on March 10, 2022, and will be available on all platforms on which Assassin's Creed Valhalla is available. The DLC expansion is a major foray into the fantasy RPG elements that the franchise has been dabbling with as of late.
The newest deep dive showcases an expansive world where players will discover and explore new realms, fight all kinds of new enemy types. Ubisoft states that Dawn of Ragnarok is easily the most ambitious expansion in the Assassin's Creed franchise.
Also Read: Assassin's Creed Spinoff Game in the Works as Ubisoft Plans to Fill its Schedule
Assassin's Creed Valhalla: Dawn of Ragnarok, The Most Ambitious Expansion in Series' History
The deep dive shares more insight regarding the story of Dawn of Ragnarok as it follows Odin arriving in the realm of Svartalfheim in an attempt to rescue their son, Baldr. The main antagonist of the expansion seems to be the unkillable giant, Sutr.
As the title might suggest, Ragnarok looms over Odin as he fights against fate itself. The story will begin when Eivor consults Valka and she explains that they must explore Odin's memories and uncover where their fate leads.
The main location in which Dawn of Ragnarok will take place seems to be Svartalfheim, the dwarven realm full of surreal landscape and titanic forces. New enemy types include the Jotnar and the Muspels, frost and fire invaders that look like they can pack a punch.
As is to be expected Odin will have new active powers that will assist in both combat, health, as well as traversal in the realms. The sheer variety of powers on display seems like a far cry away from the root of the series, but it feels just right for the kind of story Ubisoft are trying to tell in the new expansion.
Once purchased, Assassin's Creed Valhalla: Dawn of Ragnarok will be available in Valhalla at any point in the story.