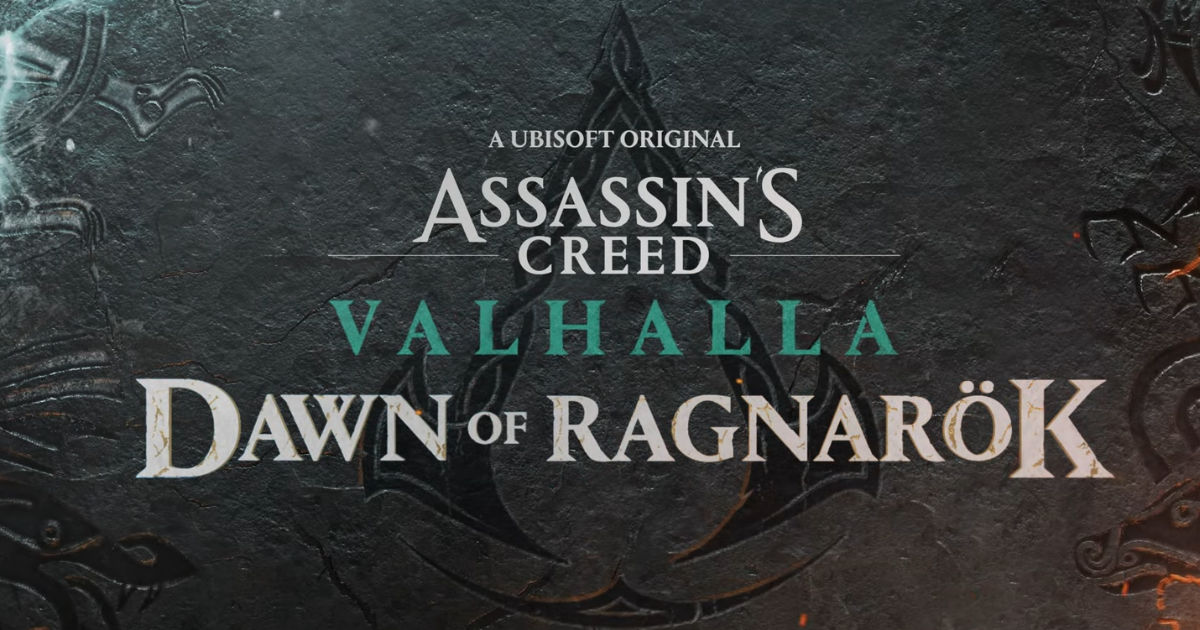 It was leaked earlier this week that one of the biggest Assassin's Creed Valhalla expansions will be called "Dawn of Ragnarok" and will feature Eivor as Odin in an adventure through the 9 realms. It looks like those leaks were true as Ubisoft has just dropped a new trailer for 'Dawn of Ragnarok', also confirming the March 10, 2022 release date.
The trailer features Odin taking on a variety of frost and fire enemy types and includes an appearance from the harbinger of Ragnarok, Sutr. The story seems to focus on Odin trying to get his son, Baldr, back from Sutr. The expansion will be available on both last-gen and new-gen consoles, meaning it will be available on the PS4, PS5, Xbox One, Xbox Series X/S, Epic Games, and Ubisoft Connect. However, that is only major adventures Ubisoft has in store, as they've also just announced Crossover Stories between Assassin's Creed Valhalla and Odyssey.
Assassin's Creed Valhalla DLC expansion and Crossover Stories
Ubisoft has also just revealed that Valhalla and Odyssey will each receive a new free story. The trailer for the Crossover Stories also acknowledges the similarity, appearance-wise, between Randvi and Kassandra, much to the delight of the Assassin's Creed fanbase. The Crossover Story will feature Eivor and Kassandra/Alexios, depending on who the player chose to play as in Odyssey. The Crossover Story will bring new environments to explore in each game as well as a rich storyline.
This is the first time, apart from when Ezio stood across Altair's corpse, that two Assassin's Creed heroes finally meet. In order to play the crossover story in Valhalla, 'A Fated Encounter', players must have reached Settlement Level 4 and completed the quest 'A Wise Friend.'
For Odyssey, to play the story 'Those Who Are Treasured', players will need to have completed Chapter 1 and reached Megaris. However, it is suggested that players complete the game's main story, all three arcs, to better avoid spoilers. The Crossover Story will be available in both games from December 14, 2021.