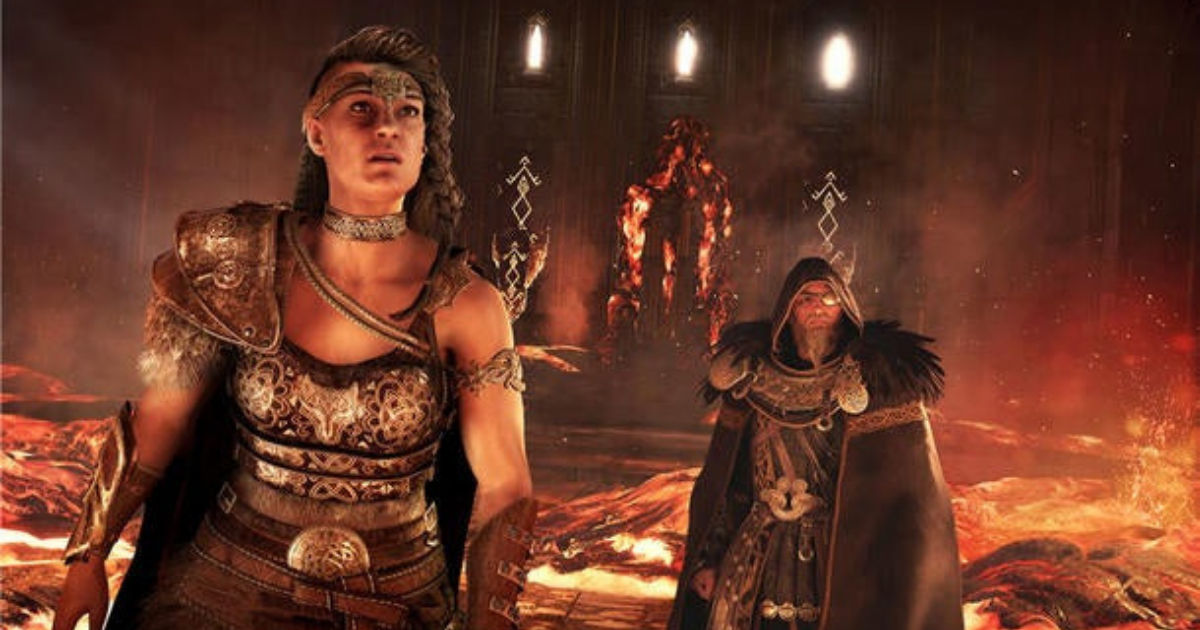 Earlier last week, leaks surfaced that Assassin's Creed Valhalla will be getting a DLC that could be branch off into the Norse mythology side of things. It appears now that these leaks had some serious weight to them as screenshots have now surfaced through a Chinese store's websites, seemingly confirming details on the new DLC.
The upcoming DLC, supposedly named "Dawn of Ragnarok" will apparently follow Eivor's adventures as Havi through the 9 realms. Players had previously experienced this side of the story in Assassin's Creed Valhalla's main campaign, and it sure seemed like a great foundation to build on. Assassin's Creed Valhalla 'Dawn of Ragnarok' could be the most expansion pack in the history of the series.
Also Read: Halo Infinite Developers Reportedly Bringing Back The Ability To Replay Campaign Missions
Assassin's Creed Valhalla 'Dawn of Ragnarok' will feature the 9 realms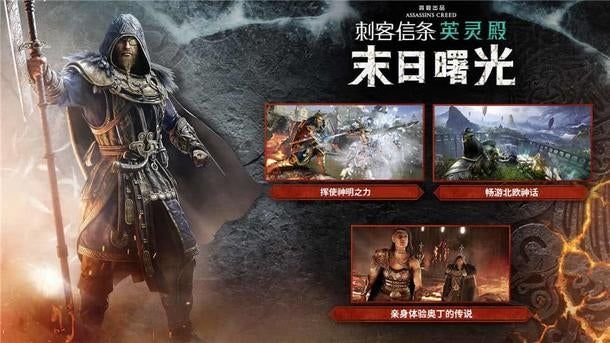 According to the leaked screenshots, 'Dawn of Ragnarok' will feature gameplay similar to the Asgard questline from the campaign. During the campaign, Eivor explores the realm of Asgard as Havi/Odin, through Valka's brew. The expansion pack will, of course, feature new cosmetics, gear, and weaponry, as showcased in the screenshot.
If the leaks are accurate, the scheduled release date for Assassin's Creed Valhalla 'Dawn of Ragnarok' is March 10, 2022. This looks it is different from the rumored DLC headed for launch in December 2021. Assassin's Creed Valhalla hasn't had the smoothest of post-launch rollouts as many of the planned updates and DLC have often arrived somewhat buggy, thus, interfering massively with the player's experience of the game.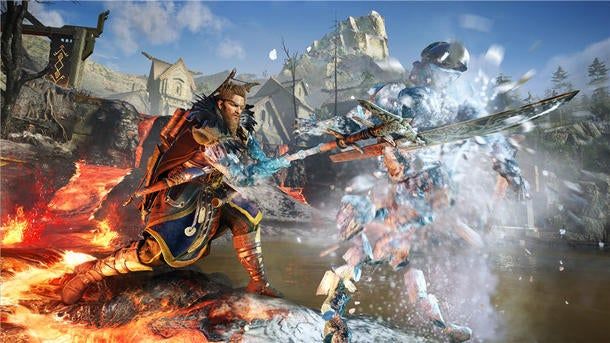 However, the last major expansion, The Siege of Paris, arrived relatively stable and managed to bring in new fans to the series on the back of its quality storytelling and gameplay. One can only hope that ambition and scope don't get in the way of quality and polish, and 'Dawn of Ragnarok' manages to live up to the player's expectations.