Ubisoft just announced the release date for the upcoming expansion for Assassin's Creed Valhalla, and it comes out in August 12th. The Siege of Paris takes the Raven clan and Eivor to the Francia, wage war and take part in one of the most infamous battles in Viking history. Much like the previous expansion, Wrath of the Druids, The Siege of Paris brings new weapons, gear, skills, and new enemy types.
Assassin's Creed Valhalla famously ran into some issues along with the release of the expansions as they seemed to have brought a whole new load of bugs and glitches. The majority of them have been ironed out but the game did take quite a hit in public.
However, one supremely enjoyable game mode seems to have turned the opinion in Assassin's Creed Valhalla's favour – the Black Box Missions, and The Siege of Paris brings more of them to the game.
Also Read: Krafton Single-Player Game "The Bird That Drinks Tears" is Hoping to be the "Korean Witcher"
Assassin's Creed Valhalla DLC – The Siege of Paris releases on August 12th
Assassin's Creed Valhalla was packed to the brim with content of all kinds – and each subsequent expansion has only added more and Season Pass owners enjoy the sound of that. New Black Box Missions will come to the game this August – allowing players the complete freedom to pick and choose from the best ways to eliminate their targets.
The Siege of Paris will be available to Season Pass owners immediately, and owners of only the base game can acquire the DLC as a separate purchase. The Sigrbolt Festival, a traditional Viking festival, also arrives on July 29th, this Thursday and players can celebrate the start of the Raiding season. Until 19th August, festive activities will be available in Ravensthorpe, including:
Flyting, Fight Tournament, and Dice Game mini-games.
Three new quests available.
Exclusive rewards including settlement decorations, customisation items, and weapons. Notably, the one-handed sword Skrofnung can be acquired with Sigrblot tokens in the festival shop for a limited time before the festival ends.
Title update 1.3.0, which goes live on July 27th, will bring a ton of new stuff to Assassin's Creed Valhalla, including the much-appreciated Level Scaling.
The patch also addresses a ton of bugs and glitches from the Wrath of the Druids DLC.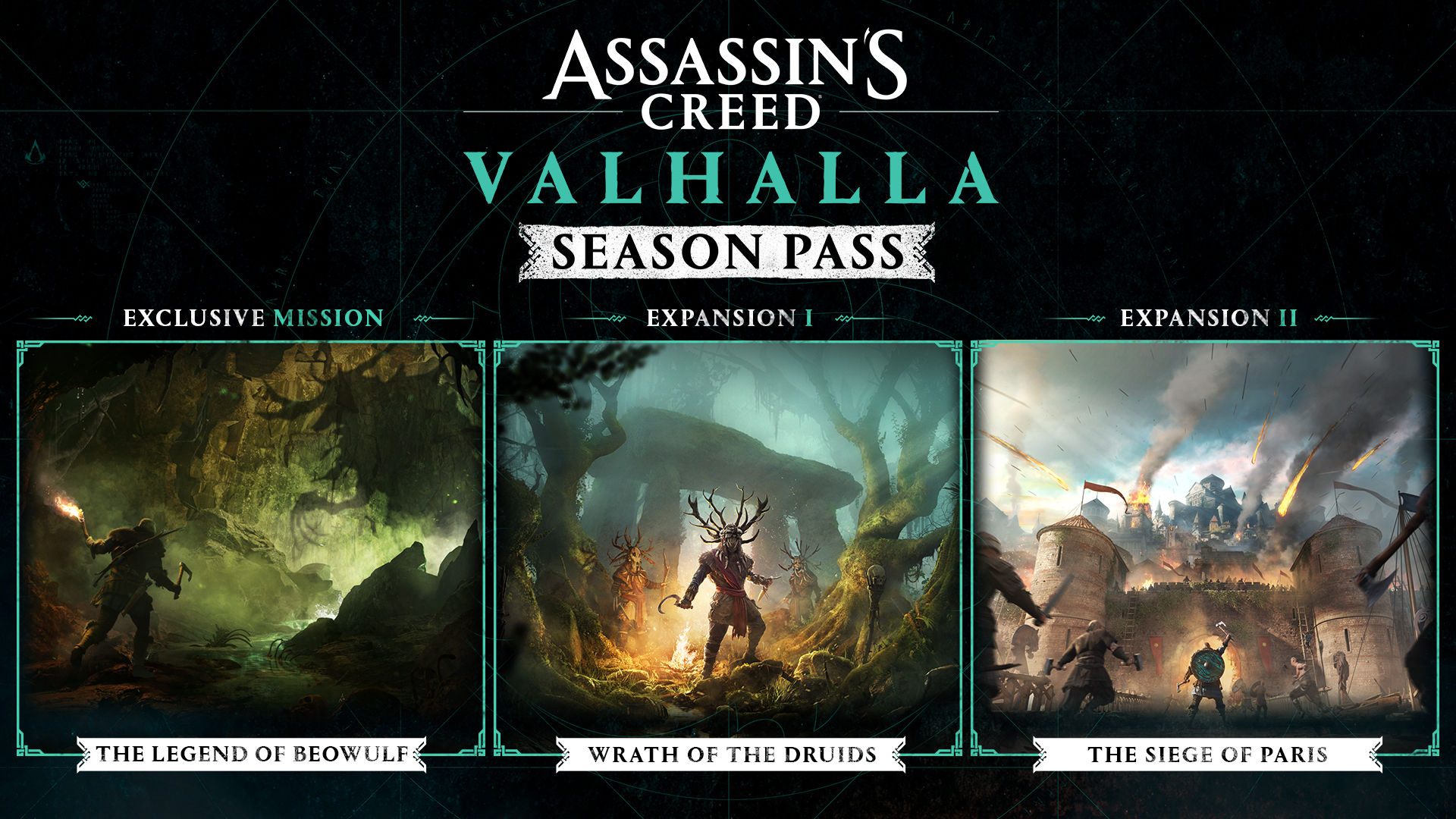 In order to experience the festival, players need have reached England in the campaign and complete either Grantebridgescire or Ledecestrescire – and have their settlement reach Level 2.
An additional update is planned for later in the season and will bring a new River Raids map pack, with destinations scattered along the rivers of Francia and Ireland (available in the Wrath of the Druids DLC).