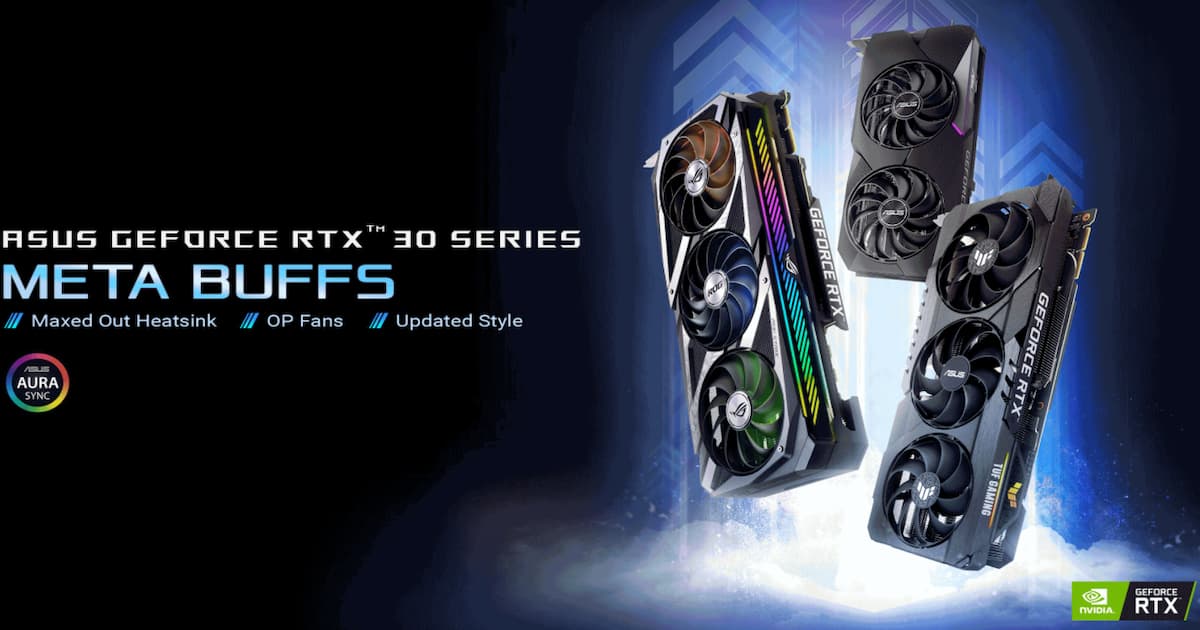 Nvidia's RTX 3000 series has provided quite a significant amount of gain as compared to the previous generation. However, the coronavirus pandemic and the huge demand for the cards have affected the supply chain. There is a huge shortage of these cards, and users are struggling to get a card even months after launch.
The recent boom in the cryptocurrency market had made things even worse. If scalpers weren't enough, miners are after these cards too. Now, Nvidia is gearing up to launch the RTX 3060. To ensure that the cards don't end up in the hands of miners, it has even restricted the mining capabilities of these cards. The RTX 3060 launches today, and ASUS has announced its lineup. Here is all you need to know about it.
Asus GeForce RTX 3060 12GB GPUs With Enhanced Cooling: Specs, Features
Asus has today announced three variants of the RTX 3060. These include the ROG Strix, TUF Gaming, and ASUS Dual. The RTX 3060 will be featuring 12GB of RAM instead of 8GB present on the RTX 3060Ti. The RTX 3060 boasts 28 Streaming Multiprocessors and 3584 CUDA cores. Without getting much into the technicalities, it is expected that the card will be roughly 80% of the RTX 3060Ti.
The top-of-the-line GPU from ASUS is none other than the Strix variant. Featuring a metal accent with a powerful thermal design, the card is optimized for Ampere architecture. The fans and top of the card are illuminated by ARGB. This can be controlled using the Armoury Crate software. ASUS claims that the card has a larger heatsink for improved airflow.
In the middle, we have the ASUS TUF variant. The TUF Gaming GeForce RTX 3060 12 GB is for users who want superior cooling at an affordable price. In line with other components in TUF Gaming, the capacitors come with military-grade certification. The card has a metal backplate that has wider vents for better heat dissipation.
Last but not least, we have the ASUS Dual variant. This card is designed for small form factor builds and features a sleek design. The card is merely 20cm long and ASUS promises excellent thermal performance despite the small form factor, thanks to the two Axial-tech fans.
The pricing of the cards from ASUS is yet to be revealed