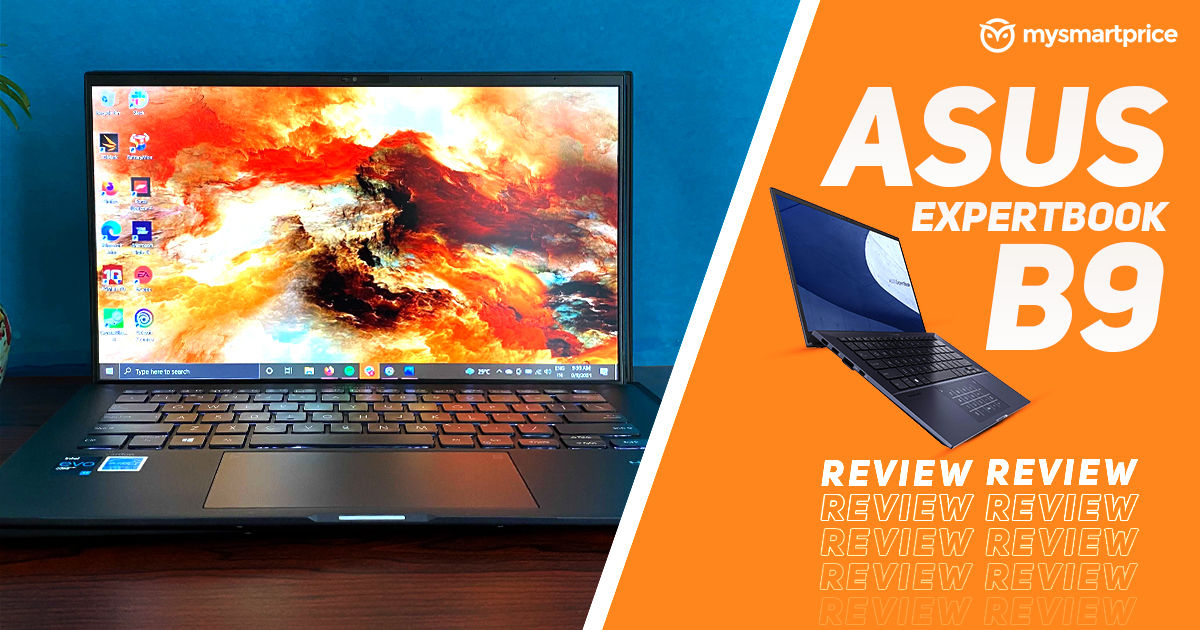 The second stage of Project Athena, called Intel Evo program provides a more focused blueprint to its partners, with guidelines that look at human experience rather than some broad specifications. An Intel Evo certified laptop wakes up instantly from sleep, charges quickly and provides at least 9 hours of battery life. These are tangible things which are instantly noticeable, things which actually improve the experience of using a PC.
A buyer walking into a laptop store today can identify an Intel Evo-certified laptop by simply looking for the label on the chassis. And there are already more than 30 laptops in the market sporting the Evo certification. But is the term simply another marketing tactic, or is there some real teeth to it?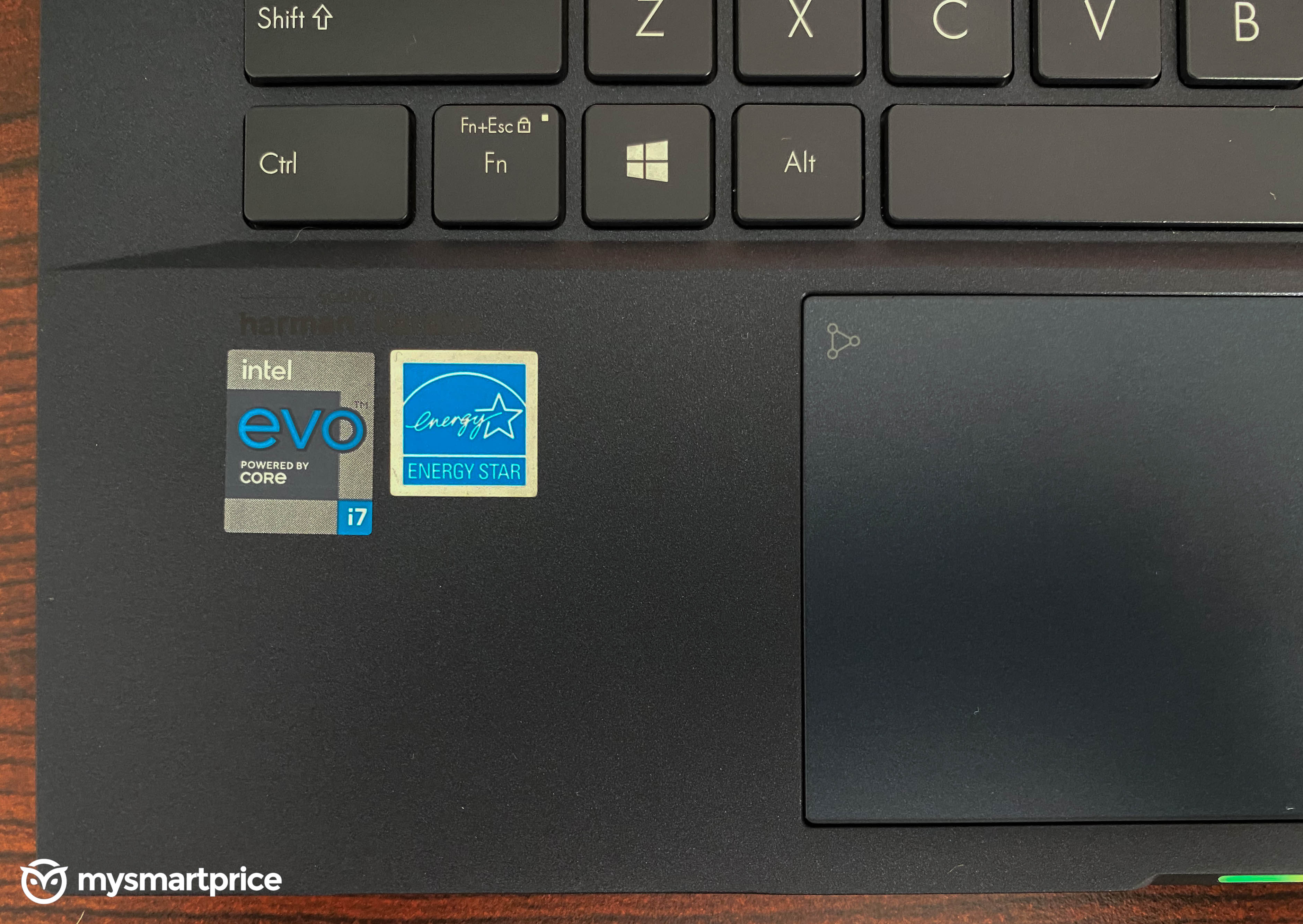 Intel sent us an unit of the Asus ExpertBook B9, that comes with the Intel Evo branding to test out the claims, and so we did. But before we tell you how the laptop performed, let's take a look a deeper look at the what Intel Evo means —
Intel Evo Explained
The Intel Evo platform was announced last year, and revolves around the 11th Gen Tiger Lake processors. It's both a blueprint for Intel's partners and a visible label on laptops that are tested and verified by Intel before they are released in the market. These guidelines mandate that all Evo-branded machines be powered by the latest Tiger Lake processors with integrated Intel Iris Xe graphics, but interestingly, instead of keeping its focus solely on improving the performance of the processor, it looks at improving the very things a normal user would look at to judge performance.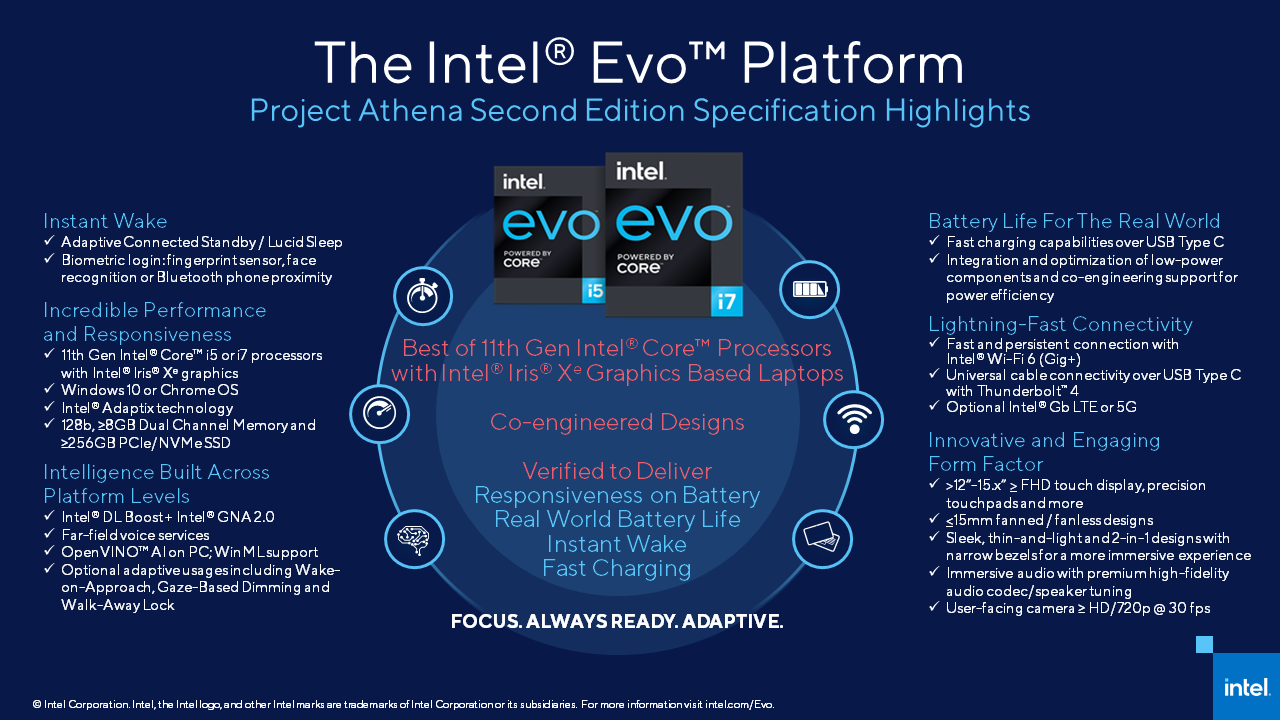 That includes instant wake from sleep, battery life that lasts the work day and the option to quickly charge it. These are things we have already taken for granted from smartphones, and Intel wanted to translate that same experience over to laptops. For that, the company made a few things that OEMs compulsively need to offer in their Evo-branded laptops —
1. Intel 11th Gen Core i5/i7 U-Series Processors with min. 8GB RAM and 256GB NVMe/PCIe SSD
2. Thunderbolt 4/USB 4.0 Type-C ports.
3. Wake from sleep in less than 1 second
4. 9 hours or more real-world battery life
5. 4 hours or more battery life in 30-minute charge
6. Wi-Fi 6 and optional 5G/LTE support
7. Less than 15mm thick
8. Biometric authentication (Optional AI-based gaze recognition)
9. Far-field mics
10. Windows 10/ChromeOS
Noticeably missing are any specifications for weight, or the type of display that has to be included, which plays out in a diverse lineup of Evo-certified laptops that starts for as low as Rs 59,999 for the Acer Swift 3.
But how much does these specifications convert to real-world usage? Let's take the Asus Expertbook B9 for example.
The ExpertBook B9 is an obedient student of the Intel Evo program. It encapsulates almost everything that Intel specified in the guidelines, becoming an excellent subject to test Intel's claims. Here's our review —
Asus Expertbook B9: Battery Life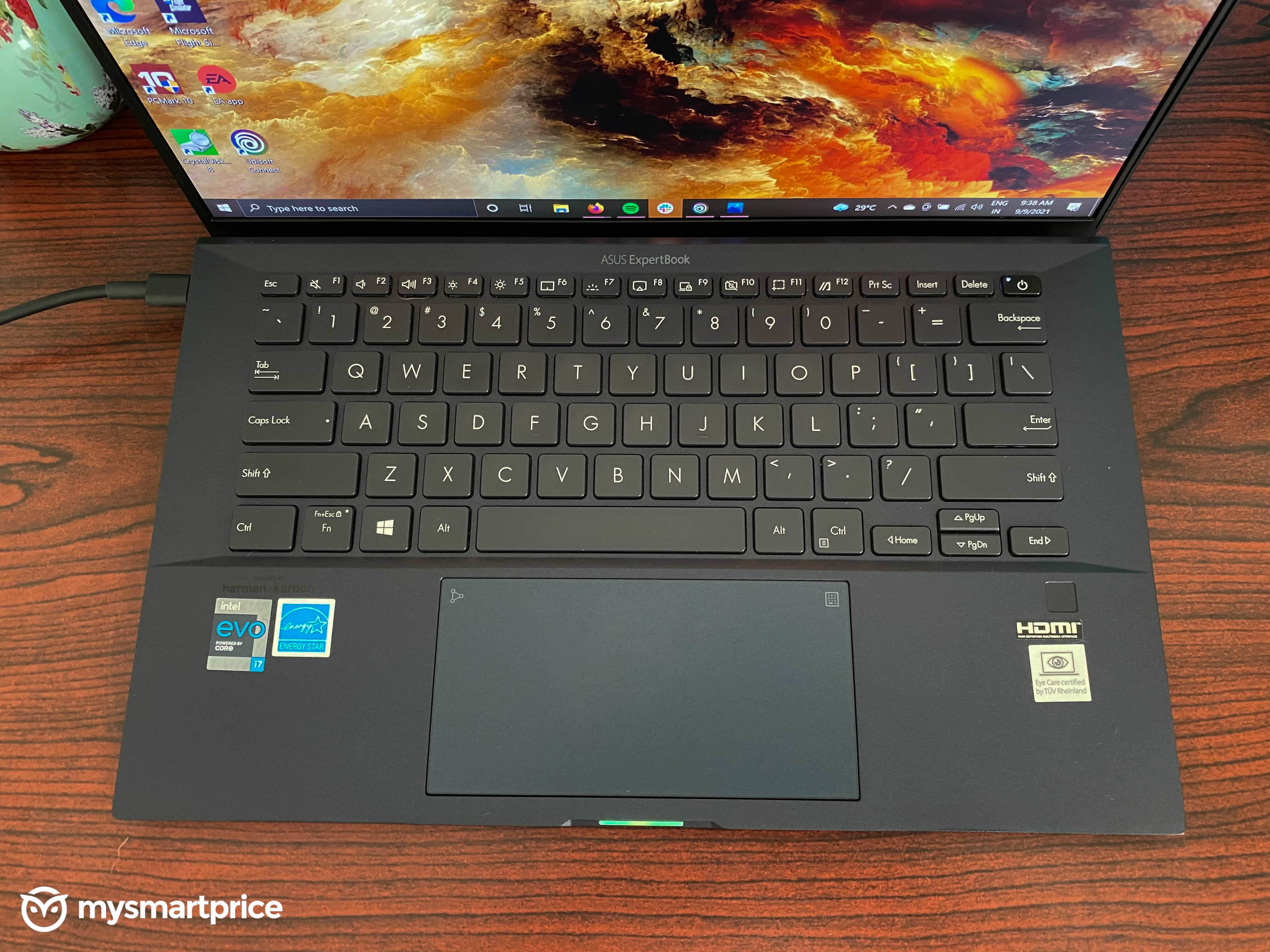 Let's start with the tallest claim in the Intel Evo blueprint — The battery life. My Expertbook B9 unit came with a 66Whr battery, and combined with the Core i7 1165G7, this one's meant for the roads. And it sort of meets the 9 hour battery standard Intel is trying to set.
Project Athena changed the industry standard of battery life testing by including real-world usage like Google Chrome, Office365, YouTube and Zoom calls on a Wi-Fi 5 connection at 250 nits brightness.
My usage got me an average 7 hours of battery life on the ExpertBook B9 and this while operating at max brightness at all times, which is still great for a Windows machine. My daily use centered around tracking social media, conversations on Slack, and researching and writing my reviews, along with catching up on my Wire rerun in between, and this is certainly one of the longest running machine, I have encountered this year. Sadly, it still doesn't beat the M1 MacBook Air though.
Asus Expertbook B9: Performance and Cooling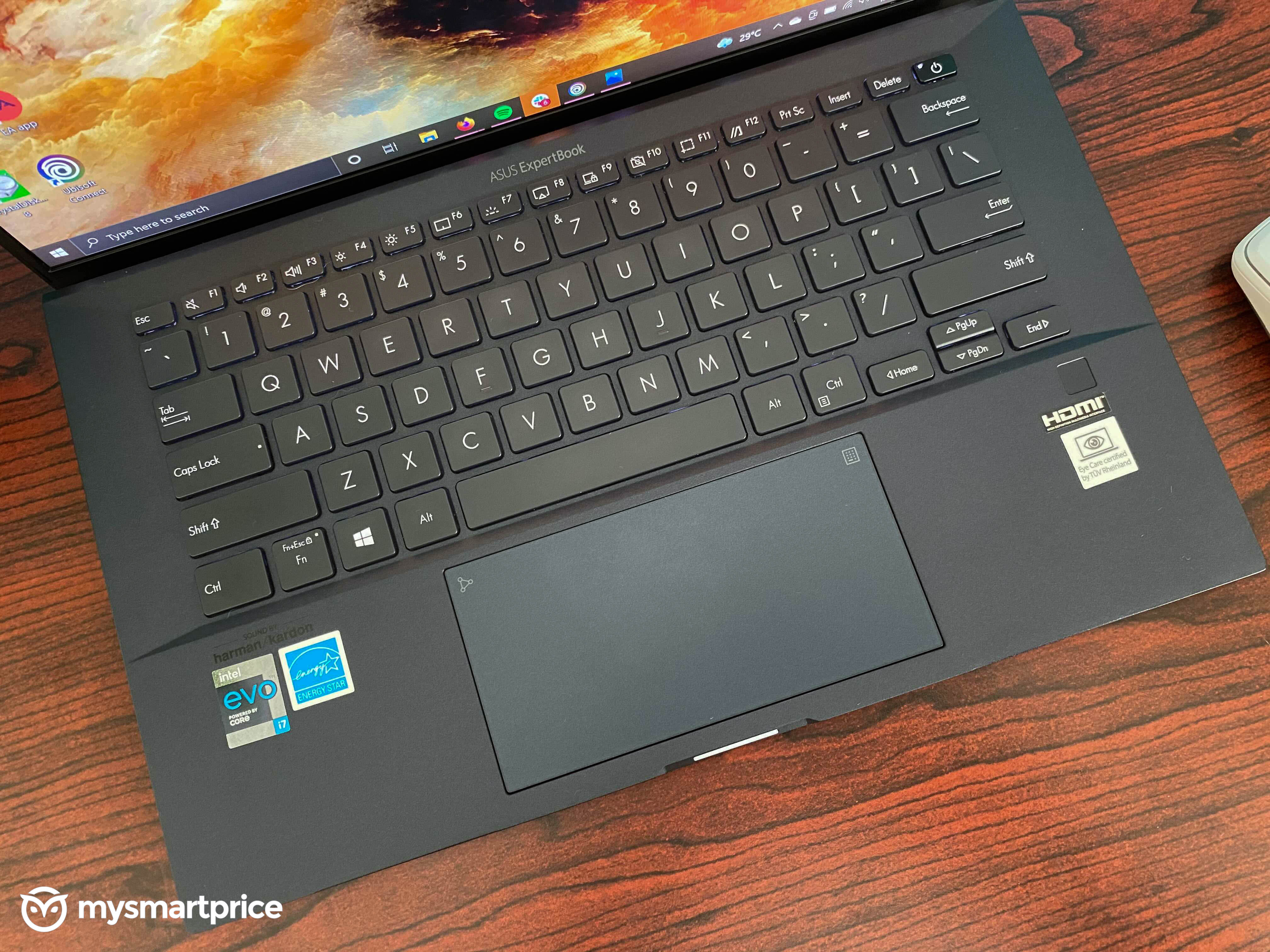 The Evo blueprint makes using the 11th Gen Tiger Lake processors mandatory to be Evo certified. It can either be a Core i5 or Core i7 processor, and the Experbook B9 is available in both configurations. The one we reviewed is powered by the Core i7 1165G7, a 28W processor with four cores and eight threads capable of hitting a max frequency of 4.7GHz. The processor offers plenty of headroom for regular office tasks as well as light content creation. I used the laptop for a little over two weeks, and I was super impressed by how intuitively it performs. Even with the Whisper profile set (that reduces the fan noise to near silence), the laptop never slowed down even with a dozen Firefox tabs open along with Excel and Word running. Both apps and folders launch near instantly.
But I did note a few interesting things —
1. With Intel setting strict guidelines of what processors to use, there's a sort of homogeneity to the performance you can expect from Evo laptops. Like the Expertbook B9, there are more than 20 other 14-inch laptops across the world that run on the Intel Core i7 1165G7 and all of them are enclosed in a thin and light chassis. I reviewed a bunch of these laptops and they all perform similarly, as the benchmark results will tell you.
2. What's more important to note is that Intel doesn't put too much stress on the raw performance in Evo laptops. It's more about the real-world speed. How fast it boots, how quickly wakes up, launches apps and the likes. So while you will get more powerful configurations (some even with discrete Max-Q GPUs in this form factor), they would neither run efficiently in such thin chassis, nor offer the battery life mandated by Intel. So you're essentially sacrificing extra headroom in raw performance over battery life and portability, which is a win in my books.

3. Having said that, even the Intel Core i7 1165G7, made particularly for thin and light laptops, can't really stretch its legs inside the Expertbook B9. It only has a single fan inside, and a 14.9mm thin chassis doesn't have too many air vents to circulate air fast enough to keep temperature under check. As a result, running something intensive like a Cinebench R23 test leads to thermal throttling.

4. The 2TB SSD inside the Expertbook B9 is a big reason for how smooth the laptop functions. It has one of the fastest sequential read/write speeds I've seen in this segment and allows for blazing fast file transfers. I was able to copy a 4GB folder in 6 seconds That's just insanely fast!
Asus Expertbook B9: Design and Build
Despite the large battery, the Expertbook B9 is one of the lightest laptops you can buy. There's a 33Whr variant that weighs 885 grams, while this one weighed just under a kilogram. Asus claims it to be the lightest 14-inch laptop at present, and it shows. It's feather light and feels like you're carrying nothing more than a book in your hands. The laptop is milled out of magnesium-lithium alloy that renders the weightlessness. It's the same material that's in the Fujitsu UH-X 2-in-1 we reviewed earlier, yet another laptop under a kilogram, but Asus puts its expertise into use to create a laptop that's ultraportable and powerful enough to drive daily tasks with a lot of headroom.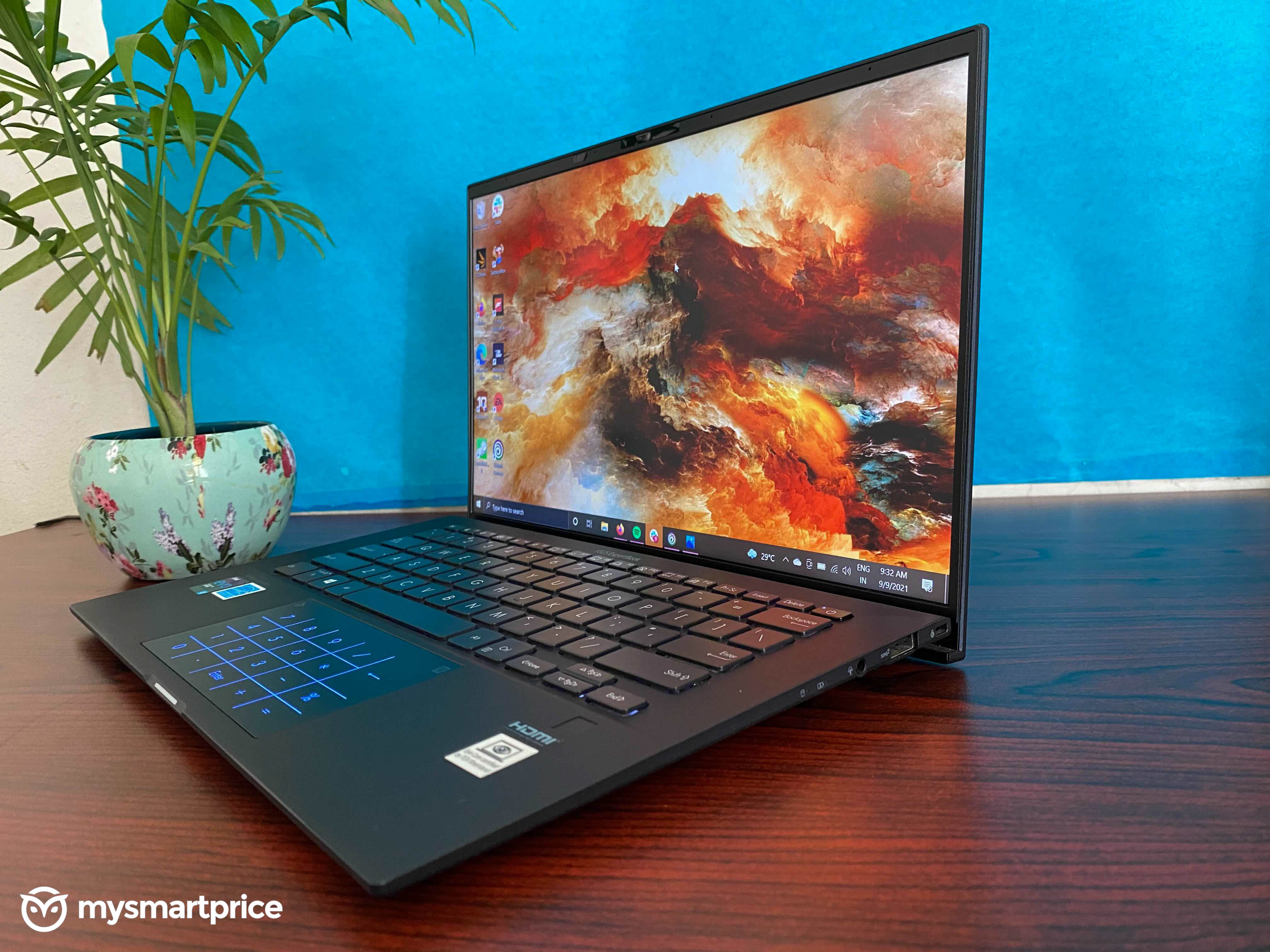 The Expertbook B9 perfectly fits into the Evo specifications of keeping laptops under 15mm thickness. As this is exactly 14.9mm thick. Yet, despite its slim profile, Asus found a way to include an HDMI and USB 3.2 Gen 2 Type-A port by making precise extensions of the chassis that mould around the ports. Plus, you get two USB 4.0/Thunderbolt 4 ports, both with support for USB Power Delivery, and an interesting micro-HDMI port for ethernet connection.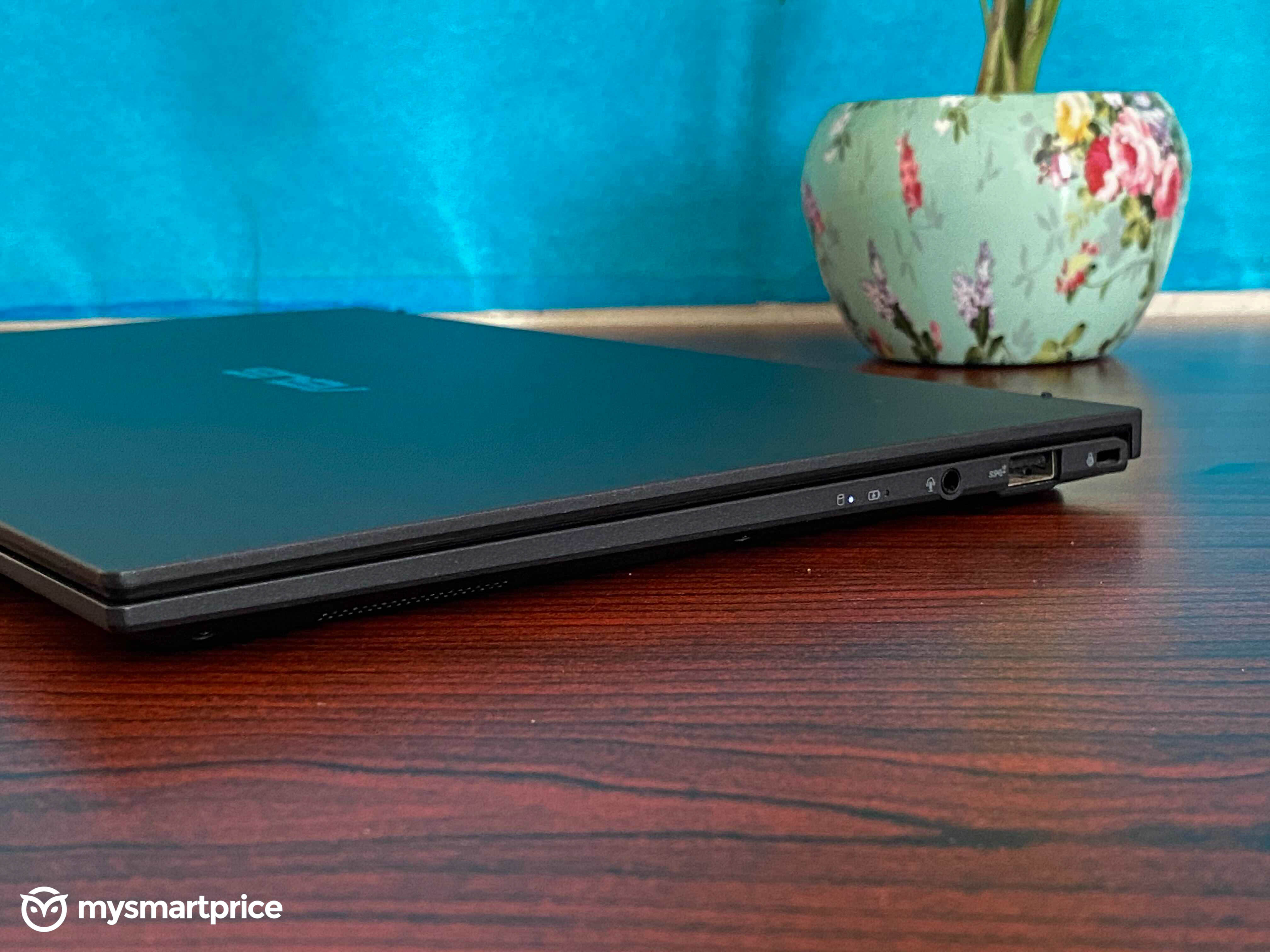 But it's the wonderful experience of waking the laptop from sleep that sealed the deal for me. Yes, it wakes up in less than a second but more than that, there's IR-based Windows Hello facial recognition combined with gaze-detection. So even if the display is asleep, you just glance at it and the screen wakes up signing you in. It's totally hands-free. Except for the times when the cameras failed to recognise my face. But even then, there's a fingerprint sensor you can use to quickly log in. I had no excuse left to respond back to messages on Slack while using this laptop.
Now one of the things I was apprehensive about this extremely thin and light laptop is the durability. Magnesium-lithium alloy also isn't the toughest material to mould laptops out of. Carbon fiber still remains the strongest and lightest, but using a carbon fiber body shoots up the costs like crazy. But Asus has bagged a MIL-STD 810G rating for the laptop, which means it has been tested and verifed for rough use. Still, there's minor flex on lid and chassis, but nothing to think I had to baby this laptop around.
Asus Expertbook B9: Display and Audio
The Expertbook B9 is one of many 14-inch Evo laptops, but since Intel doesn't specify anything more than a minimum of FHD resolution, it leaves the field wide open for ODMs to compete for the most accurate display. The one on this one is perfect for using on the go. There's very little reflection on the panel with anti-glare coating, extremely slim bezels immersing you into work, and a wide 16:9 aspect ratio, which comes handy when using two apps side by side.
It's also plenty bright with Asus claiming 400 nits of brightness along with 100% sRGB support. Well, the panel did look very close to the one on the MacBook Pro in terms of colour science, so I can vouch for its accuracy. It's definitely one of the best panels for office use, but you'll also want to use this for watching videos, particularly for its light weight and long battery life. And there too, the Expertbook B9 doesn't disappoint.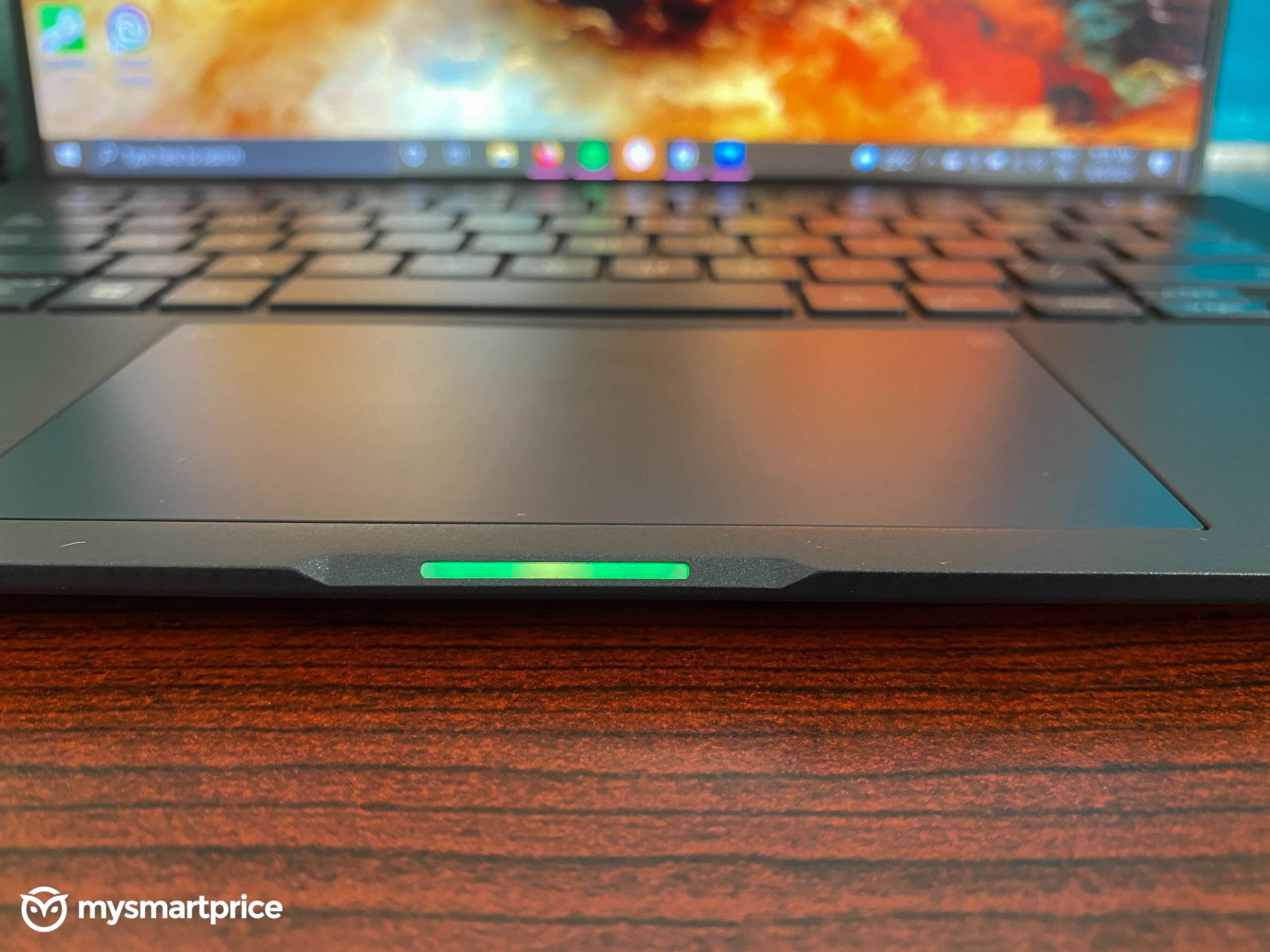 The Evo guidelines specify far-field microphones and Asus has deftly included four far-field mics along with Amazon Alexa support. There's even a light bar that lights up when you wake up the assistant. The audio is tuned by Harman Kardon and it's easily one of the best you get on a laptop. It's not only loud but also crystal clear. Perfect for both video conferences and watching movies.
Asus Expertbook B9: Keyboard and Trackpad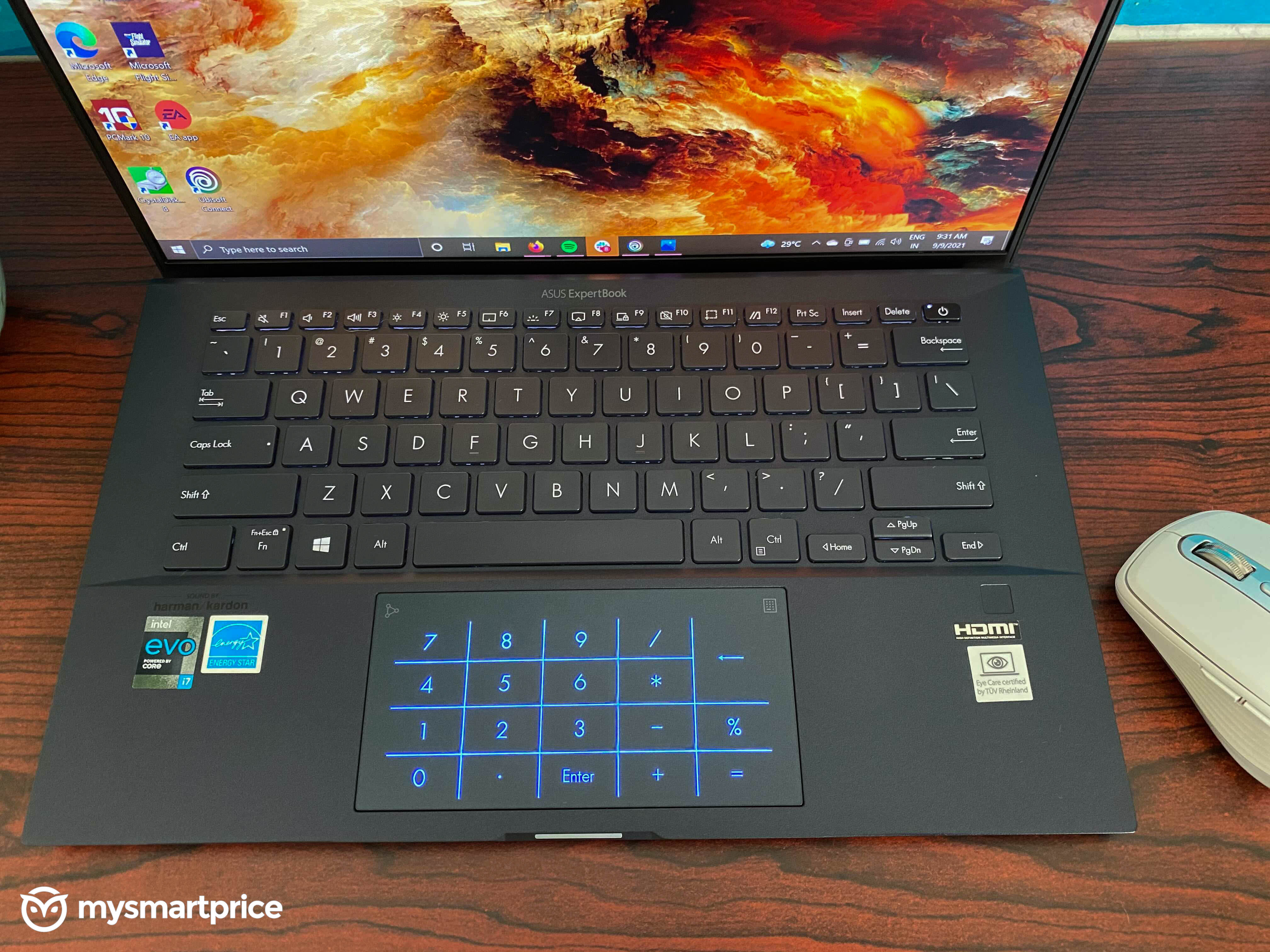 The keyboard and trackpad on the Expertbook B9 is my personal favourite. The keyboard deck stays a bit raised thanks to the hinge, and the backlitchiclet keyboard is absolutely quiet and precise. There's instant feedback with a lot of room for key presses, and typing on it is just so much fun. But one thing that nagged me is the placement of the power key, that sits snug between the backspace and delete key. It's a dangerous position a1nd more often than not, I found myself accidentally putting the laptop to sleep while editing text.
The trackpad is by far the most intelligent I've seen. Asus is known for its wacky trackpad designs. Heck, they even put a whole display under the trackpad a few years back. But this one is smart on a whole different level. A tap on the top right corner brings up an illuminated numeric keypad, with its own brightness control, making it easy for number crunching. But you can also use the trackpad like normal even with the numpad enabled. And this is normal use including the multi-finger Windows 10 gestures.
It's also quite big for a 14-inch laptop but never once did it get in the way of typing due to the slope the chassis forms when the lid is open. It senses even the smallest finger movements and feels as slippery as a carrom board.
Does Intel Evo Make a Difference?
It's hard for a manufacturer to balance all three ingredients of a good laptop — Portability, performance and battery life. They can either make a thin and light machine by using a low-power CPU and small battery, or fit a high-performance CPU with a large battery but make the laptop big and bulky. But this almost impossible problem is exactly what Intel is trying to solve with its Evo program.
Intel wants you to know that a laptop with the Evo badge will look thin and light, but won't compromise on the performance and battery life. It's a hard pill to swallow for most, but the Asus Expertbook B9 almost made me believe it.
You see, by focusing on the real-world experiences, the Expertbook B9 feels fast and responsive from the get go. I didn't have to run benchmarks or perform standardised tests to know this is a fast laptop. It wakes up in less than a second, can juggle dozens of browser tabs, and even let you run some intensive creative apps on the go. All this, while maintaining a 9 hour battery life.
Add the fact that Asus went a bit beyond what they were required to do and made it one of the lightest laptops to carry, is also a big reason to buy this laptop. But despite all of Intel's efforts, there are things it can't realistically solve. The thin profile of the Asus Expertbook B9 leads to thermal throttling, so you won't be able to scale up your usage to run intensive tasks like editing a long 4K video on Adobe Premier Pro.
But this one's not made for that. It's meant for business executives who are on the move, catching flights and going out for meetings. With a negligible weight and long battery life, the Expertbook B9 will never leave your side.
Asus Expertbook B9
167990
Keyboard and Trackpad
9.1/10
What Is Good?
Feather-light design
Hands Free Sign in
7 Hours Real-World Battery Life
Responsive performance