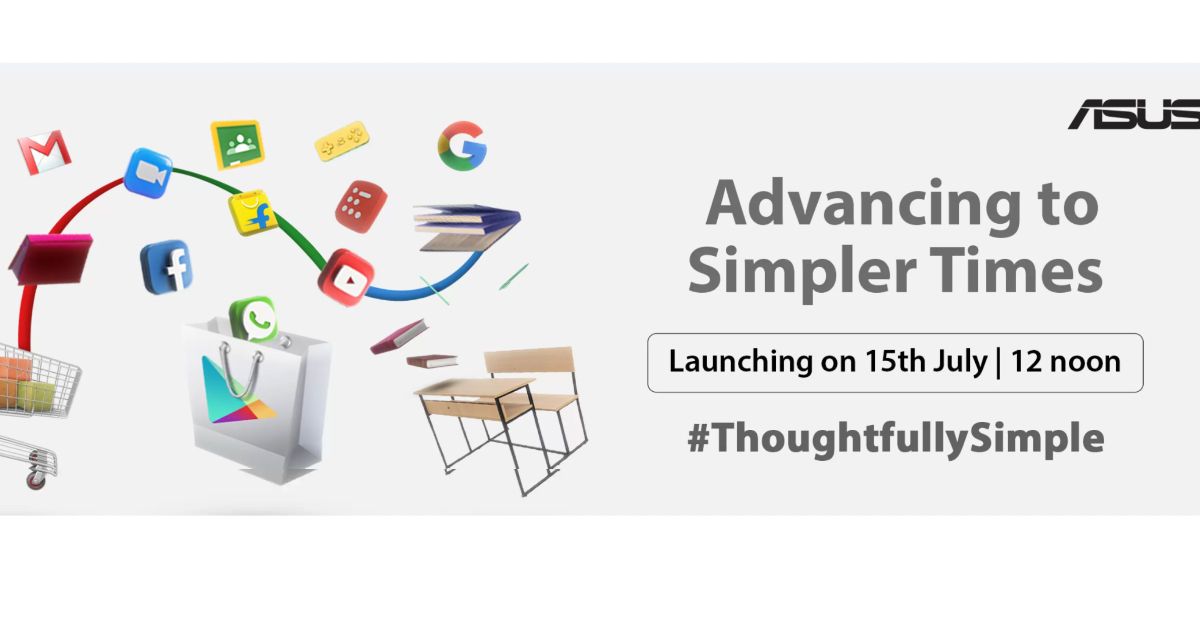 Asus has confirmed a launch event in India on July 15. The company is planning to launch something that is "thoughtfully simple" aimed towards democratising digital education for Indian students. This means that the company could unveil affordable notebooks and Chromebooks in India on July 15. The company has not revealed any official details about the products that it will launch in India later this month. The company has already confirmed that it is partnering with Flipkart for the products. The microsite includes an image that suggests the new products will be for those who are working or studying from home. It also includes the Google Play Store icon suggesting the launch of a Chromebook.
Chromebooks run on Google's Chrome OS. They are typically for those who want a budget laptop with support for apps found on the Google Play Store. Users can run Android apps, play games and edit videos on these budget laptops that tend to offer decent performance for the price. Chromebooks also tend to offer a better battery life, considering the not-so-resource-hungry components that lie under the hood.
Asus has multiple Chromebooks launched in international markets. The company has not yet confirmed which particular model it is bringing to India at the moment. It recently launched the Chromebook Flip CM5 and the Chromebook Detachable CM3 in some markets last month. It is possible that either of the two (or both) could launch in India. Among the two Chromebooks, the CM3 is the more affordable one that could debut under Rs 30,000 in India. It comes with 4GB of RAM, a MediaTek 8183 processor and up to 128GB of internal memory. The Chromebook also has a fairly large 10.5-inch IPS display with a 16:10 ratio and 320 nits brightness.
The Flip CM5, on the other hand, also offers a minimum of 4GB of RAM and 64GB of internal storage. It features a more powerful AMD Ryzen 3, Ryzen 5 series processor with a large 15.6-inch Full HD display.
Asus is expected to confirm more details ahead of the launch event on July 15. What are your expectations from the Asus Chromebooks? Do let us know in the comments below.