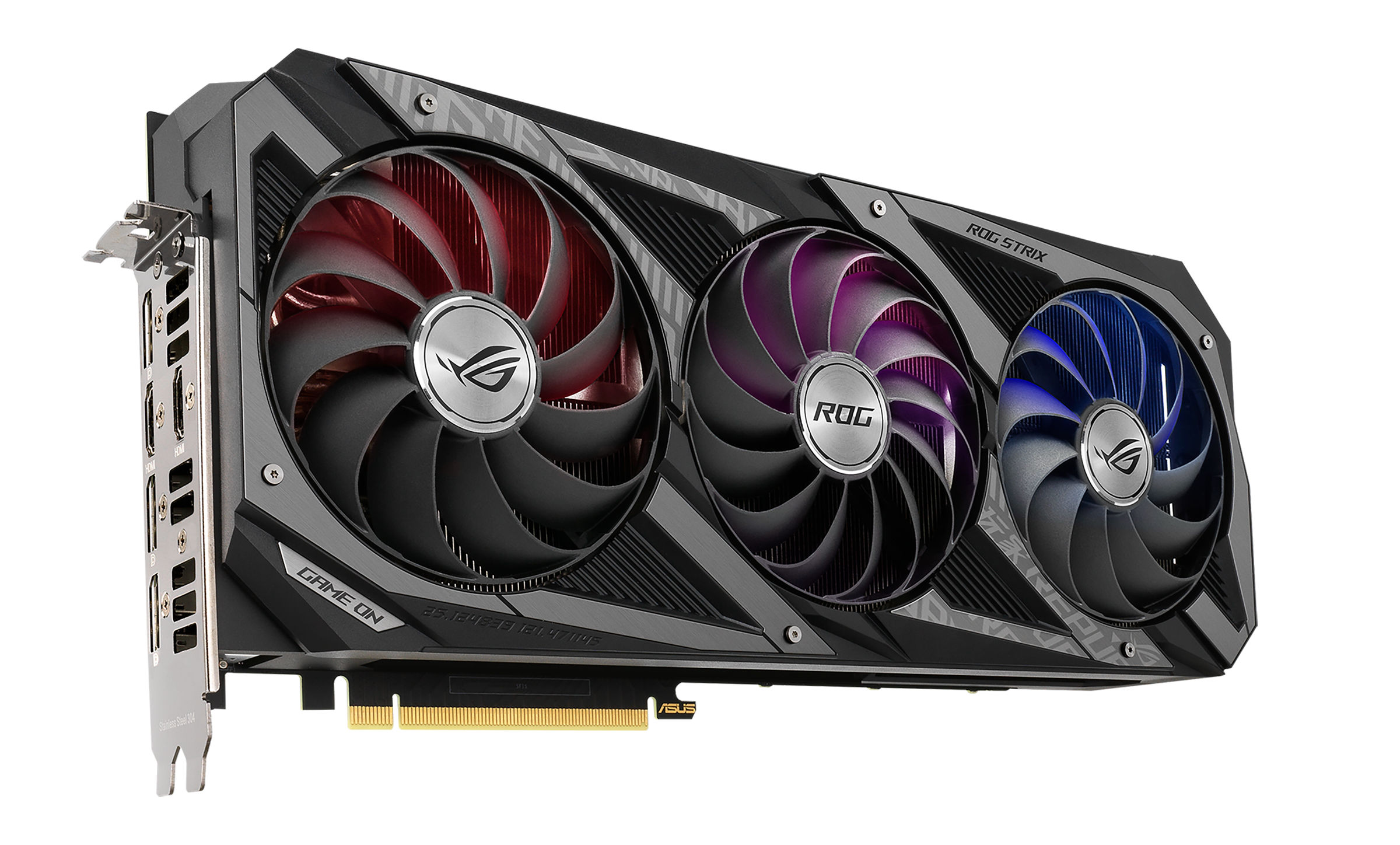 NVIDIA has just announced a new budget champ in its next-gen RTX 3000 series, the NVIDIA GeForce RTX 3060 Ti. The RTX 3000 series debuted with the three main graphics cards, the RTX 3070, the RTX 3080 and the RTX 3090. However, AMD has stepped up its GPU game with the RX 6000 series, a.k.a. Big Navi. NVIDIA wants to cover its bases and the RTX 3060 Ti is a step in that direction.
The Founders Edition was revealed yesterday, and the custom cards were said to be available starting December 2nd. ASUS has now revealed its NVIDIA GeForce RTX 3060 Ti series graphics card lineup, along with the India pricing.
ASUS Reveals NVIDIA GeForce RTX 3060 Ti Series Cards, India Pricing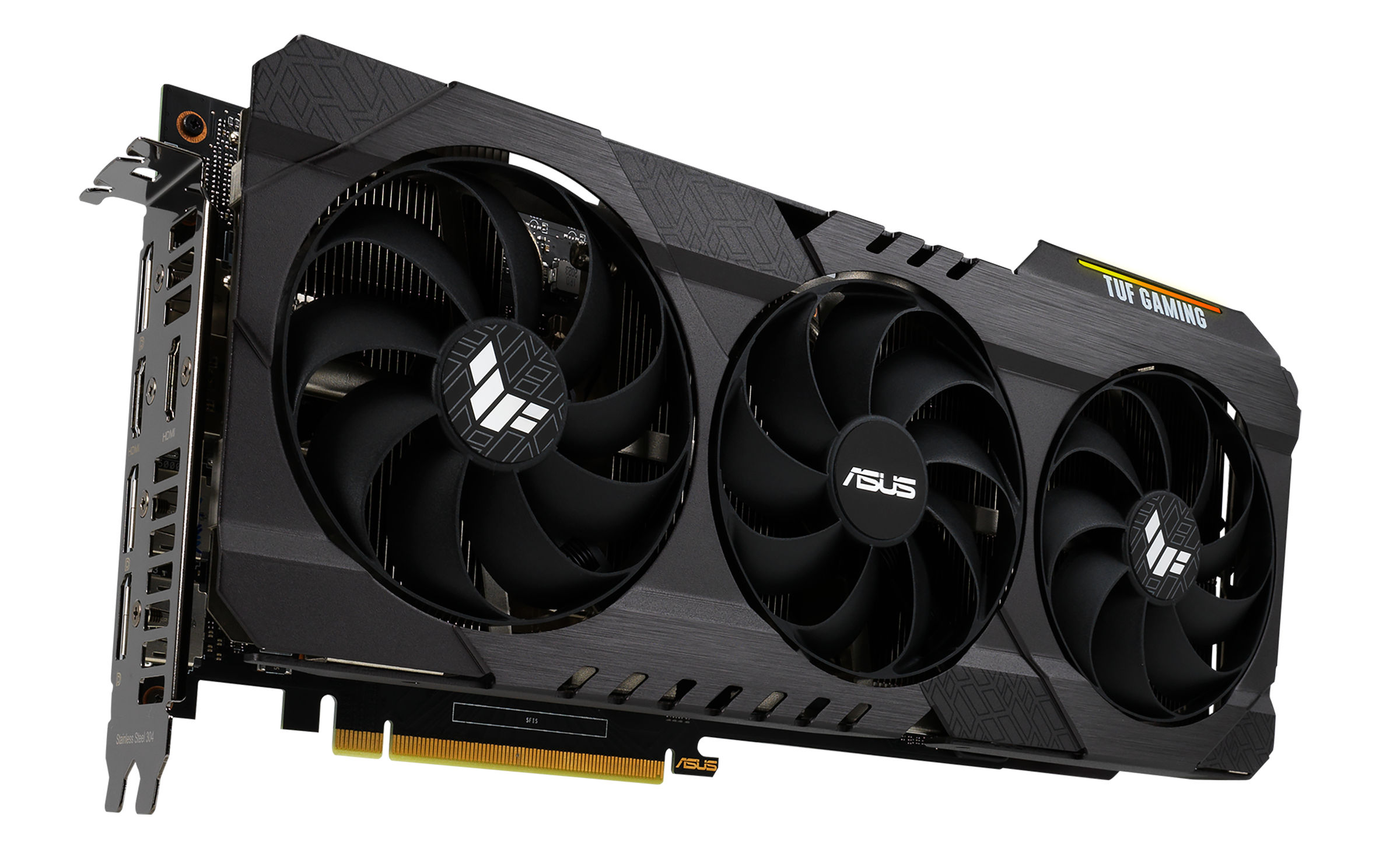 ASUS has revealed a total of five new models in the NVIDIA GeForce RTX 3060 Ti series. Here are the models:
ASUS ROG Strix GeForce RTX 3060 Ti graphics cards pack a plethora of formidable features and a dynamic thermal design.
ASUS TUF Gaming GeForce RTX 3060 Ti graphics cards feature robust components and powerful cooling.
ASUS Dual GeForce RTX 3060 Ti graphics cards deliver a pure plug-and-play experience.
ASUS Dual MINI provides exceptional thermal performance for compact systems
ASUS KO combines aesthetics, cooling and durability.
There are a total of 10 SKUs in ASUS' lineup, with standard and OC variants for each card. Take a look at the spec sheet: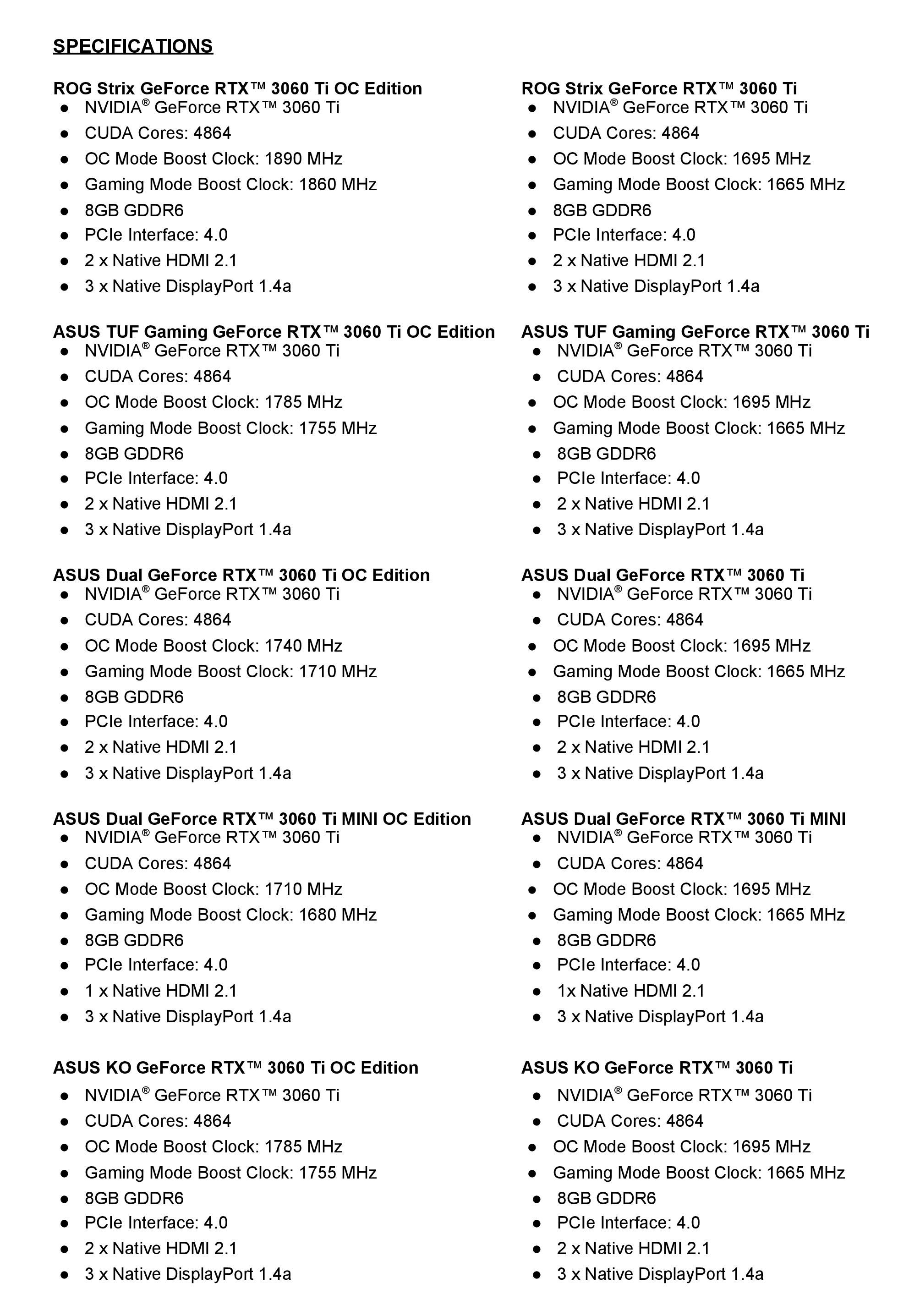 Here is the Indian pricing for three of the SKUs, as officially revealed by ASUS:
DUALRTX3060TIO8G — Rs. 38,950 plus taxes
STRIXRTX3060TIO8GG — Rs. 48,500 plus taxes
TUFRTX3060TIO8G-G — Rs. 44,450 plus taxes
The standard tax is an 18% GST, so the final pricing should bump up by nearly a fifth. The press release says ROG Strix, TUF Gaming, ASUS Dual and ASUS Dual MINI GeForce RTX 3060 Ti graphics cards will be available worldwide starting from December 2020, but KO cards have not been mentioned.
In any case, ASUS makes some solid AIB cards, so we expect these to sell like hotcakes, given the extraordinary demand for new-gen hardware these days.
Stay tuned to us for more on GPUs, and upcoming AIB releases.