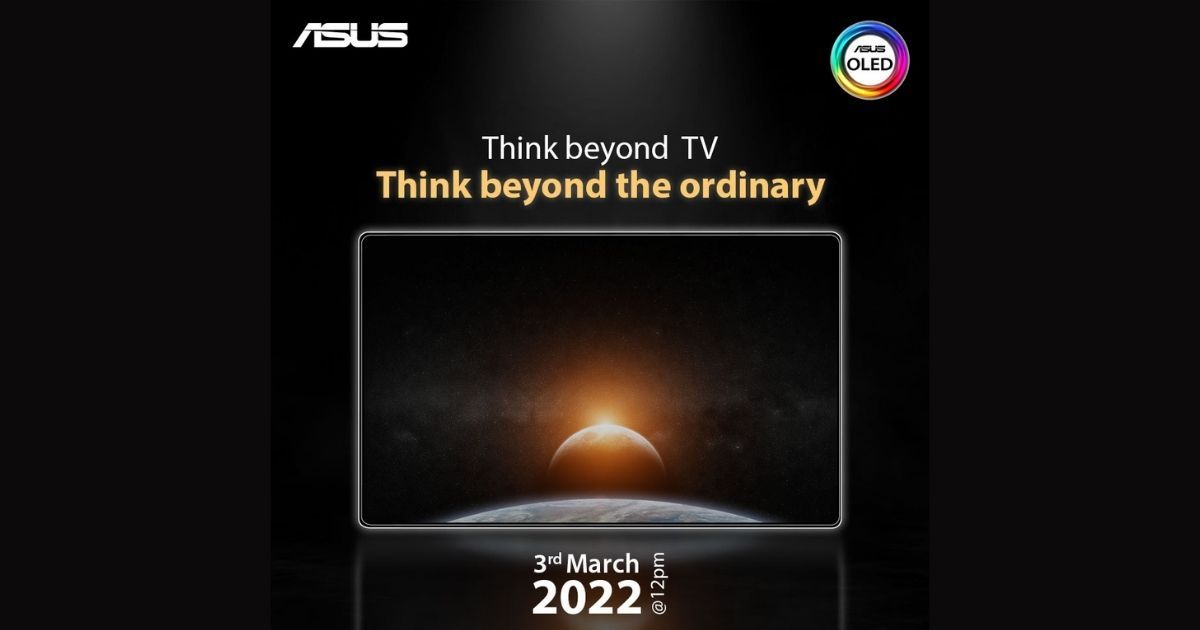 Taiwanese tech giant, Asus has is gearing up to launch a new OLED device in India this week. The company has started teasing the launch of what looks to be a TV or a portable OLED screen device in India. Asus will be launching the new device in India on March 3 at 12 noon. Let's take a look at the details of the upcoming OLED device from Asus.
Asus OLED TV Launch in India on March 3
Asus will be hosting a launch event on March 3 at 12 noon, where the company will launch its Asus OLED TV in India. With just a couple of days left to the launch of the Asus OLED TV in India, the brand has not revealed any specification or feature of the OLED TV. Instead, the company has launched a new brand campaign with #WhoWatchesTV which narrates the Indian household bond with television.
A short 102 seconds video based on a social experiment, shows emotions when TV time is interrupted, which Asus says is emphasizing the importance of redefining their TV space by offering a more portable way of watching TV, from any part of the globe.
Want to have a cinematic experience anytime, anywhere?
The new age of ASUS OLED TV is here & is your perfect companion to #WowTheWorld. TV is never going to be the same again!

Unveiling on 3rd of March 2022 at 12 noon.#ASUS #ASUSIndia #WhoWatchesTV #ASUSOLED pic.twitter.com/h9Wu4JmR4u

— ASUS India (@ASUSIndia) March 1, 2022
Through the online campaign, Asus is urging users to upgrade to OLED TV that is said to offer an uninterrupted experience while allowing them to carry their TV wherever they go. Asus is emphasizing more on portable form factor here, this could mean that the company might launch a new portable laptop? It will be interesting to see what the company has to offer in two days from now. The video was done in collaboration with content creators, Funcho, Anam Darbar, Abhishek Nigam and Arifsha Khan.
Previously, Asus has launched multiple laptops in the Vivo Book and Zen Book series with OLED panels and now, the company is coming up with OLED TV in India. Most recently, the company launched the Asus 8Z in India.