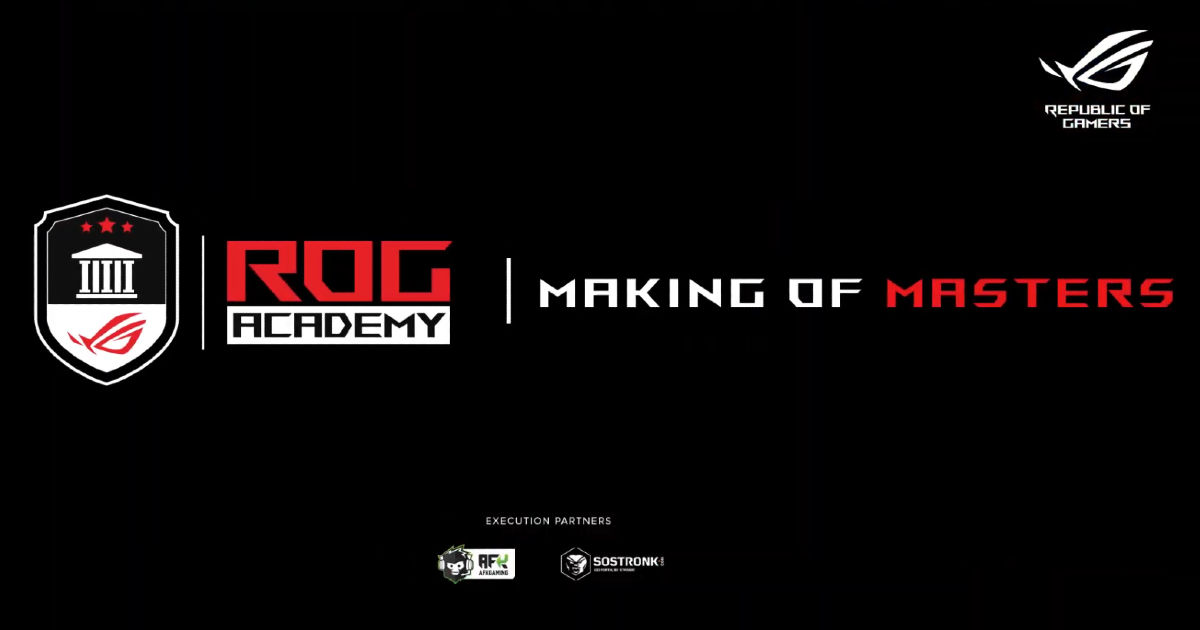 ASUS, earlier this year, had announced a one of its kind initiative called the ROG Academy. The company at the time announced that it will find six highly skilled and professional CS: GO players to build a team that can rank at least in the Top-10 in Asia. The Taiwan-based company has now announced the list of the first batch of players for the ROG Academy program. The company received over 2,350 entries from aspiring professionals. Out of the eligible entries, ASUS has selected six players who will be trained by seasoned veterans to be the next esports champions. Let's take a look at the six players selected for the ROG Academy program.
ASUS selects six players for the first ROG Academy program to play CS: GO
Asus has announced the list of first six players who have been selected for the ROG Academy. The ROG Academy is a three-month intensive incubation program for eSports aimed at building professional teams for each of the eSports games, starting with Counter-Strike: Global Offensive.
Among the chosen are, Aniket Laxman Jawkar (KRACKER) from Mumbai (Age: 32), Shaunak Mandar Joshi (SHAUNAK07) from Pune (Age: 18), Shashank Lele (PROD_) from Nagpur (Age: 27), Suraj Singh (GHOSTXD) from Chennai (Age: 19), Arijit Halder (R3KT3R) from Kalyani (Age: 20) and Hrishikesh (CRAZY_GAMER) from Mumbai (Age: 22).
The six selected players will receive the tournament-ready gears to get trained during the course. They will also receive a monthly stipend of Rs 15,000/- for the duration of their training. Moreover, all the six finalists will get an Ex-gratia amount of Rs 1,00,000 and a chance to represent the ASUS ROG in esports tournaments for the next three months post the successful completion of their training. 
The first session of the ROG Academy will focus on CS: GO as the official title. Each of the selected players will have a specific role in their team and will be trained to hone their skill to an edge. The course will focus on various aspects of gaming including but not limited to, communication, strategy and endurance.
What are your thoughts on the ROG Academy? Do let us know in the comments below.