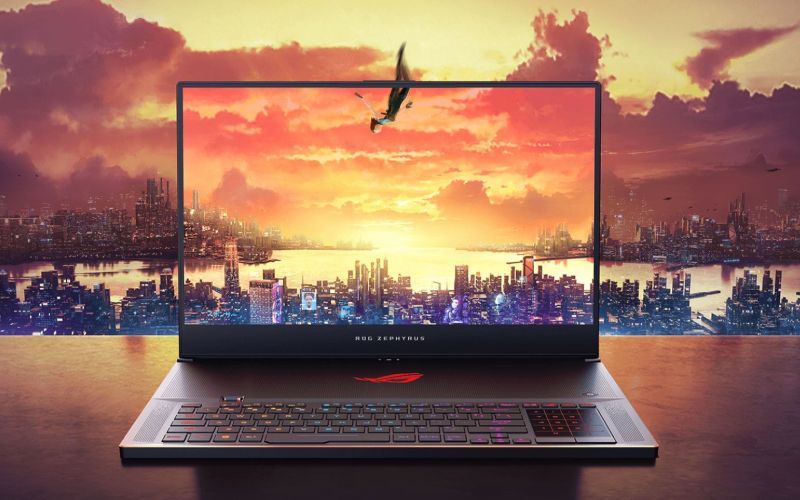 After unveiling them at MWC 2019, ASUS has released its latest gaming laptops and desktop equipped with Nvidia's RTX GPU's in India. These gaming systems include the ROG Zephyrus S, ROG Strix Scar II, ROG Strix Hero II laptops, and ASUS ROG Strix GL12CX desktop. The laptops, in particular, come powered by Intel 8th Gen i7 CPUs and feature up to 144Hz displays with incredibly slim bezels and upgraded cooling capabilities. The desktop, on the other hand, can be configured with up to an 8th Gen Intel i9. The Strix and Scar models start off at INR 1,64,990 onwards and are available for purchase starting today. The desktop is also said to start selling today, with the Zephyrus models going on sale starting April 11.
ASUS ROG Zephyrus S GX531, GX701 Price, Features
The ROG Zephyrus S GX701 is the top-of-the-line offering from ASUS. It offers a 17.3-inch Pantone validated G-sync enabled 144Hz anti-glare full-HD screen in a form factor that is close to traditional 15-inch laptops. To achieve an 81 percent screen-to-body ratio, the laptop offers a physically separate 1080p 60fps webcam unit. Powering this beast is an Intel Core i7-8750H paired with an Nvidia GeForce RTX 2080 Max-Q. The ROG Active Aerodynamic System (AAS) lifts the bottom panel of the laptop to allow for better airflow and improve cooling.
For memory, you can go as high as 24GB of RAM with up to 1TB of M.2 NVME PCIe 3.0 SSD storage. Its chicklet keyboard has per-key RGB backlit, and the trackpad doubles as a numeric touchpad. As far as I/O and connectivity is concerned, the laptop is fully packed with one Type-C port that supports DisplayPort 1.4 and power delivery, one USB 3.1 Gen1 Type-C port, a USB 3.1 Gen2 Type-A port, two USB 3.1 Gen1 Type A ports, an HDMI port, a headphone/mic combo jack, Bluetooth 5, and WIFI 802.11ac. This model is priced at INR 3,49,990 and will go on sale starting April 11.
The ROG Zephyrus S GX531 has almost the same features as the former, but with a smaller 15.35mm screen. The CPU is the same, but the GPU gets down to an RTX 2070 Max-Q. RAM is also lower at 16GB. This model also goes on sale in April and is priced at INR 2,39,990.
ASUS ROG Strix Scar II, ROG Hero II Price, Features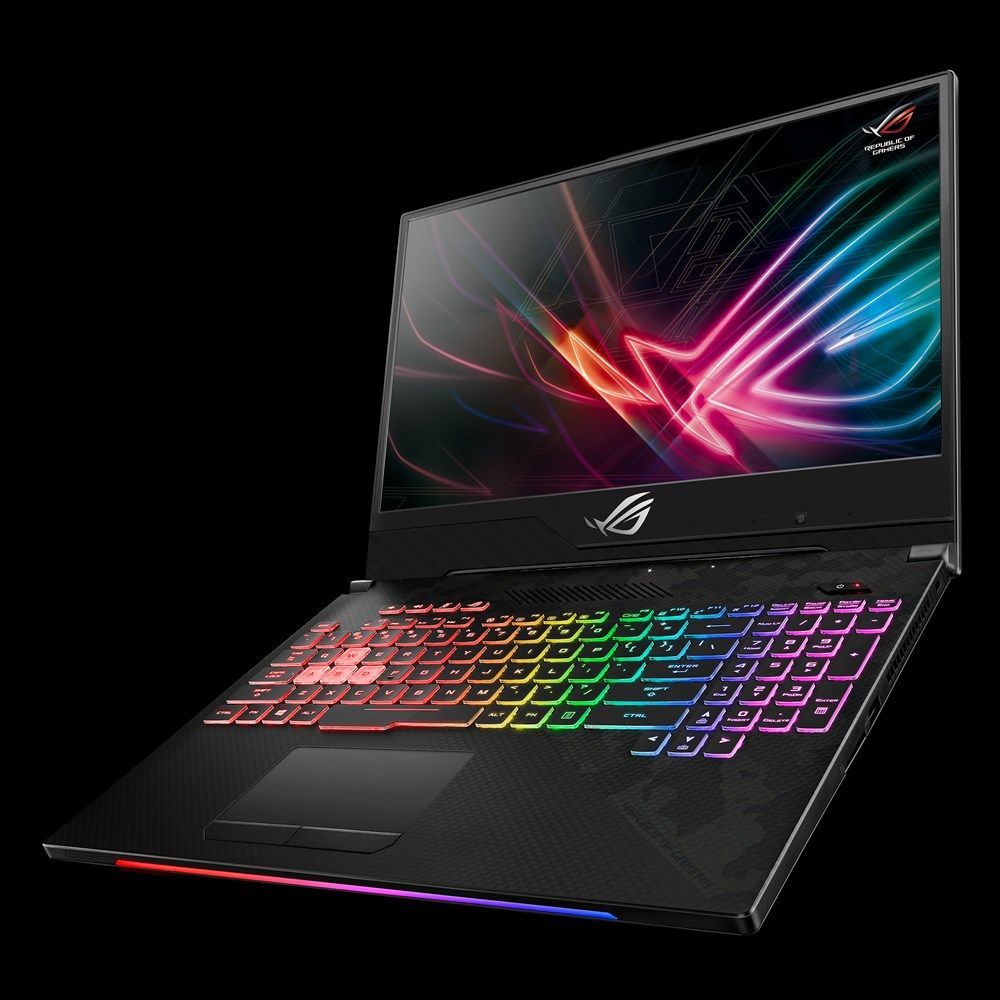 The Rog Strix Scar II and Hero II are largely similar with minor changes to their external experience. Both are even priced the same at INR 1,64,990. They come with 15.6-inch 144Hz anti-glare full-HD screens, Intel Core i7-8750H CPUs, 16GB of DDR4 RAM and RTX 2060GPUs. These systems are factory overclocked with the use of AIO CPU coolersStorage options include 256GB PCIe SSD or a 1TB 5400rpm SSHD. With that said, there is a higher specced model of the Strix Scar II that offers an RTX 2070 along with 512GB of SSD storage. This one is priced at INR 2,09,990.
ASUS ROG GL12 CX Gaming Desktop Price, Features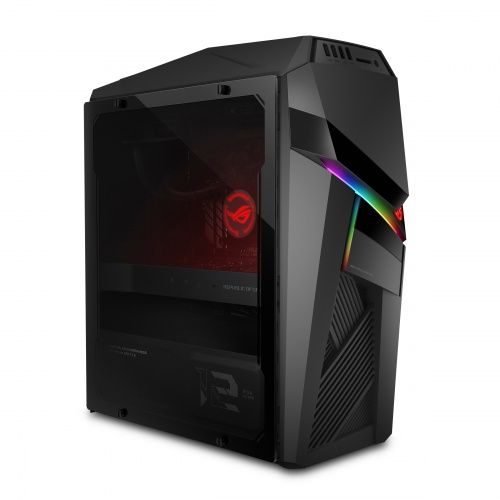 The ROG GL12 CX desktop's price starts at INR 213,990 and goes up to INR 3,29,990. The lesser priced models offer Core i7-8700 CPUs with Nvidia RTX 2070 GPUs. The most expensive model offers an I9-9900k paired with an RTX 2080. For storage, you can go as high as 32GB of RAM with 2TB of HDD and 512GB of SSD storage. All these desktop models come with hot-swap 2.5-inch SSD trays, DVD-RW drives, Bluetooth 5, Gigabit Ethernet, and Wi-Fi 802.11ac support.