Everything about the Asus ROG Strix Scar 17 SE, from the cyberpunk-esque design to the massive 17-inch display and the components inside, tells you this is a gaming mothership. It's bold, robust, flashy, and it knows where it belongs. It also has some fancy perks, such as a lid revealing cryptic Easter eggs under a UV light. The whole shebang screams that it deserves a place in your gaming dungeon.
The Asus ROG Strix Scar 17 Special Edition is a downright insane gaming laptop that has the potential to break your bank but also leave you satisfied to the brim. It packs in an Intel i9-12950HX, an RTX 3080Ti GPU, 32GB RAM, a 4TB NvME SSD, and more. Yes, it does not get crazier than this. For anybody curious, the Strix Scar 17 SE starts at Rs 3,59,900 — a price at which you can build a gaming desktop and sustain it for ages. But what is Asus' angle here with the laptop? Find out in this review.
Asus ROG Strix Scar 17 SE Review: An edgy, flashy, and crazy design
We guess it's already implied from the first paragraph that this is one crazy-looking laptop, but there are some more things to it, let's delve in. Asus seems to be following a particular design language — and that is flashing their components in the wild. We saw this on the ROG Flow Z13, which can also be seen here in a rather subtle manner. The keyboard layout consists of a half-and-half design with one side made of translucent material that allows you to give a quick peep at the insides. The laptop's lid showcases the ROG logo, which lights up with a halo glow. The lid itself doesn't flex, and it is made of sturdy materials. An RGB light strip can be seen stretched under the lid and on the bottom, so why not? There are also three LEDs below the display, one indicating the charging status. We also like its hinge mechanism, and lifting the lid with one hand is possible.
The Strix Scar 17 SE is not a portable laptop by any means. You can carry it around, but it's so heavy you'd think twice. The laptop weighs 3 kilos without the charger, which pretty much sums it up.
Similar to the Strix Scar 17, the Special Edition also incorporates 'Armor caps', which are plastic accents behind the display, and around the hinge. But because this is a 'special' edition, the caps are interchangeable. Three caps are included in the package, and you can 3D print more by using a template from their site, though I doubt most people would care about that. The underside of the laptop is just as pretty. There are a couple of rubber grips to help keep it in place, and this is an excellent addition.
Given the monstrous nature of the Strix Scar 17 SE, there's no scarcity of ports – it's a full house. Around the rear vents, you can find a USB-C Thunderbolt 4 port, a USB-C 3.2 port (which supports PD charge), an HDMI 2.1 port, an Ethernet jack, and a charging port. The left side has two USB 3.2 Gen-1 Type-A ports, a 3.5mm headphone jack and a vent for heat dissipation. The right side also has a vent and a slot to accommodate a 'keystone' – it's an NFC tag that can save RGB presets, performance profiles, and more. It's also fun to fidget around with it. But despite including everything imaginable on a gaming laptop, it skimps out on the webcam, which is a bummer.
We quite like the design language of the Strix Scar 17 SE. It follows the gaming lineups of the past and yet is able to stand out from the rest. The matte finish has a different flair and feels to it. However, it does collect a lot of dust, and if you have oily hands, it will leave a mark.
Asus ROG Strix Scar 17 SE Review: Monstrous performance
It's time to list down the specifications of the Strix Scar 17 SE, so you better sit down. We received a variant with a 16-core Intel i9-12950HX. It flexes a TDP of a whopping 150W, and you can squeeze out 25W more with Dynamic Boost. This is coupled with an Nvidia GeForce RTX 3080Ti GPU with 16GB of VRAM, 32GB DDR5 RAM running on a dual channel (16×2) at 4800MHz and a 4TB NVMe SSD.
To interact with this madness, we had a sprawling 17-inch display refreshing at 240Hz, although there's another variant which has a 1920×1080 resolution display and 360Hz refresh rate. If you are someone who is completely invested in competitive gaming, it's recommended that you get the latter. It's an IPS panel with a 3ms response rate and can go up to 300 nits of brightness. The display has minimal bezels on all sides. Apart from its primary use case of playing games, it is also an excellent display for watching TV shows and movies.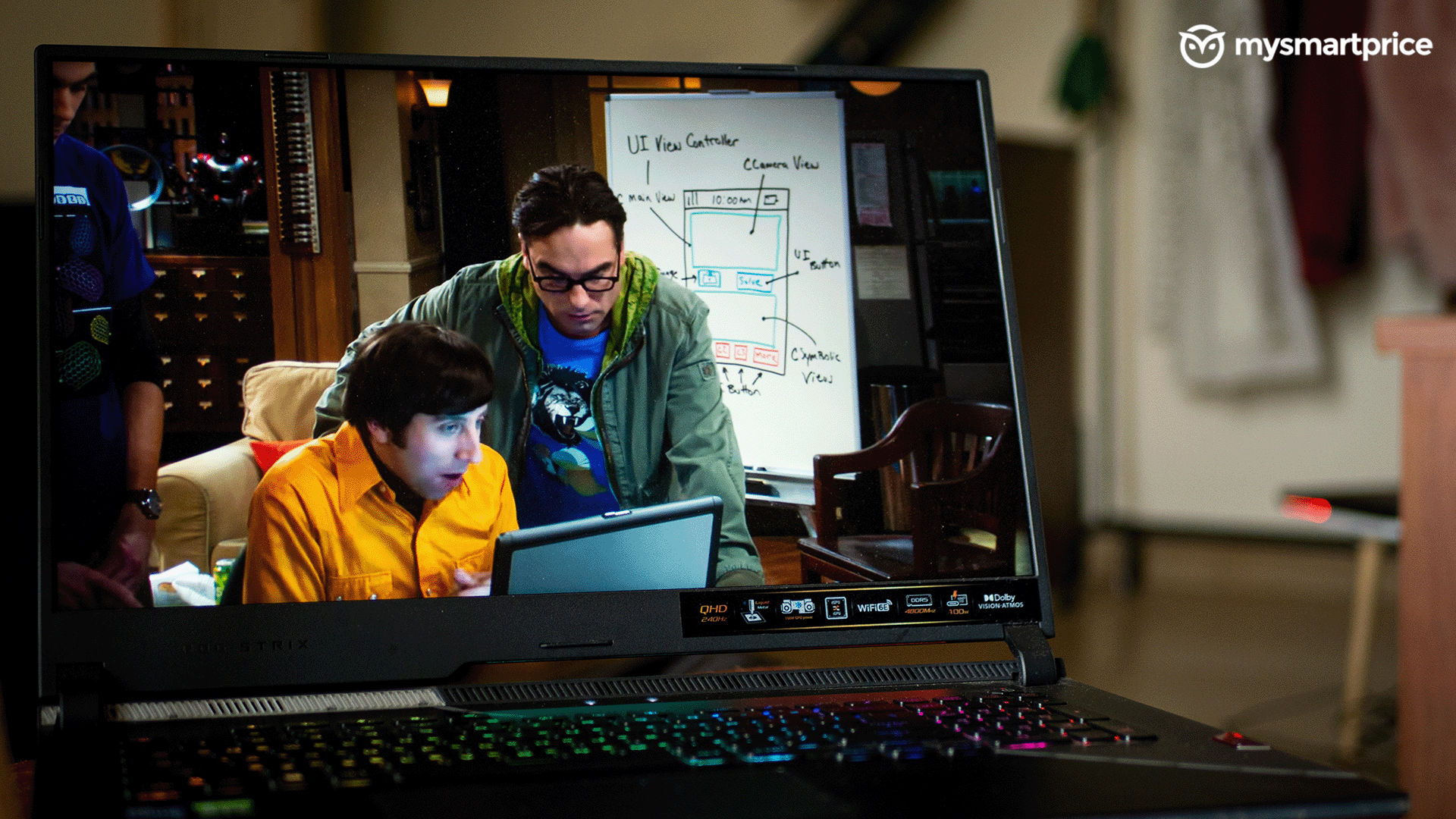 It has good viewing angles, and the colours produced on it look accurate, detailed and vibrant. The viewing experience while consuming content was great, and we binge-watched a couple of shows. The display supports Dolby Vision. Gaming on the 240Hz refresh rate panel was also a great experience, as fast-paced shooter games such as Apex Legends, Valorant and CS:GO took good advantage of the refresh rates. As for the speakers, they are placed below the display. We found them to be average and would've liked it if they were louder. If you plan on gaming on it, which you definitely should, we would recommend investing in a good pair of headsets.
The Strix Scar 17 SE has a full-size keyboard with all the RGB bling and a full-sized numpad. It also incorporates five media hotkeys which can also be customised in the settings. The chiclet keyboard is good to type on and has a bit of flex to it, nothing worrisome. The keys are well spread out and have a nice 2mm key travel, so typing for hours wasn't an issue for it. The keys also use the same matte paint sprayed around the palm rest for consistency. The trackpad is pretty large. We found it to be responsive with a nice, satisfying click. Considering this is a hunky gaming laptop, it's unlikely most people would be spending time on the trackpad.
This laptop can easily handle your games at native resolution. We ran the Strix Scar 17 SE through a bunch of benchmarks and gaming tests, and rest assured, you're going to like the results. All the games and benchmarks were tested on 'Turbo' mode, with the RTX 3080 Ti running on 'Ultimate' mode. The laptop has a MUX switch, which is essentially a setting that lets you manually enable or disable the integrated graphics. This can be tweaked within the Armoury Crate, an inbuilt software Asus provides.
Moving on to the numbers side, the Strix Scar 17 SE registered a score of 1798 pts and 15543 pts on single-core and multi-core tests on Cinebench R23, respectively. Geekbench 5 recorded 1728 and 12756 on single-core and multi-core tests. As for PCMark 10, the laptop scored 7479, with a 'Digital Content Creation' score of 11934. Coming to the GPU benchmarks, Geekbench 5 scored 148451, and TimeSpy tests brought a score of 12394. In CrystalDiskMark, it registered sequential read and write speeds of 12558 MB/s and 10181 MB/s, respectively, causing my fellow reviewer, Shubham, to gasp at it in awe. Heavy games take mere seconds to boot up, and so does Windows.
Coming down to gaming performance, it's no surprise that it runs anything and everything you throw at it. All the games we played were set at their native resolution but at various settings. Benchmarks run on Shadow Of the Tomb Raider on 'Highest' settings returned an average of 129fps. It's known to be a CPU-intensive game. Speaking of games that test the CPU, Counter-Strike: Global Offensive pushed out an average of over 200fps. Apex Legends also ran at 'High' settings with an average of 144fps, which is just amazing.
God of War at 'High' settings was able to churn out an average of 150fps with AMD FSR set at "Ultra Performance". On the other hand, Spider-Man Remastered gave around 115 fps at 'Very High settings. CyberPunk 2077 on 'High' settings with RayTracing set at 'Ultra' rendered an average of 56fps.
To sum it up, we feel this is one of the few gaming laptops available in India that can give you the confidence to play the most demanding games in the best graphics settings possible.
To tame the beastly components, Asus has gone with Thermal Grizzly's Liquid Metal Conductonaut Extreme thermal paste on both the CPU and GPU. Besides this, a new vapour chamber is said to replace the heat pipes for better dissipation. During our time, the laptop did not overheat nor throttle while playing intensive games. However, the vent on the right blew off a lot of warm air on our hand, clutching the mouse, which was uncomfortable.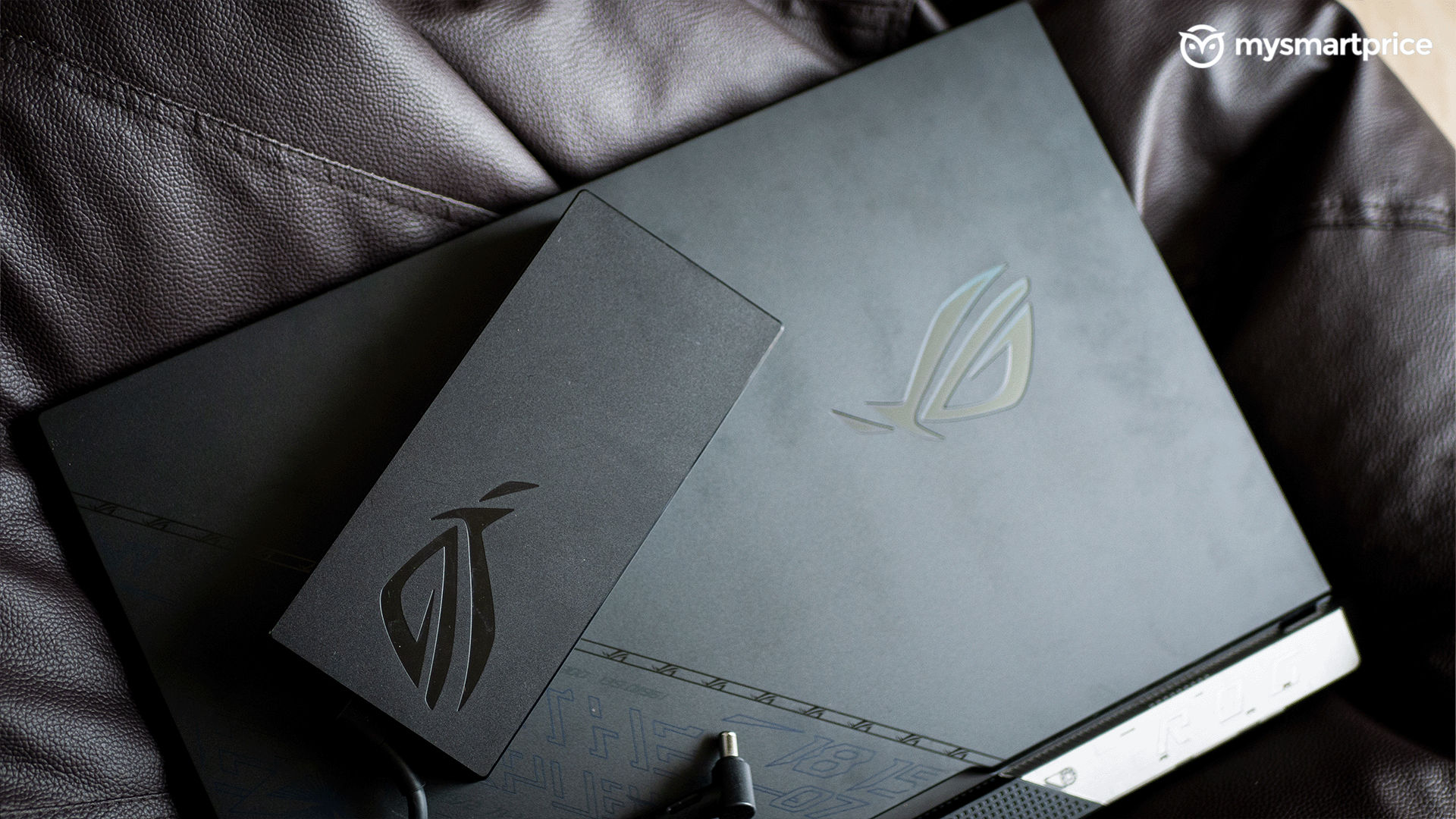 Asus ROG Strix Scar 17 SE Review: Unreliable battery, bulky charger
The Strix Scar 17 SE is powered by a 90Whr battery inside. Now, considering it has power-hungry internals, we weren't really expecting any good battery life out of it. However, with the mode set to 'Performance', the laptop was able to last only an hour of usage. Setting the mode to 'Windows' stretched the battery life by an extra hour and a half, but that's about it. The battery can be charged using the bundled 330W charger, which the company claims the adapter is 34% smaller than previous versions. Nevertheless, it is heavy to carry around. It can charge the laptop up from 0 to 50% in about half an hour; you'll most likely lose track of charging after that because you'd be busy playing games.
Asus ROG Strix Scar 17 SE Review: Verdict
The Strix Scar 17 SE is one heck of a gaming beast, and there's no denying that. With a top-of-the-line spec list, it provides tremendous performance. It has a display that is good for gaming as well as for content consumption. It can run anything you hurl at it and looks good while doing so. However, considering its 3kg weight and a 330W charger to accompany you, you have to question its portability factor. Of course, you could remove the charger from the discussion, but the battery life is not all that good. This means you will have to carry it along with you at all times.
Moreover, it misses out on an inbuilt webcam and any biometric options. Our unit costs Rs 3,99,990, and one might wonder if it's better to build a gaming PC with this sort of pricing sans the portability. But, if you have money to spend and are looking for the best out there, this could end up in your cart.