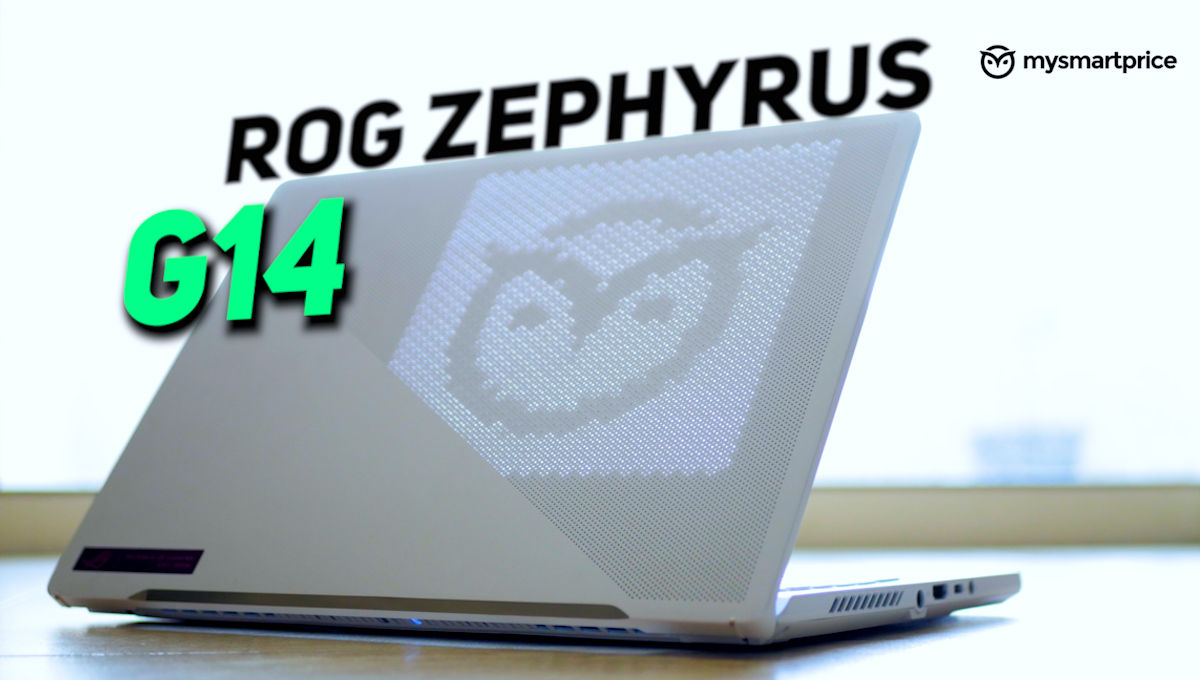 The Asus ROG Zephyrus G14 is a popular portable gaming laptop with a classy magnesium build, portable form-factor and decent power. It's been around for quite some time, but it took us about a month to understand the ROG Zephyrus G14 (2022)'s prime use case. Sure, with the ROG branding, it seems to be a gaming laptop on the surface, but upon closer inspection, it's actually more of a laptop for creators, writers and casual coders on the go.
Asus ROG Zephyrus G14 (2022)
₹1,46,990
What Is Good?
Beautiful Nebula display
Rugged yet portable
AniMe Matrix display is a fashion statement
Tons of raw performance
Great keyboard
Big trackpad
Quick charging
What Is Bad?
Runs hot when pushed
Fast but problematic Wi-Fi
15A charging plug
With an updated AniMe Matrix display on the lid, Nebula display under the lid and refreshed AMD specs, it's a pretty sweet package, but is that enough for you to consider the Asus ROG Zephyrus G14 (2022) over other options in the market? Let's find out.
Asus ROG Zephyrus G14 Review: Design and build quality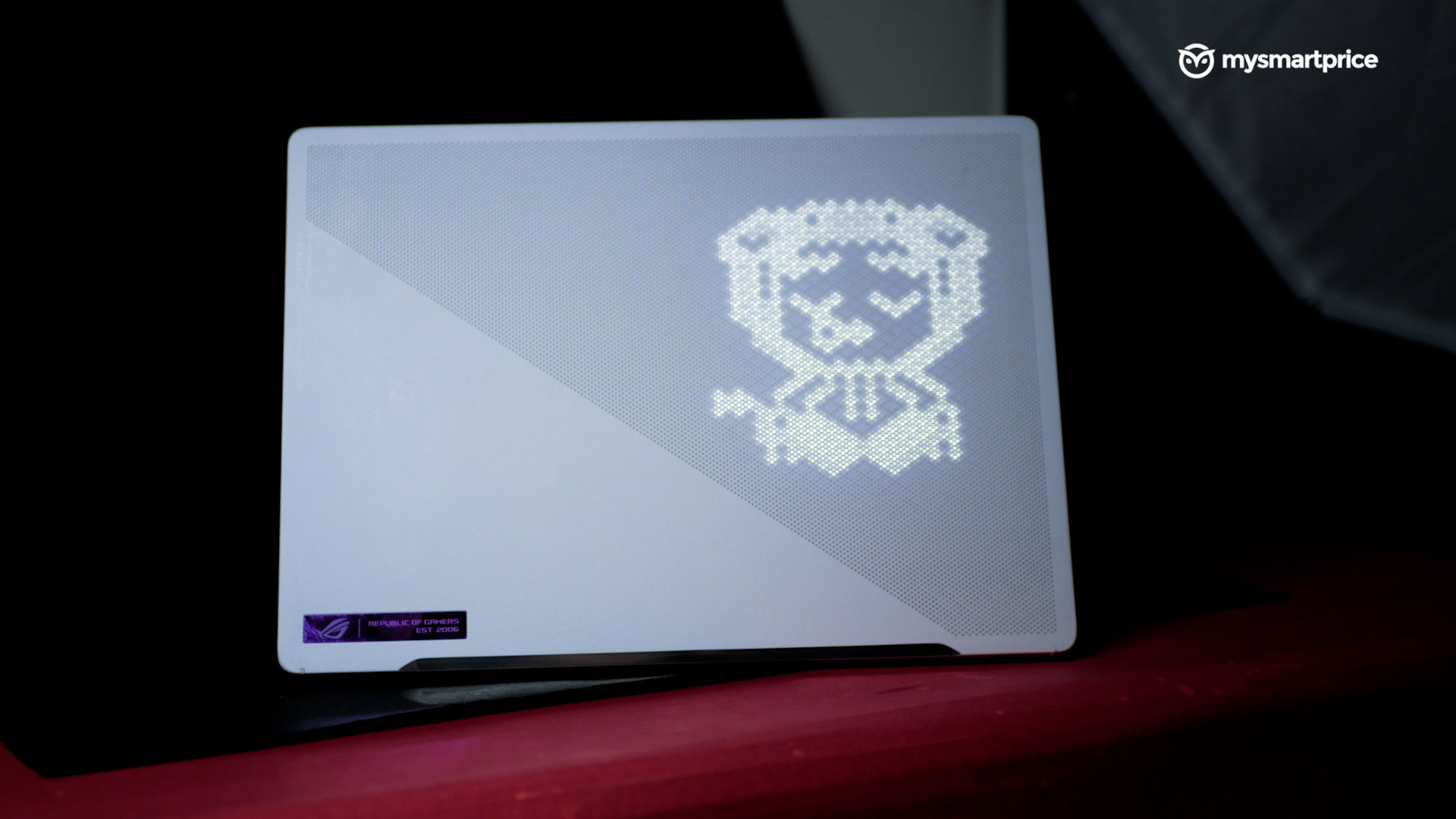 The Zephyrus series has always had a distinctive diagonal design philosophy and an all-metal build with a minimalist touch. This was taken a step further by including an AniMe Matrix display in the previous iteration of the G14.
The 2022 refresh builds on its immediate predecessor by offering a similar angular design and a magnesium alloy build, but it's been a bit more ironed out. For instance, the shiny metal accents have been reduced to a single pearlescent bar on the lid with the ROG logo embossed within it – the keyboard deck is now entirely made of a single tone of colour. There are two variants the G14 comes in – black and white, and we received the latter. Despite our initial concerns, the white variant didn't stain at all for a good month of use.
The body feels extremely nice to touch, and the area surrounding the keyboard deck has this soft-touch, almost velvety finish to it that we haven't seen in other laptops. The AniMe Matrix perforations have also been increased to accommodate more LEDs, which should supposedly offer a larger area to express yourself. The bottom has a few more laser-cut perforations in a diagonal fashion.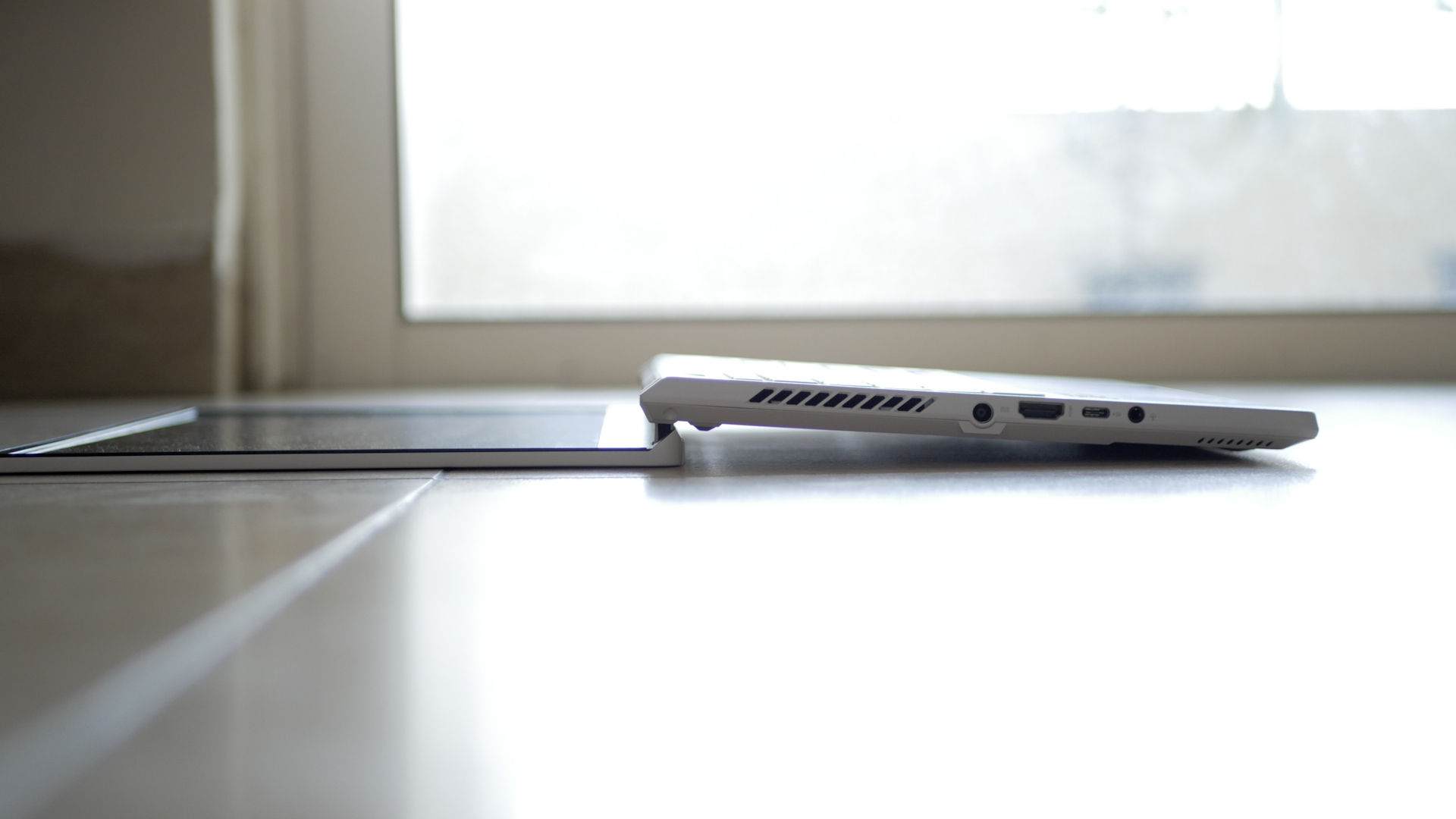 Like many other Asus laptops, the G14 to features an ErgoLift hinge that offers dual advantage – it raises the keyboard deck to create a better angle for your wrists to type on, and it also makes way for better airflow underneath the laptop.
Speaking of airflow, the area between the hinges also hosts vents apart from the right and left sides.
While it's handy, the hinge is also susceptible to becoming loose in a rather short period of time. Within a couple of weeks, the lid refused to stay in place after opening.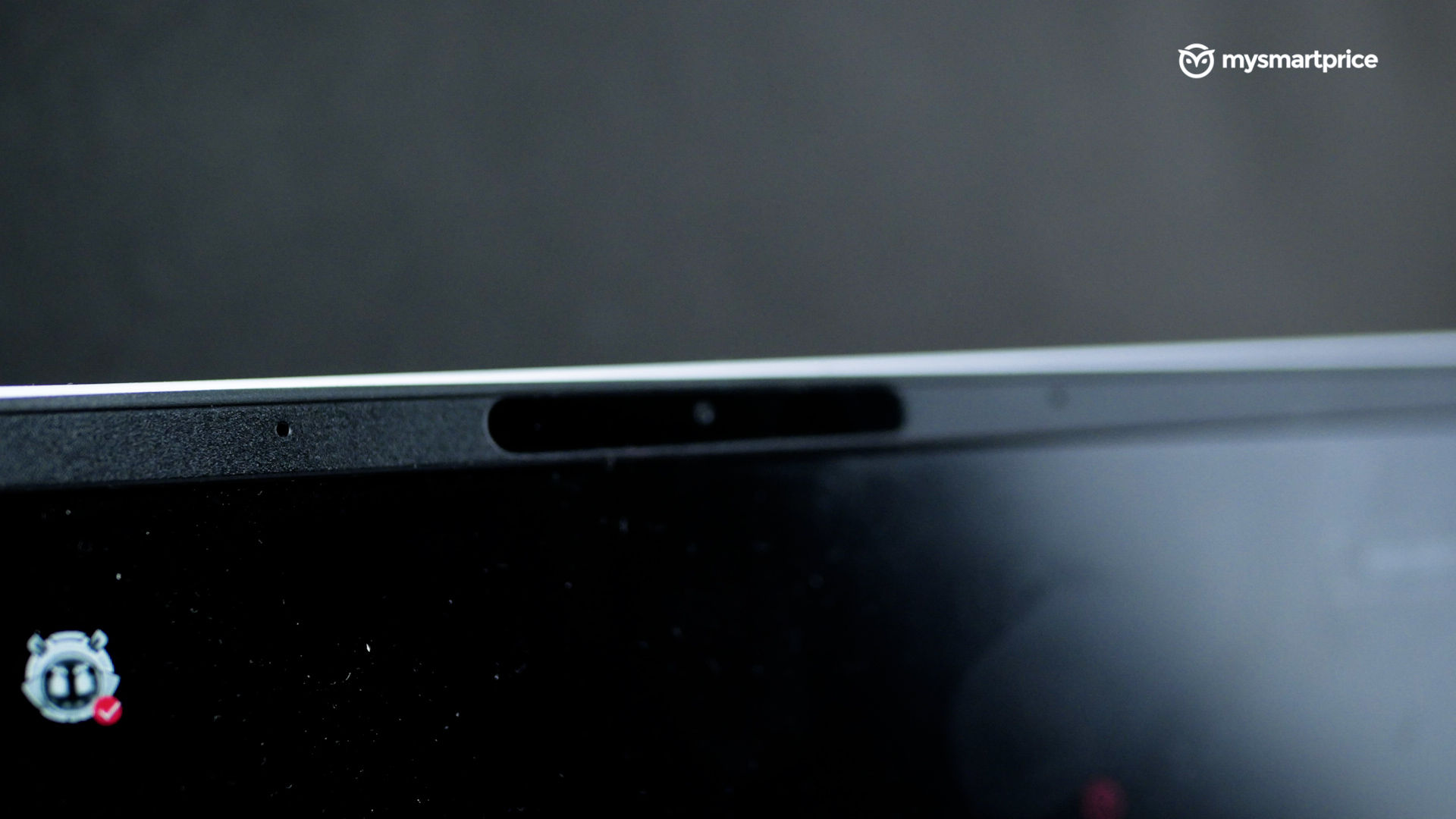 Another new addition to the physical feature set is the inclusion of a 720p webcam that also has Windows Hello capabilities.
The keyboard here is well-spaced-out, with fantastic tactile feedback and a nice metallic clang. The key travel is beautiful, and we haven't faced any phantom keypresses or missed any keypresses so far. Sure, it misses the numpad, but you don't need that in a laptop of this size. The keyboard also features n-key rollover to prevent key ghosting and four macro hotkeys that are fully customisable.
The trackpad also marks a difference. It's slightly larger than before but is equally responsive and supports multi-touch gestures. It's easy to reach while typing, and you can totally step out of your workplace without carrying a mouse. Sure, it's not MacBook-level smooth so as to offer a nice video editing experience, but it's better than most other gaming laptops we have used.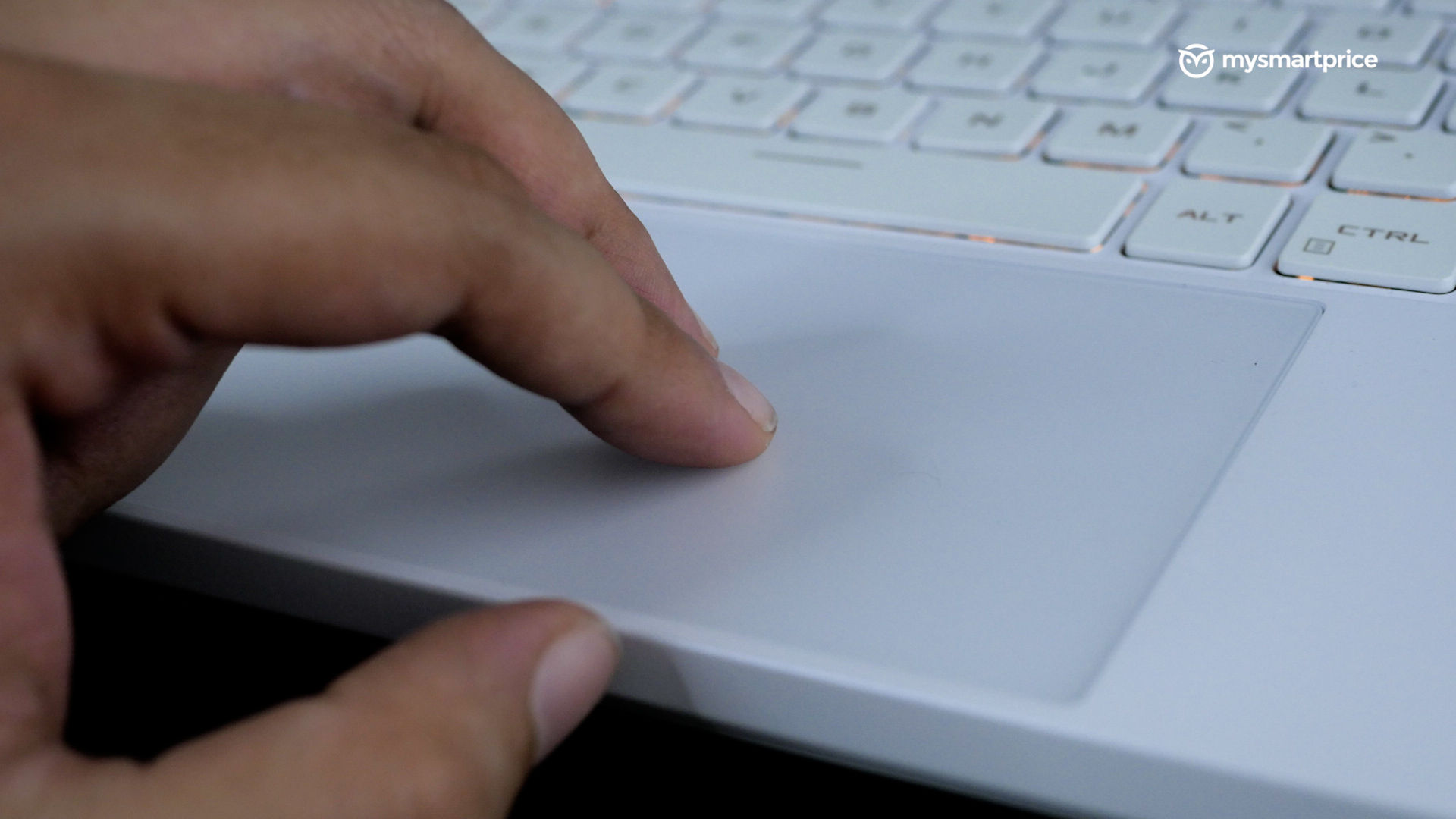 With its unique monotone design and precision cut holes, this is definitely a laptop that speaks a million words about its owner. It's understated in the right way and flashy enough to be tasteful.
Asus ROG Zephyrus G14 Review: Display
The Zephyrus G14 has an excellent, vivid ROG Nebula display to view content. What's that, you ask? In a single sentence, a massive upgrade over the previous generation. It's a 500-nits Dolby Vision and Pantone verified Mini LED panel. It has 512 local dimming zones and a contrast ratio of 100,000:1, all of which makes it Vesa HDR certified.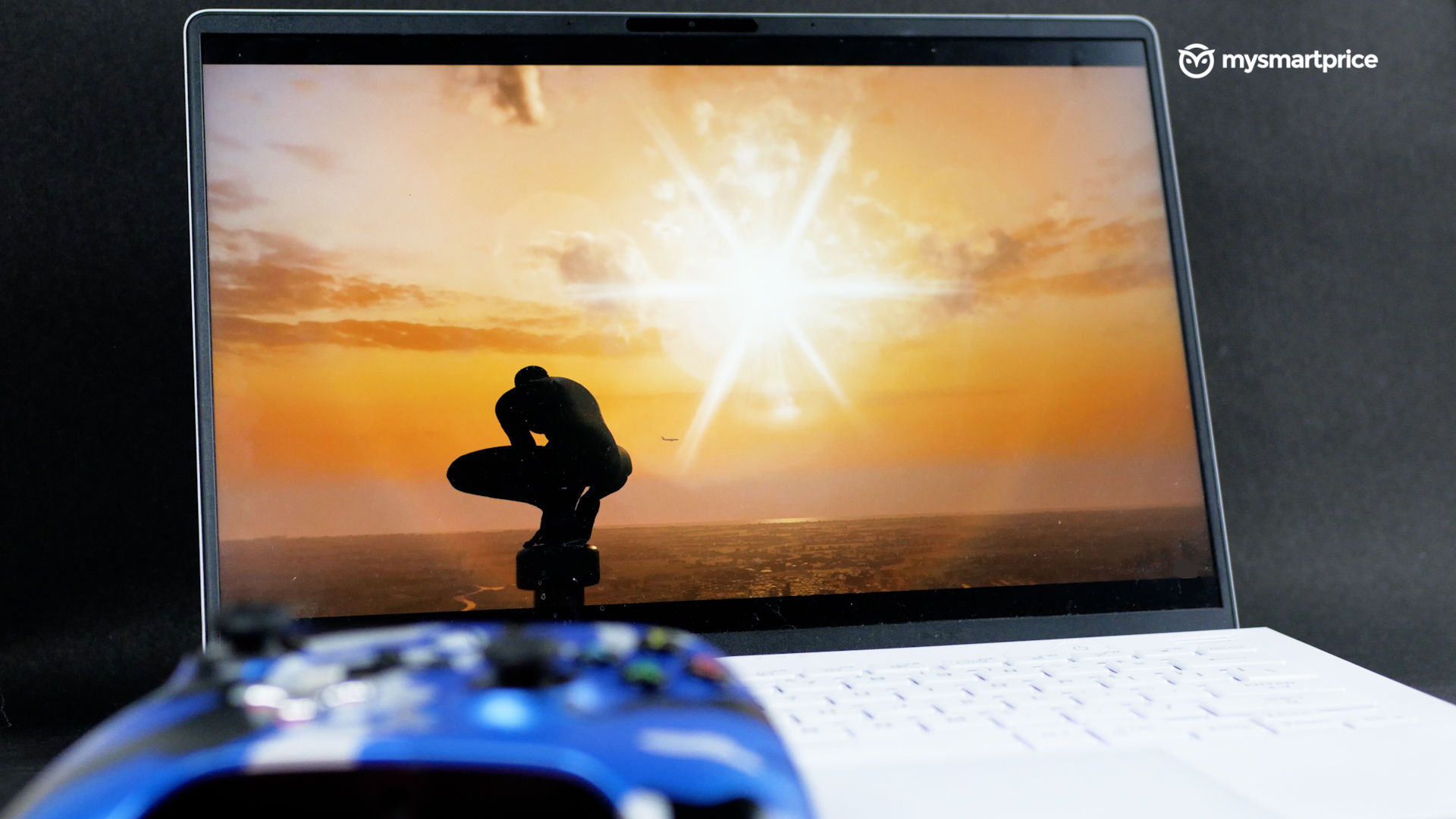 But here's the twist, you get an option between two displays – a 120Hz, QHD panel and a 144Hz, Full HD panel, both having a 16:10 aspect ratio and latency of 3ms.
We received the former, and although we would recommend the latter to a gamer, content creators and binge-watchers would enjoy the QHD display. We believe the choice is simply there to screen the creators from gamers.
Our QHD display seemed extremely smooth and saturated in real life, perfectly suited to its purpose. The blacks are still not OLED-level, but it still leaves behind its predecessor's display by miles.
Asus ROG Zephyrus G14 Review: I/O and specifications
The Zephyrus G14 offers the standard amount of connectivity options you would expect from a laptop at this price. To the left, it has a proprietary circular charging port, a full-sized HDMI 2.0 power, a USB Type-C port and a 3.5mm jack. On the right, we have a couple of USB 3.2 Type-A ports, a Type-C DisplayPort and another new addition, a MicroSD card in favour of a Kensington lock. Wirelessly, you get MediaTek-powered Wi-Fi 6E and a Bluetooth 5.2 adapter.
Internally, the Zephyrus G14 packs the latest Ryzen 6000-series CPU, the 6900HS, powered by the new Zen3+ architecture along with AMD's Radeon 680M integrated graphics based on the RDNA2 architecture. It is an octa-core processor with 16 threads, with a base frequency of 3.3GHz that can be turbo boosted to yank the clock speed up to 4.9GHz. It operates at a TDP of 35W.
Surprise-surprise, there's no Nvidia sticker on the laptop! That's because the G14 packs AMD's discrete GPU options, and you can pick between the Radeon RX 6700S and RX 6800S.
In terms of storage, you get 1TB of PCIe 4.0 NVMe M.2 SSD and up to 32GB of DDR5 RAM that can be upgraded to 40GB. All this is run via Windows 11 operating system out-of-the-box.
We received the 32GB RAM variant with 1TB of M.2 SSD storage, and Radeon RX 6800S integrated graphics.
Asus ROG Zephyrus G14 Review: Performance
Approaching the Zephyrus G14 with a hardcore gamer mindset is not going to do anybody justice. It's a machine built primarily to get the work done, and then the gaming angle comes in. In terms of raw power, the combo of Ryzen 6900HS and Radeon RX 6800S made our specific review unit overpowered to perform most of our creative and mundane workloads, including heavy Chrome browsing and the occasional video and photo editing.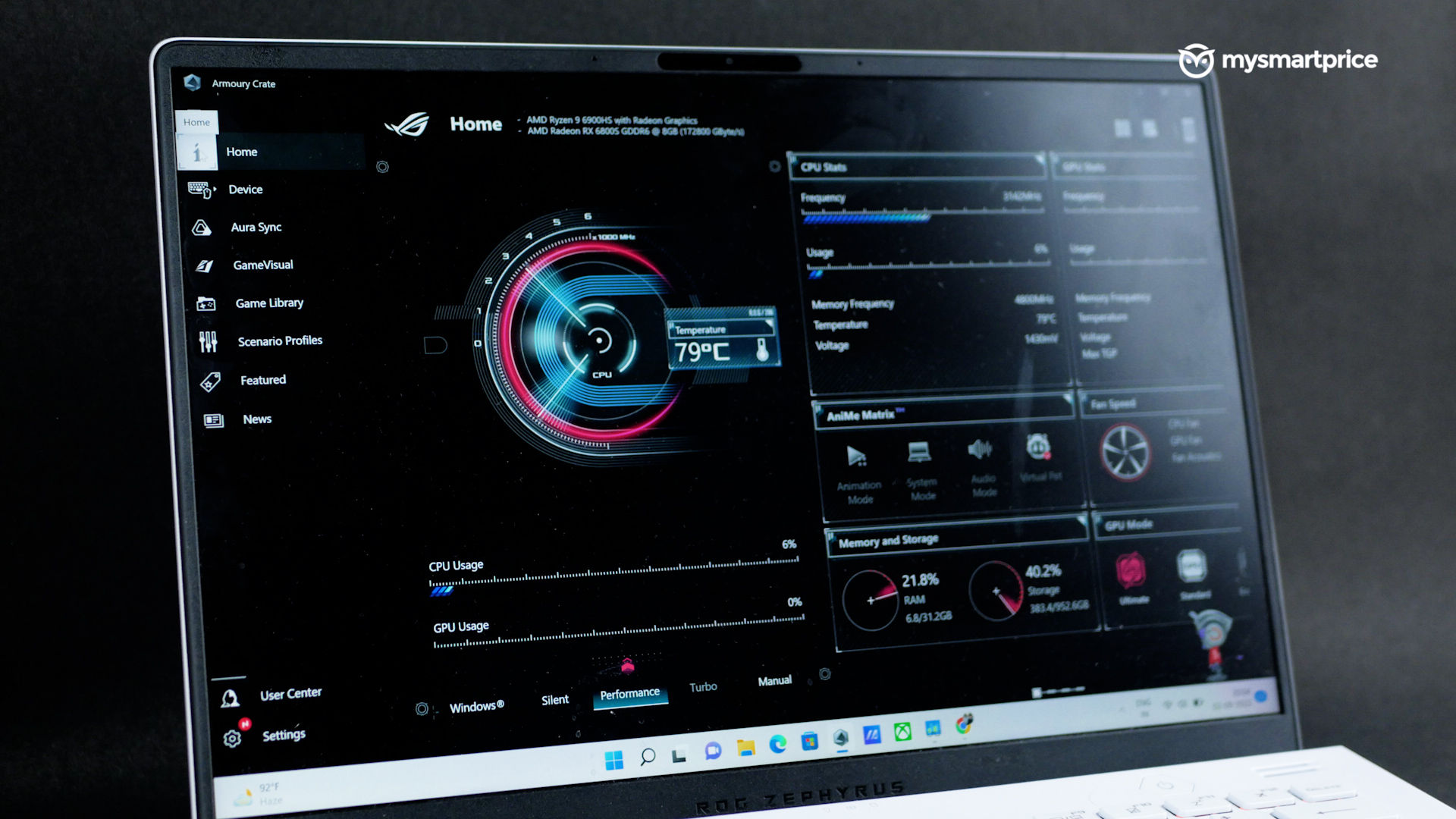 As usual, you have the Armory Crate pre-installed, which allows you to change your GPU mode. We had only four options – Ultimate, Standard, Eco Mode and Optimised. Switching to Ultimate means changing to the discrete GPU, which requires a restart. There are also separate performance modes that allow you to tweak the clock speed, TDP of your CPU/GPU and fan speed. As for presets, you have Windows, Silent, Performance, Turbo and Manual performance modes.
But despite a nice, beefy processor, the gaming performance doesn't quite go toe-to-toe with the best we have seen. The RX 6800S is a powerful GPU, but it's not as optimised for games as Nvidia GPUs are now.
We ran nearly all of our games mentioned below at High graphics presets, and here's what we found:
Apex Legends ran at an average fps of 106, and the gameplay was mostly smooth, with some intermittent stuttering. CS:GO averaged around 200fps, but in close combats, it would often drop down to 185. The laptop did get toasty but wasn't spewing fire while playing these.
Dying Light 2, a graphically taxing game, averaged around 68 with ray tracing and FSR disabled. With them turned on, the game averaged at 30fps until it crashed. The area around the media controls got extremely hot while playing, and the palm rest, too, got slightly toasty.
We also played the recently-launched Marvel's Spider-Man Remastered on the G14, and it ran at 80fps, which was respectable. Finally, God of War (2018) could manage 83fps and would sometimes go down to 51fps in some heavily rendered scenes.
These figures aren't bad by any means. In fact, for its price and size, it functions well. It's just that the use case is more work-oriented than gaming.
In terms of GeekBench v5, it managed a score of 1570 and 9509 in single-core and multi-core tests, respectively. In 3DMark's TimeSpy Extreme test, the laptop was able to churn out a score of 4259. Both of these are extremely good figures, especially for a laptop this portable, proving the fact that the G14 can be a great fit for editing and content creation duties.
We would like to point out the Wi-Fi performance of the G14. Although the MediaTek 7921 is Wi-Fi 6-capable, it is unreliable. We had to replace our review unit because we were getting dismal speeds of 4-6Mbps on a 200Mbps wireless connection. The replacement unit gave us good speeds, but only when it was connected to power or when a higher performance mode was selected. It turns out there are quite a few users facing the same issue on Reddit. Both units worked fine when connected via ethernet, but you can't carry around a dongle and a cable everywhere, right?
Also, because it's a content creator's machine, we sorely missed a full-sized SD card slot which eliminates the need for carrying around an adapter.
Asus ROG Zephyrus G14 Review: Battery life
Both, our first review unit gave us around 6 hours of battery life consistently when the power mode was set to Silent or Windows. The replacement initially gave us similar battery life, but within a couple of weeks, it dropped to a couple of hours. Charging remained quick on both laptops; it took about an hour to entirely charge the battery from zero per cent.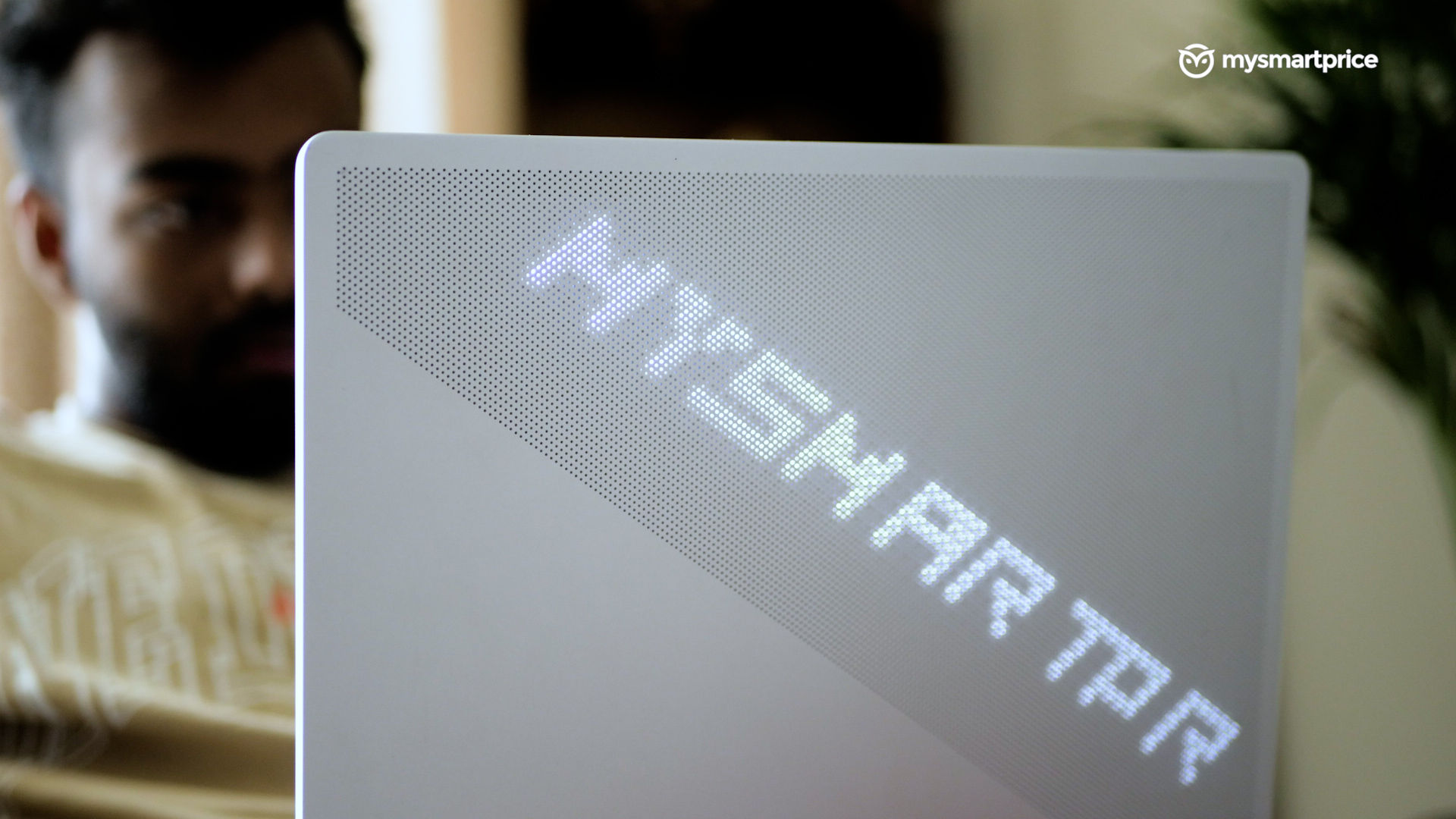 So, our charging data is inconclusive, going by the review units we received. Also, while we like the 240W charger, it comes with a large 15A plug, which can be inconvenient if you're stepping out. Most office or public charging points use 5A sockets, so you will have to carry an adapter around. Nevertheless, it's not as heavy as the chargers of other gaming laptops we have seen.
Alternatively, you can charge the G14 with a USB-PD compliant charger, but that maxes out at 100W. So, you get slower charge times and can't game smoothly on it because it nerfs the wattage being delivered to the CPU and the GPU.
Asus ROG Zephyrus G14 Review: Verdict
The ROG Zephyrus G14 has a huge advantage to its name – there aren't a lot of options in the market that can do what it does, and that is providing a ton of performance in a relatively slim and small footprint. It also allows you to express yourself with its AniMe Matrix display and has a really nice build.
Sadly, we can't say much about the battery life and Wi-Fi performance because we had been unlucky with the pre-production units.
The Rs.1,46,990 starting price can be a bit steep initially, but it also caters to a very specific crowd. The nearest alternative, with similar portability to performance ratio, is the Alienware x14, which also starts at Rs. 1,58,590 with an inferior Intel i5 12500H CPU. All in all, the G14 is the perfect laptop for power users who prefer Windows laptops over MacBooks.