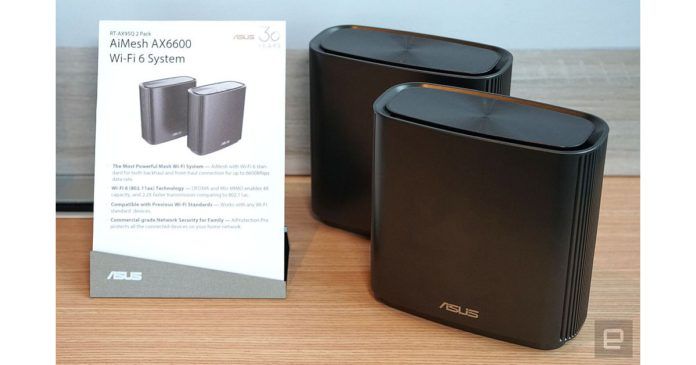 The AiMesh AX6600 is the latest entry in ASUS's line of Wi-Fi 6 compatible routers. The AiMesh AX6600 bears a rather minimalist design, with each unit housing all the antennas on the inside. Each AiMesh AX6600 kit ships with two physical units, and each unit houses a total of six antennas with two diagonally placed in the middle to help boost reception.
The AiMesh AX6600 mesh router has a speed of 6600Mbps. It supports a tri-band Wi-Fi system that connects via 2.4GHz, 5GHz-1 and 5GHz-2 bands and 2.5Gbps network interface. For the 2.4 GHz and 5 GHz-1 bands, the mesh system makes use of a BCM6755 processor from Broadcom. This is a 64-bit quad-core CPU that supports two channels of 2×2 802.11ax. Meanwhile, the 5GHz-2 band uses the BCM43684 CPU that supports four 802.11ax speeds up to 4.8Gbps. The router also supports OFDMA and MU-MIMO technologies. With Wi-Fi 6, this router allows for faster speeds thanks to more efficient handling of data transfer across multiple devices.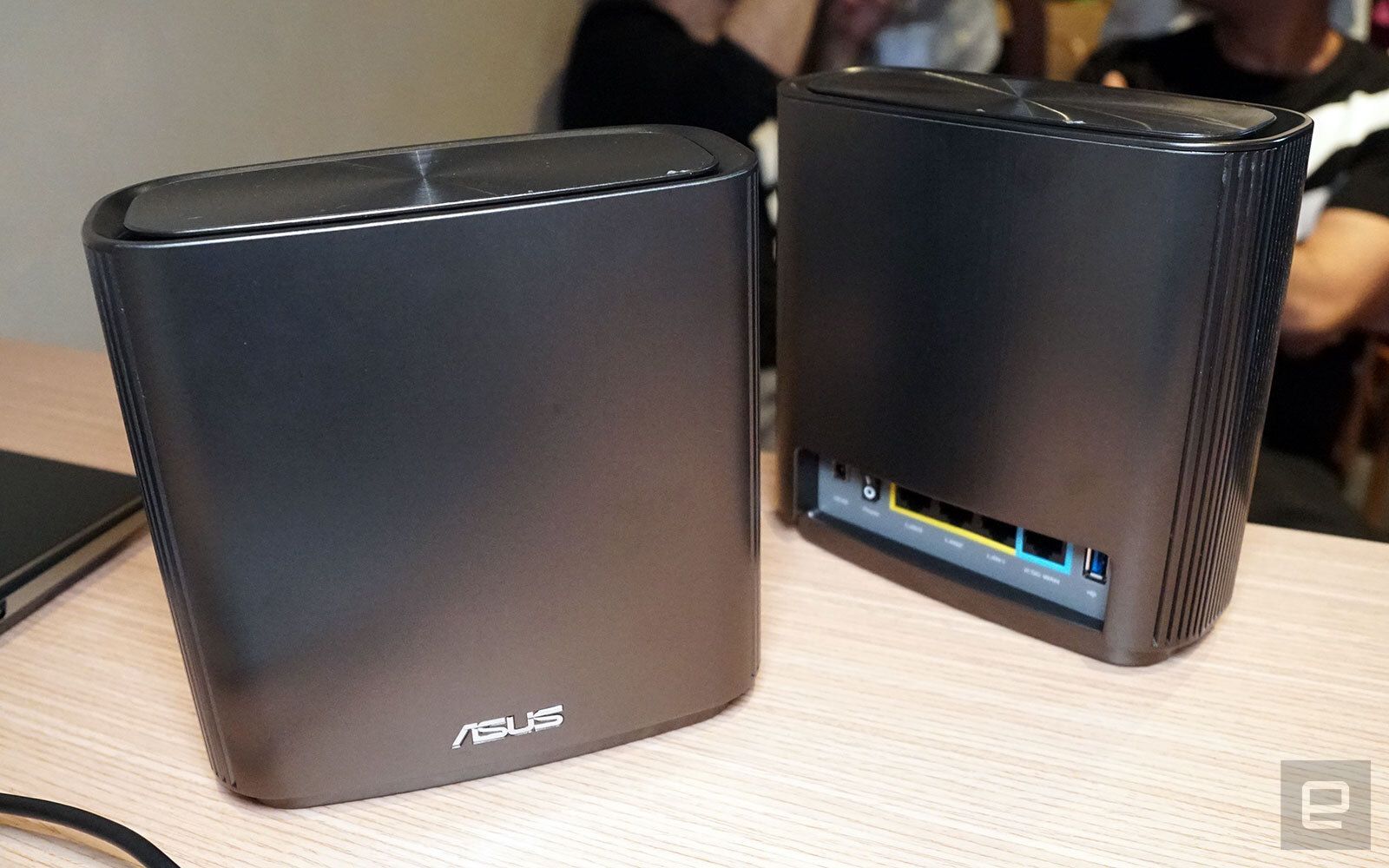 All of this makes the AiMesh AX6600 considerably faster than its predecessor, the AiMesh AX6100. Furthermore, the new router system makes use of Wi-Fi 6 for both backhaul and front-haul connections, while the previous model could only support backhaul. The ability to use any ASUS AiMesh product as a node to further extend network makes this one of the fastest and most versatile systems the brand has offered. ASUS offers an easy to use app which allows all these different routers to pair with each other.
The back of the AiMesh AX6600 offers a 2.5G WAN port along with three LAN ports and a USB port. ASUS also provides its AiProtection Pro router security software that is capable of real-time malware detection. The software also offers handy parental controls.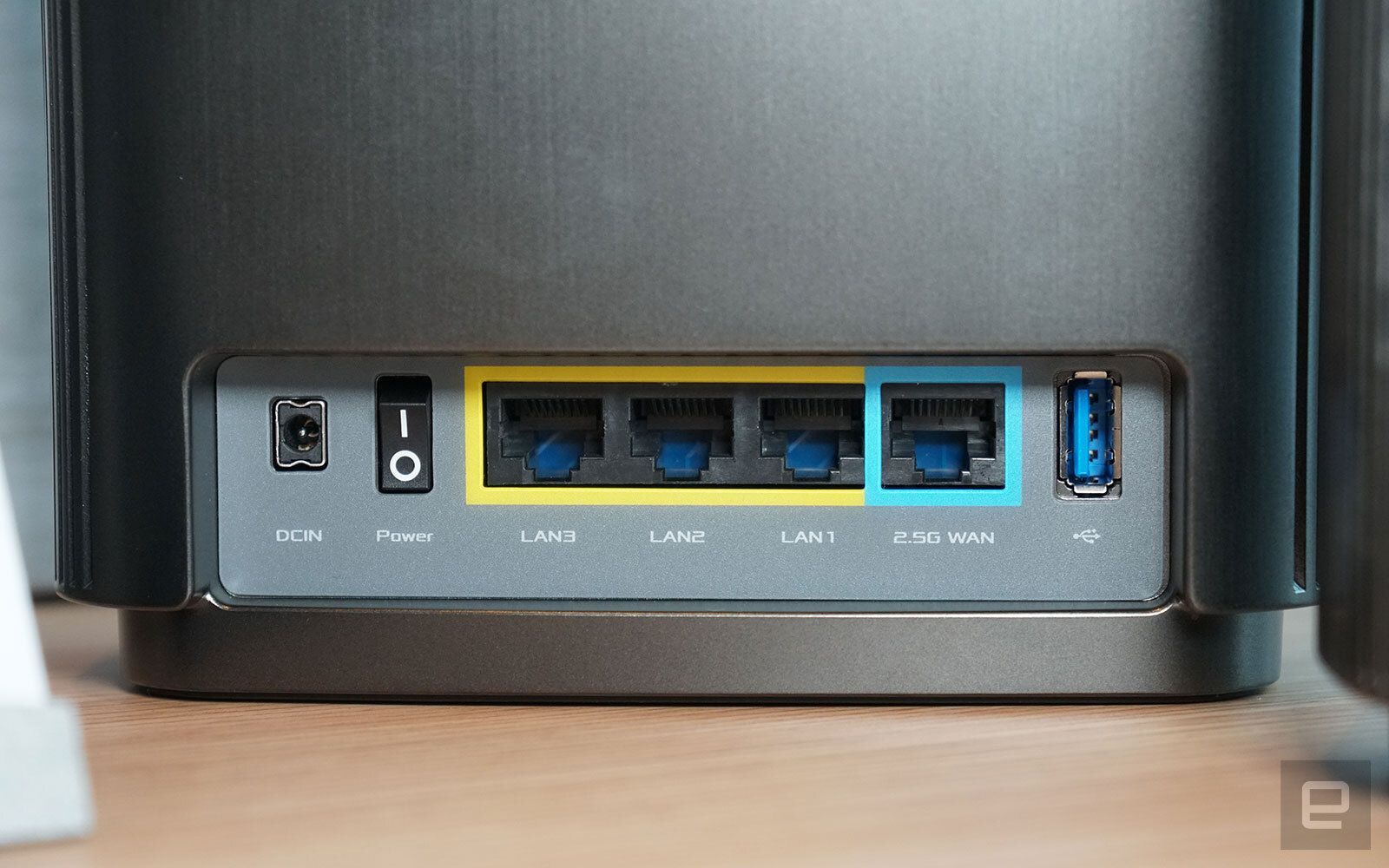 The pricing for the AiMesh AX6600 is yet to be announced. The router system is said to ship sometime in Q3 of this year.