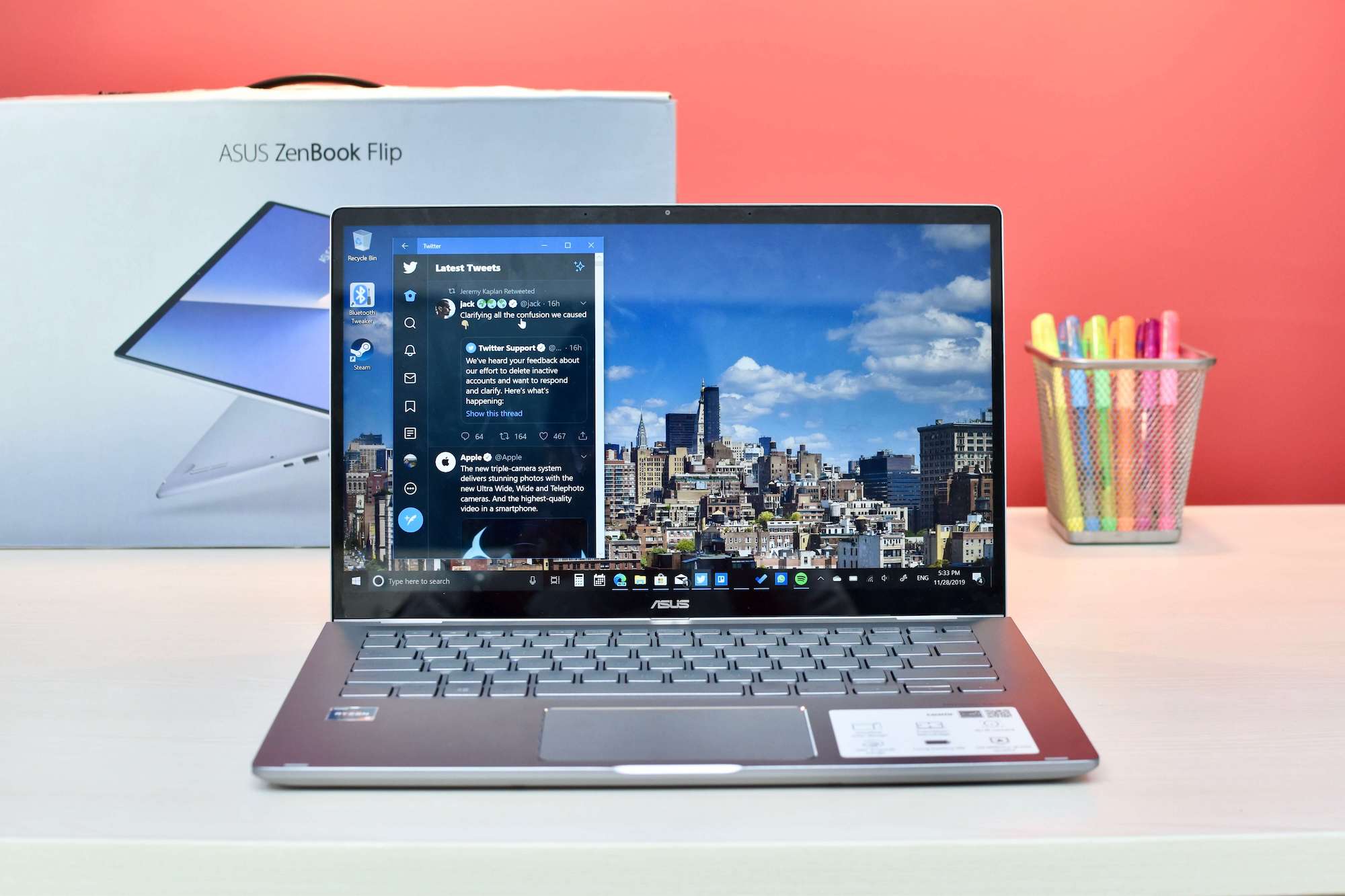 First-gen AMD Ryzen mobile CPUs made it to the market in 2018, and it was followed up by second-gen Ryzen processors in 2019. While AMD was killing it in the desktop space, the company still has to prove itself in the mobile space, especially when it comes to connectivity and power efficiency.
The Ryzen second-gen CPU lineup for laptops uses a refreshed Raven Ridge architecture and it uses 12nm process. One of these new processors is used in ASUS' ZenBook lineup. We got our hands on the ASUS ZenBook Flip 14, a convertible laptop that uses AMD's Ryzen 3500U or Ryzen 3700U CPU, depending on the variant.
Priced at Rs 64,990, the ASUS ZenBook Flip 14 offers a 14-inch touchscreen display in a convertible form factor. It is equipped with AMD's second-gen mobile Ryzen 5 APU (3500U), 8GB DDR4 RAM, 512GB PCIe SSD, a backlit keyboard, a Windows Precision trackpad, plenty of ports, and a promise of up to 9 hours battery life.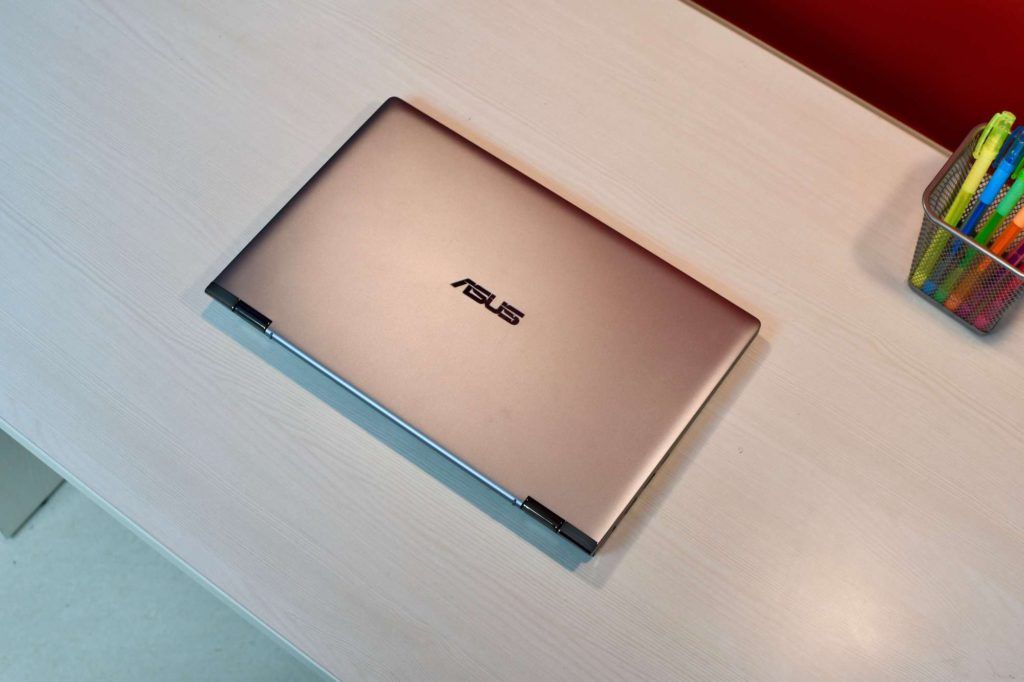 Can this AMD Ryzen powered convertible thin-and-light laptop match its Intel-powered siblings in terms of performance, battery life, and value? Let's find that out in our review along with other aspects of the laptop.
Design & Build Quality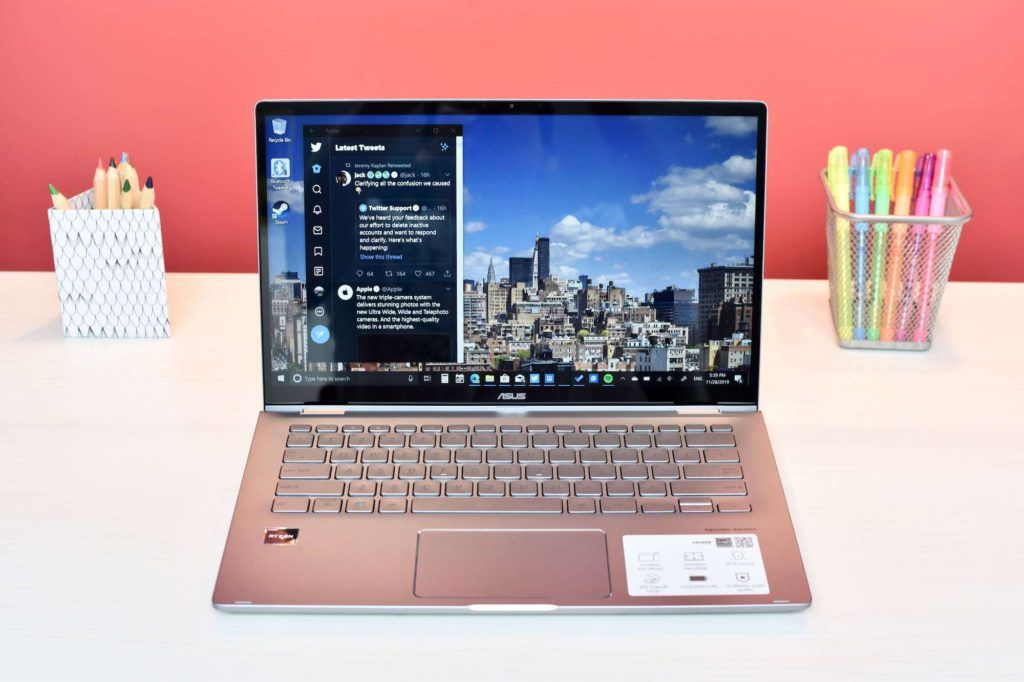 ASUS makes one of the best-looking thin-and-light laptops, and the ZenBook Flip 14 is no different. There's a small indent on the bottom lip of the laptop, so opening the lid is a bit easier. The lid feels a bit tight, so opening it can sometimes be a chore. The laptop's 360-degree 'ErgoLift' hinge allows the screen to be folded all the way back to convert the ZenBook Flip 14 into a tablet.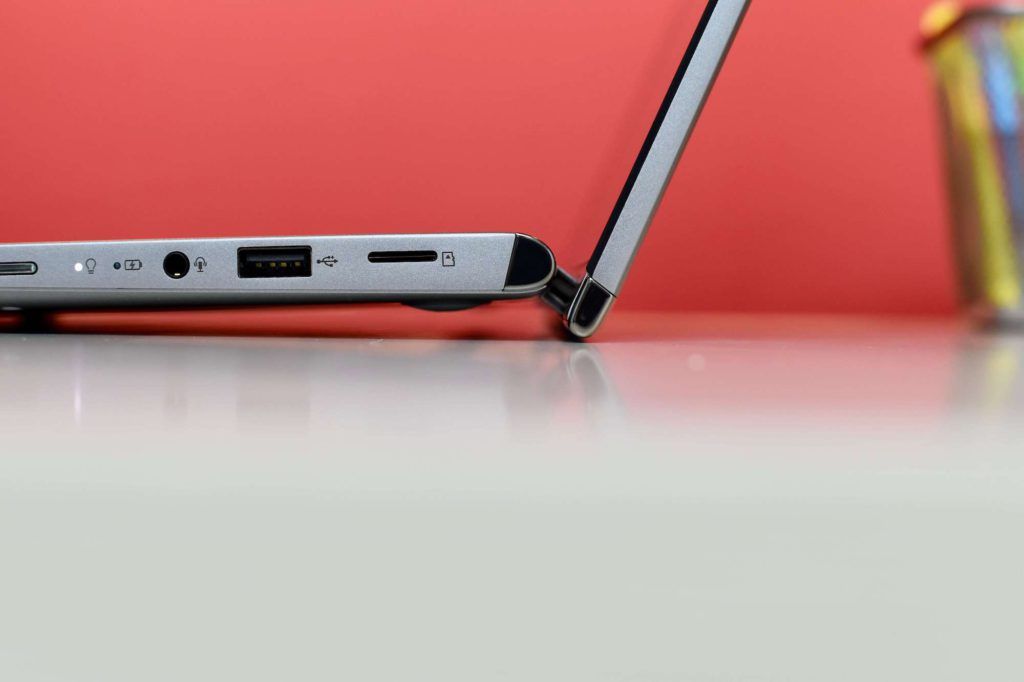 ErgoLift is just a fancy name that ASUS gave to its hinge mechanism that lifts up the base of the laptop a little when you open the lid. It improves the airflow and sets up the keyboard at an angle that makes it easy to type on, but it also makes the laptop slide off easily on smooth surfaces.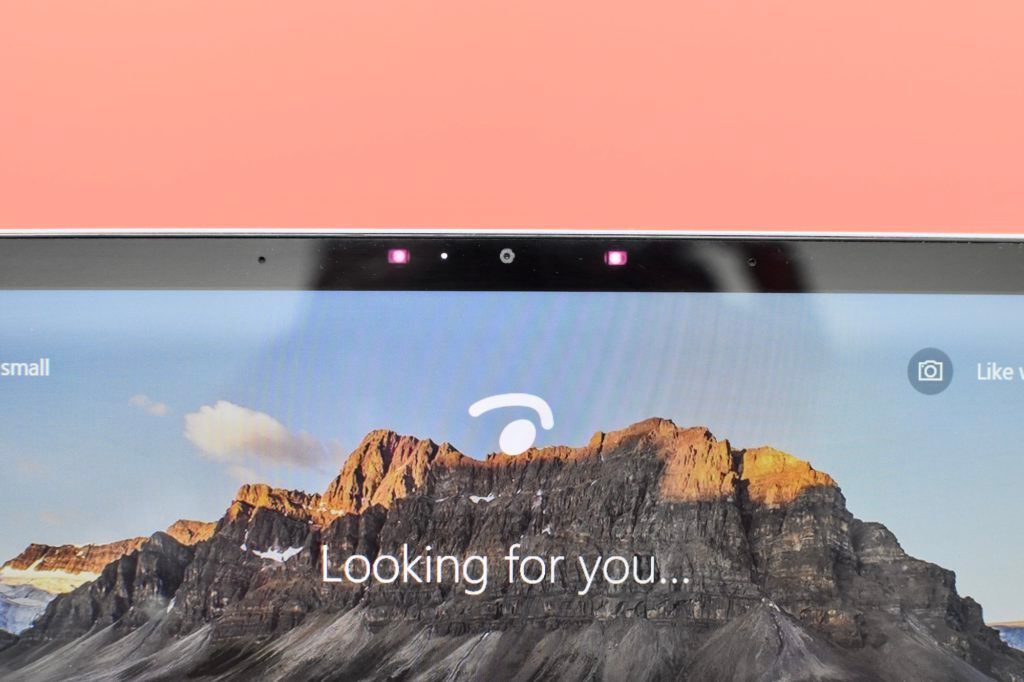 The bezels around the screen are quite thin. Above the screen, there's a Windows Hello compatible IR camera, and it works fine most of the time, unlike the one the ZenBook Duo UX481FL (Review), which died on me after a few days. There are a backlit keyboard and a multi-touch trackpad. More on those in the Keyboard & Trackpad section.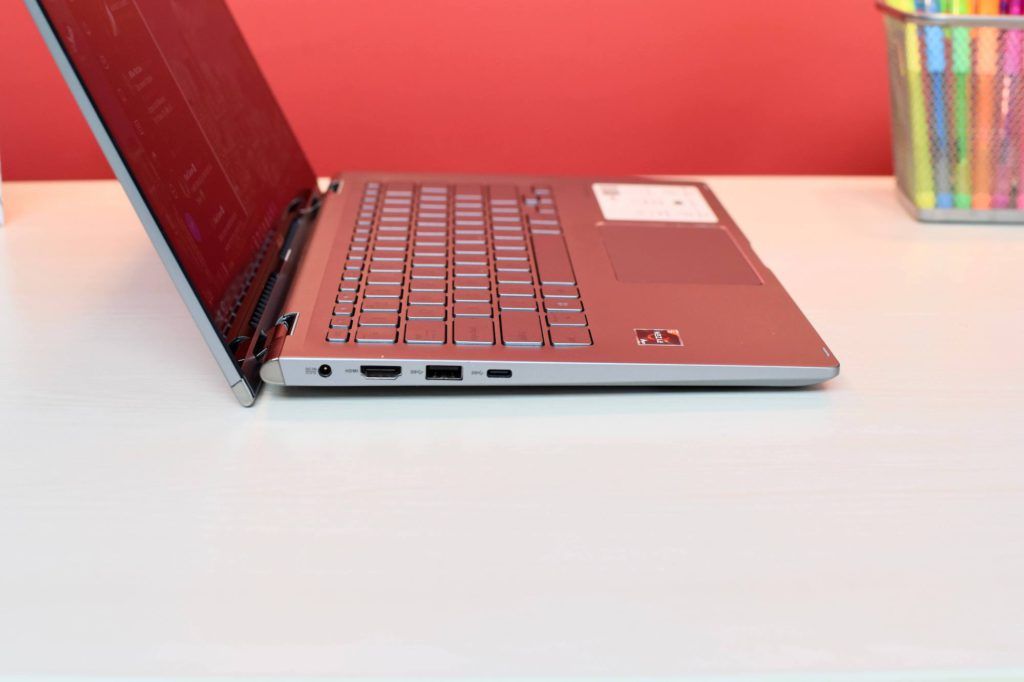 The laptop has enough ports in spite of its compact size. There is a microSD card slot, a full-sized USB 2.0 port, and a headphone+microphone combo jack on the right. The power button is on the right side so that you can wake up/sleep the laptop even when it's in the tablet mode. On the left side, you'll find a full-sized HDMI port, a USB 3.1 Type-A port, and a USB 3.1 Gen 2 Type-C port, and the charging port. The Harman Kardon-tuned loudspeakers are on the bottom of the laptop, towards the right and left sides.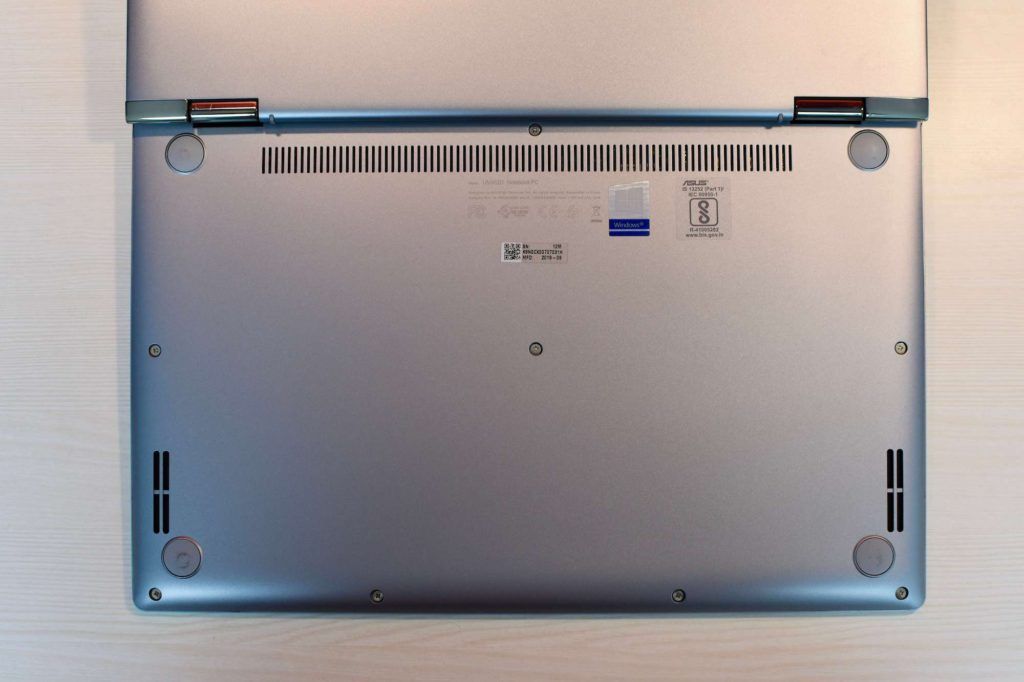 The build quality of the ZenBook Flip 14 is pretty good. There's very little flex in the lid and the keyboard.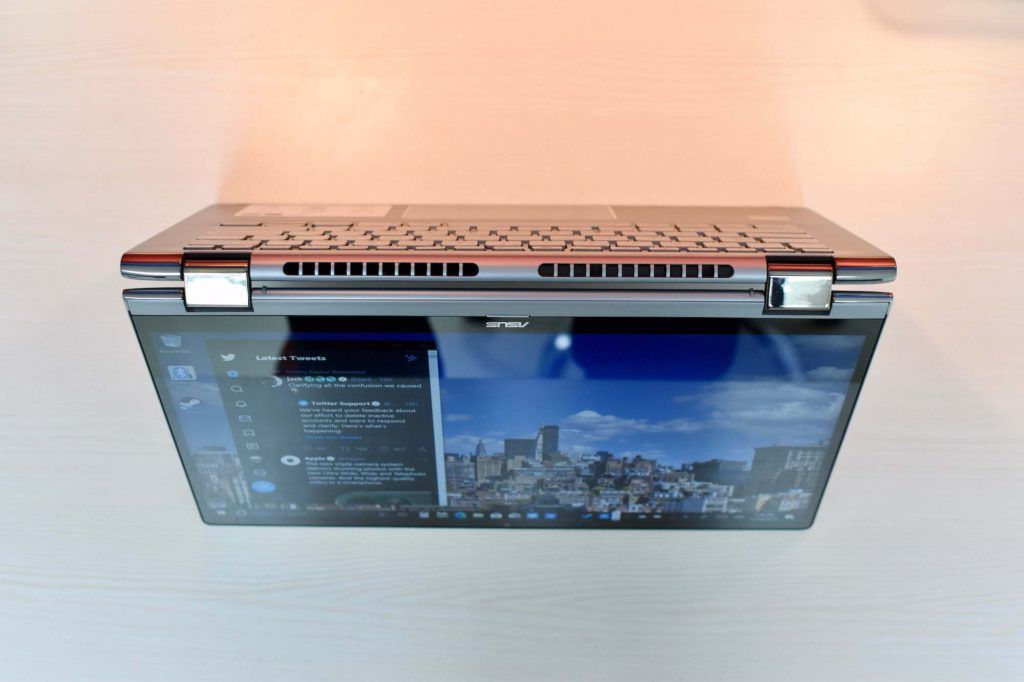 Screen & Stylus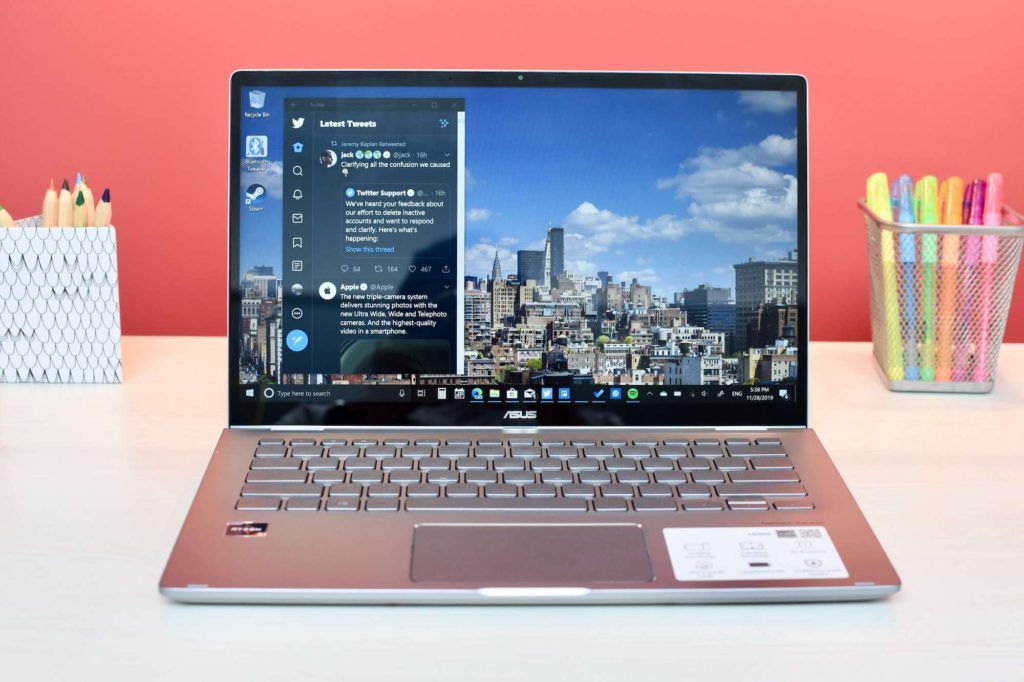 The 14-inch touchscreen IPS LCD panel used in the ZenBook Flip 14 has Full HD resolution, which means it is sharp enough for most work cases. ASUS claims that it can cover 100% sRGB colour gamut and has 178-degree viewing angles. Colours appear a bit muted and that is due to lower than average contrast ratio.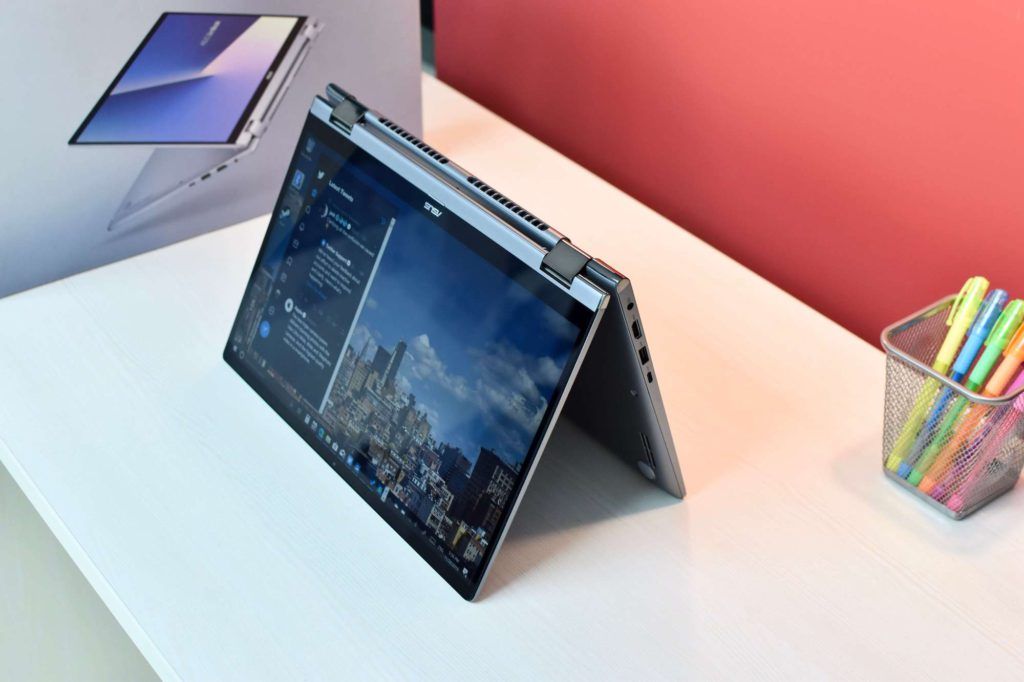 The peak screen brightness is somewhere around the 300 nits mark, which is bright enough in indoor settings, but as soon as you move out, you'll long for a brighter display. In my experience, you would need at least 400 nits of brightness to be able to work outdoors, under the sun. My 500-nit MacBook Pro screen does well outdoors in spite of its glossy and reflective glass.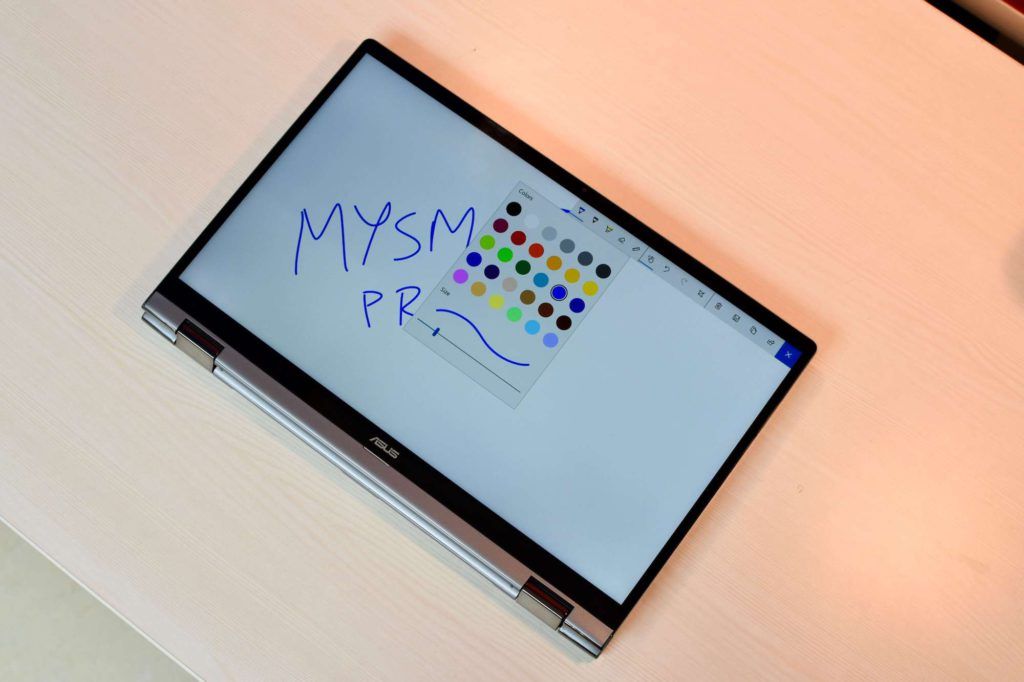 Now let's talk about the touchscreen part of the display. It's a 2-in-1 laptop, and it can be folded outwards to turn into a tablet. You can use it in the tent mode to watch videos or use it in full tablet mode to browse the web.
ASUS also bundles an active capacitive stylus (called ASUS Pen) which can measure 1024 levels of pressure. If you're into the creative space where you are required to draw or sketch, you might want to know just how good the stylus is and if you would still need to use a Wacom drawing pad. Well, the accuracy is pretty good but there's definitely some response time delay. If you're a professional, you might prefer your drawing tablet to the laptop's touchscreen and stylus.
Keyboard & Trackpad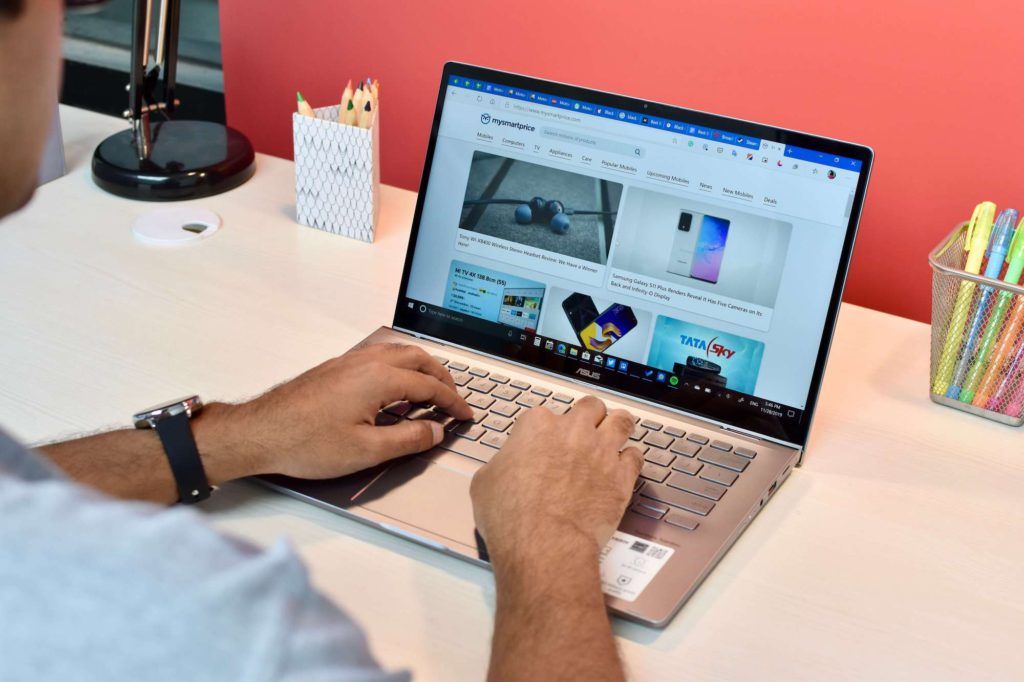 It's so easy to have a simple keyboard layout on a laptop, but I don't know why so many brands fail in that regard, and it makes me mad when they fiddle with the placement of standard keys or make them too short to accommodate other things. Thankfully, the ZenBook Flip 14 gets the keyboard layout and size right. And, it's a backlit keyboard. So if you're someone like me who has to work in dark rooms during the night without waking up the kid or others, the ZenBook Flip 14 would suit you well.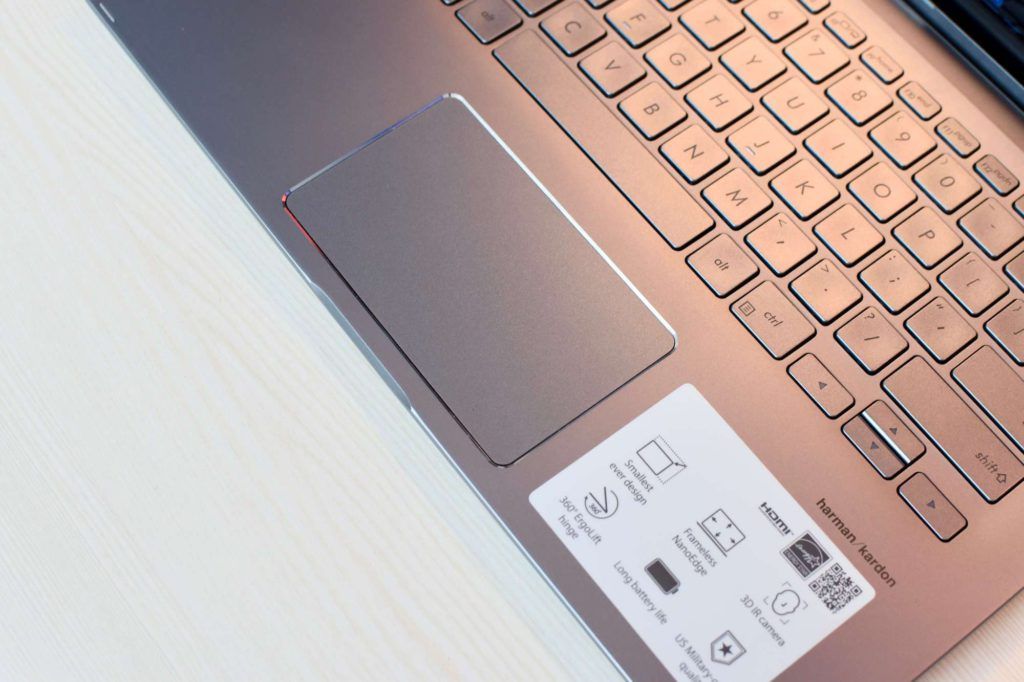 ASUS uses Windows Precision Trackpads on most of its laptops, and it did the same with the ZenBook Flip 14, too. The tracking accuracy is pretty good and so are multi-finger gestures. However, it is still not as good as trackpads that Apple used on even its older laptops. The cursor slips sometimes. The size of the trackpad could have been bigger, too.
Performance & Software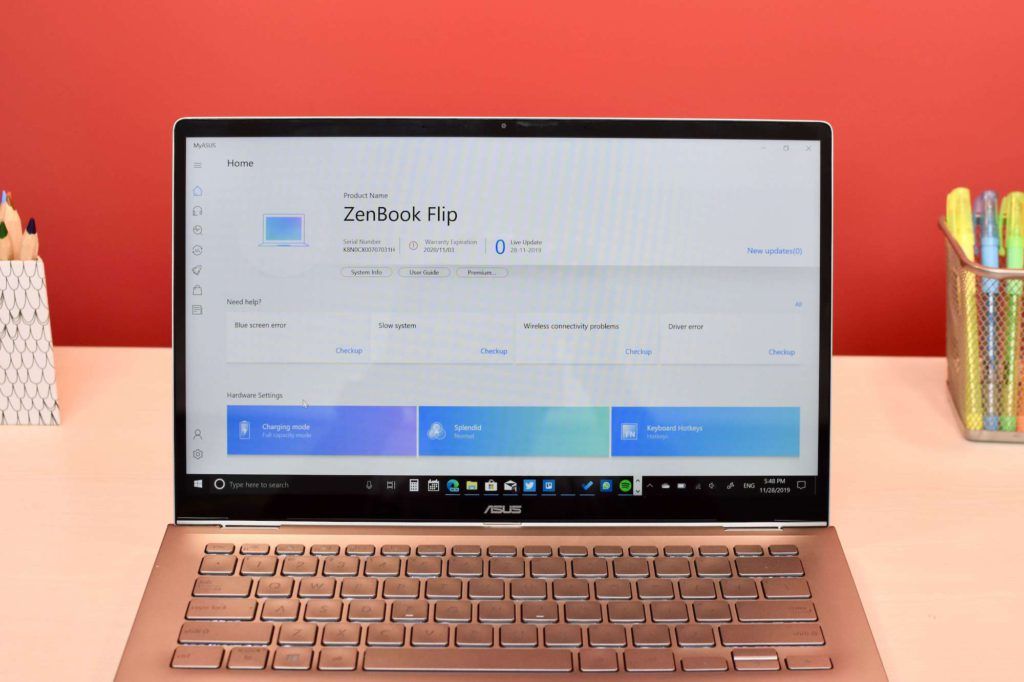 The Ryzen 5 3500U is a 12nm CPU with four cores and eight threads. It has a base clock of 2.1GHz and a boost clock of 3.7GHz. It has integrated Vega 8 graphics, too. There's 8GB 2400MHz DDR4 RAM and 512GB NVMe PCIe SSD. The laptop also features dual-band Wi-Fi ac and Bluetooth 4.2.
ASUS ZenBook Flip 14 Ryzen 5 Performance Benchmark Scores
The AMD Ryzen 5 3500U CPU competes with the Intel Core i5 8250U. The single-core performance of the Intel CPU is still better, and I hope the Ryzen 4000 series does a better job than Intel's 10th Gen CPUs. In multi-core CPU tests, the Ryzen 5 3500U does better than the Intel CPU. Usual day-to-day tasks shouldn't be an issue at all, and the Ryzen 5 3500U is a powerful CPU for most tasks.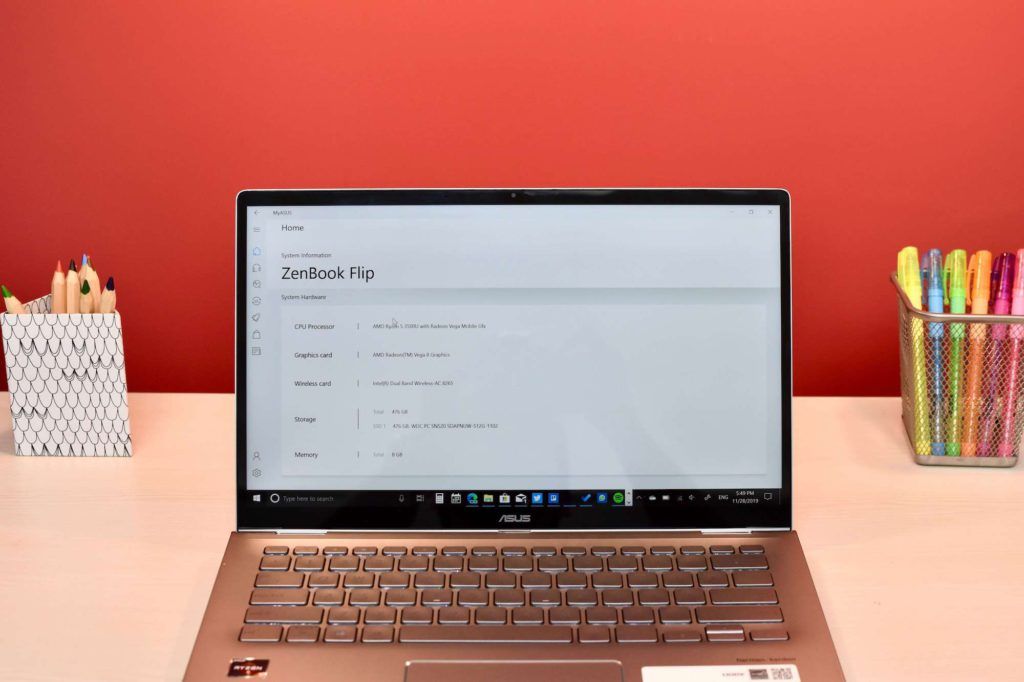 The integrated Vega 8 GPU is good enough to run most e-sports titles at 60fps or above with medium graphics settings. I was able to play CS:GO quite comfortably on the ASUS ZenBook Flip 14 with smooth 60fps+ frame rates. I would rate the Ryzen 5 3500U as a slightly better processor than the Intel Core i5 8250U due to its better multi-threaded performance and better GPU performance. Whether you're running office tasks, web browsing, coding, or watching movies, the ZenBook Flip 14 should be able to satisfy you.
ASUS ZenBook Flip 14 Ryzen 5 - MyASUS App
Coming to the software part, the laptop comes pre-installed with Windows 10 Home 64-bit. There's some bloatware in the form of anti-virus software. The MyASUS app offers complete information about the laptop's software and hardware aspects. You can even troubleshoot for problems in your laptop using this MyASUS app.
Battery Life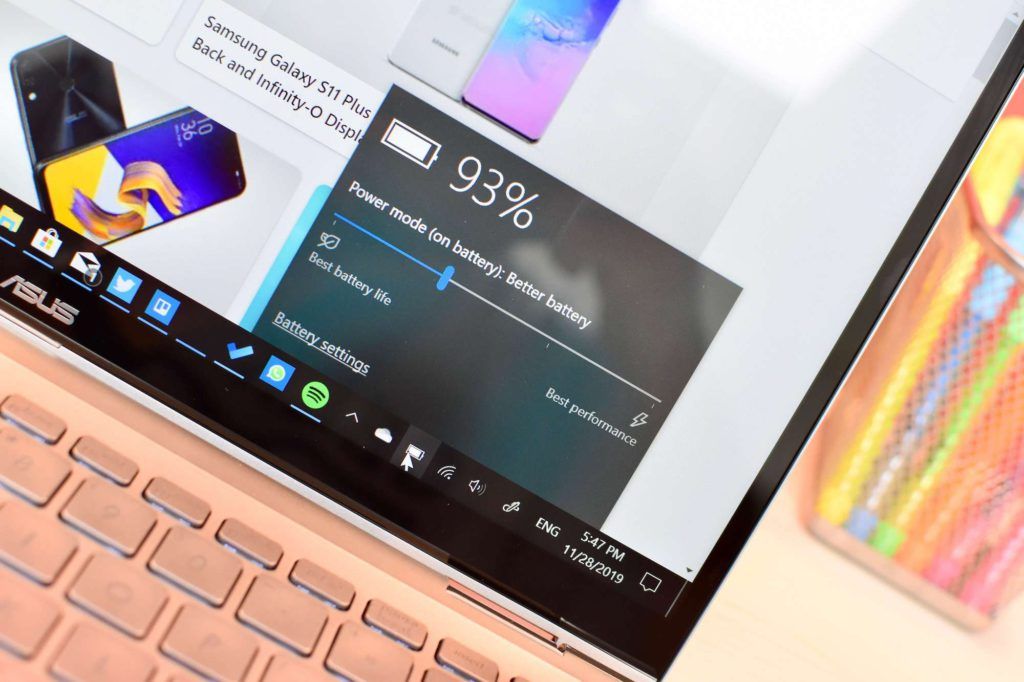 The 42WHr battery inside the ZenBook Flip 14 is claimed to offer up to 9 hours on a single charge. In reality, though, it only lasted 4-5 hours with my usual workflow. You should expect the same. I had set the brightness to a comfortable 70% in most cases unless it was dark in the night.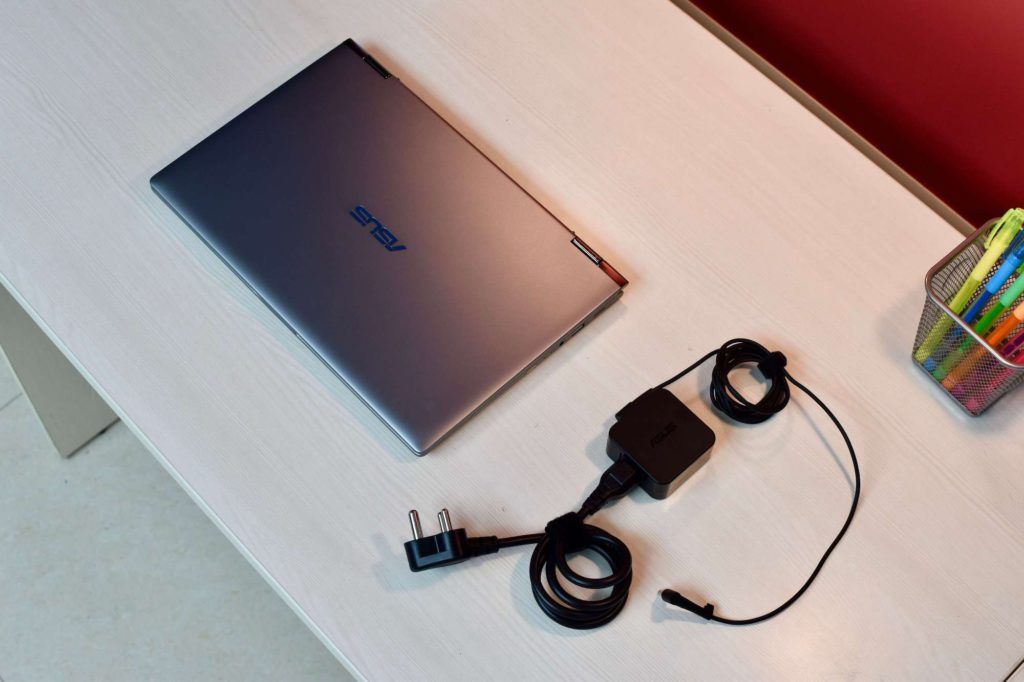 The battery life is slightly lower than an average thin-and-light laptop that we have reviewed in the past, featuring an Intel processor. The 45W DC power adapter charges the laptop within two hours. The power brick is compact, and it should be an issue to carry the charger around.
Should You Buy ASUS' Ryzen Powered Laptop?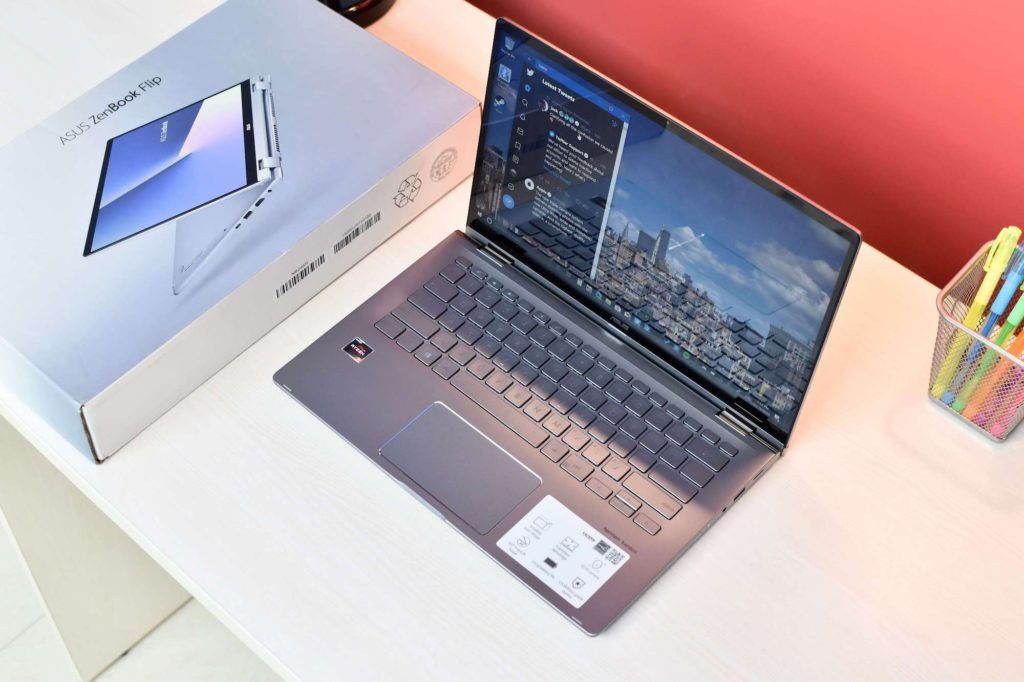 The ASUS ZenBook Flip 14 Ryzen does well in a lot of areas, including design, portability, performance, utility, and value. AMD still needs to improve the power efficiency of its Ryzen processor as similarly specced laptops from ASUS with Intel CPUs have an average of 20% longer battery life. While battery drain during idle state or with low processing needs wasn't any different than Intel-powered laptops, the battery drain was comparatively higher while performing heavy tasks.
The laptop has a nice and clean design, a decent screen and keyboard, IR camera for Windows Hello authentication, and fast performance. You can play some games, too. The ZenBook Flip 14 also has enough ports to satisfy most users. The laptop can be converted into a tablet and it ships with a capacitive stylus for drawing and sketching.
It is priced at Rs 64,990, and we think it's a fair price for what's on the offer. However, it could do with a brighter screen, a louder speaker, and better battery life to be able to be our go-to 2-in-1 laptop recommendation in its price segment.
ASUS ZenBook Flip 14 Ryzen 5
₹64,990
Design, Build Quality, & Ergonomics
8.0/10
Keyboard & Trackpad
7.0/10
What Is Good?
Clean design, good build quality.
Convertible design for more utility. Ships with a stylus.
Backlit keyboard.
Windows Hello IR webcam.
Fast performance with Ryzen CPU.
Integrated GPU can run e-sports games at smooth frame rates.
Enough ports. There's a USB Type-C port.
What Is Bad?
Screen brightness needs to be higher.
Weak loudspeaker.
Weak loudspeaker.
No Thunderbolt 3 port.
Small-ish trackpad.