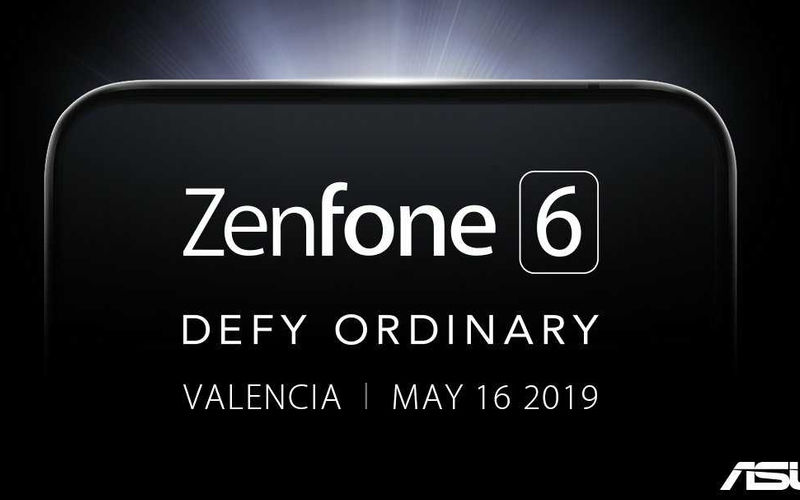 It is the month of embracing new launches in the smartphone segment. Every OEM in the industry is trying to cut in this highly competitive month of debuts, thanks to the ongoing Mobile World Congress (MWC) 2019 in Barcelona. Matching up with the big wigs like Huawei, Samsung, LG, and Sony, ASUS is also gearing up for a new phone in its every growing ZenFone lineup. The company is launching the ZenFone 6, and the date has also been revealed via its Indonesia Twitter handle. The ZenFone 6 will succeed the ZenFone 5Z. There also seems to be some ongoing confusion with the launch date as many media reports state it as May 14, 2019, while the latest tweet confirms it as May 16, 2019.
Set To Launch On May 16 Featuring Bezel-less and Notchless Design
According to a report by Lowyat, a publication owned by GSMA, ASUS has put an ad for the ZenFone 6 inside the magazine Official Show Preview for MWC by Mobile World Live. In the advertisement, it is stated that the ZenFone 6 will launch on May 14, 2019, in Valencia, Spain. The ad also shows the ZenFone 6 vaguely hinting at its bezel-less display and punch-hole display.
Until a few minutes back, there was no official announcement concerning the ZenFone 6 from ASUS. However, ASUS Indonesia took to Twitter later and posted a full-blown teaser for the ZenFone 6. Interestingly, in the teaser, it says that the ZenFone 6 is launching on May 16, 2019, in Valencia.
ASUS Hints At Pop-Up Camera?
Although quick, the teaser for the ZenFone 6 does give us another highlight. There is no notch and bezels, which means that just like OPPO, Xiaomi, Vivo, ASUS is also looking at a pop-up design. The selfie camera could very well be housed inside the slider mechanism while the rear cameras will be placed conventionally.
The pop-up slider could be like the one on the OPPO Find X or the small pop as on the recently launched V15 Pro. It would be interesting to see what ASUS presents to us with the launch of ZenFone 6.
The teaser has a caption "Defy Ordinary" at the end, which means that ASUS is all set to bring out an extraordinary phone in May 2019. The ZenFone 5Z carved success for ASUS with top-of-the-line specs and Qualcomm Snapdragon 845 SoC under the hood. We can expect the Zenfone 6 to keep up the pace. Besides, we can also expect ASUS to launch more phones alongside the ZenFone 6.
What's your take on the upcoming ZenFone 6? Share your thoughts with us in the comments below.