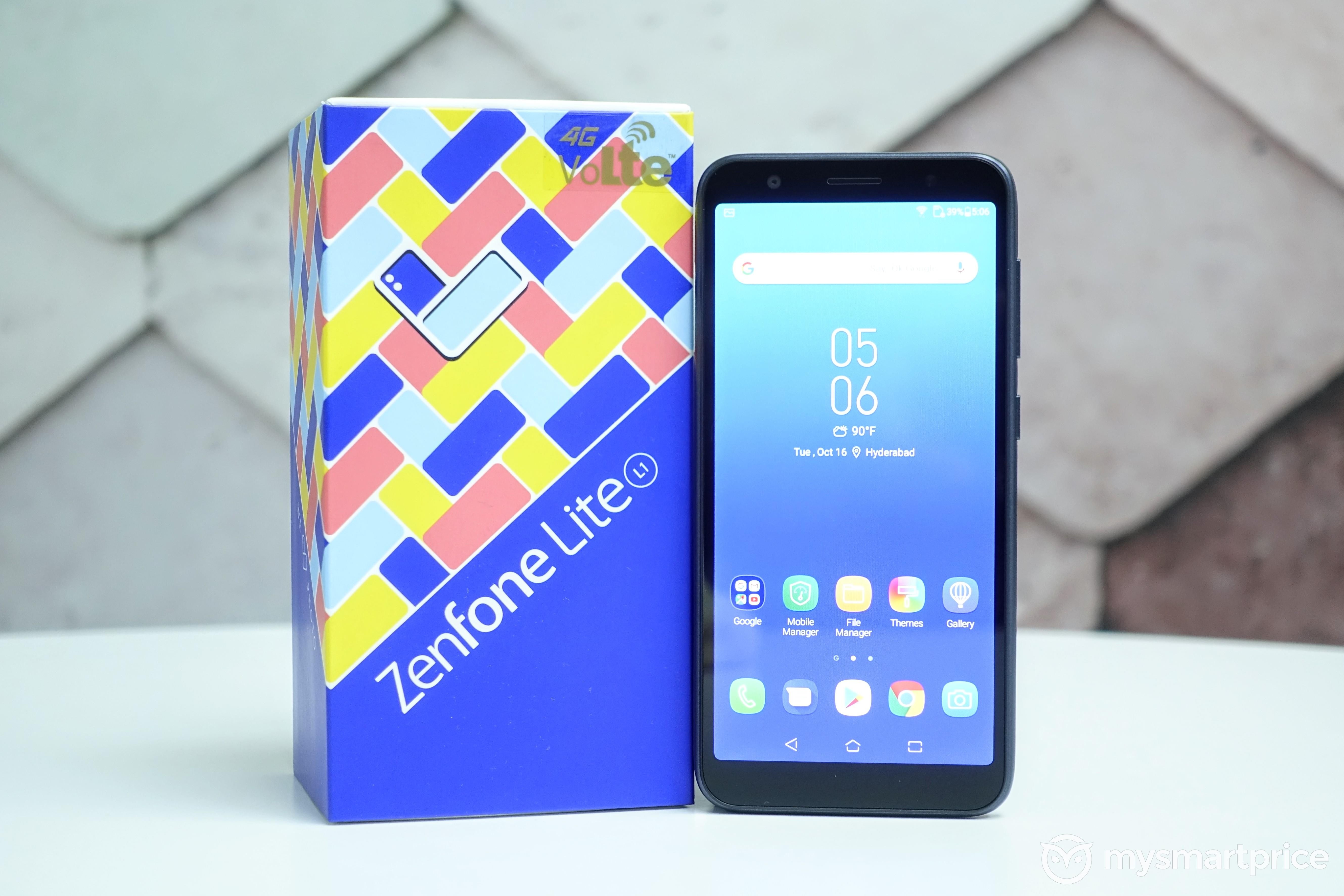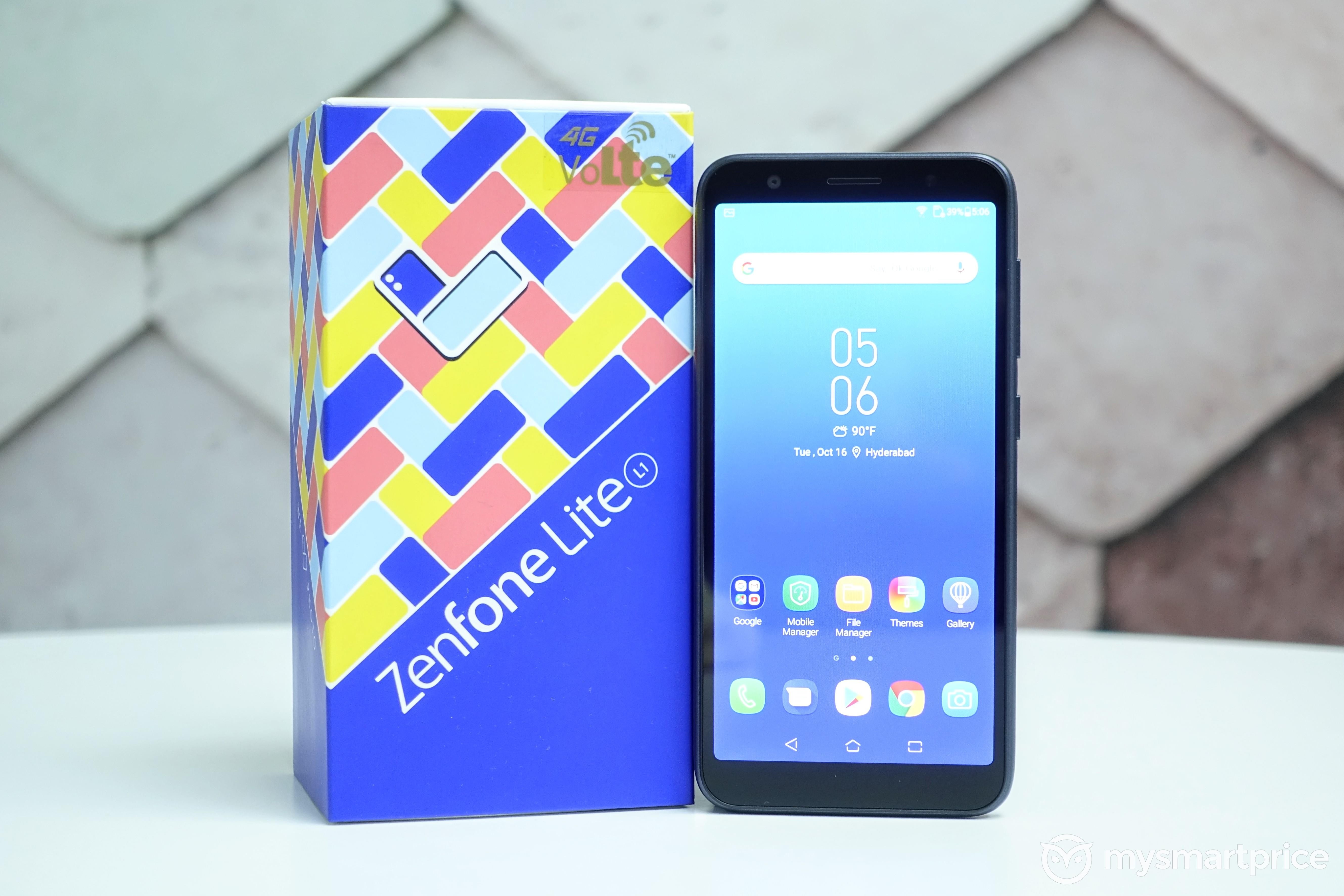 At a launch event that took place today, ASUS unveiled two new budget offerings for the Indian market. The more affordable option out of these is the ASUS Zenfone L1 which carries a modest price of Rs. 6,999. ASUS graciously sent one of these phones over, and I got the opportunity to try it out for myself over the last couple of days. In this first impressions review, we shall take a look at how much of a compelling offer the Zenfone Lite L1 can offer considering its low price tag. Let's start by looking at the key specifications of this phone.
ASUS Zenfone Lite L1: Specifications
• Display: 5.45-inch HD+ IPS (82% screen-to-body ratio)
• Network: 4G-VoLTE, Dual SIM
• Processor: Snapdragon 430
• Software: Android 8.0 Oreo, Zen UI 5
• RAM: 2GB
• ROM: 16GB
• Expandable: 256GB (2xSIM + 1xMicroSD slot)
• Battery: 3000mAh
• Camera: 5MP Front with LED Flash & 13MP Rear with LED Flash
• Dimensions: 147.26×71.77×8.15mm
• Weight: 140g
• Colors: Black, Gold
ASUS Zenfone Lite L1: Design and Display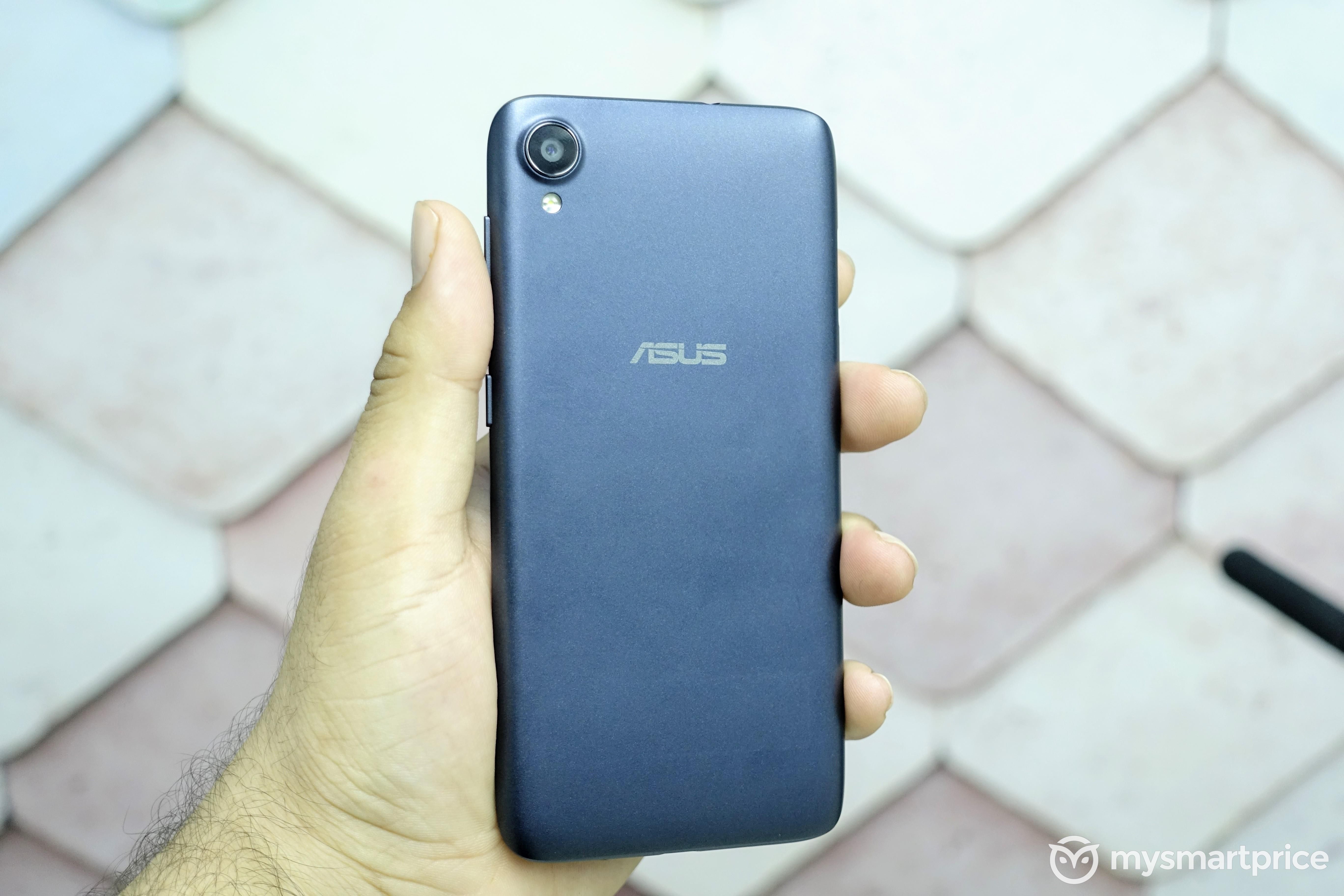 The ASUS Zenfone Lite L1 is undoubtedly an entry-level smartphone. With that said, ASUS has taken efforts to make this smartphone more presentable in this era of bezel-less handsets. Within the phone's comfortable form-factor, there is a 5.45-inch screen which manages to achieve an 82% screen-to-body ratio. Understandably, the phone offers a 1440 × 720 pixels resolution. The viewing angles seem decent, but there are some issues with outdoor visibility. With the relatively thin bezel at the bottom, ASUS has ditched the physical navigation buttons and has opted for an on-screen solution instead.
The overall construction of the device is undoubtedly plastic, but it does feel sturdy in the hand. Other than the display, the only thing you can find on the front of this phone is the earpiece, 5MP selfie camera, and an LED flash. The right side is where you find the power button and volume rockers. These buttons are pronounced and provide a decent tactile feel when pressed. The left side houses a triple card slot that supports a dual SIM + microSD card setup. The bottom is where you will find a single loudspeaker and a micro USB charging port. Meanwhile, a 3.5mm headphone jack is provided at the top. The back of the device is pretty bare except for the ASUS logo in the middle and rear shooter at the top left. There is no fingerprint scanner on the Zenfone Lite L1, but you do get facial recognition instead.
ASUS Zenfone Lite L1: Camera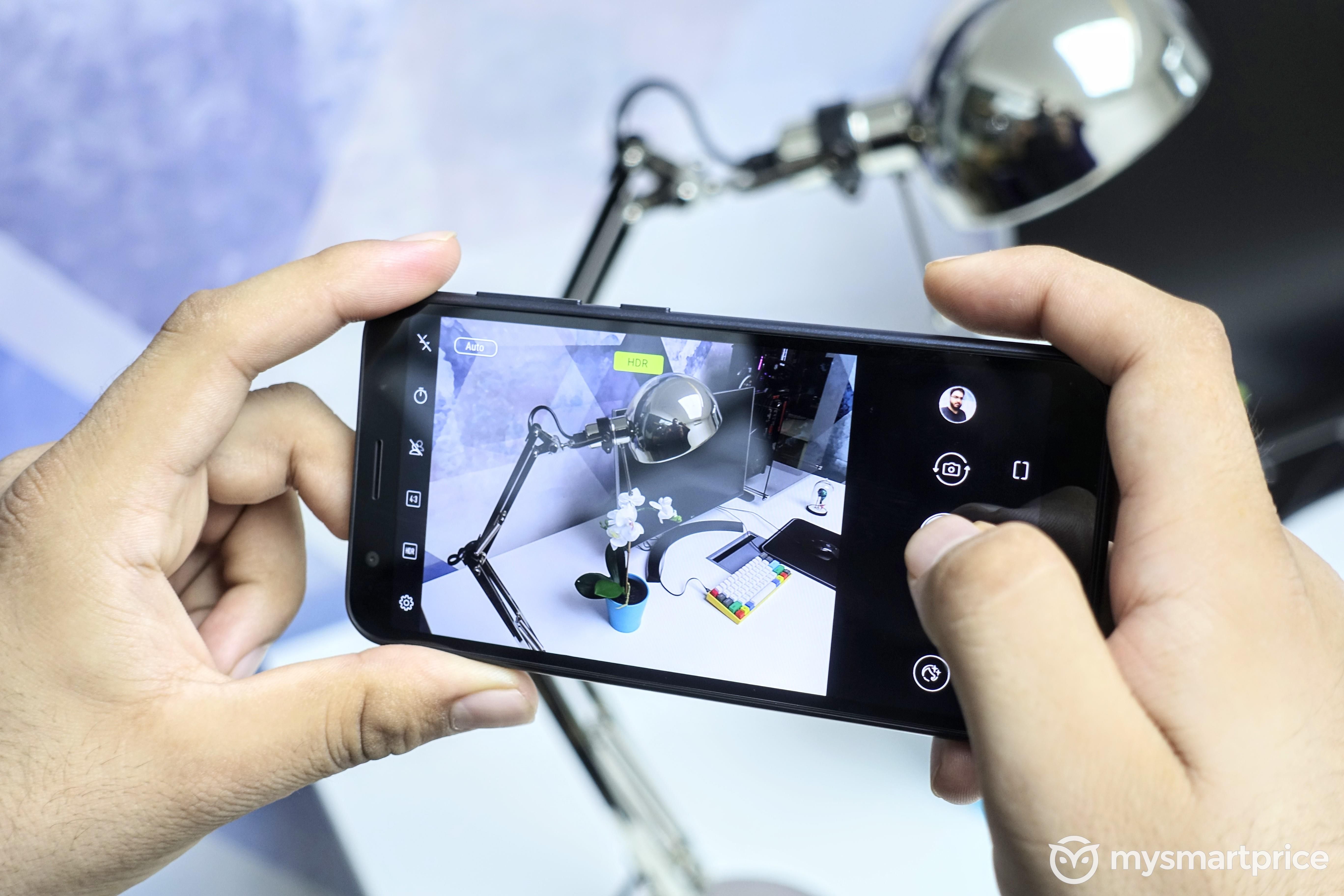 For primary imaging, the phone offers a 13MP sensor with an f/2.2 aperture. The front of the phone houses a 5MP shooter for selfies. Both cameras come with accompanying LED flash modules for better low-light photography. Both sensors also offer the standard collection of features such as HDR, Portrait, and Beauty modes. While I will save final judgment for a full review, my short time with these cameras did let me take some well-detailed shots. The colors were slightly oversaturated though, especially with the selfie shooter.
ASUS Zenfone Lite L1 Camera Samples
Portrait mode is achieved using software post-processing and is not the best out there. However, HDR does work reasonably well even if it takes a second or two to capture the image. The camera app itself is easy to use and has all the necessary toggles within the viewfinder.
ASUS Zenfone Lite L1: Performance and Software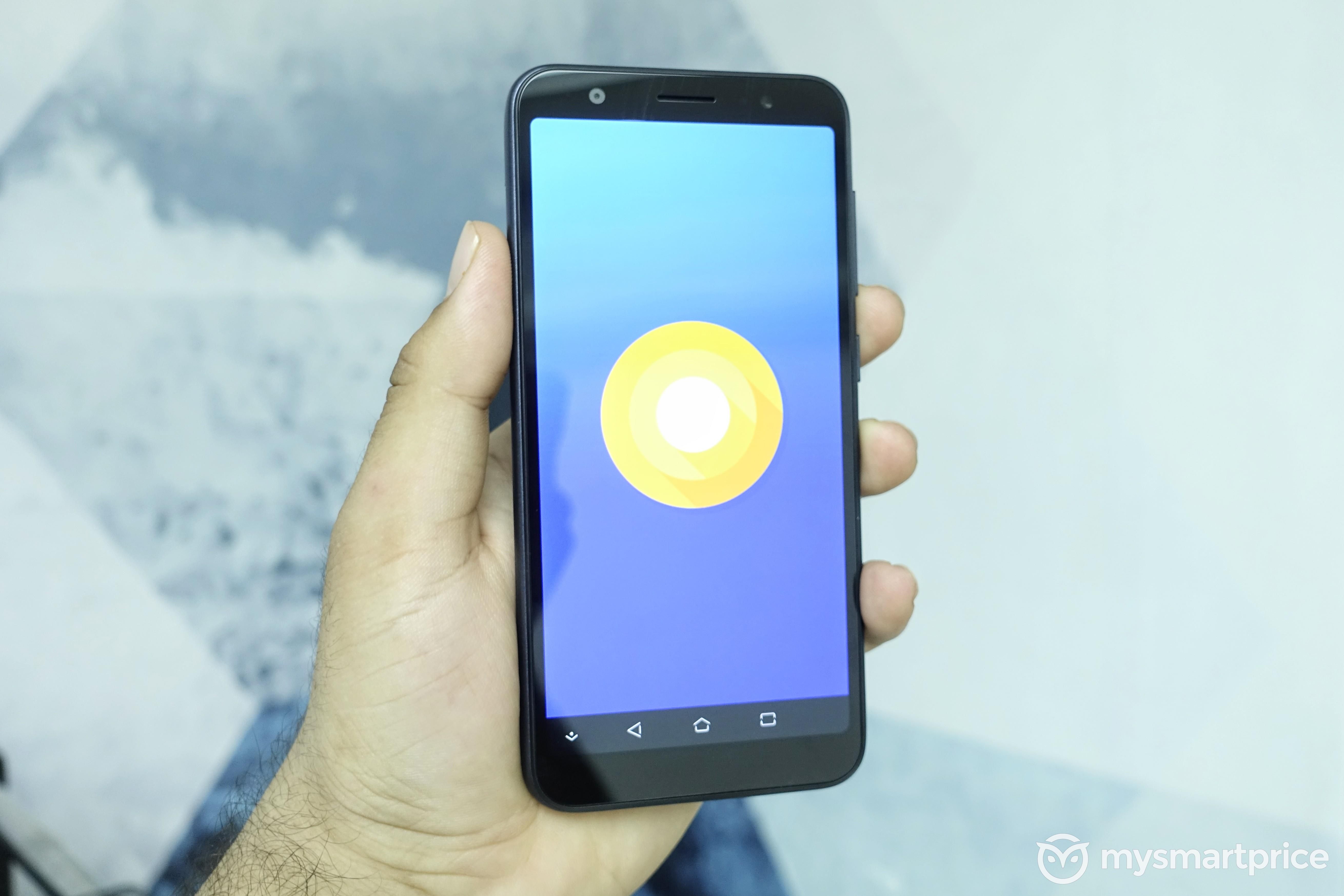 The ASUS Zenfone Lite L1 is powered by a Snapdragon 430 chipset which came out back in 2016. ASUS's decision to use such an old chipset is a bit puzzling. Regardless, you do get a relatively fresh software experience with Android 8.0 Oreo running with Zen UI 5 baked on top. My initial experience with this combination has been relatively positive so far.
In moderate and bright lighting conditions, the provided face unlock feature does work fairly well even if it takes a noticeable amount of time in some instances. The overall UI is also pretty clean. Animations and transitions perform as you would expect from a phone of this caliber. As for audio, the bottom-firing speaker failed to impress me even with the provided "outdoor mode". The audio enhancements do offer noticeable improvements with earphones over the 3.5mm port, so that's a plus.
With that said, not everything about the phone's performance impressed me. The number of unnecessary applications this phone comes with is concerning. This is especially an issue considering about half the phone's 16GB storage is already used up right out the box. Offering a triple card slot with dedicated microSD card support is a saving grace here, as expanding the storage will become a necessity for pretty much anyone who intends to use this phone.
Battery life is one aspect I plan to test out more thoroughly during my full review. The 3000mAh cell sounds promising and is on par with most other offerings from competing smartphones at this end of the market. There is no fast charging option here, but the phone does offer a considerable amount of monitoring and power saving features for this battery.
ASUS Zenfone Lite L1: Final Words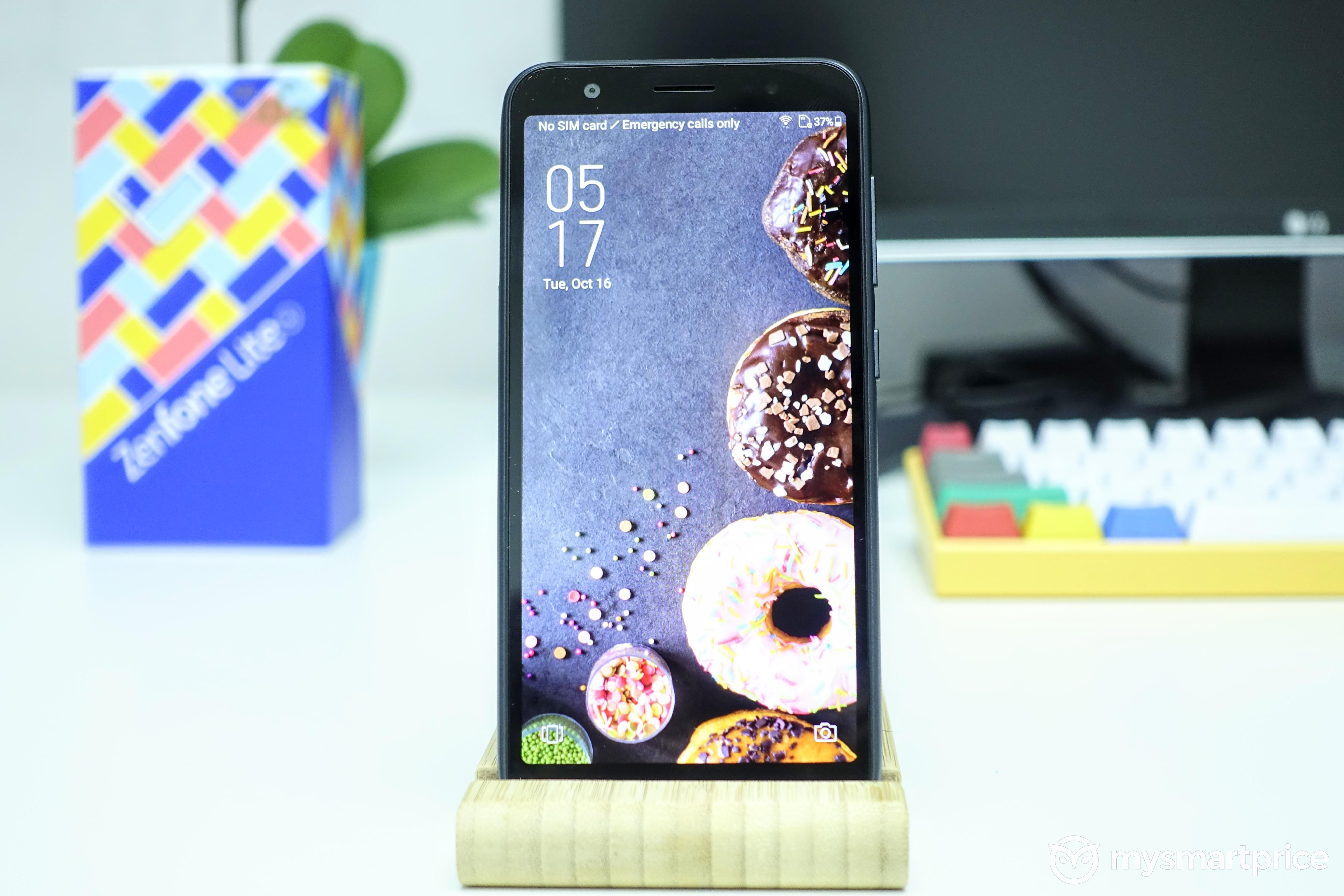 ASUS Zenfone Lite L1 has been launched in the country priced at Rs. 6,999. As a limited-time promo offer, the device will be offered for Rs. 5,999 on Flipkart. It comes in Black and Gold color options. At this price point, the Zenfone lite L1 faces direct competition from phones such as the Redmi 6A and Realme C1. Can ASUS 's offering be better than the others? Considering how equally matched these phones are in terms of their specifications, it could go either way. I will reserve final judgments for my full review of the Zenfone Lite L1.
Until then, let us know in the comments below what you think about ASUS's new budget-friendly offering.