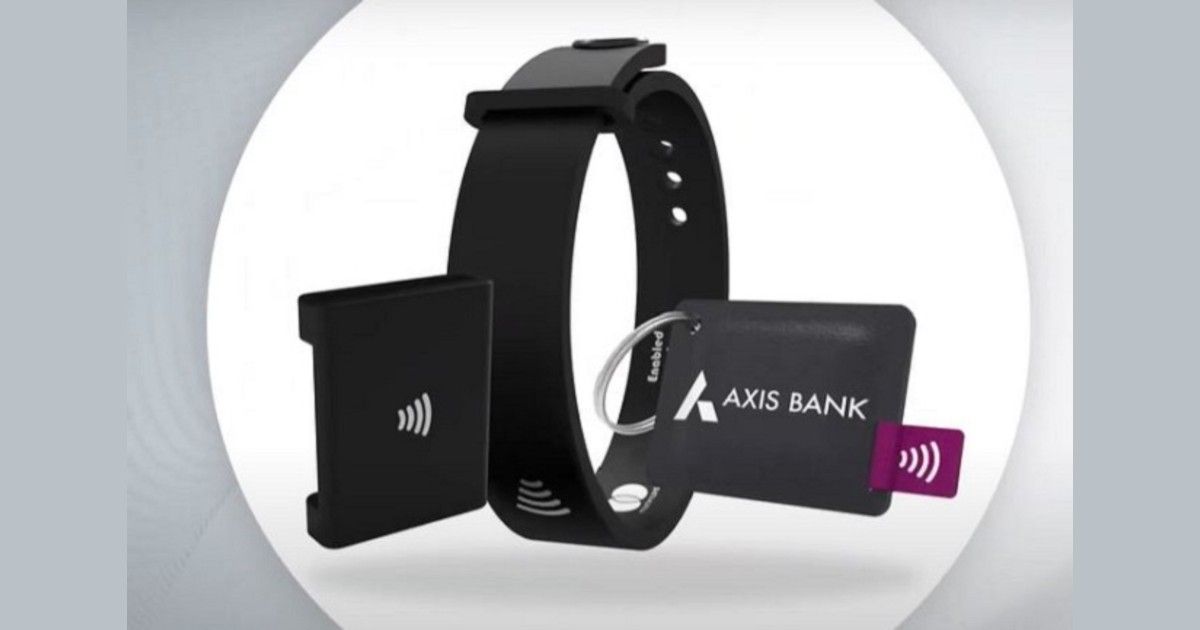 Axis Bank has announced the launch of three NFC enabled wearable devices in India. Available as a wrist band, keychain and a wrist loop, the three wearables use flexi chips to enable NFC connectivity, which in turn will help users make contactless payments at point of sale terminals in stores. The Axis Bank NFC wearables will be connected to savings accounts of users, and users can set transaction limits and individual PIN requirement preferences via the Axis Bank mobile banking for using the wearables.
To get these NFC wearables, Axis Bank customers can either apply via phone banking through the mobile app, or go to their nearest bank branch and apply for the same. Axis Bank customers will be required to pay a fee of Rs 750 upfront, as well as Rs 500 per year, to use the Wear N' Pay devices. It is not clear if subscribing to the wearables will give users all three wearables, or each device would come at one-time payments per unit.
Once received, users will be able to set a per day transaction limit, which has an upper cap of Rs 1,00,000 daily. The Wear N' Pay NFC wearable will be directly configured and registered with savings accounts of users, who can then also set a limit of up to Rs 5,000 for transactions to be made without PINs. While the wrist band is a standalone band with NFC connectivity that looks like any fitness wearable, the loop can be affixed to any existing wrist band and turn them into NFC payment devices. The keychain, meanwhile, adds NFC to a proprietary keychain, which can also be used for payments.
To make payments, users will simply need to bring their Wear N' Pay device near POS payment devices. Low value transactions can be completed without entering any PIN, while high transactions can require a PIN that users can set from the Axis Bank mobile transaction apps. The devices are available right now for customers to avail.