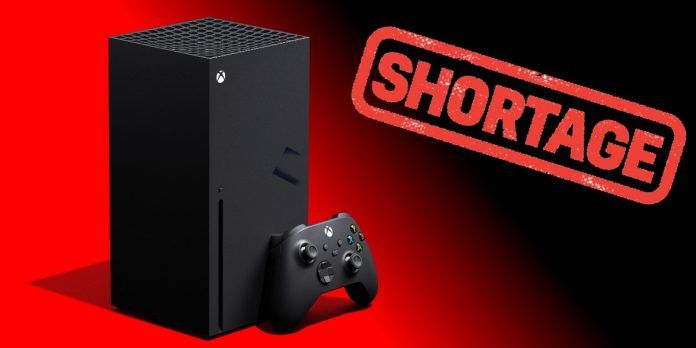 Microsoft's Xbox Series X and Series S the next-generation console have finally hit the shelves across the globe and the company claims that the Xbox Series X is receiving a huge demand. It seems the console has seen a good start, if you're also planning to get your hands on the highly-demanded console then you should make your purchase as soon as possible. According to the report from Ubergizmo, Microsoft is expected to run out of stock at least until April 2021. Yes! You read it correctly, the company said to face a shortage if console until the first quarter of 2021. 
Microsoft's CFO Tim Stuart at the Jefferies Interactive Entertainment Virtual Conference quoted saying that the company might face a shortage of the newly launched next-gen Xbox Series X Console. The shortage of units is expected to occur throughout the first quarter of 2021. If the predictions turn out to be true then it would be a tough time for gamers who're planning to wait and purchase the console next year during the new year. 
"We need more consoles [laughs]," Xbox boss Phil Spencer said during an appearance at GlitchCon. "The number one request I get over and over is it's so hard to get the consoles right now. And I really apologize for that. We've been building them for almost two months now and trying to get as many into the stores as we can, but the demand is just so high."
This doesn't seem to be very shocking news for us as the Xbox Series X is a huge launch for Microsoft. Gaming enthusiasts are waiting for a long time to get their hands on the next-gen gaming console. Xbox fans are grabbing the console as soon as it's becoming available for sale. Meanwhile, Sony, on the other hand, is also facing similar issues with the stock. Reports also suggest that scalpers are purchasing a bulk number of PS5 units and selling them on eBay for USD 2,000, which is way expensive than the actual cost. 
Maybe these scalpers are also selling the Xbox Series X at a higher price, but we recommend you not to buy from them and stay patient and keep monitoring the website for the availability of the console and place the order. 
Thanks for reading till the end of this article. For more such informative and exclusive tech content, like our Facebook page