If the word on the internet translates to big-time sales accurately, then it does seem like Battlefield 2042 might be well on its way to becoming one of the most successful first-person shooters of the modern era. The Indian gaming community has been waiting with bated breath for the upcoming entry in the series and it looks like Indian gamers might be able to get their hands on the game quite comfortably.
The price for Battlefield 2042 on PC has been slashed by Rs. 500 on all major digital storefronts like EA's own Origin as well as Steam and Epic Games Store. This is extremely positive news for PC gamers in India as buying multiple full-priced games each year starts to get pretty taxing.
Also Read: Battlefield 2042: EA Working on Mode That Will Include Fan-Favourite Maps
Battlefield 2042 price on PC slashed by Rs. 500 in India before its October launch
Great news #Battlefield2042 prices reduced in India.
Thanks @Battlefield for listening to us. We love you @EA_DICE @EA #bfindia pic.twitter.com/RazFjJHD6r

— BFINDIA Community (@BFINDIA_GG) July 13, 2021
The game is set for release on October 22, 2021 for PC, PS4, PS5, Xbox One, Xbox Series X/S. The game is still available for pre-order on the PlayStation Store for Rs 3,999, while the PC version of the game is now priced at Rs. 2,999. The PC version of Battlefield 2042 was previously priced Rs. 3499.
The newest iteration of the Battlefield formula promises to be the biggest, most expansive version of the concept – as it takes full advantage of next-gen hardware to deliver all-out warfare on the largest scale possible. The franchise has been known for large-scale battles and all sorts of vehicular chaos – and it looks like the newest game in the series will up the stakes quite significantly.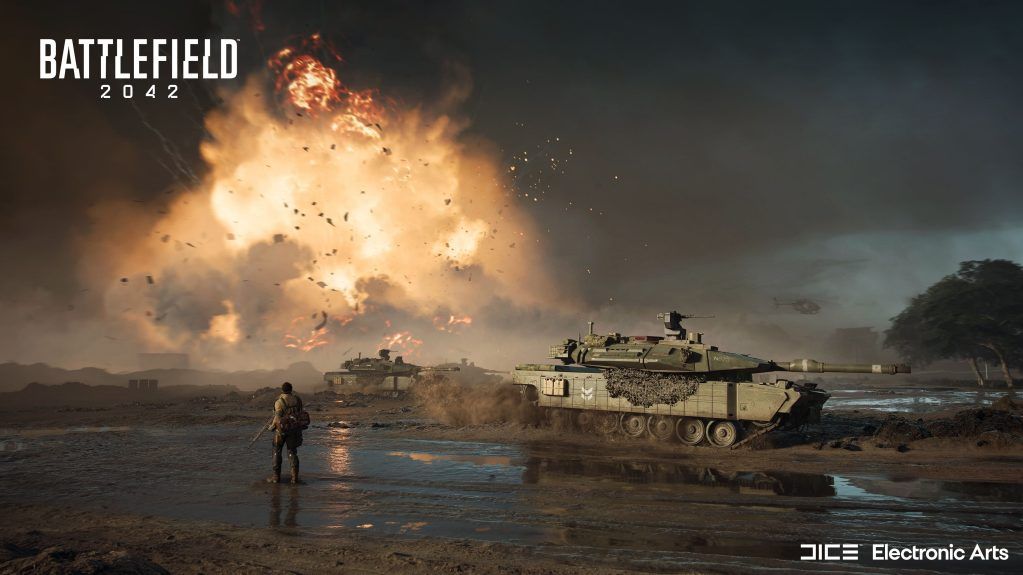 The game will still be available on last-gen consoles, although some concessions will be made – such as the multiplayer lobbies supporting only 64 players, as opposed to the 128-player lobbies on next-gen consoles.
Another exciting project on the horizon in the Battlefield franchise is from the newly-formed Ripple Effect Studios (previously, DICE LA). The studio is working on a mysterious companion project of Battlefield 2042 – which will surely be revealed in the weeks to come.
Thanks for reading till the end of this article. For more such informative and exclusive tech content, like our Facebook page