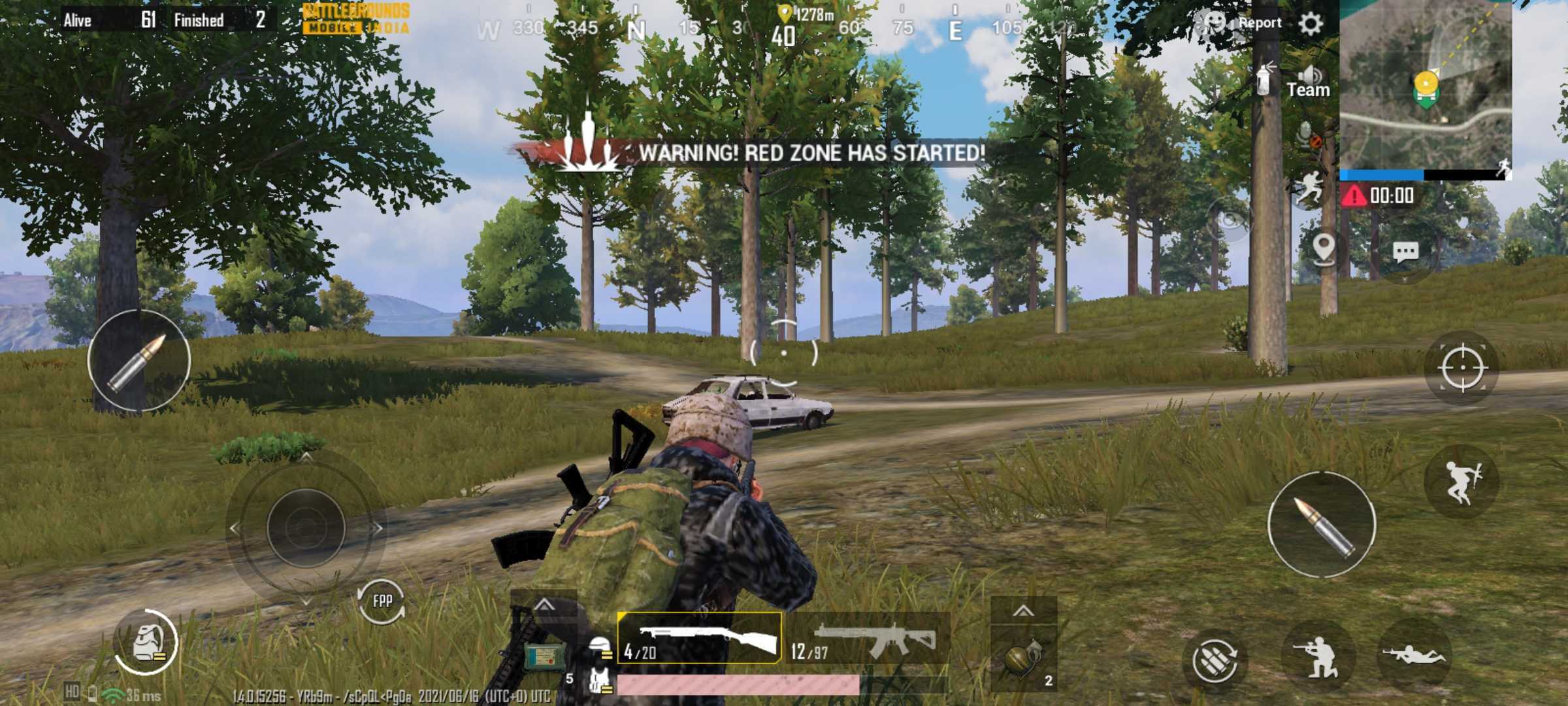 The Indian gaming community has been waiting with bated breath for their favorite battle royale, PUBG Mobile to return to the country – it has now, albeit under the name "Battlegrounds Mobile India" (BGMI). While the name might lead many to believe that the core gameplay of PUBG Mobile might have been revamped – that couldn't further from the truth.
The gameplay and core ideas of PUBG Mobile are still in tact in Battlegrounds Mobile India (BGMI). While the core gameplay remains pretty the same, it wouldn't be accurate to say that BGMI is devoid of any alterations – as players will spot quickly enough the changes that PUBG Mobile has gone through in order to be better suited for the Indian market.
While some changes might catch players a bit off-guard at first, they don't necessarily interfere with the core experience of the game. Others, while not affecting gameplay, can still be a major presence while perusing the menus.
All in all, the changes from PUBG to Battlegrounds Mobile India are surface-level and cosmetic and have very little effect on gameplay. Perhaps that was the correct way for Krafton to go as altering an already-successful formula couldn't have been the smart way to go. The game is now out for both Android and iOS devices and players can jump in and see for themselves if their beloved battle royale is still as fun as it was back then.
Also Read: Battlegrounds Mobile India (BGMI) aka PUBG Mobile Will Allow Players to Transfer Accounts Until December 
5 major changes in Battlegrounds Mobile India (BGMI) from PUBG Mobile
1. Colour of Blood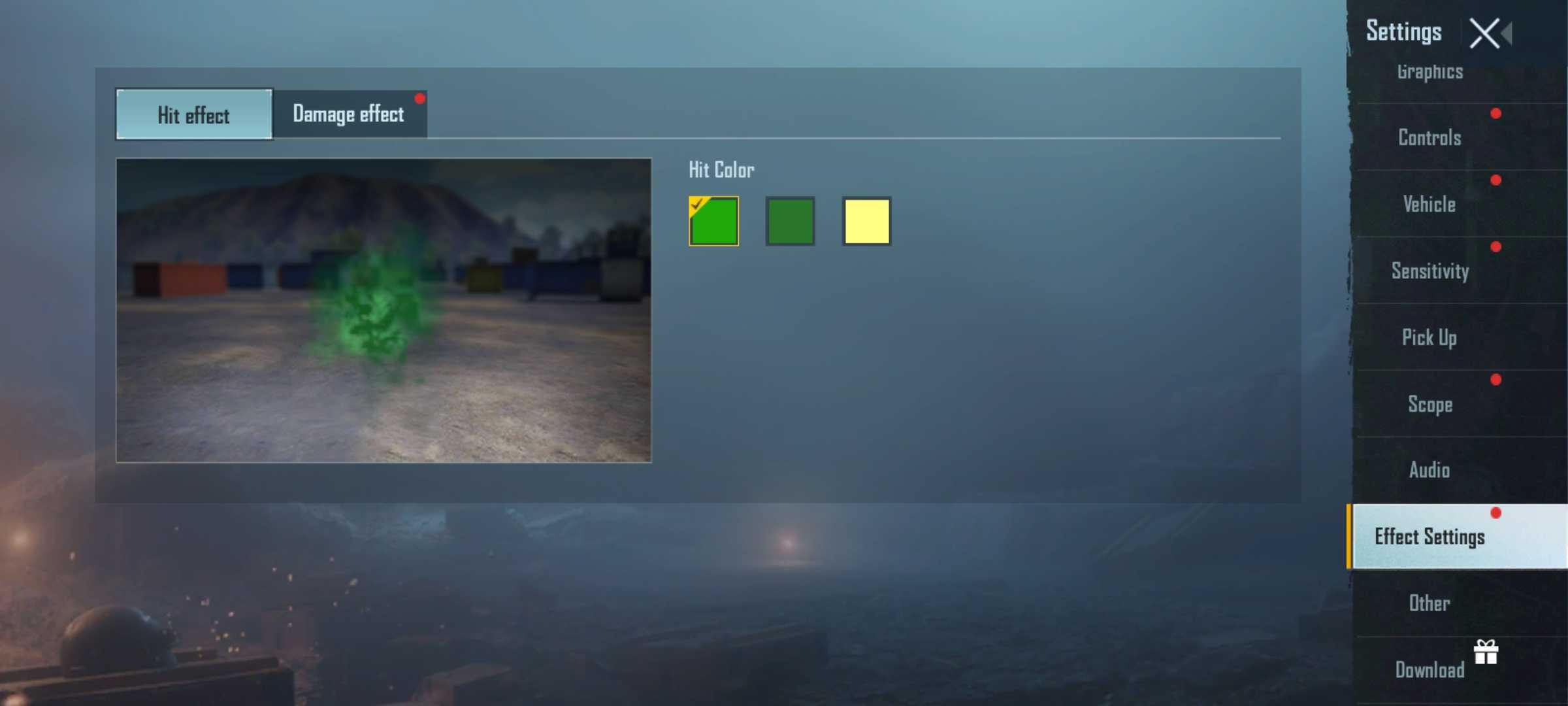 While certainly not a complete game-changer by any stretch of the imagination – the color of blood in Battlegrounds Mobile India (BGMI) isn't Red, which is how players remember it from PUBG Mobile – and also from pre-school Biology. The puffs and mists of red have been altered to green – which adds certain levels of extra-terrestrial undertones to a dearly beloved battle royale.
Many might not necessarily find this to be completely detrimental to the core enjoyment of the game – it certainly doesn't help in immersion, if that is the goal. Players can tweak the green color for a slightly darker or lighter shade than normal, but that is as far as customization goes when it comes to the color of blood in BGMI.
2. Kills are now Finishes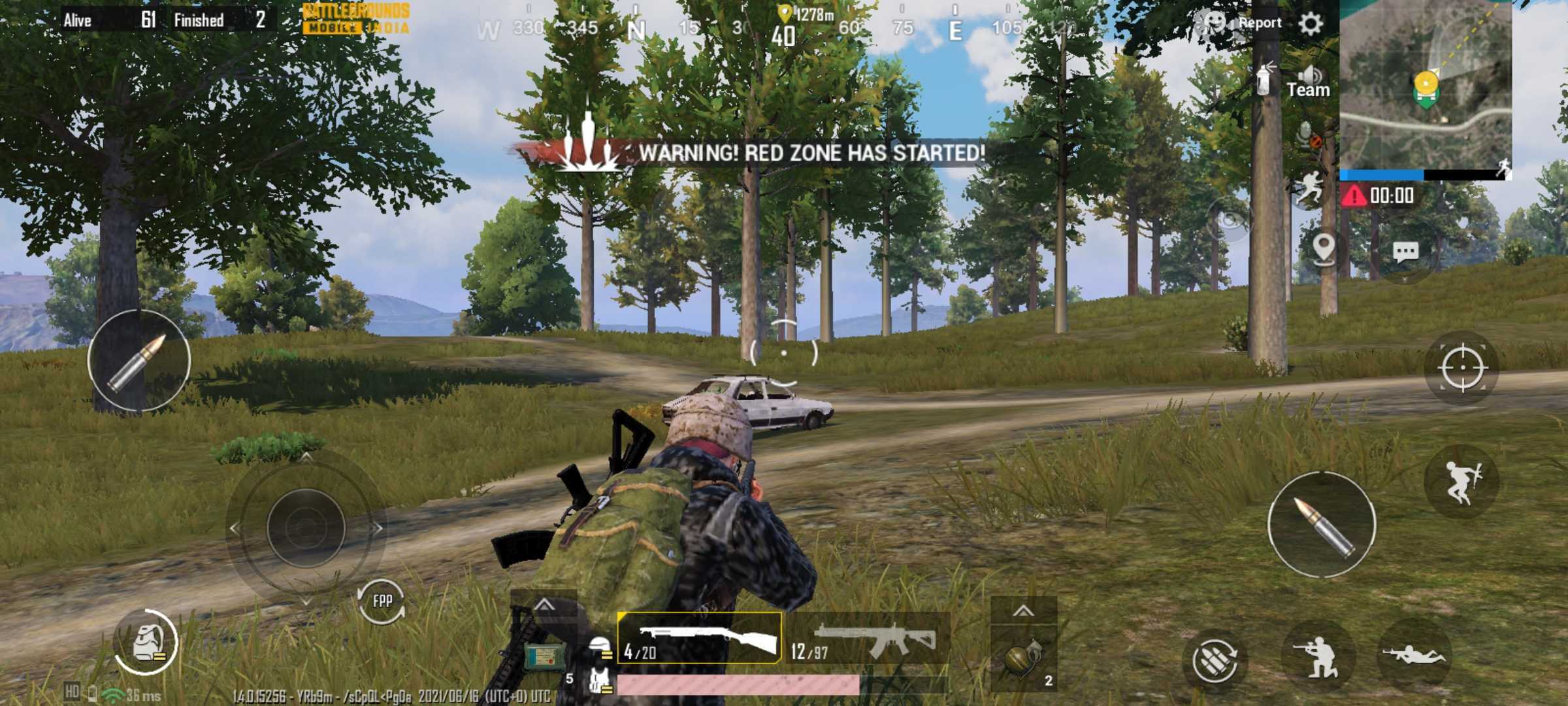 Ever since the advent of modern video games, an inevitable part of a shooter has always been the act of downing and killing foes and other players. Perhaps in a bid to sensitize audiences and sanitize the overall game as a result, Battlegrounds Mobile India (BGMI) prefers the act of downing opponents to be referred to as "Finishes".
Although that does certainly have a sense of finality to it, many PUBG Mobile loyalists are going to miss the simplicity of a "kill". Instead, lobbies are going to be filled with droves of players competing for "finishes".
3. Gameplay Management System in BGMI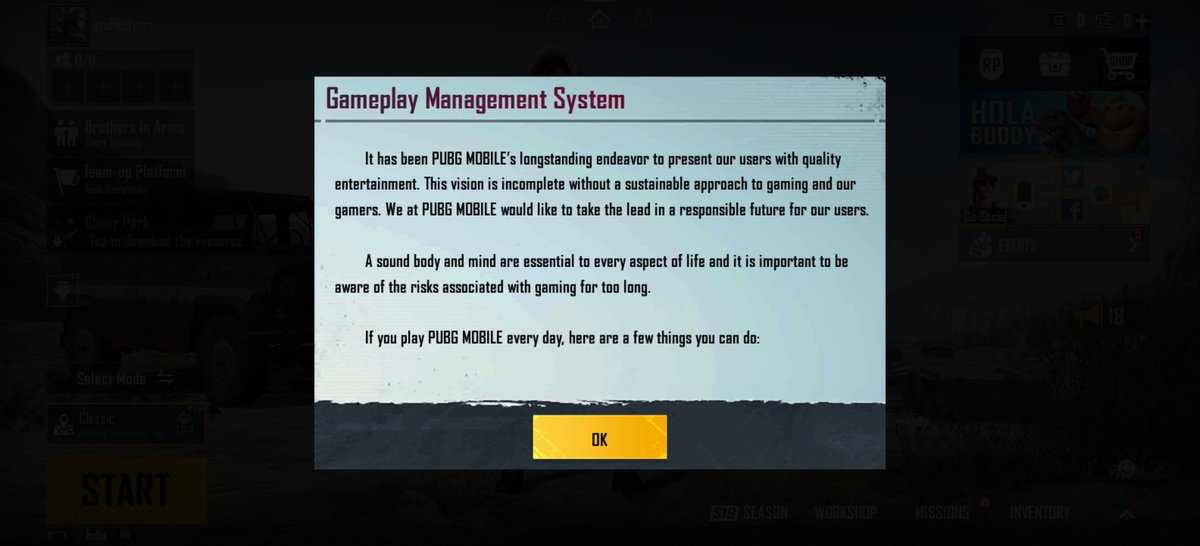 Perhaps the single biggest alteration to the standard PUBG Mobile experience is the presence of numerous messages from the devs to promote "better health". During their time in the game, players are going to be bombarded with notices that will inform them of maintaining things such as correct posture, limiting screen time, among other things.
These notices and messages have been labelled as being part of what is called the "Gameplay Management System". A rather curious detail to note is that these notices refer to the game as "PUBG Mobile" as opposed to the revamped "Battlegrounds Mobile India", as players will now know it as.
4. Audio warning at the start of a game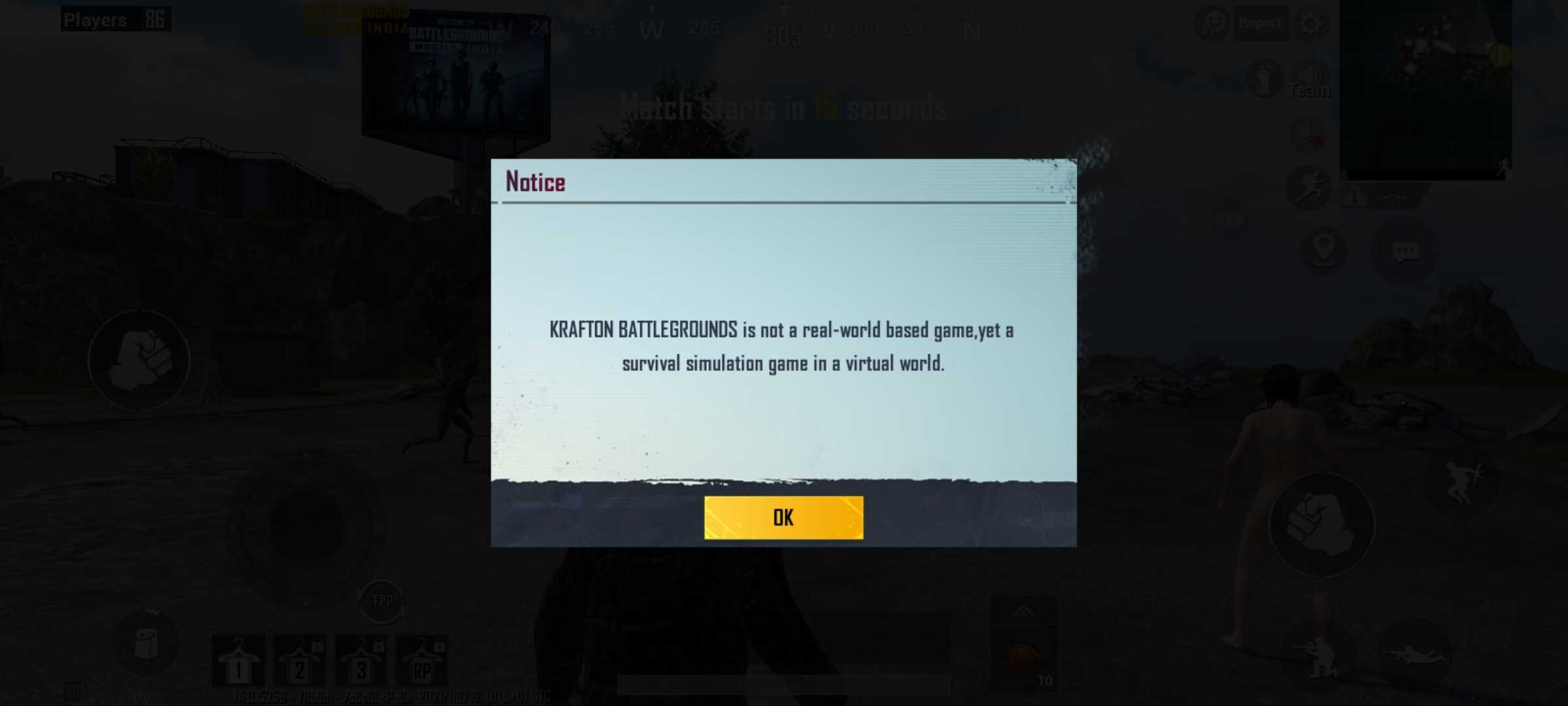 Players are pretty used to hearing the score for PUBG Mobile or Battlegrounds Mobile India while they wait for a game to load, but now they have one more auditory stimulus to hold their attention. At the start of each game, players are issued a notice regarding their sense of reality and pointing out that the video game they're playing is but a game.
"This game is a simulation in a virtual world and does not represent the real world. Please play in moderation and take frequent breaks."
This, while not being detrimental to the game experience, is still a minor inconvenience that players rather not deal with.
5. Server Change Available from Settings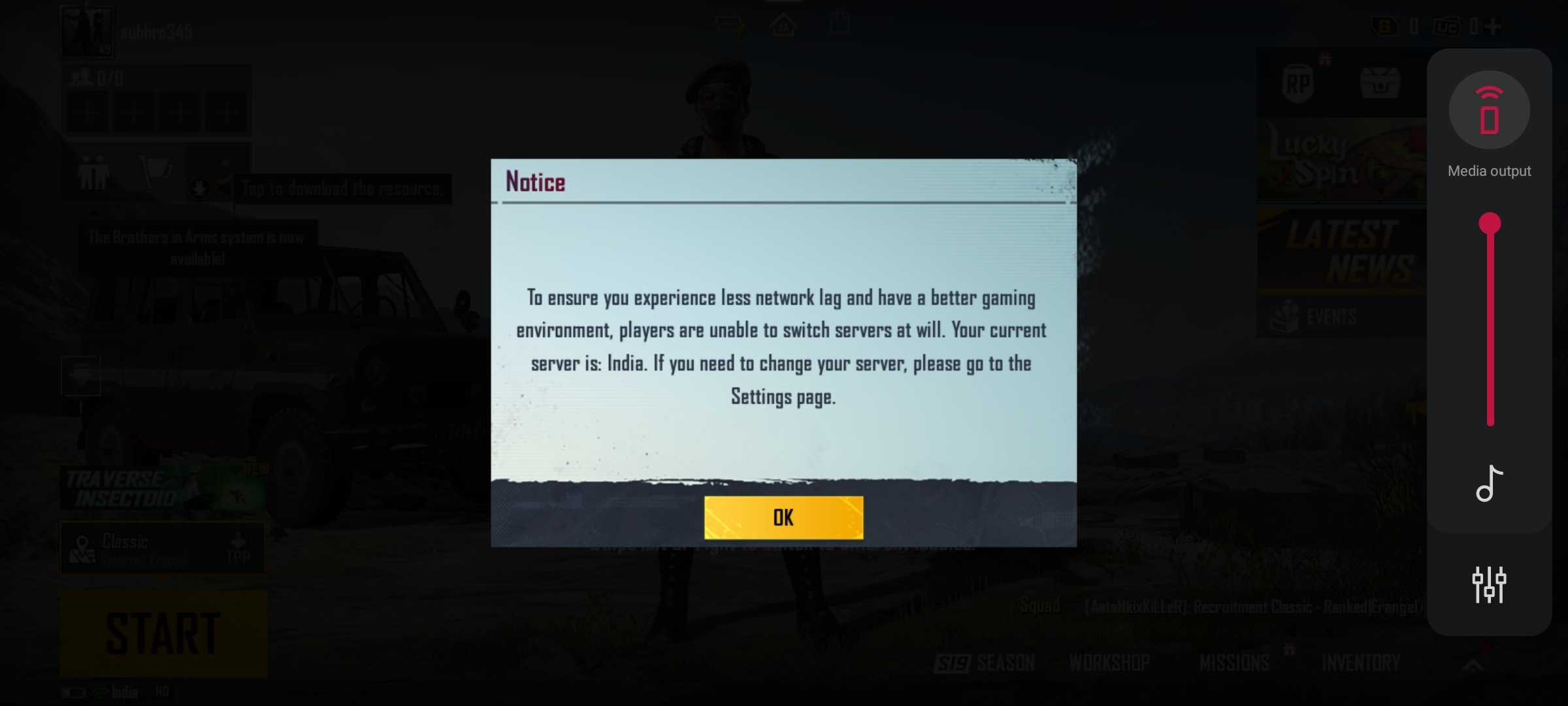 Everyone who has ever played a competitive multiplayer game truly values a fast internet connection and a stable connection to servers. Battlegrounds Mobile India will allow players to switch servers, should they not be sufficiently pleased with the state of the server they are currently on.
Players can do so by checking their Settings page and choosing from the available options. Changing servers doesn't guarantee better ping and connectivity but players will certainly enjoy the option to be able to do so – since it has been a stable of the multiplayer shooter genre for a while now.
Thanks for reading till the end of this article. For more such informative and exclusive tech content, like our Facebook page