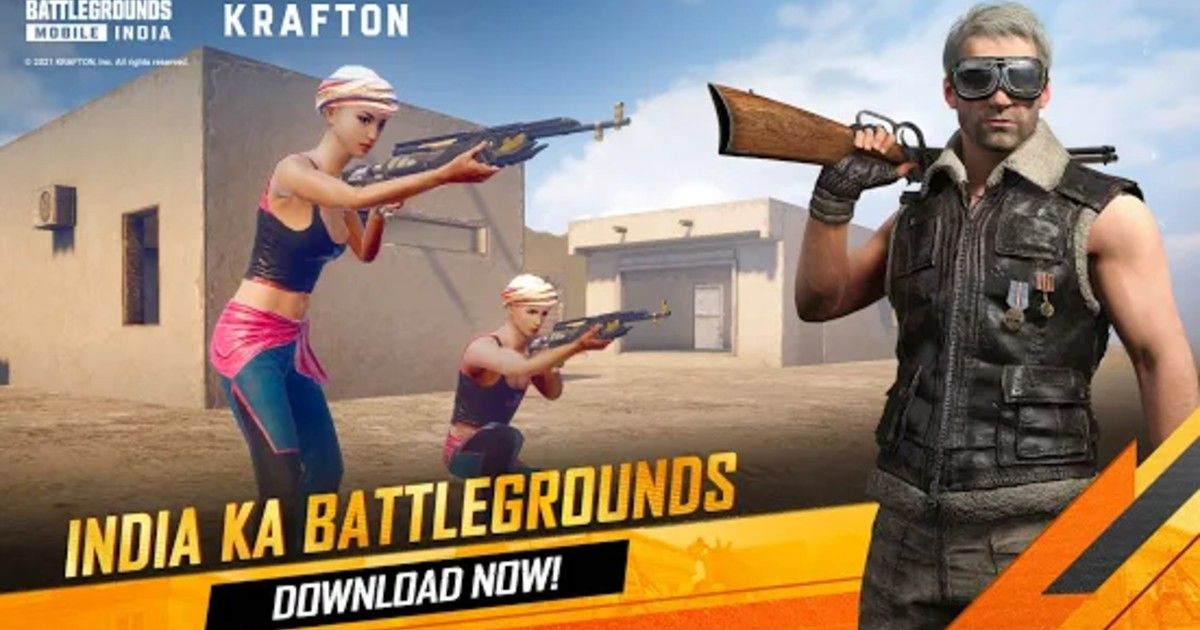 Fans were more than overjoyed when their favourite battle royale game returned to the platform as Battlegrounds Mobile India (BGMI) with little to no changes in the overall core mechanics of the game. It would be a massive understatement to suggest PUBG Mobile was a monumental success – as it single-handedly gave rise to the popularity of competitive gaming on mobile and cultivated a healthy esports scene.
So when players finally got their hands on BGMI – it was a moment of joy and pure elation. However, just because PUBG Mobile was banned in the country – it did not mean that the game stopped receiving frequent updates to mechanics alongside other quality-of-life changes.
So here is a brief summarization of everything new that was introduced to PUBG Mobile (and BGMI) during the time it was banned in India.
Also Read: Battlegrounds Mobile India (BGMI) Tops Google Play Store Charts Just a Day After Its Official Launch
Every new update to PUBG Mobile (BGMI) while it was banned
UI/UX Graphic Improvements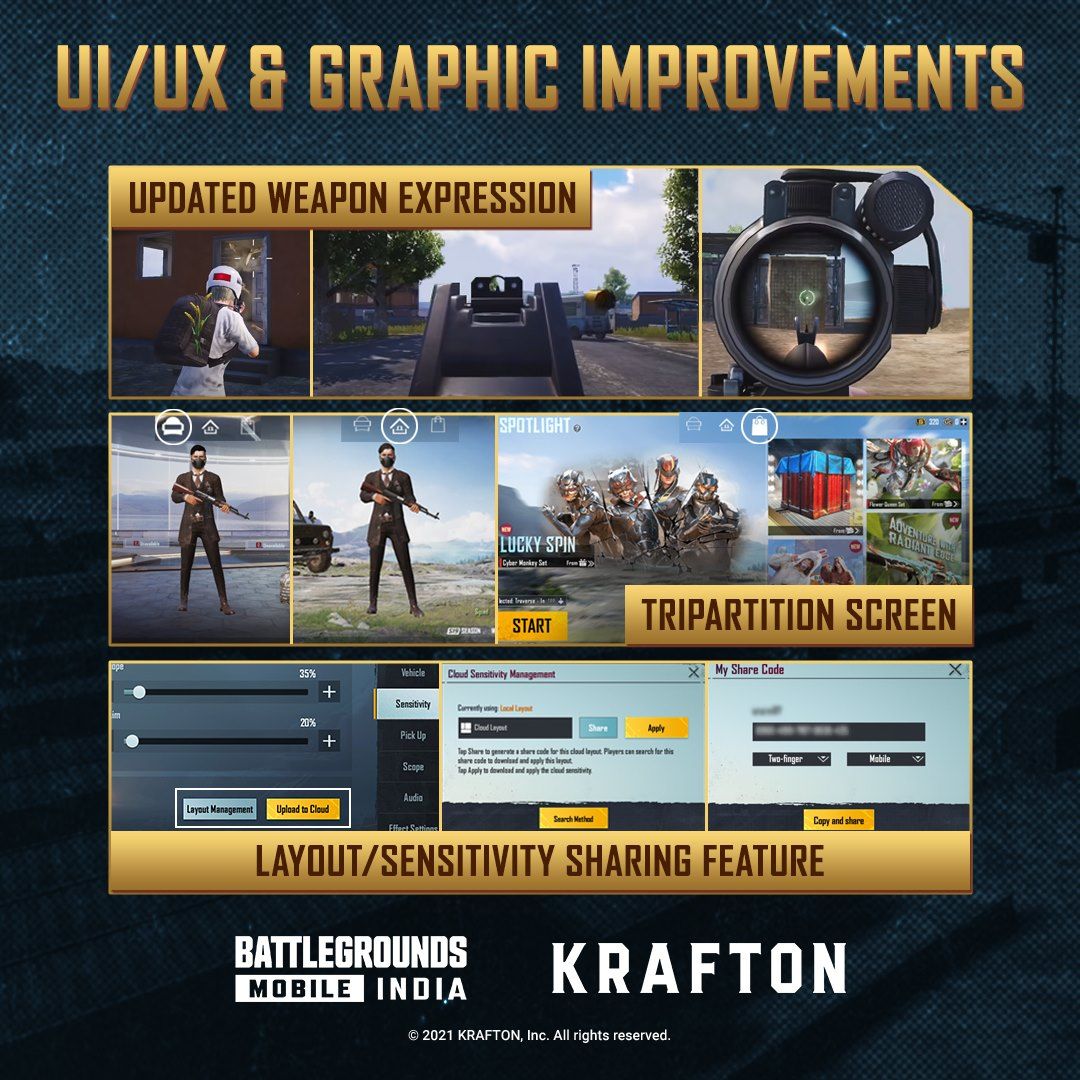 Updates Weapon Expression
Transition Screens
Layout/Sensitivity Sharing
The key highlight from these is clearly the layout/sensitivity sharing feature that will allow players to freely share their settings with one another. This is certainly going to help players get better as teammates as they will learn to adapt to each other's playstyles better.
Improvements to Cheer park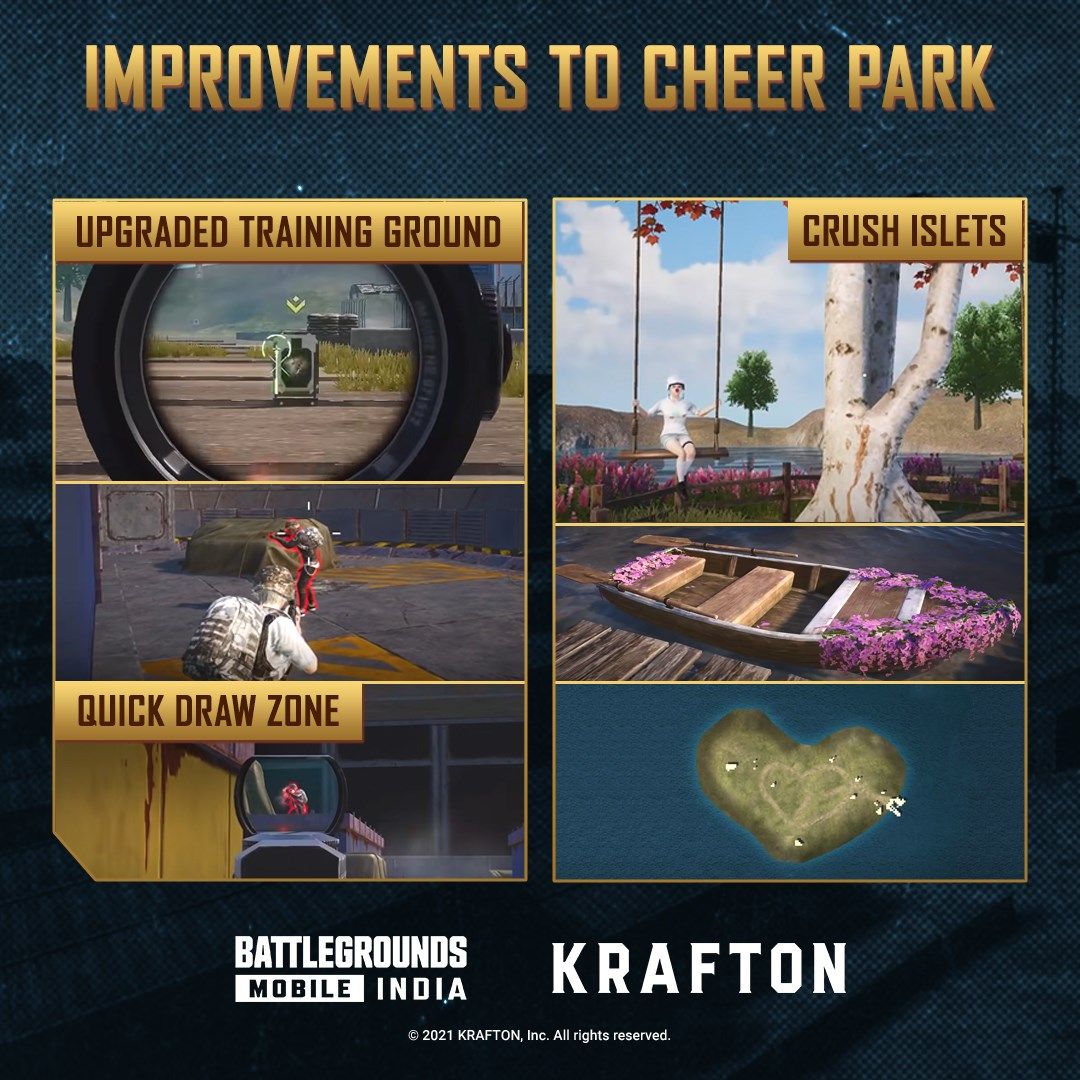 Upgraded Training Ground
Crush Islets
Quick Draw Zone
The upgraded training ground might not sound not like much, but it is certainly a nice, little addition to the game.
New Item(s) and Weapons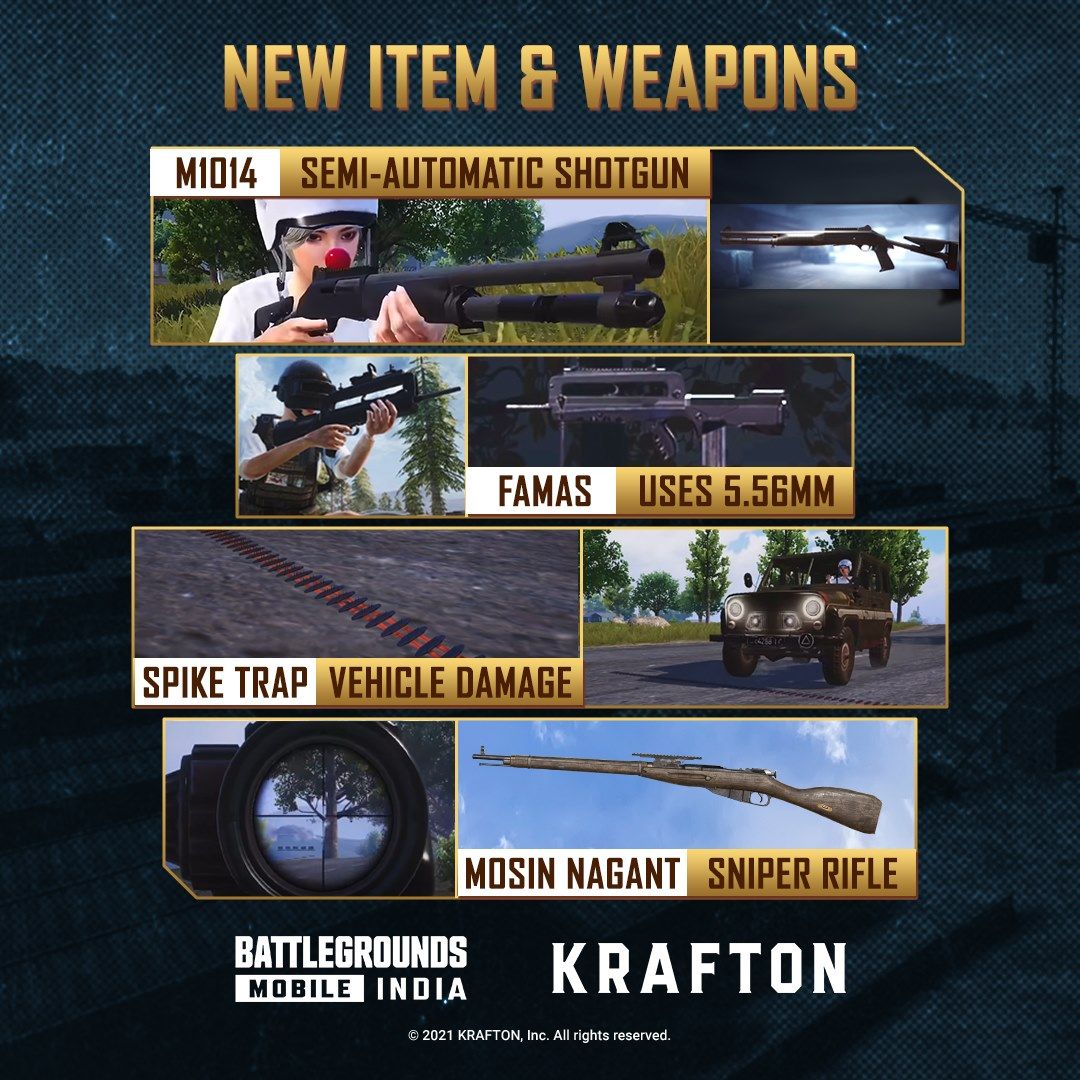 M1014 – Semi-Automatic Shotgun
FAMAS – 5.6mm
Spike Trap – Vehicle trap
Mosin Nagant – Sniper Rifle
The Spike Trap sounds intriguing to say the least, mainly because there is a rare chance players might be effective with it – but it sure sounds like a lot of fun. The saboteurs in the community will certainly try their best to trap players by laying a bunch of these all over the map.
Upgraded Battle Experience (Gameplay and Quality-of-life)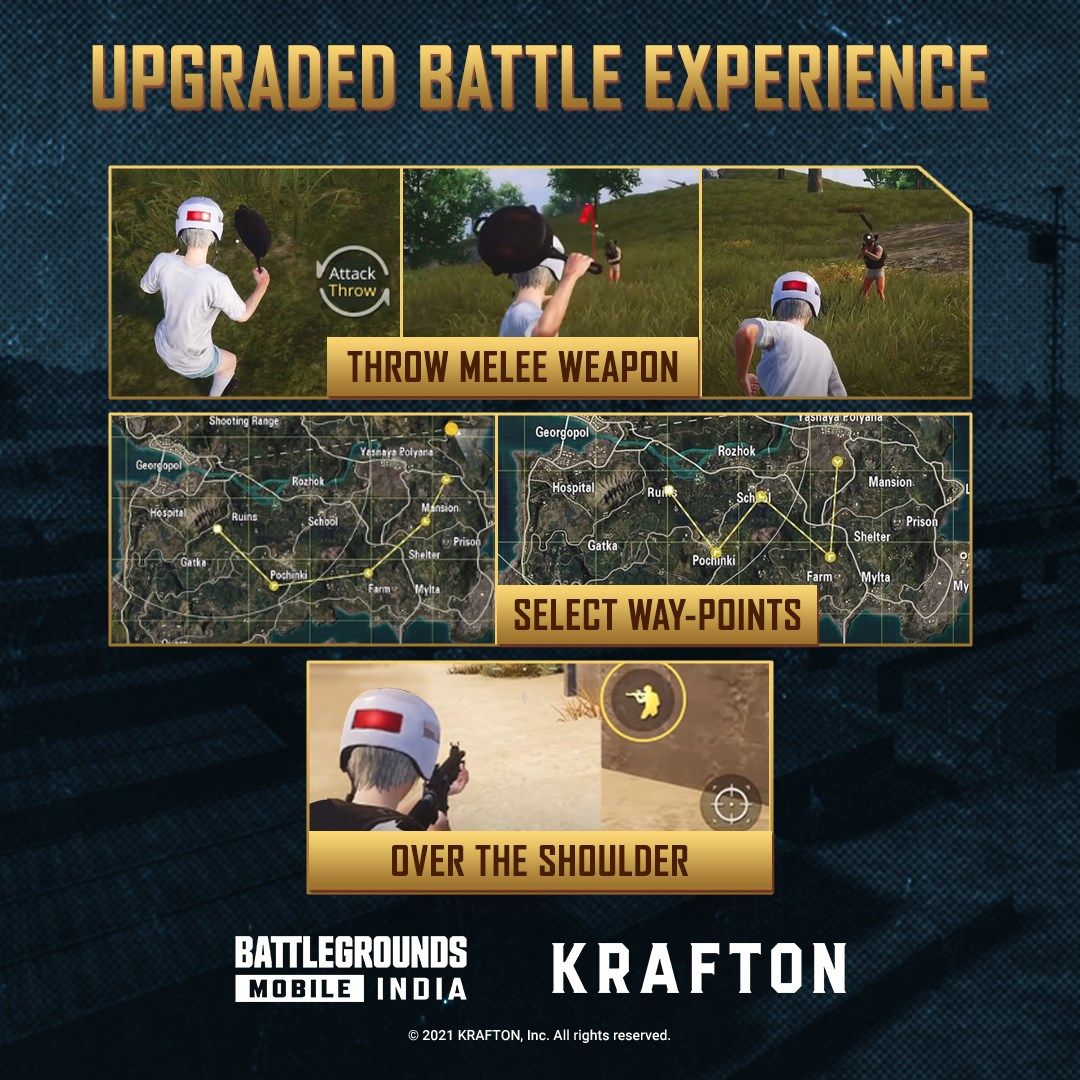 Throwable Melee Weapons
Select Waypoints
Over-the-shoulder Camera
The OTS camera has finally been brought to BGMI, which is the standard camera setup for most third-person shooters. It allows a slightly more magnified perspective than before at the cost of reducing vision towards the opposite flank.
New Arena Map: Hangar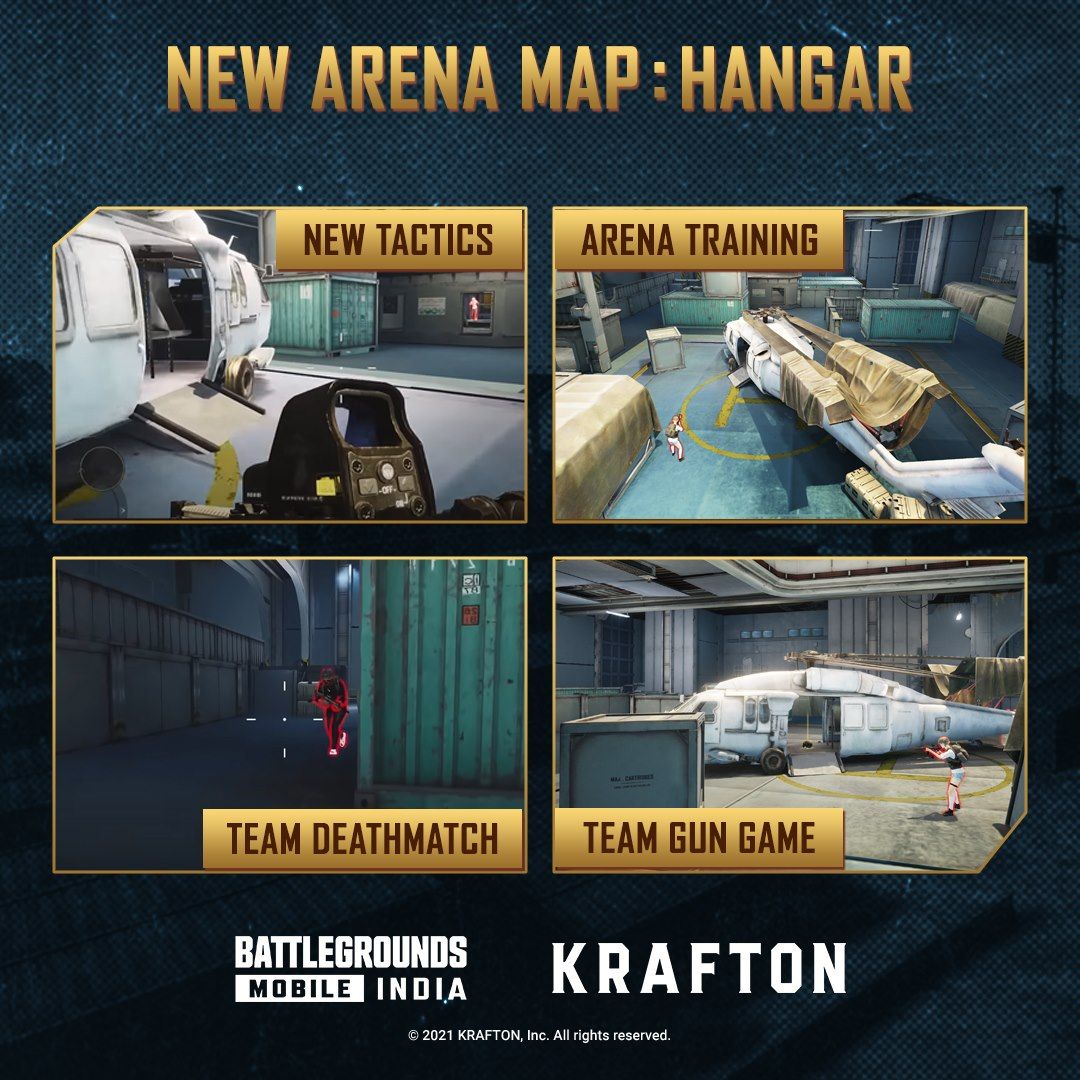 Modes available: Team Deathmatch, Arena Training, Team Gun Game.
New Map: Karakin