Highlights
BeatXP has announced the launch of three new smartwatches in India.
BeatXP

Nuke, Unbound Pro, and Unbound Era feature a Super AMOLED display.

The price in India for the smartwatches start at Rs 1,499.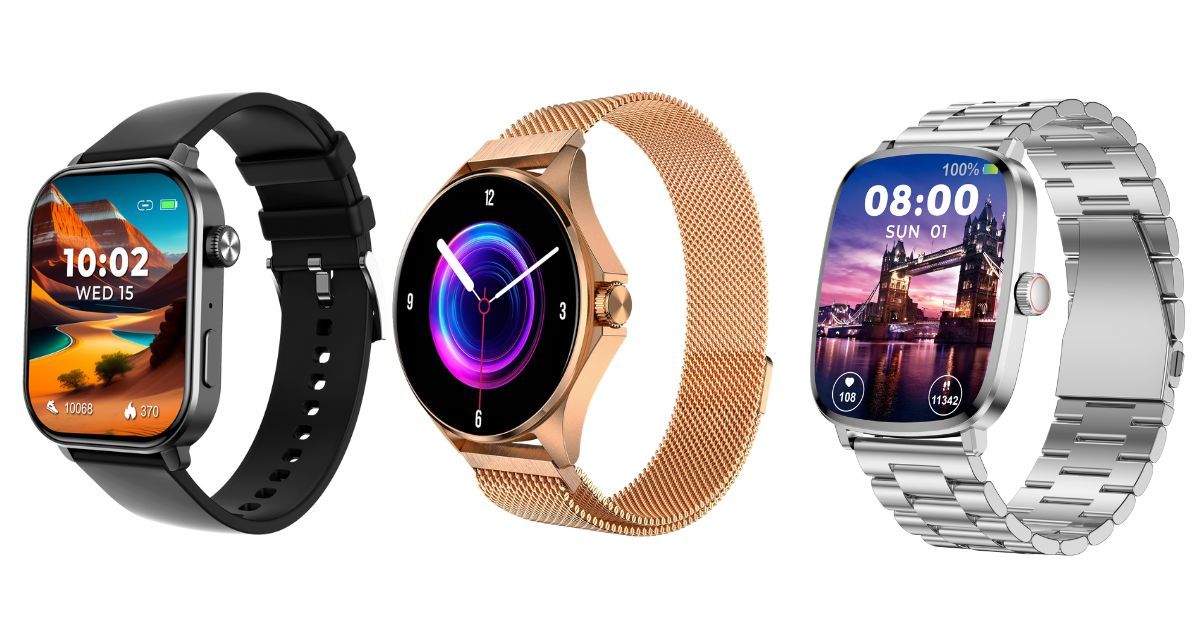 BeatXP has announced the launch of three new smartwatches in India. These include the beatXP Nuke, Unbound Pro, and Unbound Era. The smartwatches come with a Super AMOLED display, water resistance rating, rotatory functional crown, Bluetooth calling, and more.
The fitness technology brand, which is owned by Pristyn Care announced its Flux and Vega Neo smartwatches in the market previously. Of the three new smartwatches, the Unbound Era and Unbound Pro are more expensive. We look at the price in India, specifications, and features of beatXP Nuke, Unbound Pro, and Unbound Era.
BeatXP Nuke, Unbound Pro, Unbound Era: Price, Availability
BeatXP Nuke is priced at Rs 1,499 in India, while the Unbound Pro will sell for Rs 2,499, respectively. The Unbound Era will also sell for the same price as the Unbound Pro, which is Rs 2,499.
The beatXP smartwatches will be available on e-commerce websites Amazon and Flipkart along with the company's own website beatxp.com. The sale will begin on November 10.
BeatXP Nuke, Unbound Pro, Unbound Era: Features
BeatXP Nuke, Unbound Pro, and Unbound Era get a Super AMOLED display. The devices support Bluetooth connectivity, health monitoring, as well as over 100 sports modes. More features include a rotary functional crown, menstrual alerts, support for AI voice assistant, more than 200 watch faces, and music control functionality.
The beatXP Nuke and Unbound Pro offer IP67 water resistance. The Unbound Pro is said to be rugged and is aimed at users with an active lifestyle. Meanwhile, the Unbound Era comes with a slightly higher IP68 water resistance.
Further, there's a difference in screen sizes as well. The beatXP Nuke sports a 1.32-inch display with a peak brightness of 500 nits and a refresh rate of 60Hz. The beatXP Unbound Pro gets a bigger and brighter display at 1.96 inches with 800 nits of peak brightness. The Unbound Era has the largest 2.01-inch screen with a peak brightness of 1000 nits.
Smartwatch Shipments In India Doubled In 2023: IDC
The Indian wearables market has seen tremendous growth in shipments in 2023 as brands like boat, Noise, Fire-Boltt, and more continue to launch devices with new features and affordable price points. Apart from these brands, Oppo (Oppo and OnePlus) and Boult Audio are also among the top five wearable companies in the market based on market share, according to research firm IDC (International Data Corporation).
The share of smartwatches was registered at 40 per cent in the first half of 2023, which is up from 26.8 percent in the same period last year. In terms of shipments, close to 12.8 million smartwatch units were shipped in the second quarter of 2023 (2Q23).
Apart from this, the overall earwear shipment also grew 15.2 percent year-on-year (YoY) in 2023. Notably, the TWS (truly wireless stereo) occupied a 65.5 percent share, which is a growth of 52.9 percent YoY. To recall, beatXP forayed into the TWS market in India last month with the launch of four earbuds. The top three positions in the TWS category in India are occupied by Boat, Boult Audio and Oppo which includes both Oppo and OnePlus.