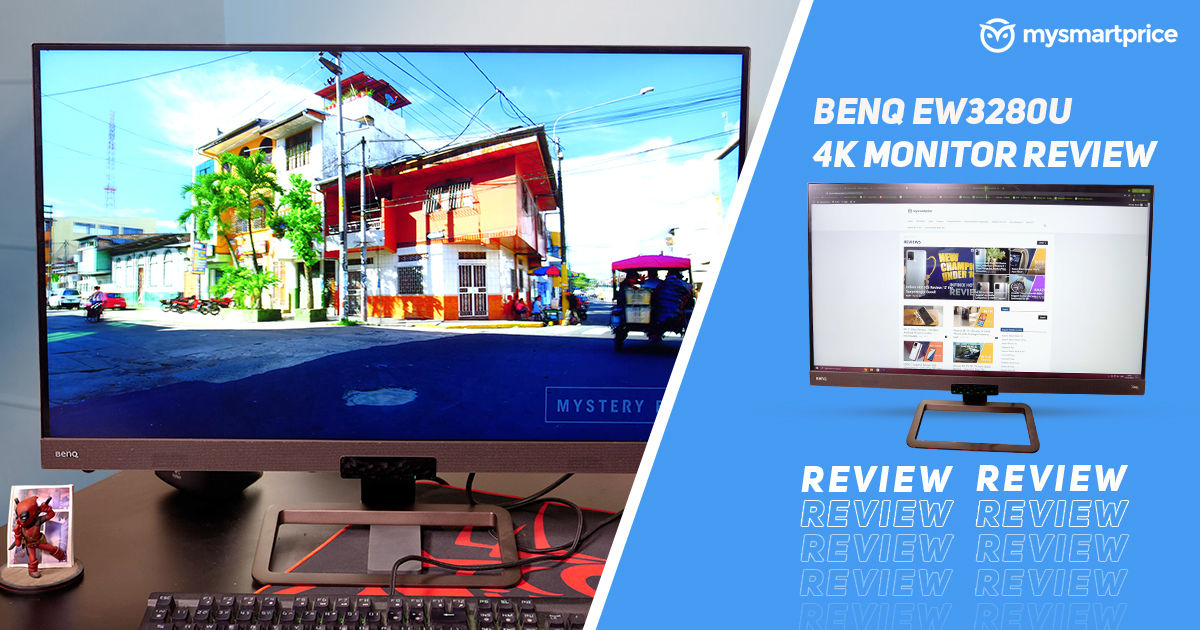 BenQ EW3280U is a 32-inch Entertainment focused 4K monitor from the house of BenQ. It doesn't offer a fancy curved-screen design, or ultra high refresh rate for gaming. But what it does have is a great 4K screen with BenQ's intelligent 'HDRi' technology, in-built stereo speakers and it's currently selling for INR 55K which is a considerable discount from its original MRP of Rs 69,990. I had the chance to try out this monitor as my daily driver for about 2 weeks, and here are some things which will help you decide if you should consider buying it.
BenQ EW3280U Monitor Review: Design & Features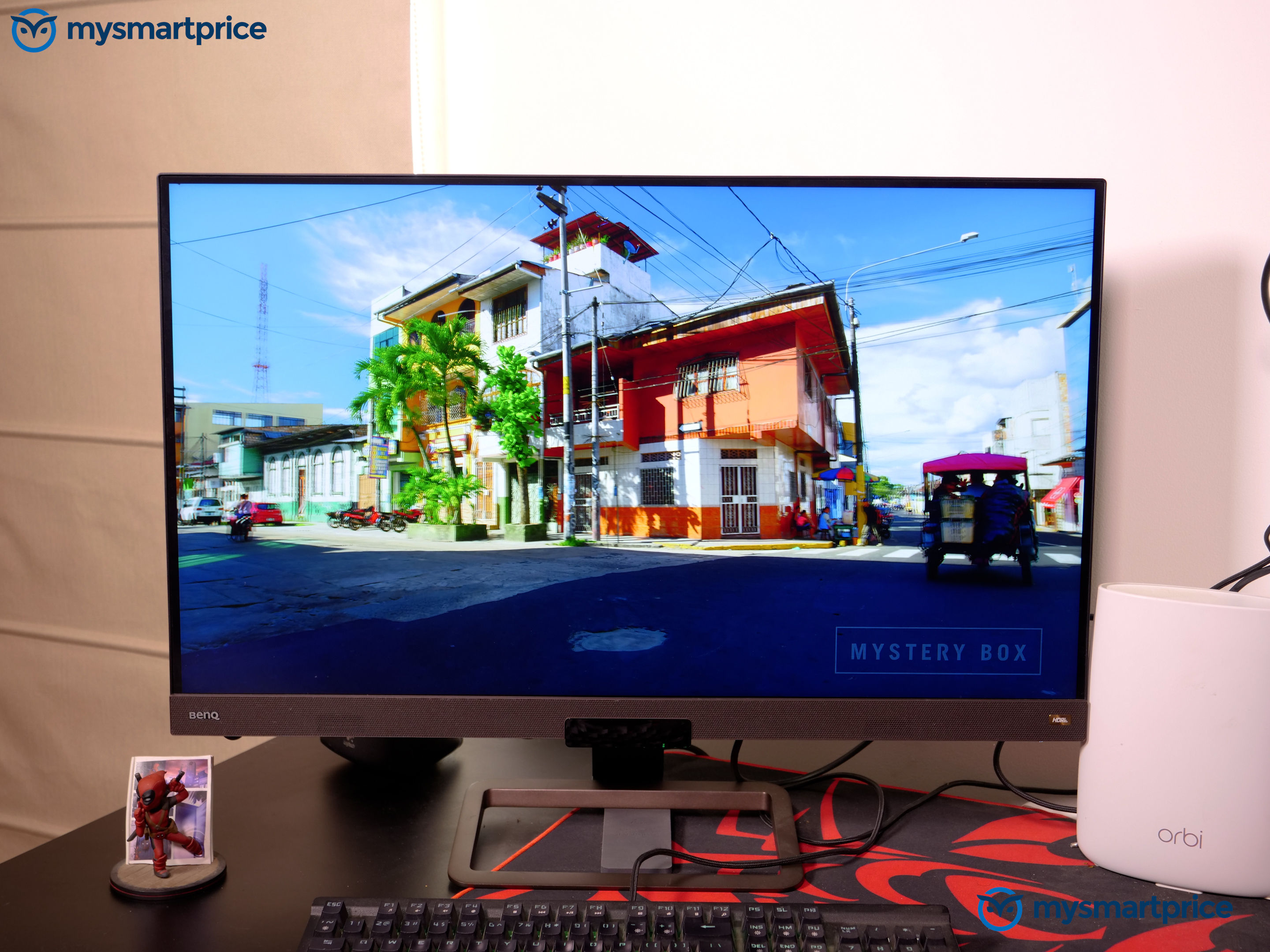 This monitor is a traditional 16:9 aspect ratio flat-screen monitor, so there's nothing extraordinarily unique about the design here. It looks and feels much like the typical BenQ design language, with a black colored matte plastic body resting on top of a small square stand.
The stand itself is quite compact and will fit on any table top easily. The same can't be said for the monitor itself, which thanks to its screen size is quite big and hefty, and would definitely need a wide space to fit in comfortably.
My only gripe with the design is that the stand doesn't allow for the monitor to be swiveled or pivoted freely. Plus you don't get height adjustment settings here, which might be an issue for some. The build quality is fantastic otherwise.
As for the ports, there are 2 HDMI 2.0 ports, 1 DisplayPort input, audio out and a USB Type-C port which also supports data transfer as well as power delivery. The front of the device is dominated by the screen itself, with very minimal bezels on the top and sides. The bottom chin however is quite thick, and the brown colored mesh style design does add a lot of personality to the monitor's aesthetics. 
This chin is necessary to accommodate the 2x2W speaker setup that this monitor comes with, and high up on the rear you see another speaker grille, which houses the 5W subwoofer. Fair warning, don't expect these in-built speakers to match up to a dedicated speaker system, especially so in terms of the bass output. Nevertheless, these speakers sound better than the tiny sounding speakers most monitors pack in and would definitely get the job done for light multimedia usage.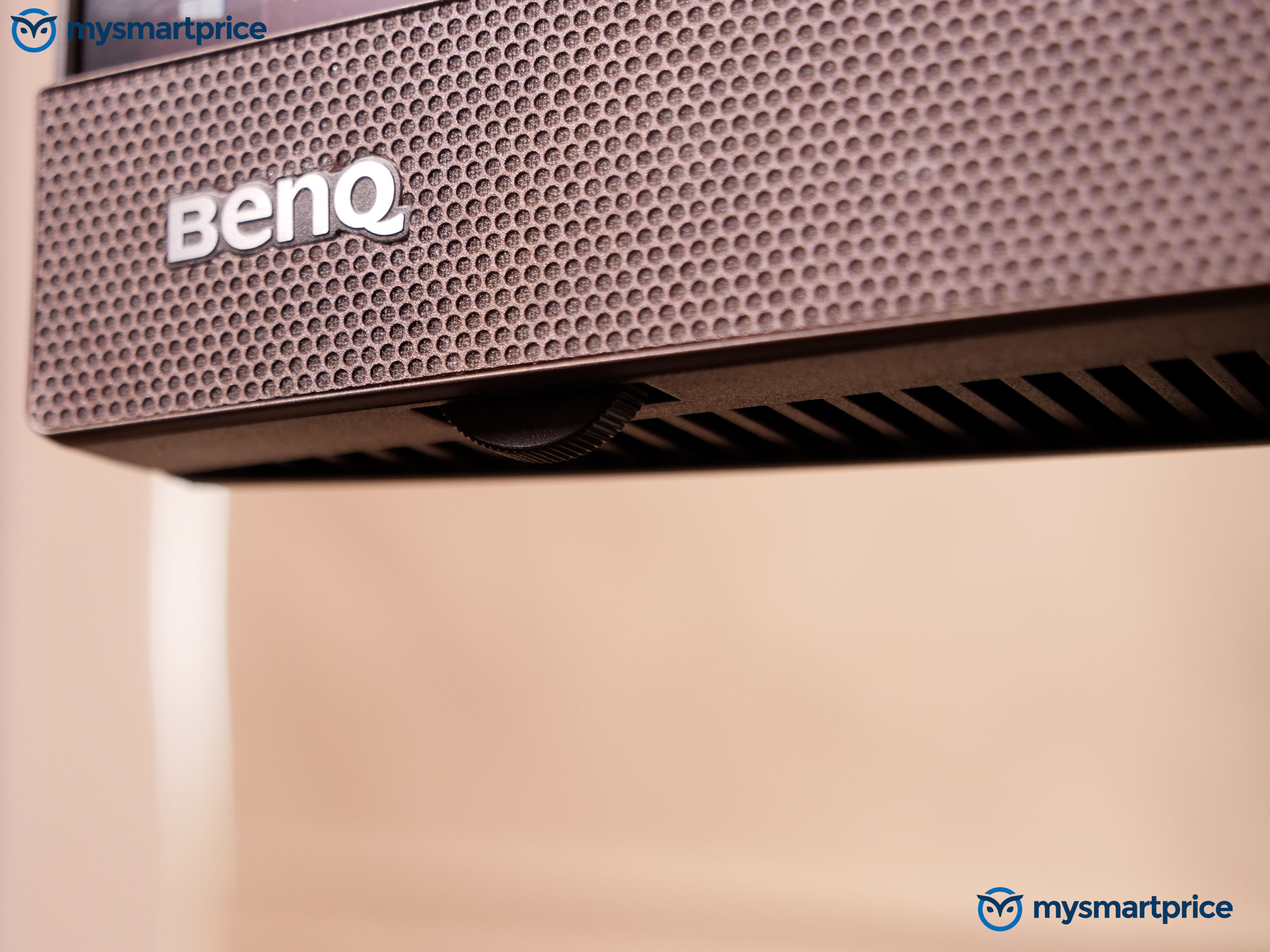 You can control the speaker volume by either using the scroll wheel on the left bottom edge of the monitor, or just use the volume rocker on the remote. The remote is a nifty addition, which lets you control key aspects of the monitor. You can cycle between sound modes, picture modes and use the OSD menu, which lets you tweak picture settings and more.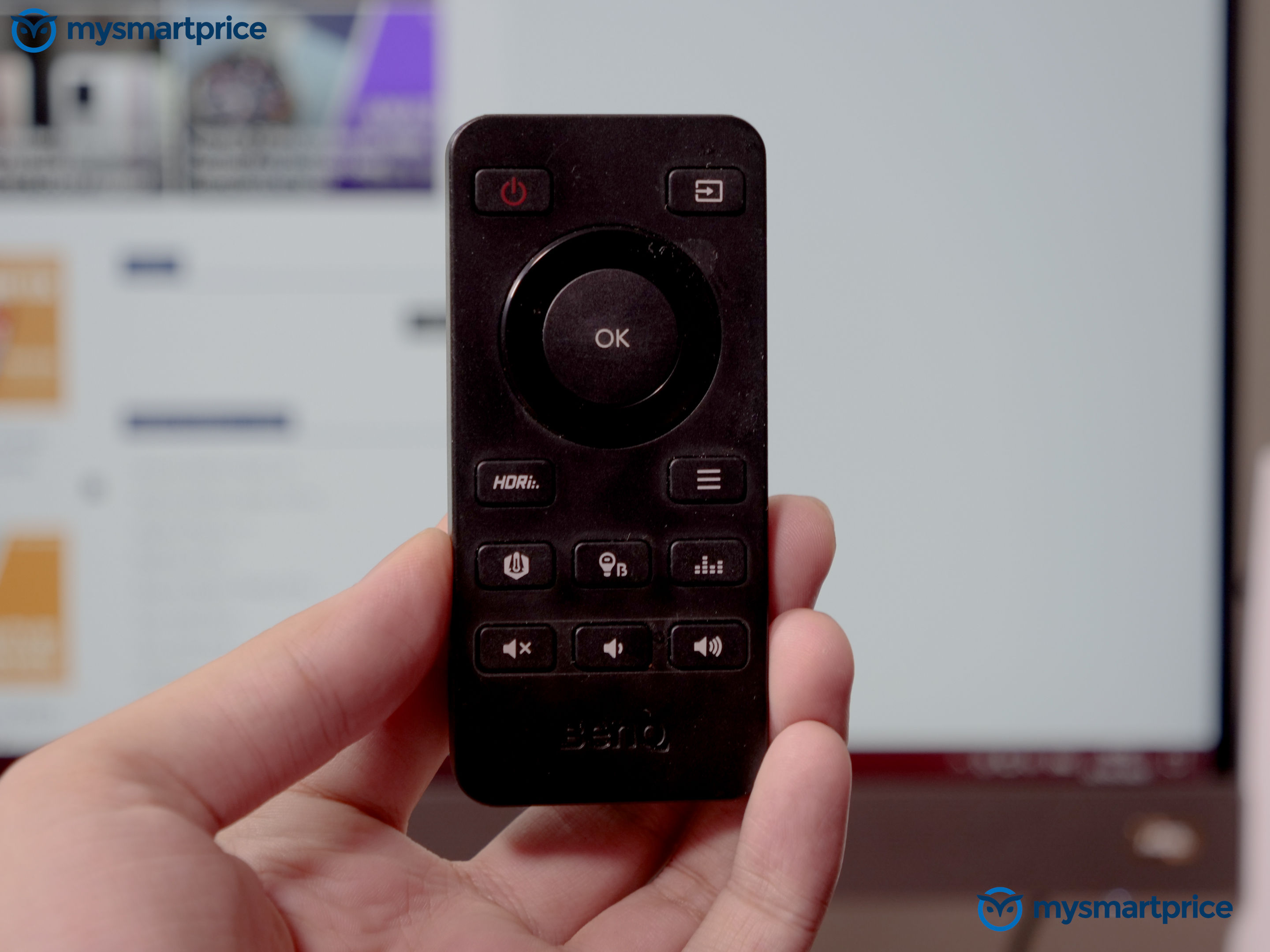 BenQ EW3280U Monitor Review: Display Performance
Now coming to the most important aspect of the monitor, the display. It's a 32-inch IPS panel with 3840×2160 (4K) resolution, a refresh rate of 60Hz and support for 100% sRGB and 95% DCI-P3 color spaces. It can touch a peak brightness of about 350nits, and comes with BenQ's proprietary HDRi technology, along with the HDR400 certification. For everyone looking for a detailed review of the technical aspects of this display, I'd link the PCMag Review here, but for everyone else, suffice it to say that this is a great screen experience. In the default setting, the colors are fairly accurate and the brightness is apt to be used in a well-lit environment. There's a plethora of image tuning options present too and I feel this monitor can be easily trusted by artists for color-grading etc..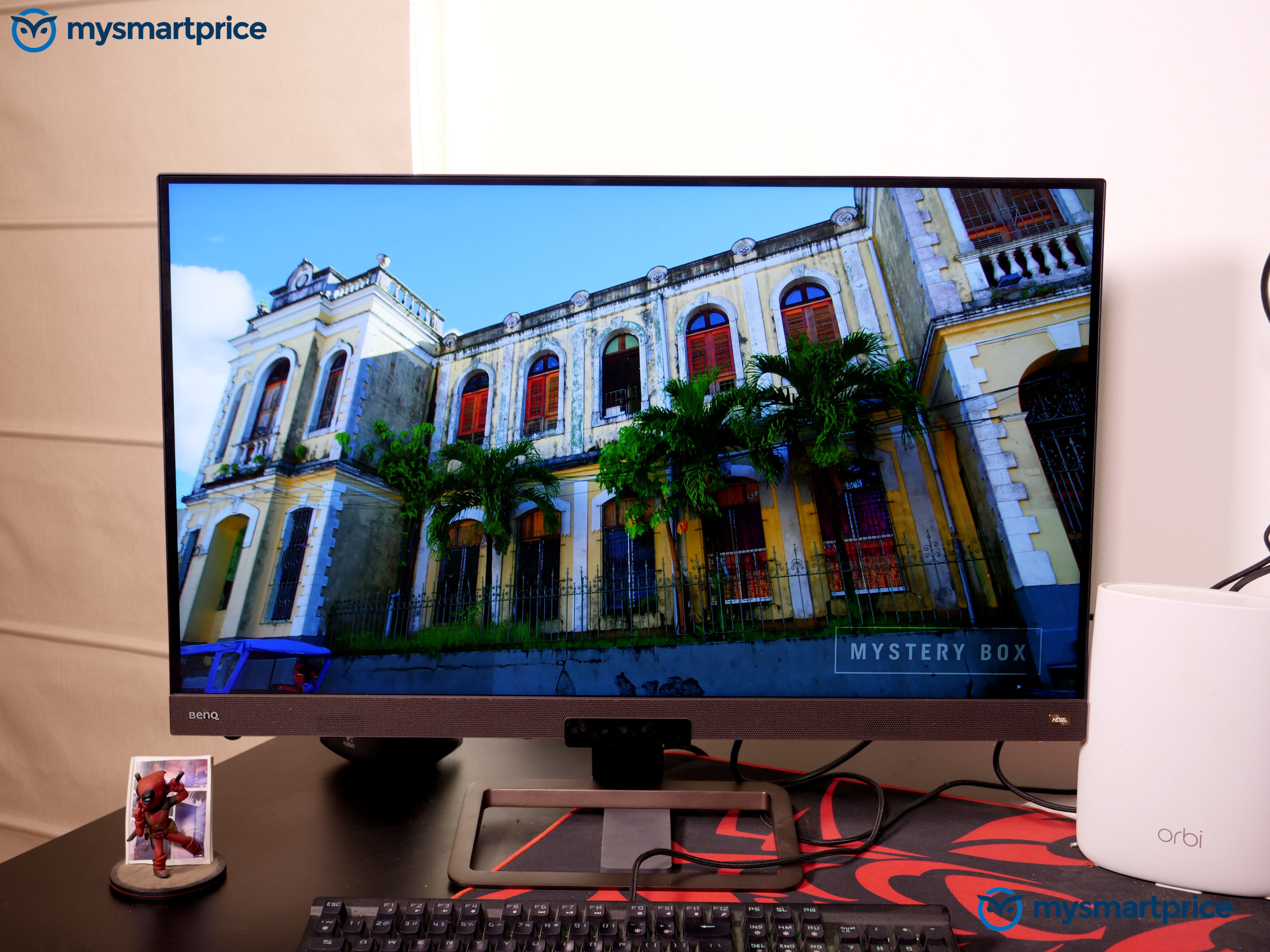 Now coming to the HDRi technology. It works by using an ambient light sensor fitted in the chin, which senses the brightness and color of ambient lighting, and also some software magic to analyze what's playing on screen.
The monitor then tweaks the screen settings accordingly, increasing contrast, saturation etc. as needed and also giving the peak brightness a slight boost. If you're using it for multimedia consumption, you might want to do so in the "Cinema HDRi" setting which offers punchier colors and good control over the highlights and shadows in the scene.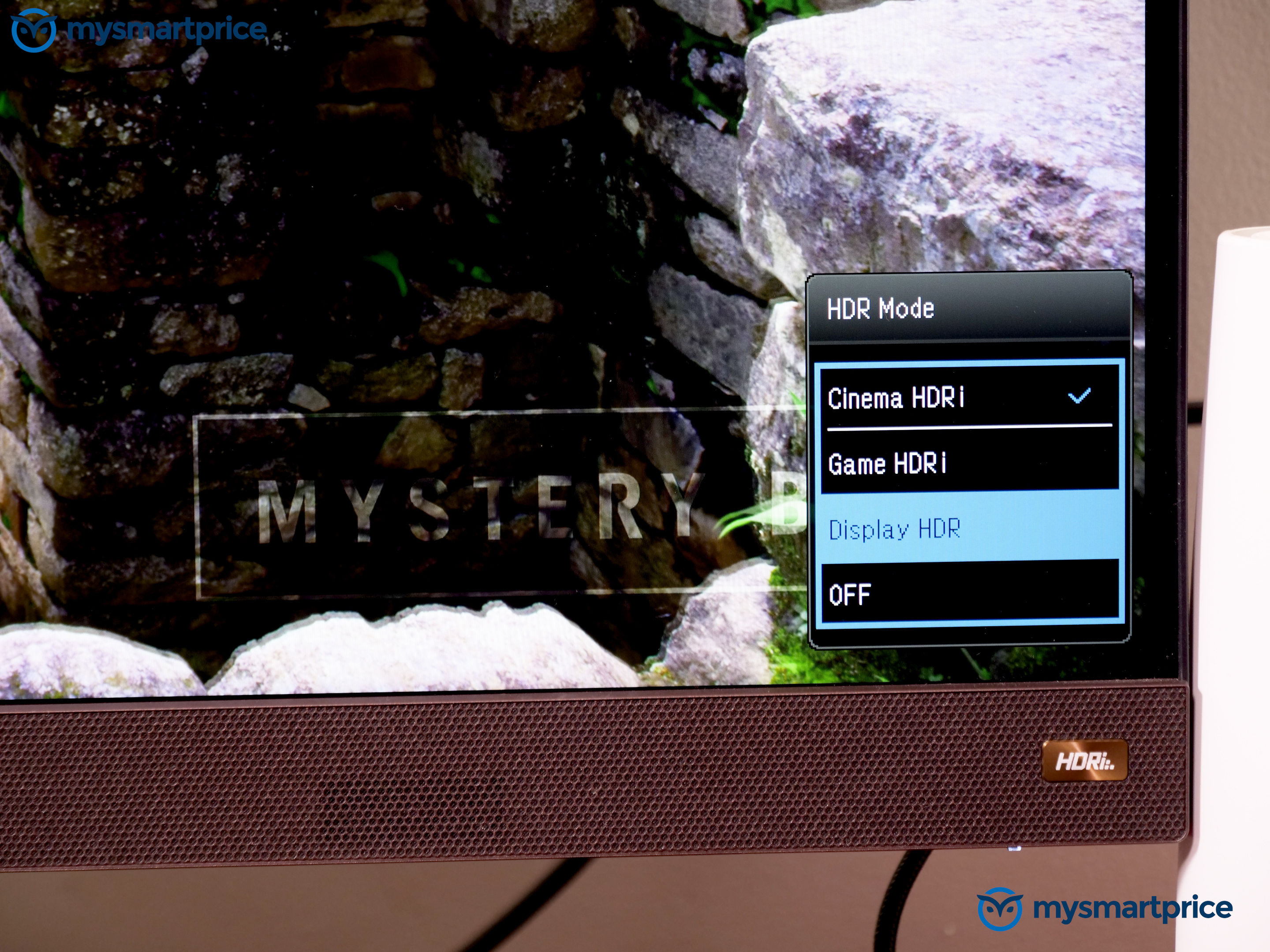 There's also the Game HDRi and Display HDR profiles, the latter is supposed to give the best HDR performance. But in my testing, I found it to be too overbearing, sometimes cranking the saturation up too much, making skin tones look almost red. It does give the whole image an OLED-ish look, but I think it should be only used when watching scenes of nature or landscapes.
As far as software features are concerned, apart from all the picture tuning settings, you get a lot of Eye Care settings, where you can turn on the Blue Light filter and even turn the display into a grayscale e-paper style look. 
There are no real gaming features present here, and this monitor misses out on high refresh rates which are definitely a must for competitive, high intensity gaming. There's support for AMD's FreeSync though, which helps by locking the FPS to 60 to match the refresh rate, but clearly this monitor isn't aimed at being a gamer's choice.
BenQ EW3280U Monitor Review: Pricing & Verdict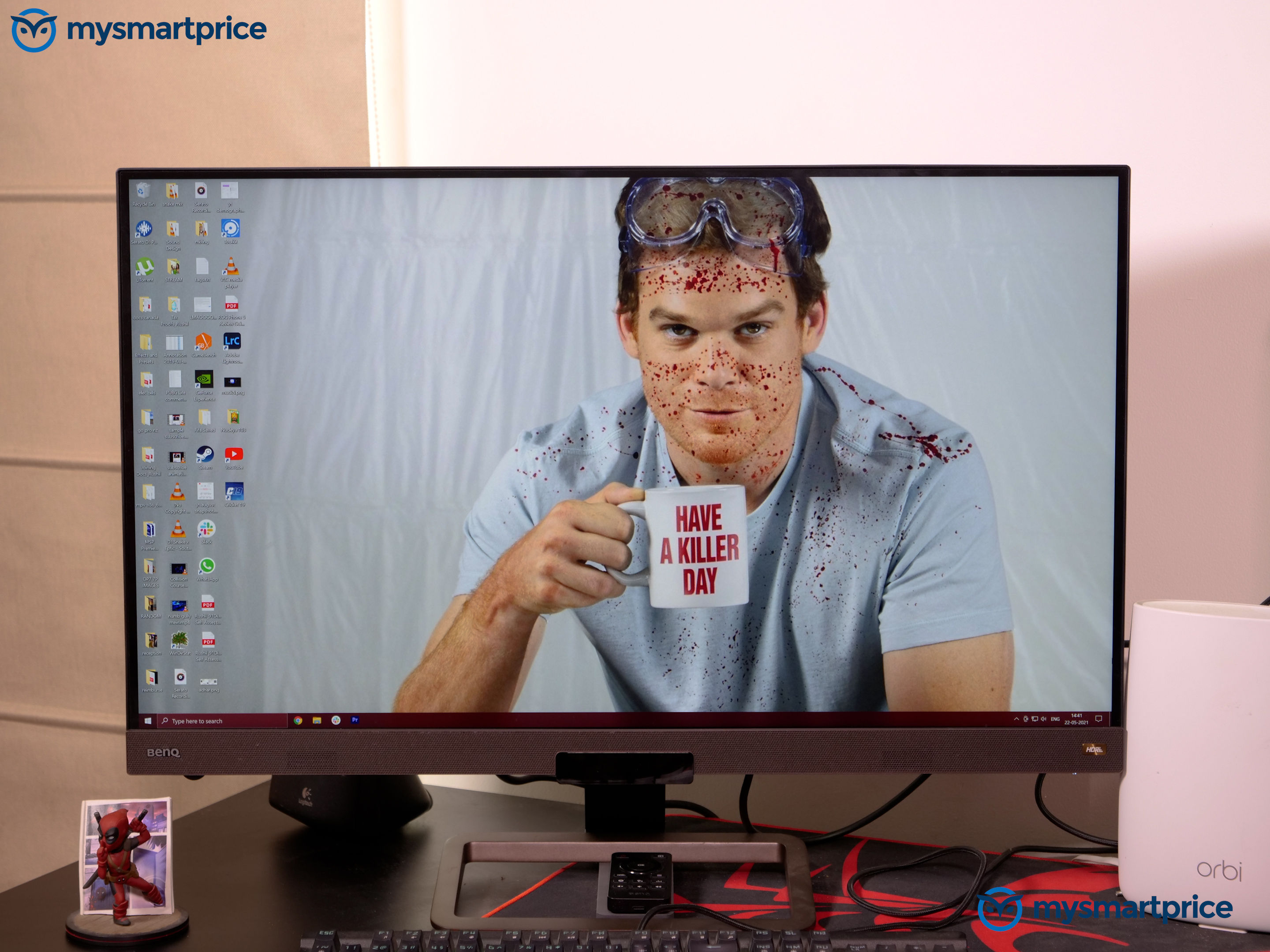 The official Indian MRP for the BenQ EW3280 32-inch monitor is Rs 69,990. However, as of writing this review, it's available on Amazon at a price of Rs 54,999. At that price, it's still considerably more expensive than a lot of other similarly spec'd options. 
You can get LG's 32 inch Display600 4K Monitor for Rs 43,999, which could be a great alternative for anyone looking for a daily use monitor with good colors and built-in speakers. Then there are many other options available from BenQ itself, which will offer you 144Hz refresh rates for gaming, albeit you might have to settle for FHD resolution or let go of the built-in speakers.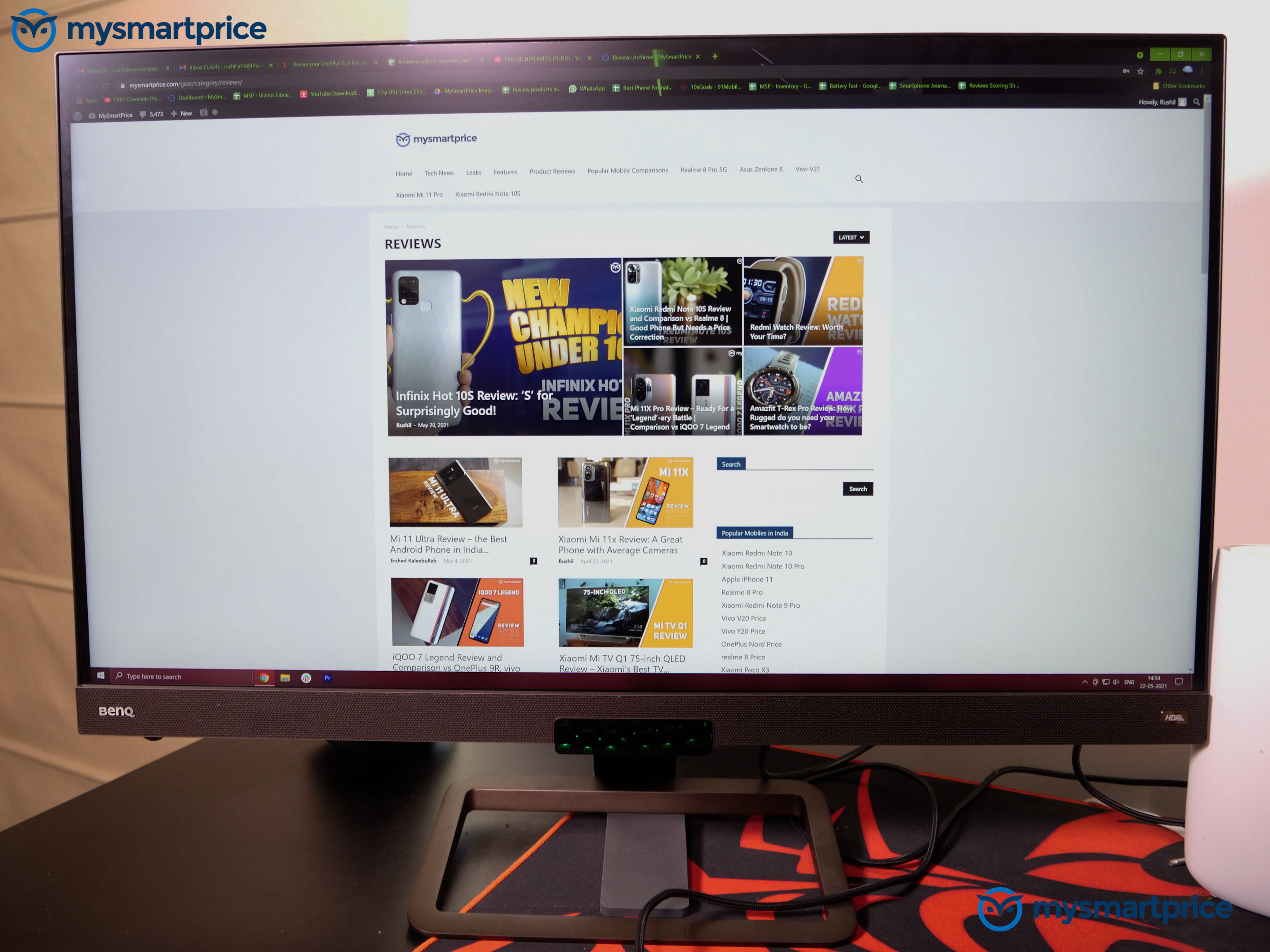 I really enjoyed using the BenQ EW3280U 4K monitor. It's a good multimedia consumption screen, which can also be used as a standalone TV replacement. The built-in speakers are an added advantage. The HDRi enhancement options definitely help add a lot of punch to the overall experience. However, the lack of gaming-specific features, lack of height adjustment and comparatively higher pricing are some of the cons to look out for.
This is a monitor that won't let you down most of the time, but I feel that based on your usage you can find comparable performance at cheaper prices as well.