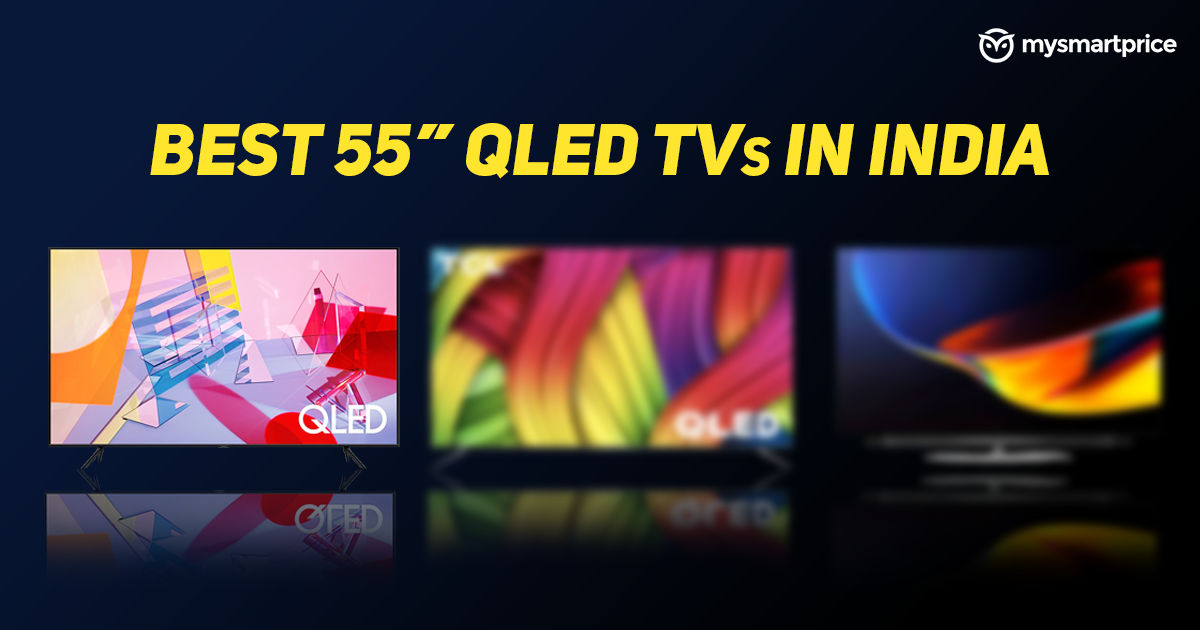 QLED TVs are growing increasingly popular in the market for a multitude of reasons. At the very core is the performance advantage that QLED TVs offer over LED TVs. In comparison to traditional LED panels, QLED TVs have a quantum dot filter between the LCD screen and the LED backlight. It is this that enables QLED TVs to produce brighter and more vibrant colours than standard LED TVs. This makes sure that the overall picture quality produced by QLED TVs is superior to LED TVs by a margin, which gives you reason enough to upgrade your LED TV during the festive season sales this year. On this note, we list down the four best 55 inch TV in India with QLED display panels.
Best 55-inch QLED TVs in India
TCL C715
OnePlus Q1 Pro
LG Ultra HD Smart OLED TV 55CXPTA
Samsung The Serif
Best value for money: TCL C715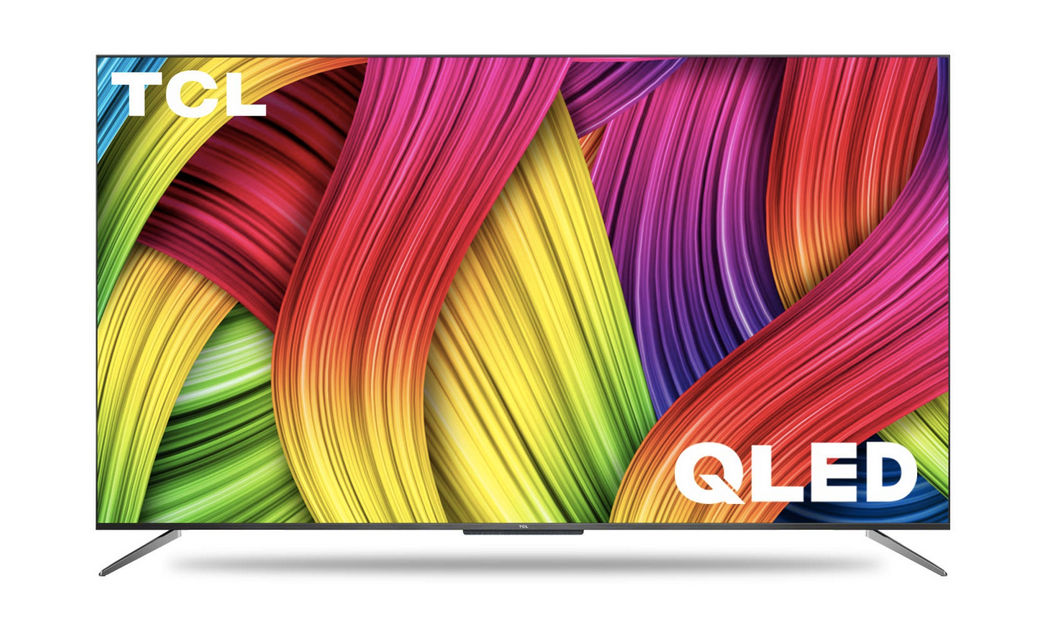 The TCL C715 55-inch QLED TV is one of the least expensive QLED TVs of its kind. However, despite its pricing of Rs 59,000, which is super competitive for QLED TVs, the TCL C715 TV has most of the features that you would expect in premium TVs. The long feature list includes voice control with Amazon Alexa integration in the TV, HDR10+ certification, 30W integrated speakers with Dolby Atmos certification, Dolby Vision certification for the 4K 60Hz QLED panel, and TCL's 'Full Screen' design language with super thin bezels around the TV. The overall offering does not feel like a compromise, making the TCL C715 the best value-for-money QLED Android TV that you can buy. On the overall sense, it is also one of the best 55 inch TV in India to buy right now.
Best features: OnePlus Q1 Pro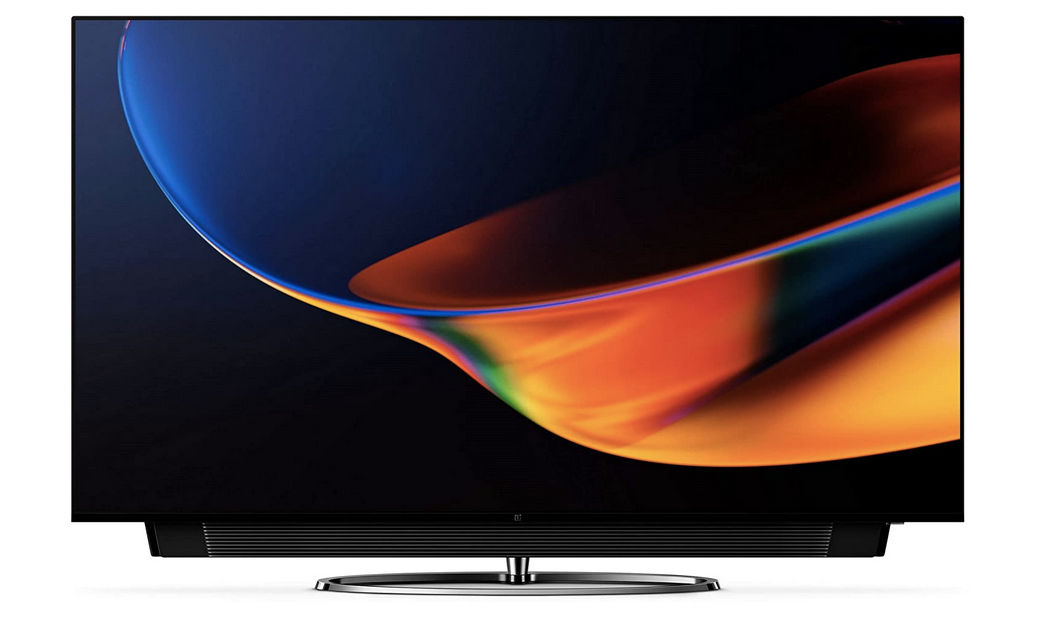 When OnePlus entered the TV market in India, most expected it to jump right into the battle that's brewing in the budget LED TV segment. However, OnePlus started its journey on the premium end of things, with the OnePlus Q1 range of QLED TVs. Of these, the OnePlus Q1 Pro 55-inch QLED Android TV is one of the most feature-rich televisions across all TVs in India. Alongside the 4K, 480Hz motion rate QLED panel, the OnePlus Q1 Pro features a slide-out sound bar with 50W audio output, four full-range speakers, two tweeters and a dual-sub-woofer setup. The OnePlus Q1 features higher RAM to keep operations smooth, covers 120 percent of the NTSC colour gamut, and supports HDR10+ and HLG playback. At Rs 84,899, it is a competitive offering, considering the features at hand.
Best picture quality: LG Ultra HD Smart OLED TV 55CXPTA
The LG Ultra HD Smart OLED TV features a 55-inch 4K Ultra HD display with a screen resolution of 3840 x 2160 pixels. The Smart TV comes with Alpha9 Gen 3 AI processor that enhances the visual experience. It also features some interesting features like AI Picture Pro, Face Enhancing, and Auto Genre Selection. The Smart TV runs on AI ThinQ that supports Google Assistant, Amazon Alexa and Apple AirPlay. It also acts as a centrepiece for your smart home devices and one can set routines to automate them.
The biggest feature of Smart TV is the self-lit pixels that let you see every colour, detail, and texture, even in dark battle scenes. It also comes with Dolby Vision IQ, which is the latest upgrade from Dolby Vision. There is a new Filmmaker mode that disables effects like motion smoothing and image sharpening and preserves original aspect ratios, colours, and frame rates. The Smart TV can also prove to be great gaming experience as it offers 1ms response time and low input lag along with HDR gaming.
Most unique: Samsung The Serif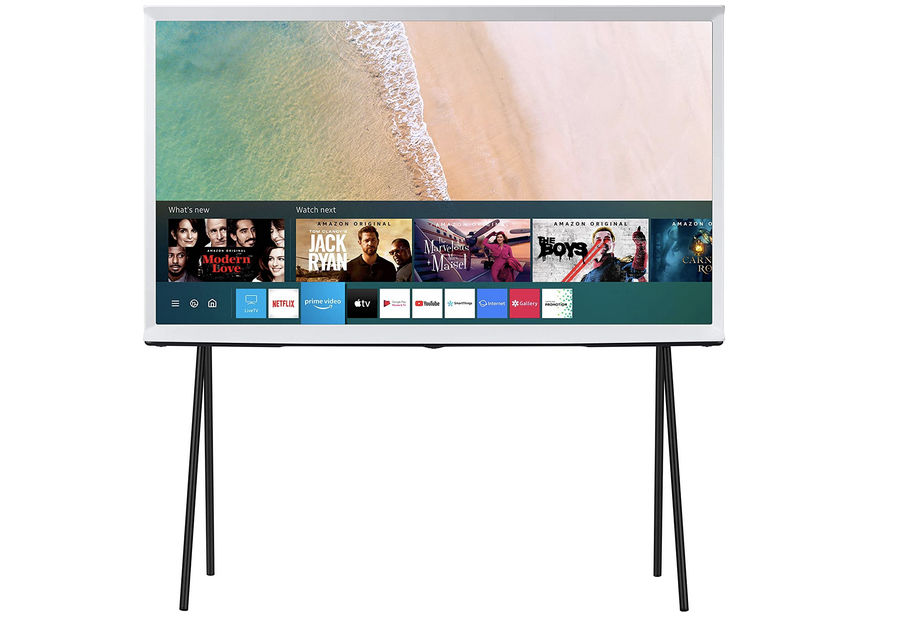 Samsung's The Serif QLED TV is not just about the picture quality, the colour gamut coverage of the panel or any of the technical details that typically define whether you should buy a TV or not. The Serif is part of Samsung's range of televisions that double up to look like art canvases or installations. Samsung's 'The Serif' gets its name because of the shape it takes when looked at from the sides, wherein it appears to sport serifs at the top and bottom edges of the TV. It has all the essential features you would expect from a flagship QLED TV, including Alexa voice control, 40W audio output, HDR10+ playback support and more, and even with its super unique design, costs Rs 1,19,990 – not as big a premium as you may have expected to pay for it.
| | |
| --- | --- |
| Televisions | Price |
| TCL C715 | Rs 59,900 |
| OnePlus Q1 Pro | Rs 84,899 |
| LG Ultra HD Smart OLED TV 55CXPTA | Rs 1,49,490 |
| Samsung The Serif | Rs 1,22,900 |