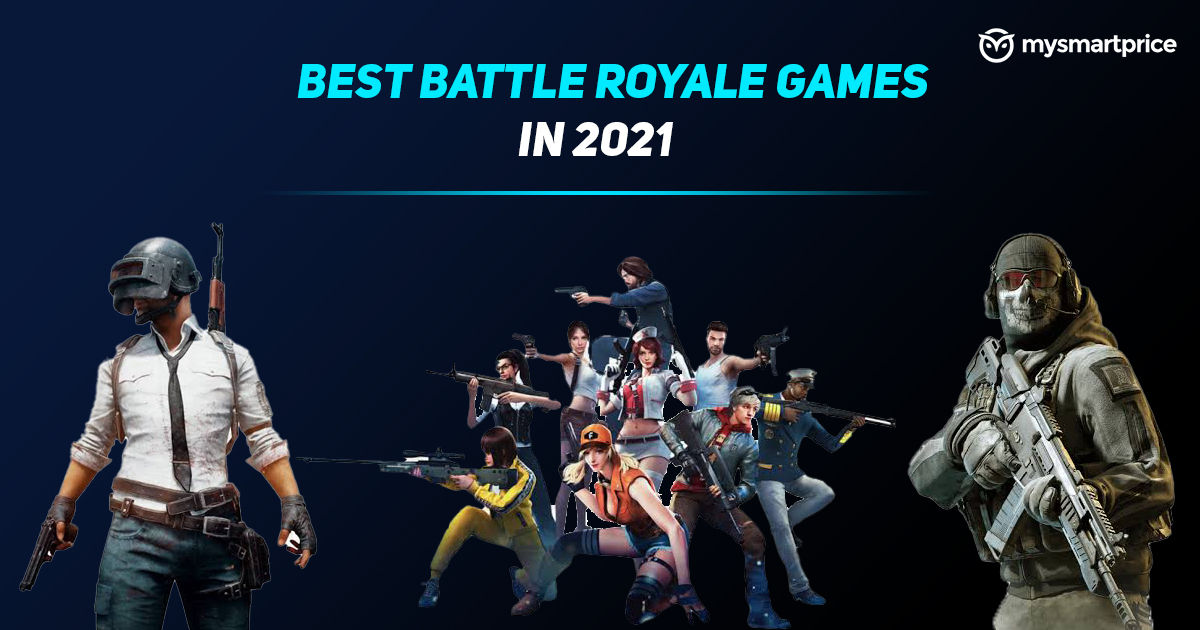 When it comes to mobile gaming, battle royale is probably one of the most popular gaming genres in India. The genre is all about the survival and killing of opponents to be in the first place. PUBG Mobile was one of the most popular and it actually made it popular in the country. However, the game was banned a year ago. Interestingly, the same developers are now back with India specific game known as Battlegrounds Mobile India. The game offers the same dynamics and features which are present in PUBG Mobile. That being said, we now have some great battle royale games that give stiff competition to the BGMI. So, if you are searching for a game like BGMI, check out our list of popular battle royale games below.
Also Read: Best Offline Games for Android Mobiles in 2021: Minecraft, Grid Autosport, Alto's Odyssey, and More
Best Battle Royale Games in India Like BGMI
COD Mobile

Garena Freefire

Battlelands Royale

Pixel's Unknown Battle Ground

ScarFall: The Royale Combat
COD Mobile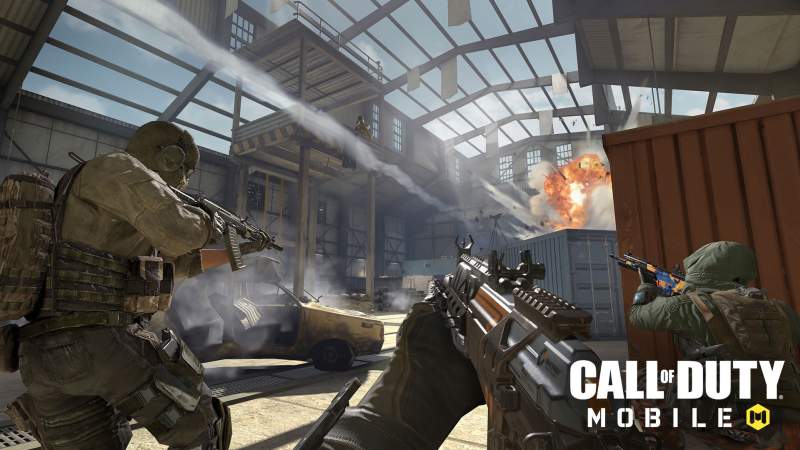 Call of Duty Mobile is currently one of the most popular games in India. The game features a 100 player Battle Royale battleground match, 5v5 team deathmatch, Sniper vs sniper battle and other different modes. It has a lot of customization options for your player including skins and weapons which takes your gaming experience to a different level. You can communicate with your team by voice and text chat features available in the game. You can also select more than a dozen of maps inside the game to play with your friends. The cinematic graphics in the game are something to be praised.
Also Read: PUBG New State: How to Pre-register for the Game on Android and iOS Mobile in India, Rewards, Top Features
Call of Duty features popular maps like Crash, Crossfire, Killhouse, Hijacked, Nuketown, Standoff and more. It features different gaming modes including Team Deathmatch where you have to defeat your opposing team, or Domination where you have to capture and hold flags across the map. It also has Frontline mode where you have to kill your opposing team after spawning at a team base. COD Mobile has a huge collection of deadly guns like AK47, M21 EBR, Striker and AKS-74U.
Link to download COD Mobile: Android | iOS
Also Read: Best Online Car Racing Games to Play on Android Mobile: Hill Climb Racing 2, Asphalt 9 Legends, Mario Kart Tour, More
Garena Free Fire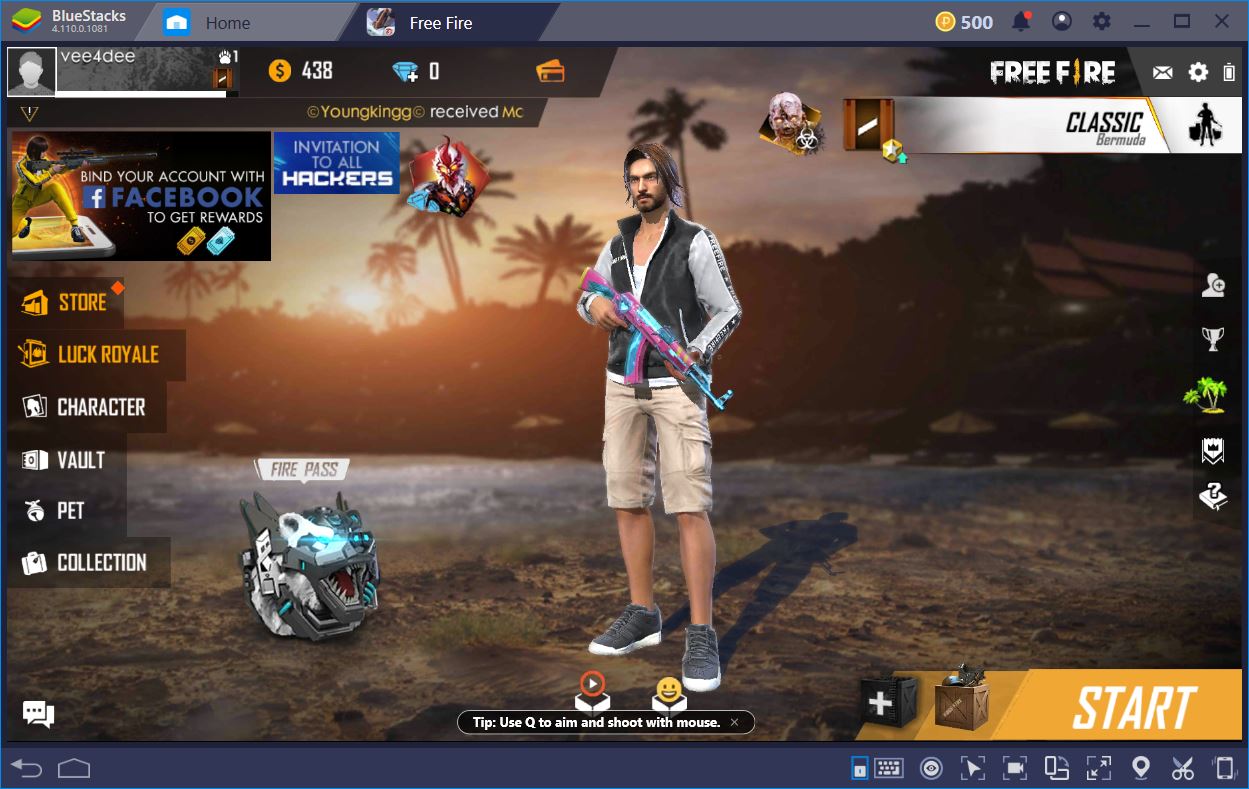 Garena Free Fire was the most downloaded game in 2020. The game currently has more than 500 million downloads on the Google Play store. Free fire comes with different types of gaming modes including the Survival shooter, Clash squad and 4-man squad. Just like another battle royale, you need to survive and shoot down your enemies in order to win the game. You can either play a solo, or a 4-man squad match communicating with them through voice chat. The game can be played with up to 50 participants in 10 minutes. Free Fire offers a wide range of characters. While the graphics are decent, the gameplay is smooth. One of the best things about Free Fire is that you can play it smoothly in low-end games.
Also Read: Free Fire for PC and Mobile: How to Download Garena Free Fire Game on Windows PC, Mac, Smartphone
Garena Free Fire has some popular guns like MP40, M1014, AWM, FAMAS, M4A1 and Groza. It has three different maps: Bermuda, Purgatory and Kalahari. Free Fire has different gaming modes including the Classic mode where a total of 50 players compete against each other. Rush Hour includes 20 players fighting against each other. Team Deathmatch also known as TDM, is basically a 10-minute 4v4 fight between two teams.
Link to download Free Fire: Android | iOS
Battlelands Royale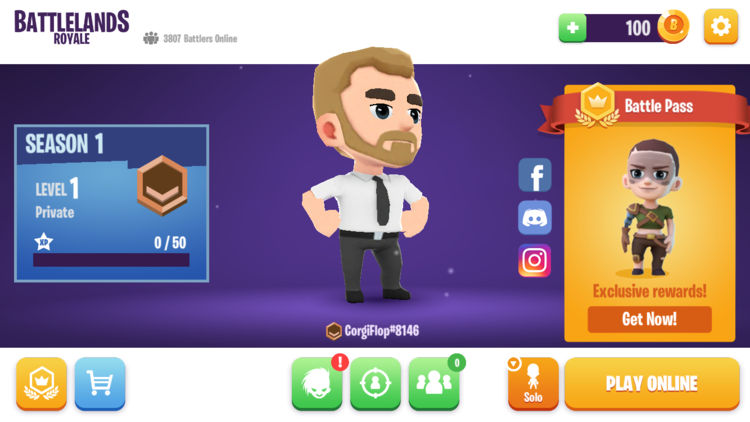 Battlelands Royale is very similar to all the other battle royale games we mentioned above. The game is all about surviving till the last. But the difference between others and is its animated and funny characters that bring charm to the game. It features a 32 players battle royale match that can last up to 5 minutes. It also offers different gaming modes like Tirsk, Hot Drop, Bazooka Party, Beach Fight and Supply Rush. You can use weapons like mini-guns, bazookas, and assault rifles to shoot down your enemies. You can upgrade your character in the game. Battlelands Royale has been downloaded over 10M times on the Google Play Store.
Link to download Battlelands Royale: Android | iOS
Pixel's Unknown Battle Ground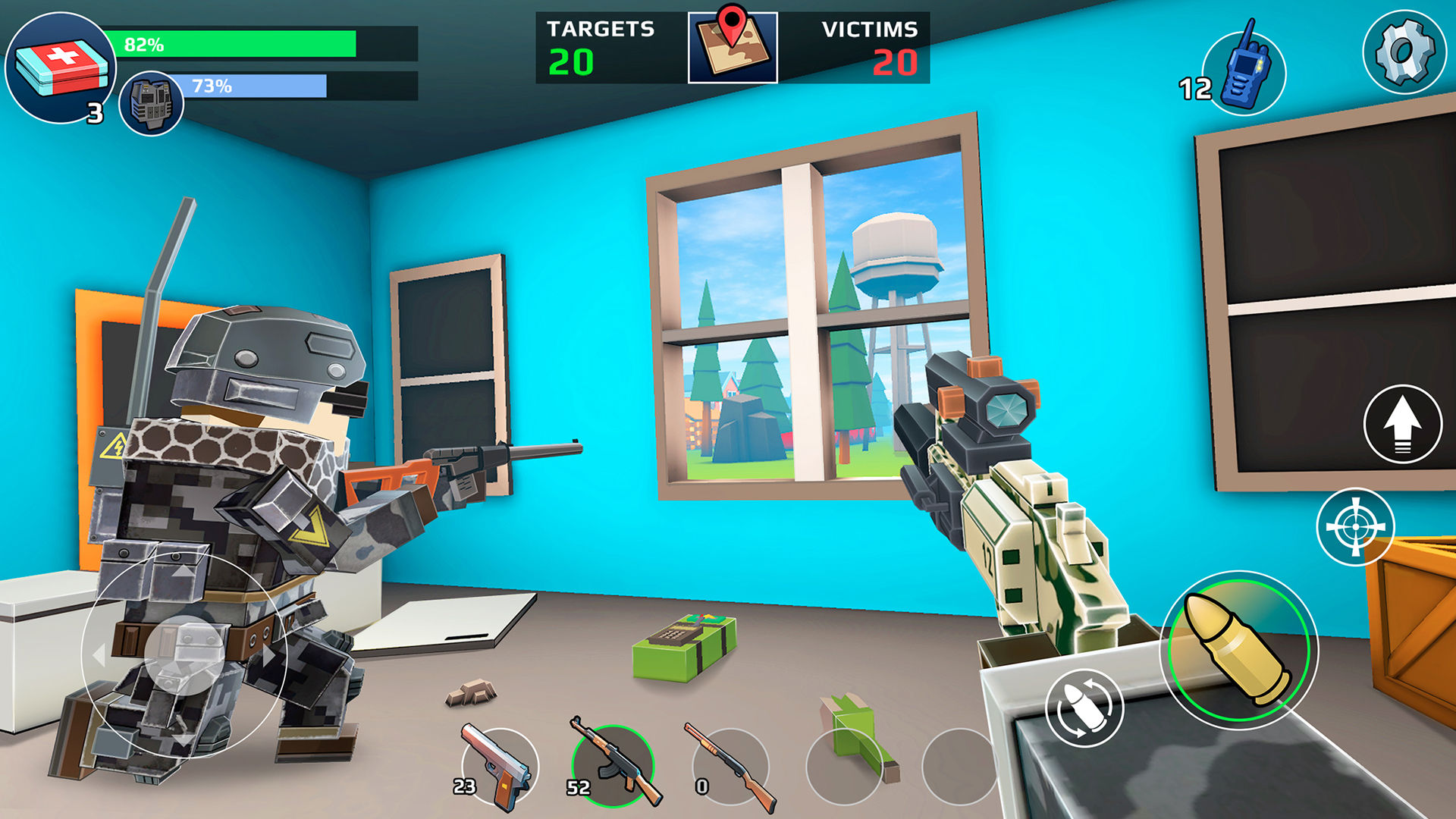 Pixel's Unknown Battle Ground is one of the best crafter clones of PUBG Mobile. The game features PUBG like characters but in pixelated skins. Sounds interesting. Right? It is a very fun game to play. If you are that gamer who doesn't care much about the seriousness and intensity of the game, you should try Pixel's Unknown Battle Ground. The game follows a similar pattern just like other battle royale games. You have to survive and shoot down your enemies in order to win the game. The pixelated graphics make the game look childish but funny and interesting simultaneously. You can say that this is a funnier version of PUBG Mobile.
Link to download Pixel's Unknown Battle Ground: Android | iOS
Also Read: Valorant is Coming to Smartphones to Take on PUBG Mobile
ScarFall: The Royale Combat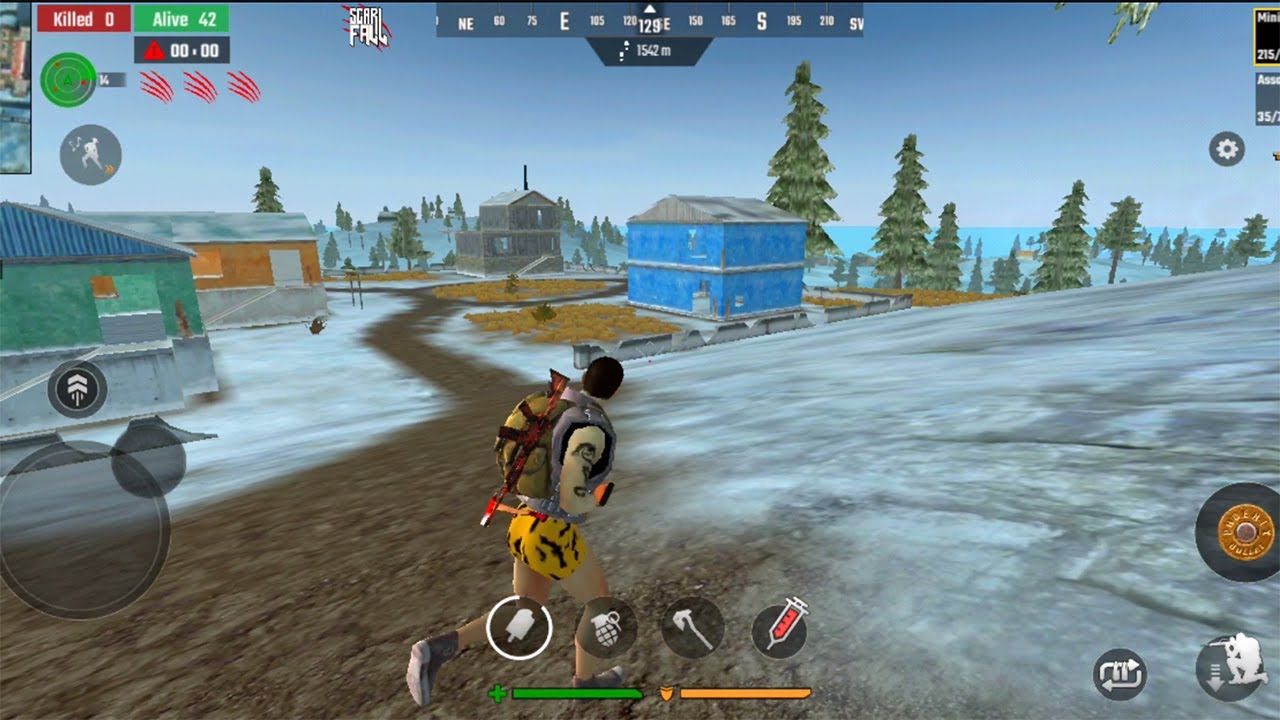 Scarfall is also becoming a popular battle royale game day by day. The game features a multiplayer last man standing format where 48 players land on an island in order to survive and win the match. You can choose to enter the match solo, duo or squad. Scarfall has a good collection of vehicles that you can use to navigate through the map. You can use multiple types of scopes to improve your aim to shoot your enemies. You can even use 2 primary guns and 1 secondary gun to shoot your rivals in intense combat. Scarfall can be played online and offline both. It allows you to customize your player with different clothing accessories.
Scarfall features 4 different maps: Iceland, Snow Dust, Resort and Mayhem. It has two different gaming modes, Battle Royal mode in which you have to kill all your enemies to win and the other is Gun Mode where you will play in 5-minute gameplay in which you will get unlimited respawns to kill your enemies.
Link to download Scarfall: The Royale Combat: Android | iOS