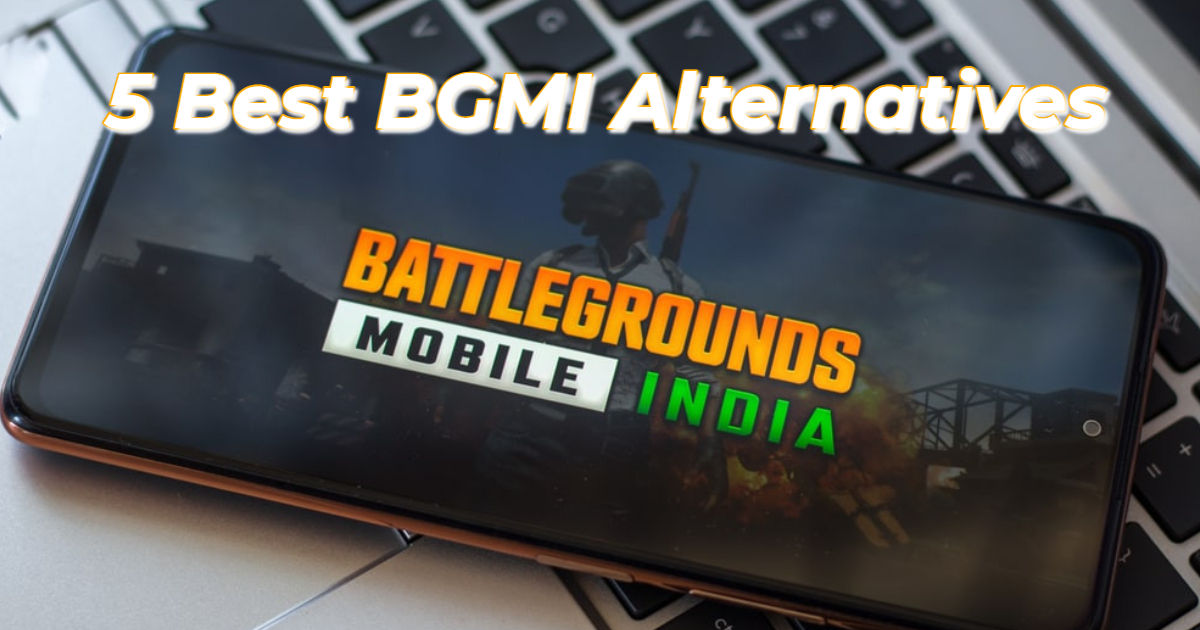 The famous battle royale game, BGMI, has been taken down from the Google Play Store and Apple Store. This is the second time the game has been taken down from the Play Store, after PUBG Mobile. The latter was banned along with other Chinese apps citing national threat security issues by the Indian Government. Google has confirmed that it has taken down the app as per the Indian government order.
However, since the ban of PUBG Mobile, several new BR titles and existing titles have entered the gaming industry. We have different games that deliver some great experiences when it comes to the battle royale genre. So, if you want to try out these new battle royale games, check out our top list of BGMI alternatives that include some major names like Apex Legends, Call of Duty Mobile, and more. So, without further ado, let's get started.
Also Read: BGMI Ban Seems Confirmed as It is Taken Down From Google Play Store and Apple App Store, Company Responds
Best BGMI Alternatives – Battle Royale Games in India
Following is the list of games that are the best BGMI alternatives:
Apex Legends Mobile
Call of Duty: Mobile
New State Mobile
Modern Combat 5
Free Fire MAX
Apex Legends Mobile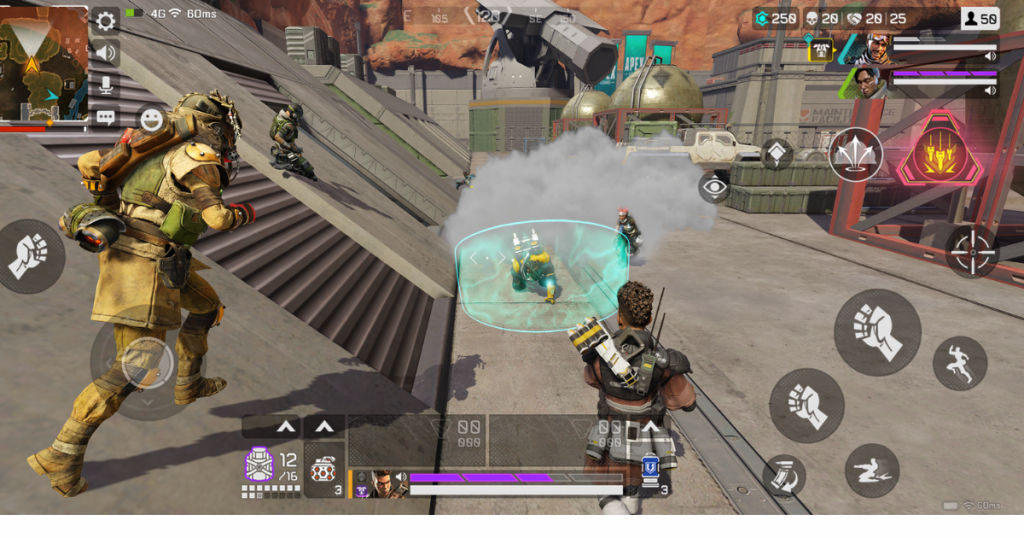 Apex Legends Mobile is recently launched by Respawn Entertainments for both Android and iOS devices. The game got quite popular within a short span of time. It provides the same experience as the games' version on PC or console version. The devs also included mobile-exclusive content alongside the other features and content similar to the PC version.
Gameplay
It has various game modes such as TDM, Arena and BR modes. Respawn also send regular updates and patches to the game to include new content in the game to improve the gaming experience. BGMI also has BR modes and several multiplayer modes like Arena TDM, Deathmatch mode, etc.
Apex Legends Mobile also provides the same shooting experience as BGMI and it is about to add more mobile-exclusive content in the future. With high-detailed graphics, Apex Legends is definitely a high competitor for BGMI. Several players complain Apex Legends need to optimise its graphics so that it can be run on Mid-range and low-end devices. BGMI can run fair on low-end devices with minimum graphic settings.
Availability
The game is available for Mobile, PC and other consoles. Mobile gamers can download the game on their device from both Google Play Store and App Store. To download Apex Legends Mobile from Google Play Store, click here and App Store, click here.
Call of Duty Mobile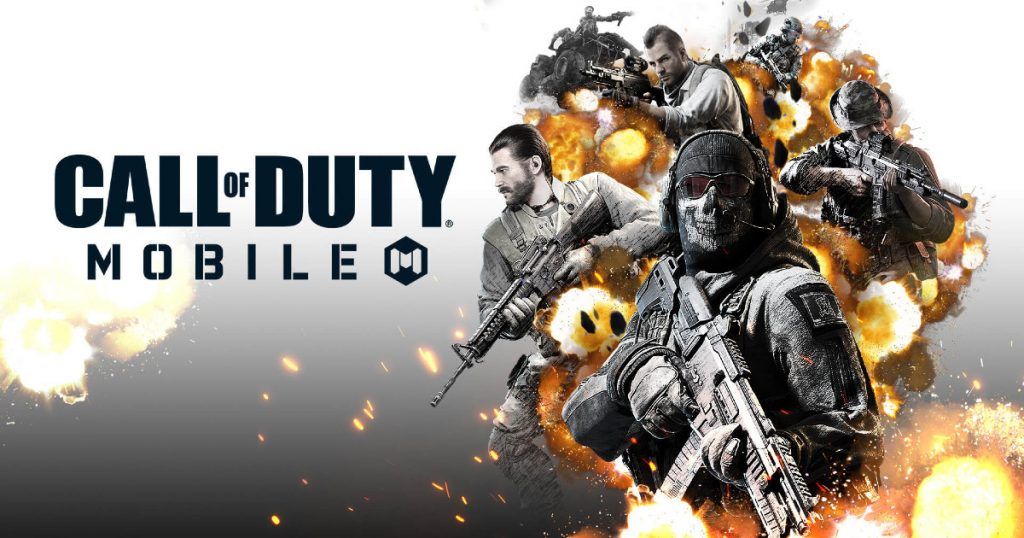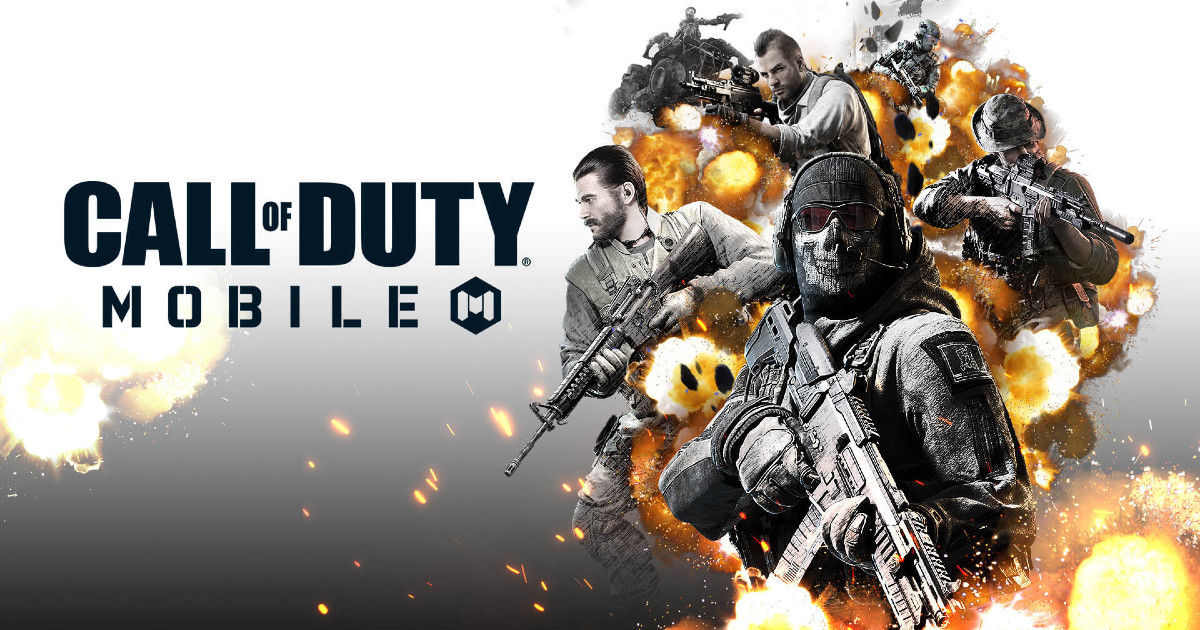 Activision's franchise Call of Duty's first mobile version has become massively successful when it was launched back in 2019. COD Mobile is one of the popular games in the country and is definitely one of the main contenders for BGMI and PUBG Mobile.
Gameplay
It provides the experience of playing COD games on the mobile platform. The game also has similar modes like Deathmatch, Multiplayer mode and a BR mode which would have a player number of 100. These features resemble the features of BGMI and PUBG Mobile. This free-to-play game allows personal customization for players in terms of gun skins, attachments and characters which gives a unique gaming experience.
In the absence of PUBG Mobile in 2020, several gamers have switched to COD Mobile as the game boasts good graphics and has similar features to PUBG Mobile and BGMI. Call of Duty has dozens of maps loaded in the game and players can select their favourite or try new ones to get a new level of a unique experience. One can find some weapons in COD Mobile similar to PUBG Mobile and BGMI. The developers include regular updates to bring-in new content so that the game remains engaging and fresh.
Availability
COD has multiple titles designed for various consoles and devices. COD Mobile is only mobile exclusive and is available for free to download and play. Android users click here to download from the Play Store and iOS users click here to get the app.
New State Mobile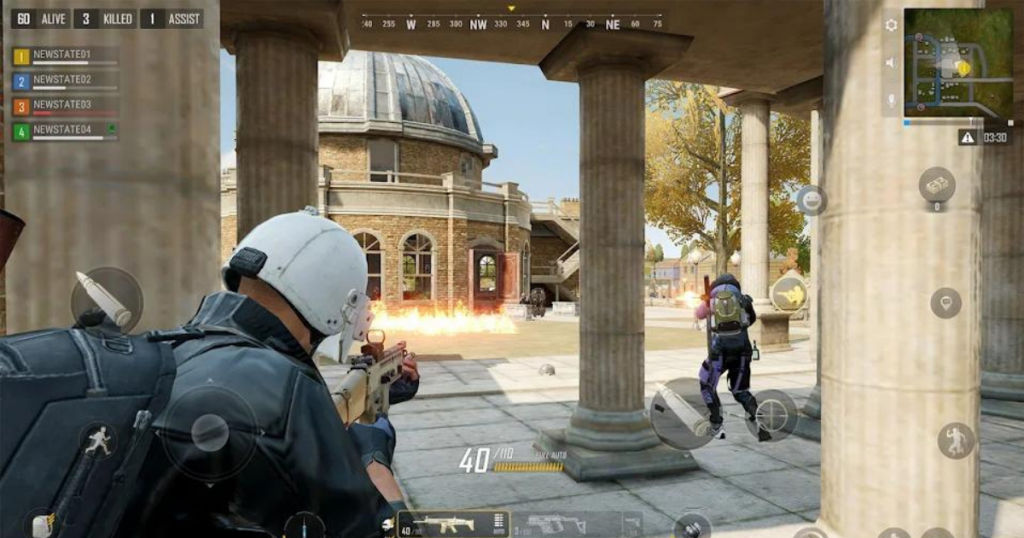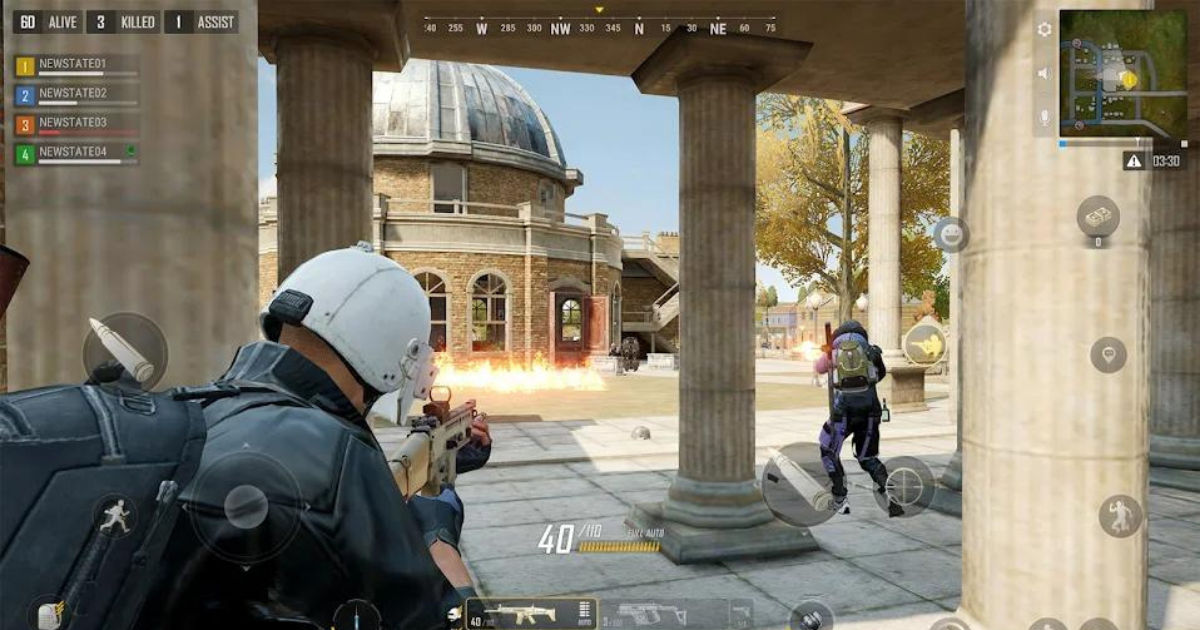 PUBG: New State or New State Mobile is one of the titles that belong to the PUBG franchise. Published by Krafton, the game is powered by Unreal Engine 4 and developed by PUBG studios. The same graphic system is followed by BGMI as well and is developed by the same publishers i.e., Krafton INC.
Gameplay
New State Mobile offers the same experience as BGMI and PUBG Mobile but features a futuristic environment inside the game. Some tactics like movements, animations and mechanics are changed and made realistic to make the game more efficient.
It is believed that the graphics of New State Mobile are on-par with PC-level graphics and has a good plot. The game features futuristic vehicles, and buildings to provide the experience of future evolution. One may feel a slight change in playing as some of the movements and animations have been optimised but the rest feels like BGMI or PUBG Mobile. The game is considered to be one of the best BGMI alternatives.
Availability
New State Mobile was launched in November 2021 and even though it was launched after BGMI, the game has a huge user base excluding India. The game is available for free on both the Google Play Store and App Store. Following are the links to download the game:
Modern Combat 5
Gameloft's creation Modern Combat is primarily designed and developed mainly for Android and iOS. It is a series of games which has the same aspects as the Call of Duty and Battlefield franchises and offer similar features, providing various tasks for players to accomplish.
Gameplay
The game follows a story plot where you have to fight terrorists with your team of soldiers. Modern Combat 5 is the fifth instalment in the series and is released in 2014. The game is considered to be one of the best BGMI alternatives and is available for the mobile platform as well as the PC platform.
The i-game movements include shooting, crouching, jumping, throwing grenades, aiming, reloading, sprinting, and knifing enemies. Also, the game offers various gun categories like Sniper, ARs, Throwables, and Melee weapons which is a similar case in BGMI and PUBG Mobile. The main difference between both the games in question is that MC5 is an FPS game while BGMI provides both First-person and third-person perspectives.
Availability
The game is available to play for free and download on the Google Play Store and the App Store. To download Modern Combat 5, click here for Google Play Store and for iOS users, please click here.
Free Fire MAX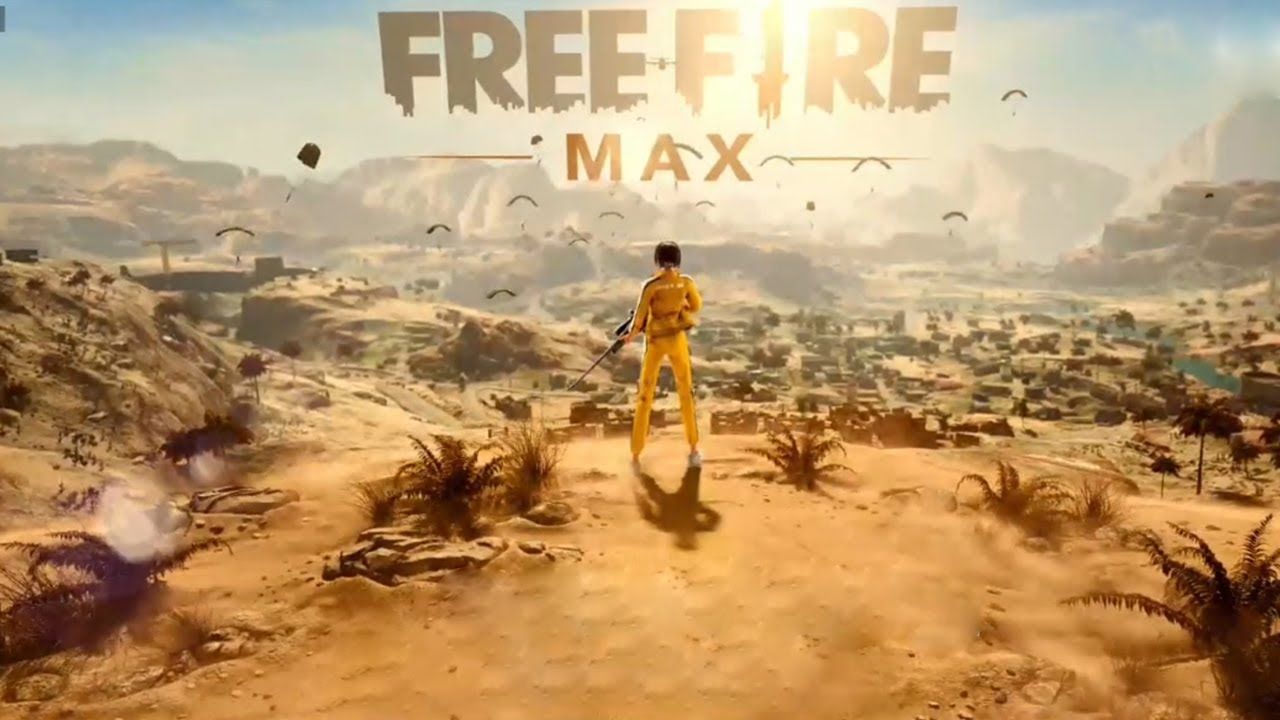 Free Fire MAX is the enhanced version of Free Fire that comes with improved graphics and sounds. Garena's sensation Free Fire is known to be made for low-end devices and thus boasts low graphics which is why the developers have opted for a MAX version in which they optimised and improvised their primary title.
Gameplay
The game has profited in India after PUBG Mobile and PUBG Mobile Lite were banned in the country. Garena came up with several tournaments to bring in momentum and attracted a wide fan base across the world. Big brands like TSM and other companies have invested in the Indian Free Fire Esports community. But recently, the Indian Government banned Free Fire and other apps which led to the downfall of the game in the country.
Free Fire MAX is still available to play in the country and the game offers a similar experience to Free Fire and gives the same BR ambience as BGMI. It has similar kinds of weapon categories and has the same weapons included in both titles. Moreover, the game has similar aspects like emotes, outfits, companions etc.
Availability
One does not have to spit any bucks to download or play the game since it is free to play and download. Both iOS users and Android users can play the game for free. To download it on Android, please click here and for iOS, click here to download.
Note: The games listed above are not based on any ranking