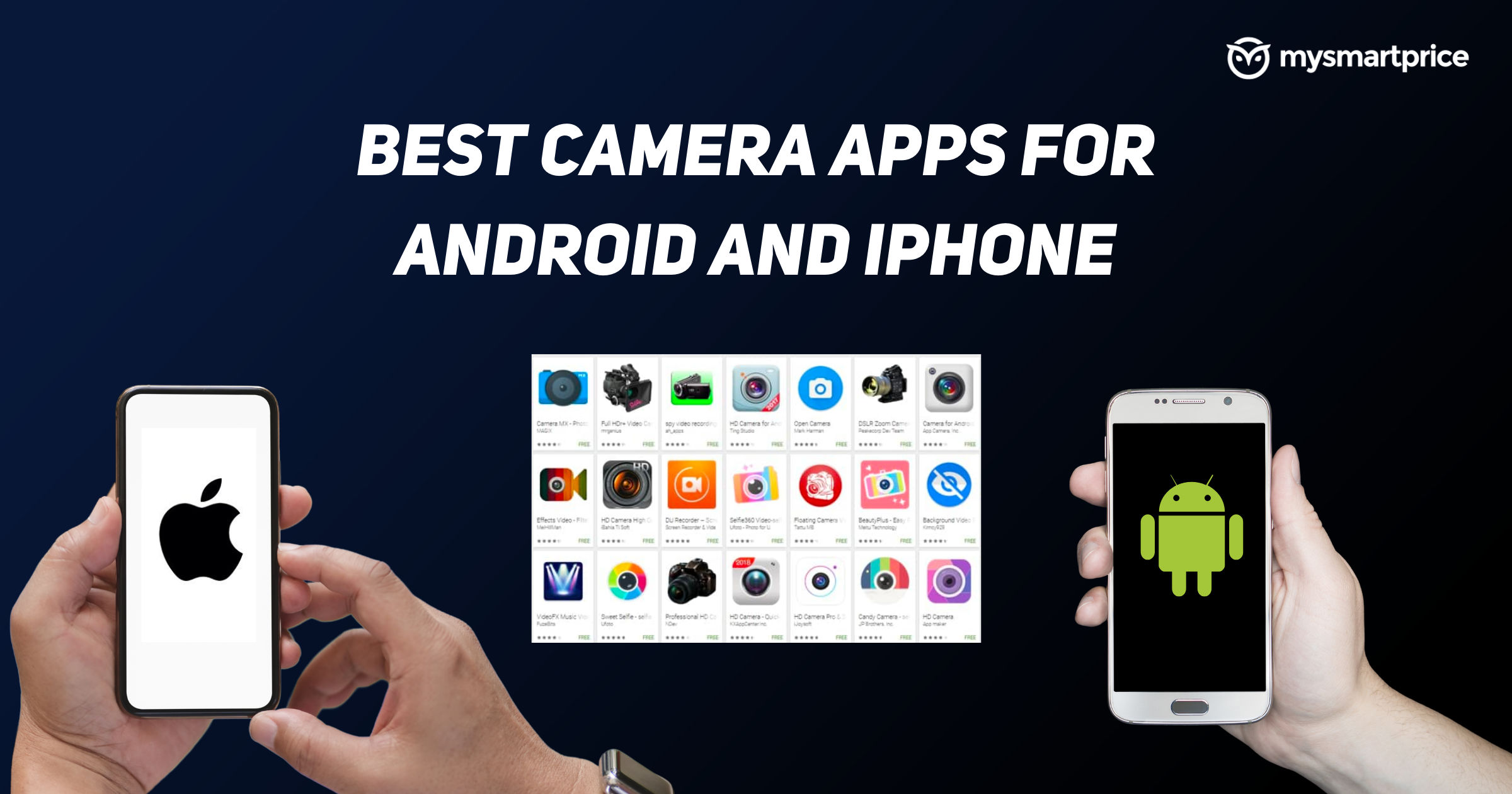 One of the most important aspects, while making a smartphone purchase decision, is, more often than not the camera. In most cases, when you are comparing two or more phones, they do impress you with on paper hardware specs and features, but when it comes to delivering in real life, not all phones are capable of translating the on-paper specs to deliver a good result in the real-life. Everyone uses the camera on phones these days, clicking images for social media to capture important documents.
Also Read: Best Android APK Download Sites 2022: APK Mirror, APK Pure, Aptoide, and More
In recent years, night photography is also gaining popularity, so is the manual or pro do the cameras. However, not all the stock camera apps excel when it comes to all kinds of photography, and this is where third-party camera apps come into play. If you are someone who is not happy with your phone's built-in camera apps or want to explore some new camera apps in the market, here are the top 6 apps you can try out.
In this guide, we have included six apps, which we think are the best now, and three are available on both Android and iOS platforms. Two are Android exclusive, and one app is exclusive to iOS devices.
Also Read: Best Free Online Photo Editors to Change Background Colour to White, How to Use Them
List of Best Camera Apps
Adobe Photoshop Camera / Adobe Lightroom

Cymera

VSCO

HedgeCam 2

Camera+ 2

Open Camera
Adobe Photoshop Camera /Lightroom Camera
The Adobe Photoshop Camera has a simple and straightforward interface. You get a capture button on button along with the gallery view button and filter option. On the side, you get a slider to control the exposure. The start of the show is the addition of the lens library, which can be accessed by tapping on the top left of the screen (Globe icon). You get a bunch of lenses to select, and you can also pick lenses from different categories like basics, portrait, scenery, foodie, film effect, a fun selfie, and more. You can browse through all these and add whichever lens you like. This app is helpful for social media posts.
Another app from Adobe is Lightroom. Although it is technically an editing app, it offers an option to capture photos and provides a professional shooting mode. It also brings a bunch of filters and an option to click pictures in DNG as well as JPEG formats. Lastly, there is also a timer to capture a perfect shot.
Availability
Both the Adobe Photoshop Camera and Adobe Lightroom: Photo Editor apps are available on Google Play Store for Android users and on App Store for iOS users.
Also Read: Watermark Remover: How to Remove Watermark from a Video Online for Free on Mobile and Laptop
Cymera
One of the OG and popular super camera apps, Cymera is not only a camera app but also comes with a dedicated beauty camera, editor, create a collage, crop and fit images for Instagram and YouTube 一 all in the same app. As you'd expect, the Cymera app brings a bunch of exciting stickers, filters, and special effects. However, the USP of the app is the body feature, which allows you to stitch, slim your body parts like your face, hip, legs, etc. While not everyone appreciates this kind of editing, this might be useful for some. The app also allows you to add background text for images. While it is free to download and install this app, you will have to bear with ads.
Availability
The app is available for download on both Android and iOS platforms for free with in-app purchases.
Also Read: YouTube Thumbnail: How to Create YT Thumbnail Free Online, Size, Resolution, Aspect Ratio and More
VSCO
VSCO is one of the most powerful and popular tools when it comes to photo editing. However, the addition of the camera apps on the app takes it a step ahead. However, the camera is pretty simple and does not offer features like the phone's camera or other third-party apps. One of the unique features is the fact that you can capture GIFs directly from the app using DSCO mode. Once you click the picture, you can apply filters, plate with settings and then save the image. The same is also applicable for videos.
Also Read: Best Free Online Photo Editors to Change Background Colour to White, How to Use Them
Availability
VSCO is available on both Android and iOS platforms and you get a free 7-day trial. Once the trial is over, you'll be charged an annual subscription fee of Rs 1,750 or a monthly subscription fee, which costs Rs 700.
HedgeCam 2
This is an Android-only app and it is based on the open-source Open Camera, which we will take a look at in a moment. The app comes with a simple to use interface and yet offers a robust set of features and gives more control to you. In the app, you get complete manual settings like ISO, focus lock, exposure control, resolution, and much more. The app will get quite interesting once you start using it regularly and it gives you more control over the picture you are capturing than you'd expect. In case you are a developer who'd like to explore the open-source code, the link is available on the play store description of the app.
Availability
HedgeCam 2 is available for free on Google Play Store.
Also Read: Best VPN for Android in India: Express VPN, Nord VPN, Surf Shark VPN, and More
Camera+ 2
This is an iOS-only app for iPad and iPhone users. It is also a paid app, but worth it if you are the one who takes a lot of long exposure shots, portrait shots, action, macro, and if you like manual control. The app allows you to capture in JPEG as well as the RAW format and you can set focus and exposure separately. There is also a built-in editor to take photos to the next level.
Availability
The app is available for Rs 699 on the App store. It is an iOS-only app.
Open Camera
The free and open-source app for Android, the Open Camera app is one of the best camera apps for shutterbugs. You can take images and videos with full control. You can play with settings like STD, HDR, DRO, PANO, auto-stabilization, exposure, white balance, scene mode, autofocus and much more. The app is 100% free to use with no ads. It also supports Camera2 API. Since it is also open-source, the app keeps gaining features as we move along.
Availability
Free to download for Android on Google Play Store with no ads or in-app purchases.
These were the best camera apps available for Android and iOS. Try them out and let us know which one did you like the most in the comment section below.