With the rapid increase in fuel costs, many people have started considering shifting to the electric counterparts of their internal combustion engine (ICE) powered vehicles. While electric cars are seeing a major rush in demand, it still does not match the demand rate for electric scooters. While these vehicles are a bit pricey up front, they amount to massive savings in the long run. Moreover, they are good for the environment too.
Due to the high demand, there is a lot of competition in the space, thus providing customers with multiple choices. If you are currently in the market for an electric scooter, here is a look at the best electric scooters that you can get in the Indian market right now.
Things to Consider Before Buying an Electric Scooter
Purchasing any mode of transport is a major decision that one has to make, the same is the case for electric vehicles. There are many factors that you should consider before making up your mind. Below is a list of things that you need to consider before you purchase an electric scooter.
Price

– Price is one of the most important things that you should keep in mind while purchasing an electric scooter, considering that they are comparatively more expensive than their ICE-powered counterparts. Before finalising your decision do also take a look at the financing options, subsidies and tax benefits that you can take advantage of.

Range

– Range is a major anxiety factor that is hindering EV mass adoption. While you will not get a 300km range from an electric scooter, you can still get ample juice to drive you around town. So, you should go for the EV scooter that can complete your daily run between your office and home. 

Charging time

– An electric vehicle's range depends upon its battery capacity. Larger the battery, longer the range. However, large batteries take up a lot of time to charge up. So it is pretty important for you to take a look at how long it will take for your next daily driver to get from 0 to 100 percent.

Charging infrastructure

– Another important factor to keep in mind is the charging infrastructure. You need to properly check out how many public, fast chargers are available near you and on the routes you will take. This will help you never get stuck without charge in the middle of the road.

Performance

– While the range and charging are very important, performance is one factor that cannot be ignored. You need to take a look at how the electric scooter rides, how fast it can go, and other aspects.

Features

– Due to the market being crowded by a lot of players, many electric scooters come with unique features. It is a good thing for you to take a close look at the features a scooter has to offer.

Build quality

– Solid build quality goes a long way. A well built electric scooter will last you for a long time and will not give you any unexpected issues.

After-sales

– Before you make up your mind, do take a look at customer reviews for the scooter you are going to purchase. Here you will get to know if it has any inherent problems and how is the after-sales service. A good after-sales service experience will help the scooter run smoothly for a long time and will help with any issues that might come up later in its life.

Warranty

– Electric vehicles is a relatively new category, due to which we are seeing a lot of manufacturer, mechanical, and technical defects show up. A good warranty will take care of all of these and help you have peace of mind.

Ownership cost – While electric scooters are comparatively more expensive than their ICE-powered counterparts, but in the long run, they turn out to be much more affordable. However, if you will have to keep a secondary ICE powered vehicle on the side, then it will increase the ownership cost and you should think accordingly.
Also Read: How to Set up an EV Charging Station in India: Know The Types, Costs, Policies And More
Best Electric Scooters Available in India
Ather 450X
TVS iQube
Bajaj Chetak
Bounce Infinity E1
Ola S1 Pro
Ather 450X
Ather 450X is arguably the best electric scooter you can currently get in India. Its build quality is second to none and has very smooth performance. The electric scooter features a slim design and looks pretty futuristic. It drives extremely smooth and provides its riders with a fun ride, especially in the Warp mode.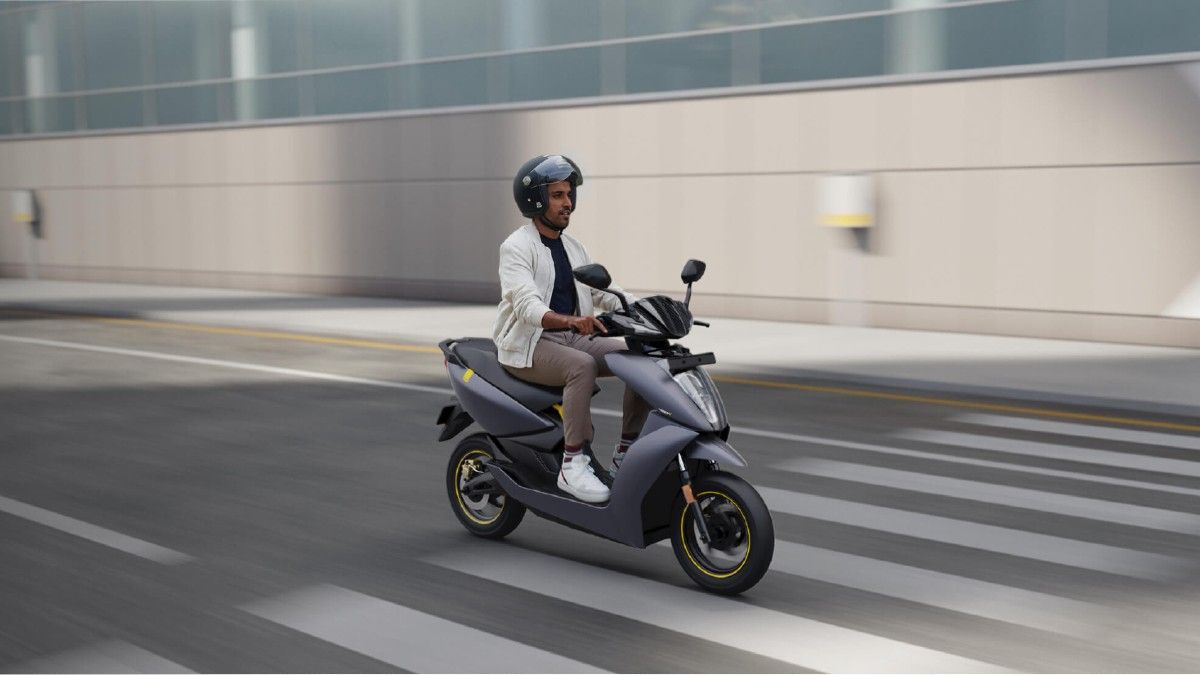 The scooter features a top speed of 80 kmph, with an acceleration of 0 to 40 kmph within 3.3 seconds. The scooter comes with a claimed range of 116 km. However, in normal day-to-day usage, you can get around 60 to 70 km with ease.
Price in India
Ather 450X starts at Rs 1,18,996 (ex-showroom Delhi) and the top model is priced at Rs 1,38,006 (ex-showroom Delhi).
Pros and Cons
| | |
| --- | --- |
| PROS | CONS |
| 118km of range | Pricy |
| Monoshock suspension | |
| Wide charging network | |
Also Read: New Electric Cars in India: Kia EV6, Tata Nexon EV Max, MG ZS EV Facelift, and More
TVS iQube
TVS is currently one of the largest two-wheeler brands in India right now. The company has also taken a dig at the EV market with its TVS iQube. While the scooter looks pretty modern with a classy look, it only offers a range of 75 kms with a top speed of 78 kmph.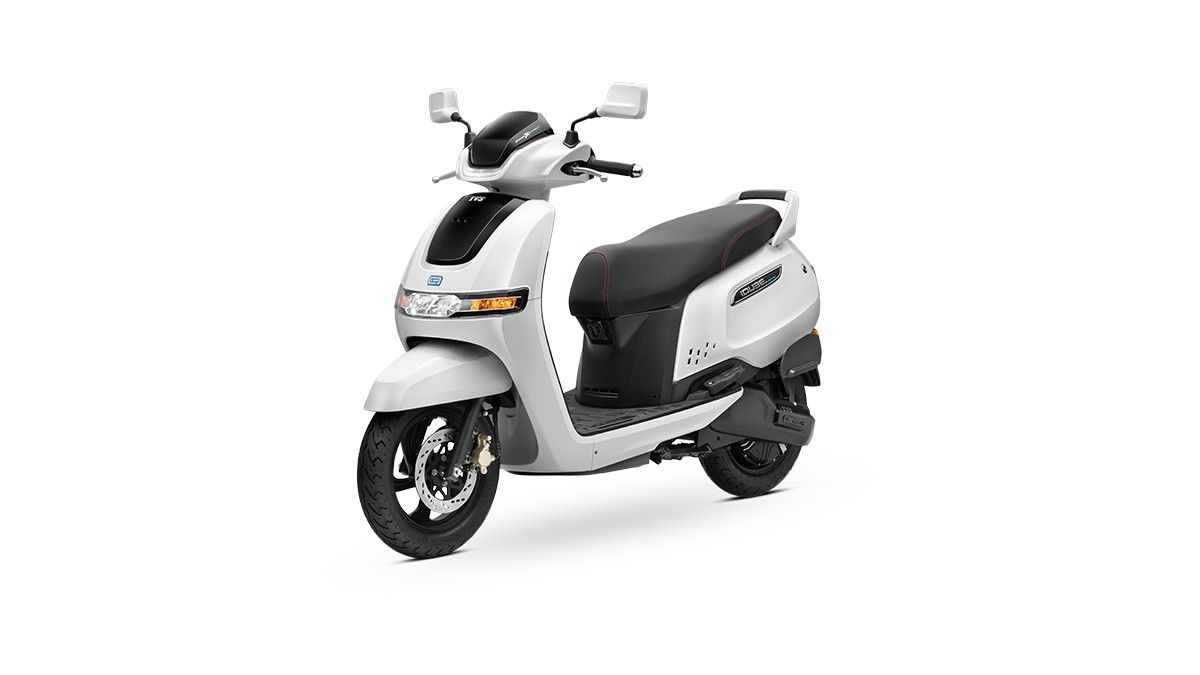 The build quality is pretty impressive and it shows that TVS has put in the hard work to launch a good product. The scooter does feature a list of good features including reverse parking assist, a large display and much more.
Price in India
TVS iQube is currently available at Rs 1,00,777 (ex-showroom Delhi).
Pros and Cons
| | |
| --- | --- |
| PROS | CONS |
| Good build quality | 75 km range |
| Large display | |
| 78 kmph top speed | |
Bajaj Chetak
Bajaj Chetak is back, but this time in an electric avatar. The new Chetak takes cues from the original blending it with modern aesthetics. The scooter looks very beautiful and comes with a claimed range of 90 kms. The scooter features an extremely sturdy body and is currently one of the best electric scooter offerings in the Indian market.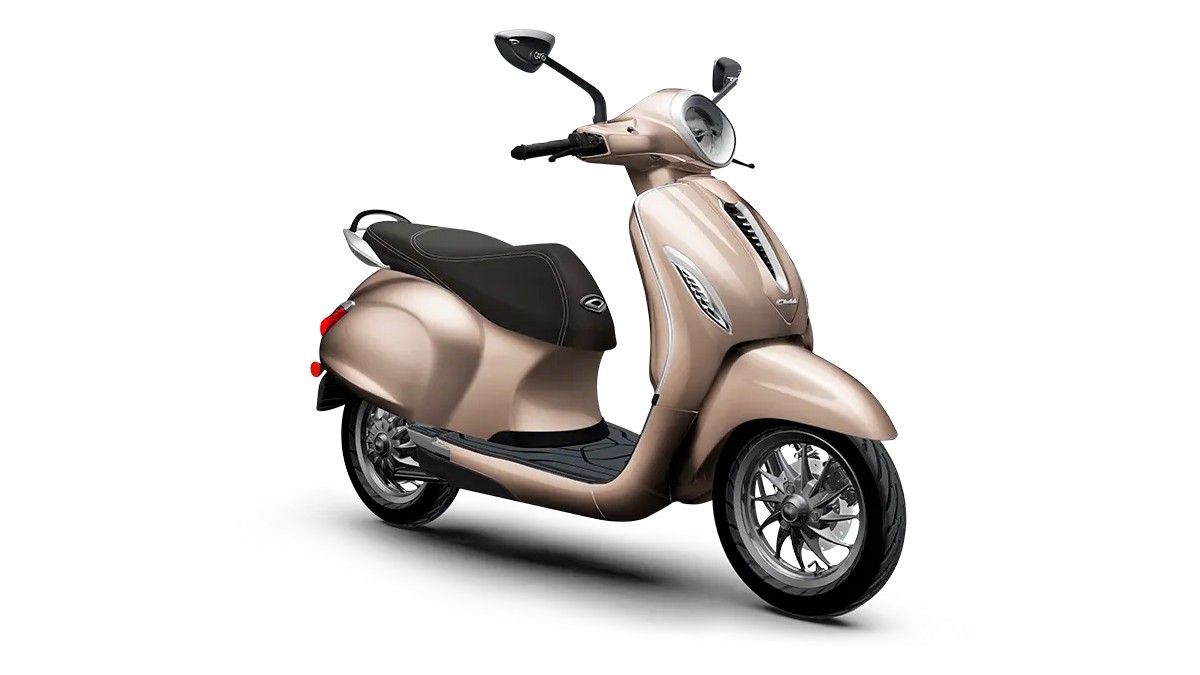 The ride is very smooth and the scooter provides a lot of comfort with its cushioned seat and a good riding posture.
Price in India
Bajaj Chetak starts at Rs 1,42,297 (ex-showroom Delhi) and goes up to Rs 1,53,821 (ex-showroom Delhi).
Pros and Cons
| | |
| --- | --- |
| PROS | CONS |
| Good build quality | A bit pricey |
| 7 years warranty | Range |
| Modern design | |
Bounce Infinity E1
Bounce Infinity E1 is one of the most affordable electric scooters currently available in India, because of its Battery-as-a-service (BAAS) plans. It has a range of 85 kms and can run at a top seed of 65 kmph. After completely draining its battery, you can simply swap it out for a fully charged one using the company's BAAS plans.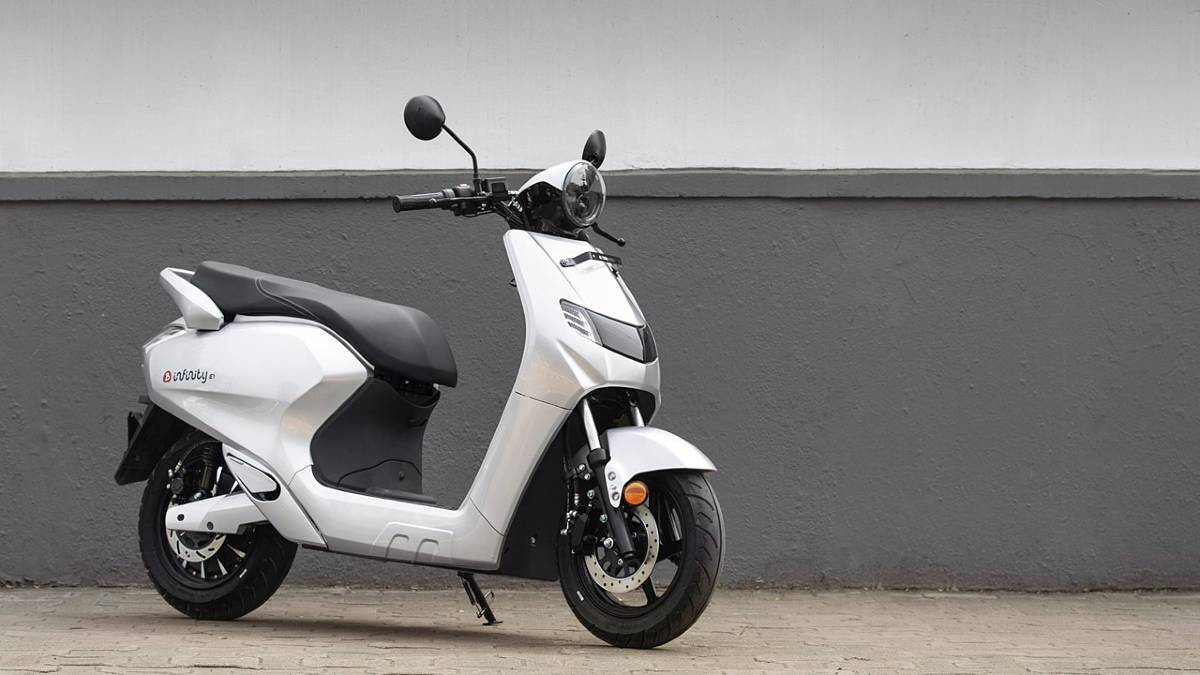 The USP of this electric scooter is that you can easily take out the battery, carry it with you and then charge it easily. This means that you will not have to arrange a power socket for charging your scooter outside of your home or workplace.
Price in India
Bounce Infinity E1 is currently available at Rs 68,999 (ex-showroom Delhi). However, you can purchase it for as low as Rs 36,099 along with the company's BAAS plans, which start at Rs 849 per month. The company also offers a battery swapping facility at Rs 35 per swap.
Pros and Cons
| | |
| --- | --- |
| PROS | CONS |
| Affordability | Speed |
| Swappable battery | Range |
| Good features | |
Ola S1 Pro
Ola S1 Pro is extremely popular, with there being a long waiting list if you want to purchase one. The offered feature set is very good and some of the features are segment first. The electric scooter has a claimed top speed of 115 kmph, making it the fastest EV on the list. The company claims that the scooter can deliver a range of 181 kms, however, in real-life conditions, the scooter only manages to deliver around 135 kms of range on a single charge.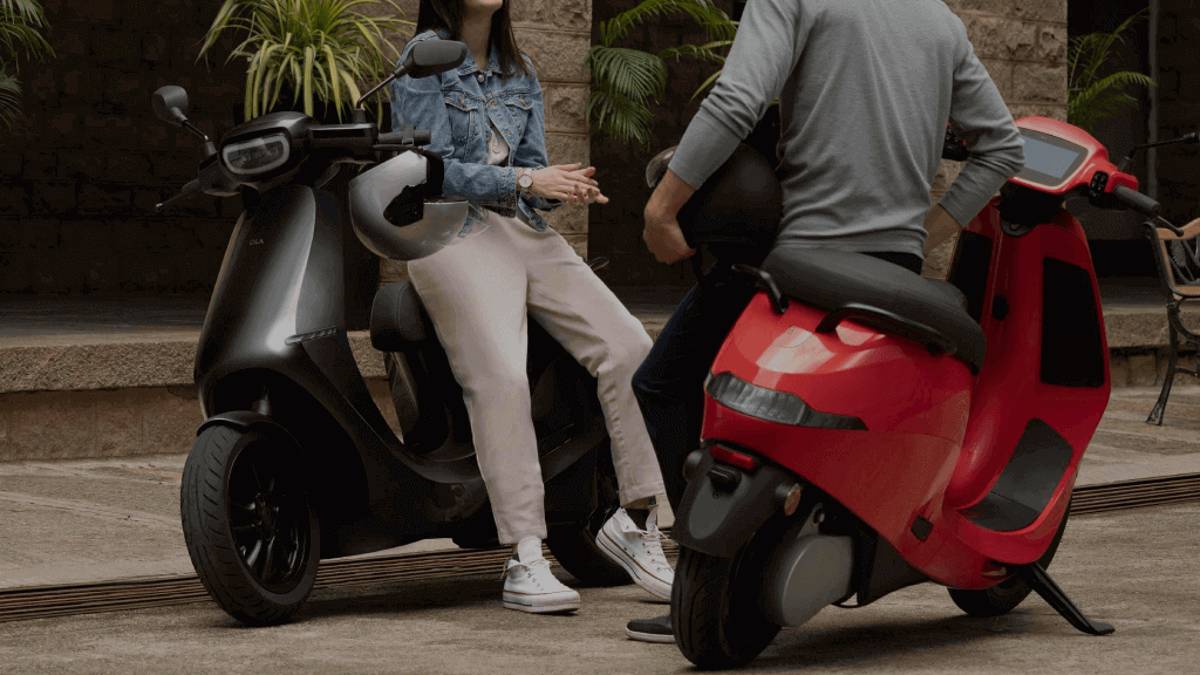 While on paper Ola S1 Pro is the best electric scooter you can get right now, the company is facing a lot of growing pains. Many users are complaining about manufacturer defects and the company is struggling in delivering a lot of promised features. However, it is working hard to fulfil its promises, and for what it is the Ola S1 Pro is a serious contender.
Price in India
Ola S1 Pro is currently available at Rs 1,29,999 in India. However, to get one, you will have to wait for the company to open a booking window, which is when you can book the electric scooter for yourself.
Pros and Cons
| | |
| --- | --- |
| PROS | CONS |
| Speed | Manufacturing defects |
| Range | Software glitches |
| Design | |
| Features | |
Also Read: Electric Vehicle Companies in India: A List of Firms That Have Helped Boost EV Adoption in India
Thanks for reading till the end of this article. For more such informative and exclusive tech content, like our Facebook page