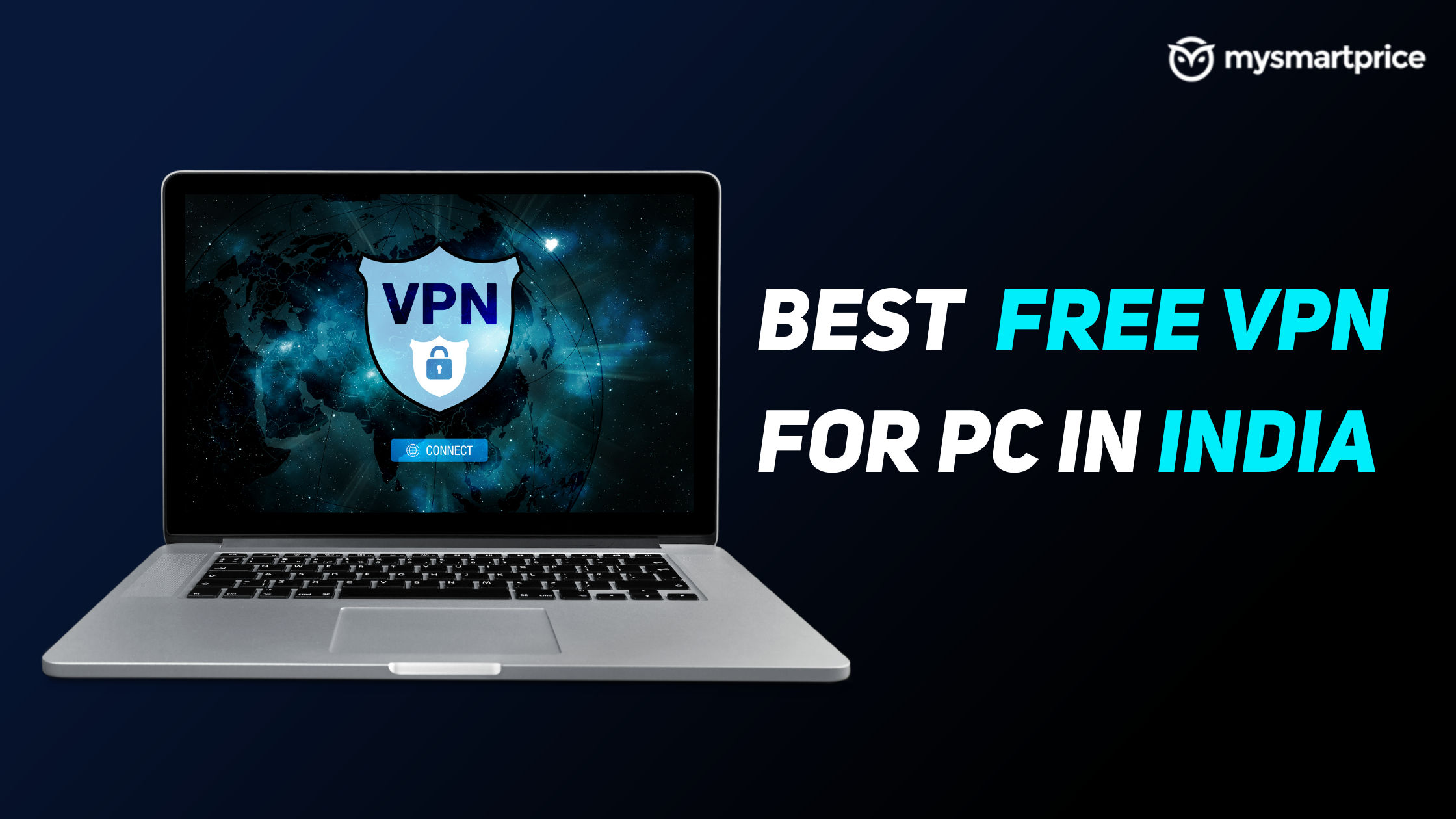 The use of VPN (Virtual Private Network) is getting popular among the crowd these days as people are getting to know a lot more about its benefits and use cases. While most VPN providers ask for a premium price for a monthly or a yearly plan, there are some free VPNs for PC that can make your life a bit easier and you can save on your pocket as well. A VPN can mask your Internet protocol (IP) address, which means your online identity and actions are virtually untraceable.
A free VPN service feels like a great solution for most casual users, who just want to access some restricted content or just surf through some content anonymously. While the free VPN might not bring all the bells and whistles that a paid plan offers, this should suffice basic needs on a PC. In this guide, we have listed the six best free VPNs available for PC along with their pros and cons. But before getting started with that, let's take a look at the things that you need to know before getting a free VPN. 
Also Read: Best VPN for Android in India: Express VPN, Nord VPN, Surf Shark VPN, and More
Things to Consider Before Choosing Best VPN for PC
Firstly, as you'd have guessed, the free version of any VPN does not offer all the features like a paid plan. Some VPNs will come with data restrictions and some of them will have speed restrictions. Most free VPNs do not give you access to geo-restricted contempt as well (we have one on the list which offers this!). 
At the end of the day, any given free VPN will come with limitations and you will have to live with those or just jump on to a paid plan. Some VPNs won't allow you to access some of their best servers and some of them won't offer P2P/BitTorrent support on the free plan. 
In case you can live with these aforementioned restrictions and limitations, these are some of the best free VPN servers available for PC in India. 
Also Read: Best Android APK Download Sites: APK Mirror, APK Pure, Aptoide, and More
List of Best VPN Apps
Proton VPN

Privado VPN 

Windscribe

Hotspot Shield VPN 

Hide.me 

TunnelBear 
Proton VPN
One of the popular names when it comes to VPNs, Proton VPN is available with free as well as paid plans. The free plan offers unlimited data with 108 servers across three countries. The company says it will offer medium speed for browsing and streaming. There is also a strict no-log policy, respecting your privacy. 
Surprisingly, the Proton VPN also offers access to blocked content on sites like Wikipedia, YouTube, social media, news and more. All in all, this is the only free VPN to offer free unlimited data on the list and we highly recommend this one for browsing and surfing the web. 
Official Website: protonvpn.com
Pros and Cons
| | |
| --- | --- |
| Pros | Cons |
| Unlimited bandwidth for free plan | Above-average pain plans |
| Good speed for browsing | |
Privado VPN
Privado is another VPN service that's very popular. This VPN comes with a data cap of 10GB for 30 days, which should be ideal if you are a casual user. For the free plan, you get access to servers from 12 cities and only one connection is possible at a time. You also get faster speeds, P2P downloads, zero lag, and unlimited device support. However, the free plan won't come with access to streaming content. For the free plan, the VPN has servers in the US, Canada, Mexico, the UK, Germany, France, Netherlands, and Switzerland. This kind of global server is usually rare for a free VPN. 
Official Website: privadovpn.com
Pros and Cons
| | |
| --- | --- |
| Pros | Cons |
| 10GB data per month | Only one connection |
| Global server coverage | Can be slow at times |
Windscribe
A simple and easy to use VPN app for PCs, the Windscribe VPN offers 2GB of data without charging any personal details and 10GB of data a month if you provide your mail ID. The app is available to download on Windows and Mac as well. On the Chrome browser, you can also add this VPN as an extension. You get to choose from different servers from the UK, Hong Kong, Germany, Canada, Turkey and the US. Interestingly, with this VPN, you can also access regional content from sites like Netflix and BBC iPlayer.
Official Website: windscribe.com
Pros and Cons
| | |
| --- | --- |
| Pros | Cons |
| 10GB free data | Netflix only works for US and UK |
| Simple and Clean UI | |
Hotspot Shield VPN

The free plan of the Hotspot Shield VPN comes with 500MB of data per day, which is about 15GB of data for 30 days 一 Not a bad deal for a free VPN and a casual user. However, with the free plan, the connection is only up to 2 Mbps, which is a big bummer. You get military-grade encryption and a zero-log policy with this VPN. The free app is available on Windows, Mac, iOS, Android, and Chrome. This does not offer access to streaming or regionally restricted content. 
Official Website: hotspotshield.com
Pros and Cons
| | |
| --- | --- |
| Pros | Cons |
| 500MB of data per day | 2 Mbps speed |
| military-grade encryption | |
Hide.me 
With this VPN, you will get 10GB of data to play with per month. You will be able to connect to only one device at a time with the free plan and the good thing about this is that there is no speed limit on this VPN. Like most VPNs, this won't store your data or log too. This comes with no ads and it also supports P2P downloads. Customer support is available 24/7 and this is one of the best-rated support out of all. 
Official Website: hide.me
Pros and Cons
| | |
| --- | --- |
| Pros | Cons |
| Good speed | Expensive paid plans |
| 10GB data per month | |
TunnelBear
Another popular free VPN is also a popular VPN app on Android. The TunnelBear VPN is a simple and straightforward site, which offers a basic set of features for free. You will be given 500 MB of free bandwidth per month and you can upgrade to other plans as well. If you just need a VPN for casual browsing occasionally, this should get the job done. It is worth noting that this VPN won't unlock access to US Netflix, BBC iPlayer, or Disney Plus content in India. 
Official Website: tunnelbear.com
Pros and Cons
| | |
| --- | --- |
| Pros | Cons |
| Good for browsing | Not so feature-rich |
| Simple to use | Only 500 MB of data per month |
Conclusion
At the end of the day, we'd recommend a free virtual private network (VPN) only for occasional use cases or very casual usage on a day to day basis. For free and unlimited data access, the Proton VPN is our go-to choice. However, it does come with P2P or BitTorrent support. While the rest of the VPNs mentioned in the list do not offer unlimited data, you do get a fair amount of data and some of the VPNs also offer access to geo-restricted content, which is a big win. Among the list of these 6 VPNs, you can go ahead and pick the one which suits your usage the best 一 be it for browsing, streaming or just to protect your online identity.  
Also Read: Best VPN for Android in India: Express VPN, Nord VPN, Surf Shark VPN, and More