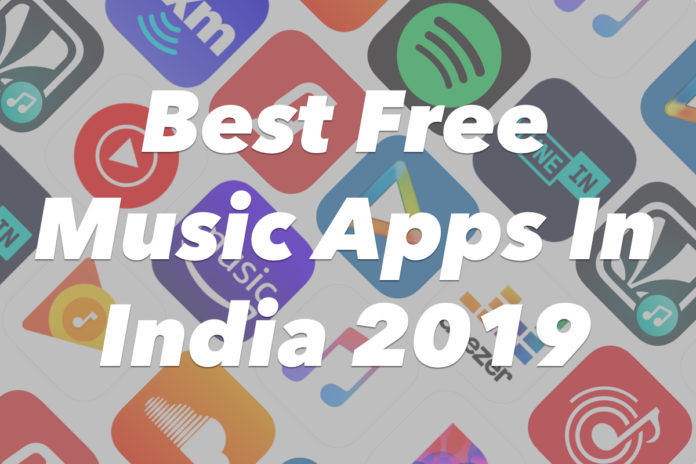 Ever since Indian consumers got access to fast and affordable internet, music streaming rocketed in the country. Plus, more affordable smartphones meant that streaming music via the internet got easier. If you just bought your first smartphone and don't want to spend your hard-earned money to stream music, and still want to be on the legal side of things, there is a way you can enjoy your music. Read on to find out how.
While there are various music apps such as Amazon Prime Music, Apple Music, Spotify, and YouTube Music who charge for music streaming plans, there are various music streaming services that let users enjoy music without spending a single rupee. They do this by offering ad-supported streaming. If you're willing to listen to an advertisement between every few music tracks, you don't need to pay for your music.
According to us, an ideal music app should offer these features:
Good music library with access to as many tracks as possible.
Music from multiple languages to cater to multi-lingual Indians.
Apps on as many platforms as possible: Android, Android TV, iOS, macOS, tvOS, Windows, web, Apple CarPlay, Android Auto, Linux, PlayStation, Xbox, Plex, Fire TV, and Smart TVs.
Simple, easy-to-use, and good-looking user interface.
Music casting: AirPlay, Chromecast.
Access via AI Assistants: Alexa, Google Assistant.
High-quality music streaming options.
Music sharing.
Lyrics.
Sleep timer.
Offline music playback.
While none of the music apps has all the features mentioned above, we've tried to choose the ones that have as many features as possible. So, here are the top music streaming services that offer ad-supported music in India.
JioSaavn
Gaana
Spotify
Hungama Music
Airtel Wynk
1. Jio Saavn
Jio Saavn, which was earlier known as Saavn before Reliance Jio acquired it, offers ad-supported music streaming. And it is our top pick due to various reasons. First of all, it has access to millions (over 55 million) of songs, including English, Hindi, Telugu, Tamil, Punjabi, Marathi, Gujarati, Bengali, Kannada, Bhojpuri, Malayalam, Urdu, Haryanvi, Rajasthani, Oriya, and Assamese.
Jio Saavn offers free music streaming via an ad-supported tier. Plus, if you are a Jio user, you get complimentary access to JioSaavn Pro for three months.
JioSaavn has apps on Android, iOS, Windows 10, and the web. It is also compatible with both Apple CarPlay and Android Auto, and works with Alexa as well as Google Assistant for streaming music via smart speakers. Plus, it supports both AirPlay (on iOS devices), Chromecast (via iOS and Android devices), and Sonos speakers.
While not the best in the industry, JioSaavn has a fairly good-looking and easy to use UI design. Plus, it supports up to 320kbps audio quality in the paid tier. Free music streaming is limited to 64kbps. While it supports offline music playback, the feature is available only for JioSaavn Pro users.
JioSaavn frequently adds the latest music tracks, music playlists, refreshes music playlists, and offers access to exclusive podcasts. It lacks a few features, though, including lyrics and sleep timer, and it does not have apps on smart TVs and gaming consoles.
Monthly: Rs 99
Yearly: Rs 299
Also Read: Top 5 Gaming Mobile Phones Launched in India in 2019: MSP's Best Gaming Phone Picks
2. Gaana
Gaana is the next best thing to JioSaavn. It has access to over 30 million songs (as per Gaana's website). Its library includes Hindi, English, Telugu, Tamil, Kannada, Malayalam, Marathi, Punjabi, Bhojpuri, Gujarati, Odiya, Rajasthani, Urdu, Haryanvi, Assamese, and Bengali.
It supports ad-supported music streaming with access to 128kbps music quality. If you pay for a premium subscription play, you get access to ad-free music, 320kbps audio streaming, and offline music playback.
It has apps for Android, iOS and Windows, and supports Alexa as well as Google Assistant for smart speakers. Gaana is also compatible with Android Auto and Apple CarPlay. It also supports casting through AirPlay and Chromecast. It is also available on Android TV and Fire TV. Its apps are slightly cluttered compared to JioSaavn and a lot more ads (in the free plan). Gaana also shows song lyrics.
Monthly: Rs 99 (Plus ZEE5 Content)
Three Months: Rs 199
Yearly (Student Pack): Rs 149
Yearly: Rs 399
3. Spotify
Spotify is currently the best music streaming service in the world, thanks to its vast music library and a brilliant set of apps on various platforms. It even supports ad-supported music for the free tier. However, the reason why it isn't the first in our list is that it does not have access to a lot of Indian music tracks as it failed to sign a partnership with one of the biggest Indian music labels: Saregama.
Apart from that, Spotify excels in most other areas, be it the quality and UI design of apps, the music streaming quality, or compatibility with a vast collection of platforms and devices. It has excellent apps for Android, iOS, Windows, Linux, Xbox, PlayStation, Android TV, tvOS, Fire TV, and Smart TVs from Samsung and LG.
It is also compatible with Alexa, Google Assistant, CarPlay, Android Auto, AirPlay and Chromecast. It is even compatible with various NAPs (network audio players), home theatre systems, and network DACs.
Spotify's music quality is the best in the industry, and it shows when we compared to the quality of other music streaming services in the list. The free subscription offers 96kbps on mobile and 160kbps on desktop, and if you want 320kbps, you'll have to subscribe to the premium plan. The monthly paid premium plan starts at Rs 129, while the yearly plan costs Rs 699 in India. There are paid plans for one day (Rs 13), one week (Rs 39), three months (Rs 389), and six months (Rs 719) as well. A one-year premium subscription costs Rs 699 as a part of a limited-time offer till December 2019.
This music streaming service also offers an excellent collection of playlists that suit your preferred music type, genre, mood, or artists.
The day when Spotify makes deals with Saregama and adds more music tracks from Indian languages, it will be right on top of our list of best music apps with ad-supported streaming in India.
4. Wynk
Wynk is Airtel's own music streaming platform, and its apps are available for Android, iOS, and the web. Its library of music has over 30 million songs in fourteen languages: Assamese, Bengali, Bhojpuri, English, Gujarati, Haryanvi, Hindi, Kannada, Malayalam, Marathi, Oriya, Punjabi, Rajasthani, Telugu, and Tamil.
While Airtel Wynk premium is free for Airtel Gold subscribers, you can still enjoy Wynk without an Airtel Gold plan any money or buying a Wynk Premium subscription through an ad-supported tier.
Android users can subscribe to Airtel Wynk Plus free of cost, but if don't want ads in your music, you can pay as low as Rs 29 for high-quality, ad-free music at up to 320kbps. iOS users will have to pay slightly higher, at Rs 60 per month.
It lacks compatibility with Android Auto and Apple CarPlay, but it supports Chromecast. Its UI design might not be as clear and sharp as that of Spotify, but it's pretty damn good.
5. Hungama Music
Hungama Music's library of music consists of over ten million songs and music videos. It has a collection of music in English, Hindi, Marathi, Kannada, Tamil, Telugu, Malayalam, Bengali, Bhojpuri, Gujarati, Rajasthani, and Oriya. It also offers various TV shows, movies, short films, TV shows for kids, and Hungama Originals.
Hungama supports free music streaming (64kbps) in India, and its apps are available for Android, iOS, smart TVs, Fire TV, Android TV, and the web. It is also available on Echo speakers through Alexa integration.
Listening to HD (320kbps) and ad-free music is available, too, but for premium subscribers only. Prices start from Rs 99 for one month and Rs 499 for one year. There's a three-month plan for Rs 269. The paid plans also allow you to download HD music for offline playback.
There's a way you can use points to redeem premium plans for free. Points can be available by listening to music, watching videos, creating playlists and interact with the app.
Other features that Hungama's apps offer include dynamic lyrics, Chromecast (and AirPlay on iOS), playlists (by genre, artists, occasions, and mood), and radio stations. There's a dark theme, too, so you can use the apps without straining your eyes in the night. The apps can also play your local music files. Hungama's apps are not among the ones that are good-looking, though. Its apps still use pretty old UI designs.
Best Music Apps with Ad-supported Streaming Service: Features
Gaana
Hungama Music
JioSaavn
Spotify
Airtel Wynk
Ad-Supported Free Music
Yes
Yes
Yes
Yes
Yes
HD Music
Yes, Paid
Yes, Paid/Free By Redeeming Points
Yes, Paid/Three Months Free For Reliance Jio Users
Yes, Paid
Yes, Paid/Airtel Thanks Gold
Music Videos
Yes
Yes
No
No
No
Podcasts
No
No
Yes
Yes
No
Monthly Paid
Rs 99
Rs 99
Rs 99
Rs 129
Rs 29 (Android/Web) or Rs 60 (iOS) For Airtel Users
Rs 99 (Android/Web) or Rs 120 (iOS) For Non-Airtel Users
Yearly Paid
Rs 399 (Rs 149 for students)
Rs 499
Rs 299
Rs 699
No
Lyrics
Yes
Yes
Yes
No
Yes
Casting
Yes, AirPlay & Chromecast
Yes, AirPlay & Chromecast
Yes, AirPlay & Chromecast
Yes, AirPlay & Chromecast
Yes, AirPlay & Chromecast
Smart Speaker Support
Google Assistant, Alexa
Alexa
Google Assistant, Alexa
Google Assistant, Alexa
No
Easy UI For In-Car Usage
Android Auto
No
Android Auto, Apple CarPlay
Android Auto, Apple CarPlay, Car Mode
No
Sleep Timer
No
No
No
No
No
Thanks for reading till the end of this article. For more such informative and exclusive tech content, like our Facebook page