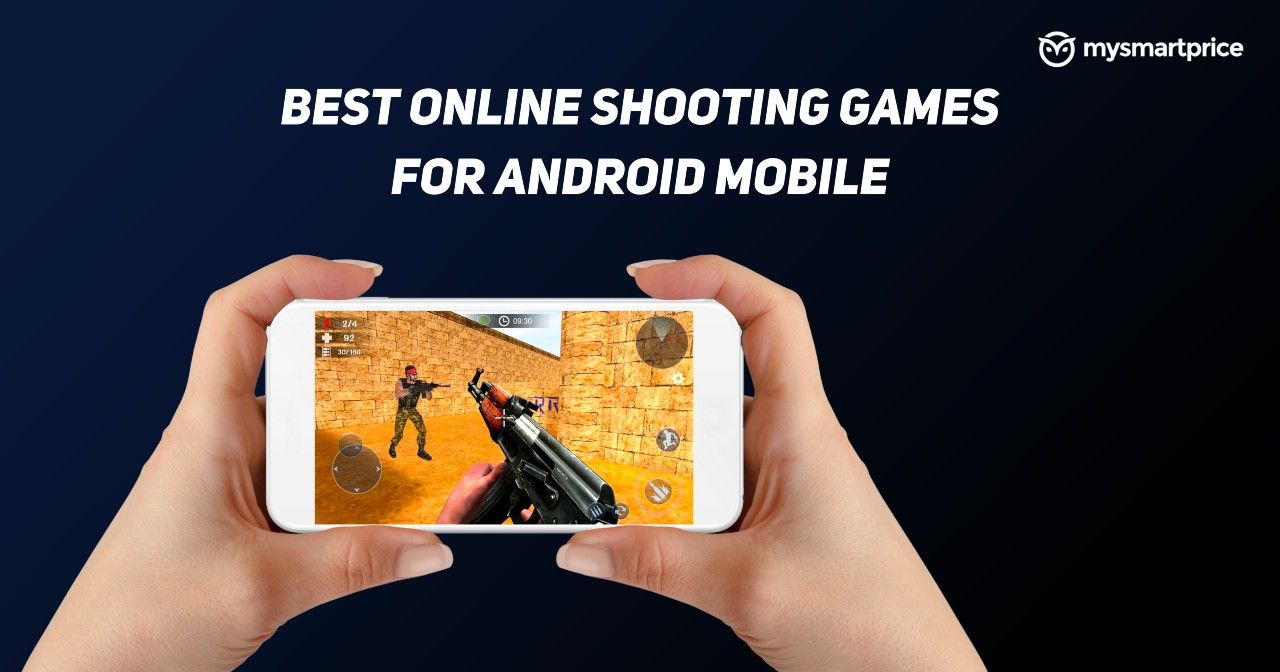 Shooting games are fun and intense, giving you a gun and targets to shoot. There are both third-person shooters or first-person shooter games available, depending on your preference. Shooting games used to popular with PC players, but now there are a ton of shooter games available on the Google Play Store.
Many of these online shooting games offer tournament-based matches that have some cash rewards for the top players. We have compiled a list of the best online shooting games that you can play in 2022. Let's start with our list.
Also Read: Best Offline Games for Android Mobiles in 2022: Minecraft, Grid Autosport, Alto's Odyssey, and More
Best Online Shooting Games for Android in 2022
Afterpulse

Bullet Hell Monday Finale

Dead Effect 2

Modern Combat 5

Into the Dead 2

Hitman Sniper

Unkilled
Afterpulse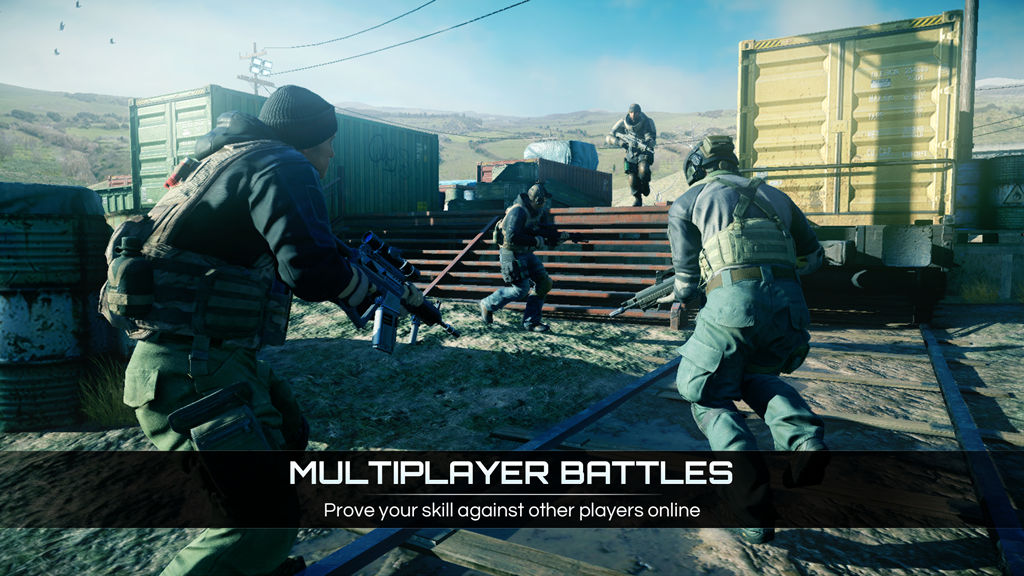 If you are a Call of Duty player, you will love Afterpulse. It's a third person shooter game with over 1200 weapons to choose from. It has five combat modes with a weekly mini event. The game refreshes its Season periodically. It has multiple maps, modes, daily rewards, optimisation for less powerful devices, and more. 
You can buy skins directly from the app by spending cash. Afterpulse gets regular updates from the developers so you don't need to worry about the new features and modes coming to the game. You can fight with other players in the game in multiplayer mode.
To download Afterpulse, click here.
Bullet Hell Monday Finale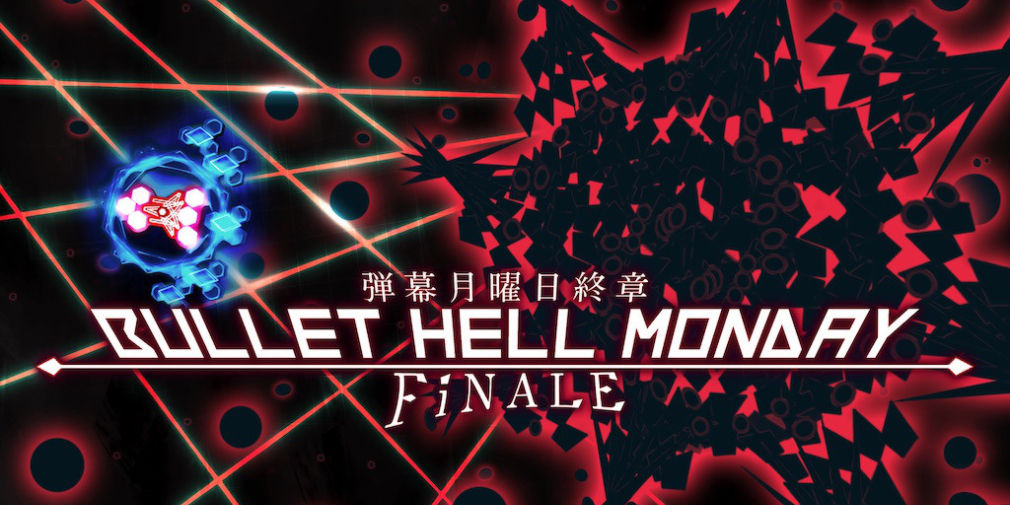 Bullet Hell was a hit game and the newer version Bullet Hell Monday Finale carries forward the same legacy. It adds an Endless mode so that the players can push their limits. The graphics of the game are vibrant, bold, and stylish and it has an amazing soundtrack that plays continuously throughout the game. It has chapter modes where you have to defeat the boss to proceed to the next chapter.
The game is meant for beginners as well as for pros. If you are a beginner, you can go for the easy mode. You can use your gestures to control the attack and use another hand to launch the bombs. The competition level in the game keeps increasing as you move to the next chapter.
To download Bullet Hell Monday Finale, click here.
Also Read: Best Online Car Racing Games to Play on Android Mobile
Dead Effect 2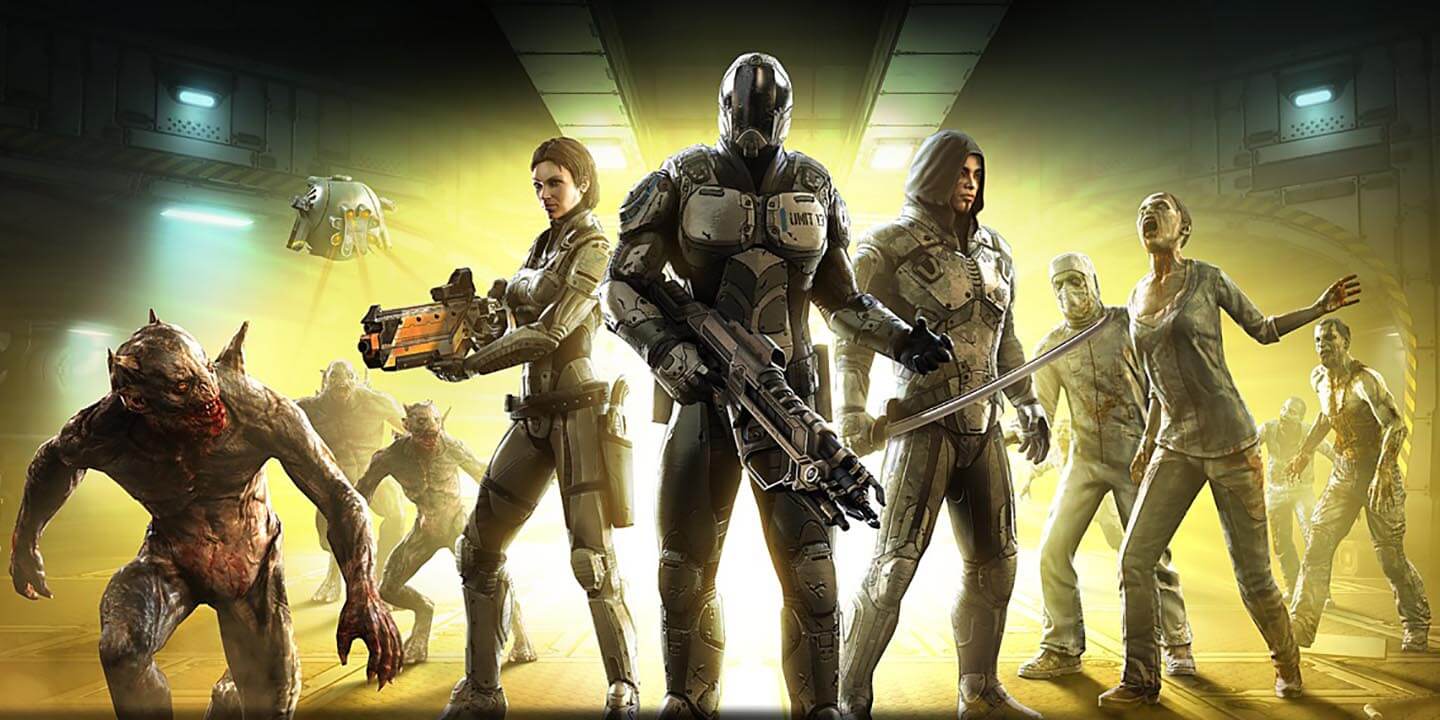 Dead Effect 2 is a first person shooter game that is set in a dark and terrifying nightmare. It is a high quality game with realistic effects and sounds. The game features over 40 upgradable weapons and has 20+ hours of campaign gameplay and 10+ hours of special missions. It can be easily controlled on mobile devices and you can customize the controls. Dead Effect 2 features RPG-Lite Mechanics including 3 different personalities. 
The game is not for the weak-hearted as it involves a lot of violence. That said, Dead Effect 2 is a fantastic shooter game with high quality graphics that you can play on your mobile. It's a free game but it will still show you pop-ups asking to upgrade.
To download Dead Effect 2, click here.
Modern Combat 5: eSport FPS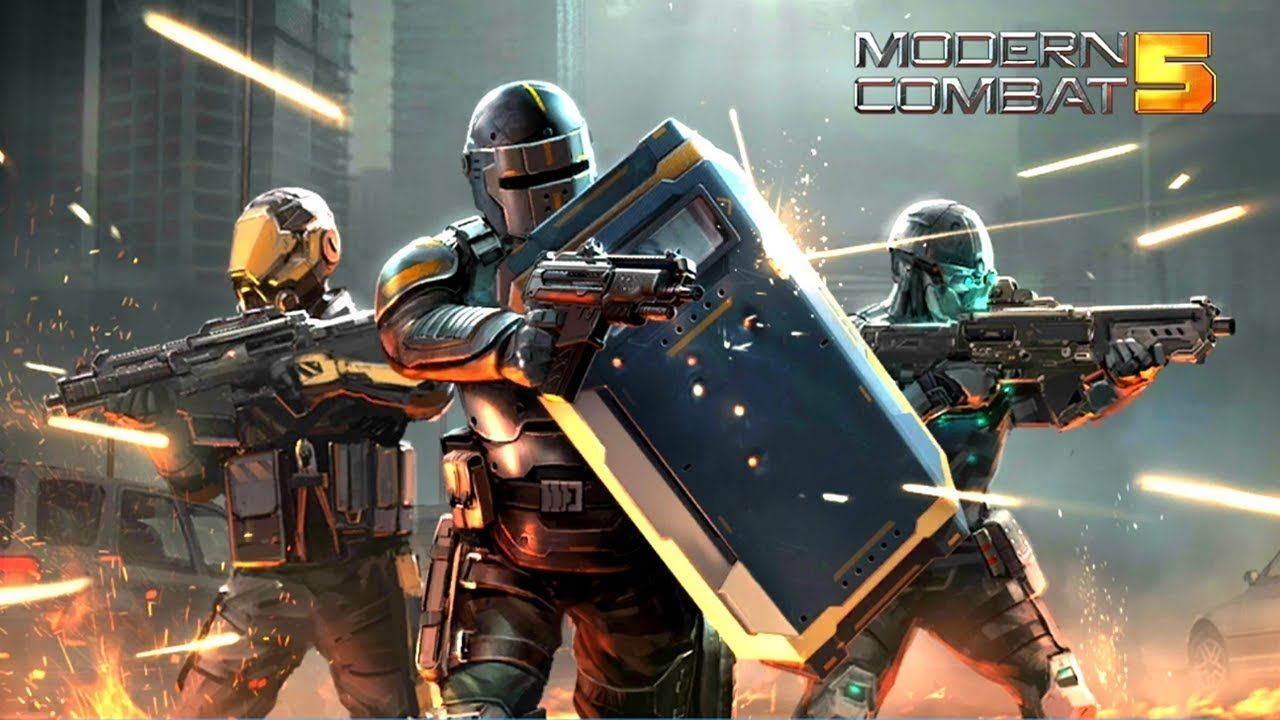 Modern Combat 5 is a very popular mobile game. The game was earlier released as Modern Combat 5 Blackout, but was later rebranded to Modern Combat 5: eSport FPS to gain the eSports audience. It is a solid game with strong graphics. You can either play it solo or with online players.
There's nothing much to expect from the Modern Combat 5 story. But if you are a PUBG or COD Mobile fan, you will definitely love the game. Compared to others, it has its own perks and advantages. The game needs a little work but it is one of the best Modern Combat games available on the Play Store.
To download Modern Combat 5: eSport FPS, click here.
Into the Dead 2
Into the Dead 2 is a fun game in which you run through zombies. It's an endless FPS title game with a strange environment. You run infinitely through the game meaning that you can not let your guard down at any moment in the game.
Throughout the game, you will have to pick up health and other important items to keep going in the game properly. It has seven action packed chapters with 60 stages and hundreds of challenges. Additionally, it offers you five additional story events from burning forests to frozen mountains. You can also play Into the Dead 2 offline.
To download Into the Dead 2, click here.
Hitman Sniper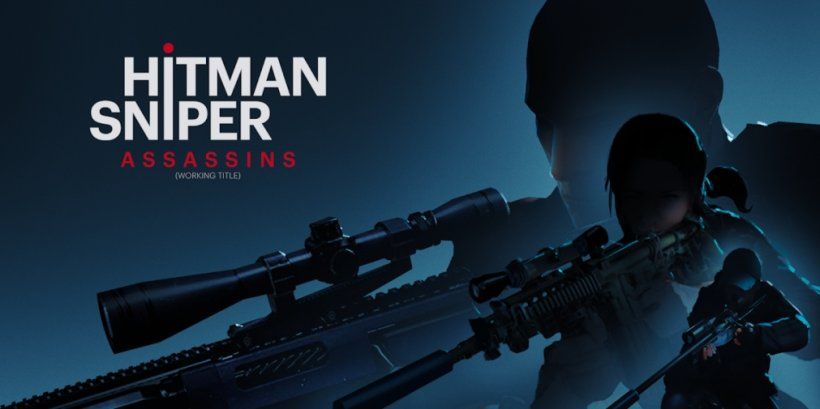 Hitman Sniper is one of the best shooting games available on the Play Store. The game features Agent 47 with a Sniper rifle outside an estate filled with a lot of rich people. His job is to take out all the enemies. The game features over 150 missions and ten different contracts. The graphics of the game are very smooth and playing it continuously will surely make you addicted. 
There are 16 guns available in the game which you can upgrade their parts by collecting the in-game rewards. The controls of the games are easy to understand and play.
Users need to pay Rs 30/ $0.99 to download and play Hitman Sniper. You can download the game by clicking here.
Unkilled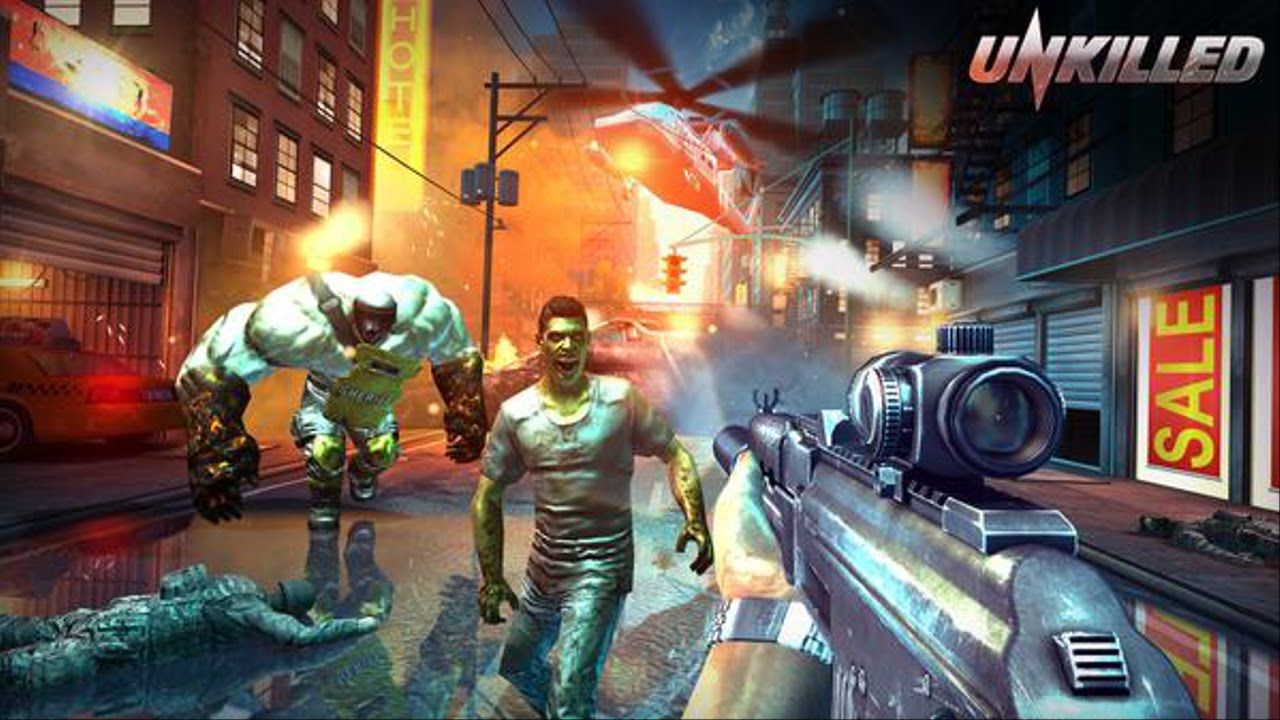 Unkilled is the second zombie shooter game on the list. It is a very polished first person shooter game that comes with more than 150 missions in the signal player mode. You can also choose to play it with online players. You can choose your preferred character to play and upgrade your skills throughout the game.
The zombies have attacked New York and you will have to make it a safe place by fighting these zombies. The graphics are good in the game and it supports Bluetooth controllers to play the game easily. There are many ways to customize your 40 weapons in the game. 
To download Unkilled, click here.
Also Read: Minecraft for Android and iOS Mobiles: How to Download, Game Size, Best Servers and More